Weddings are moments when we don't think anything bad can happen. However, many weddings ended with serious incidents that endangered someone's health, or the newlyweds had to pay damages to the venue or one of the guests. Although these are isolated cases, if you are planning a wedding soon, this article will be really useful for you.
What does an incident mean during an event like this?
Incidents can be anything from food poisoning, a slippery floor, a fight between guests, or serious injuries due to the decorations around. What we recommend is to look out for such things in advance. Of course, you can't predict everything, but if your favorite venue has a slippery floor, we recommend that you still look elsewhere.
Among other things, you can have a partner like rosenfeldinjurylawyers on your side so you can anticipate what can be done in the event of an incident. However, we hope that there will be no incident and that you will enjoy the wedding, instead of having to deal with the consequences of something that is not your fault for months.
What surprised us when researching the topic is that sometimes the guests file a lawsuit against the newlyweds, without first discussing whether something can be done by mutual agreement. That's why we came up with several tips, including these:
1. Slip and fall accidents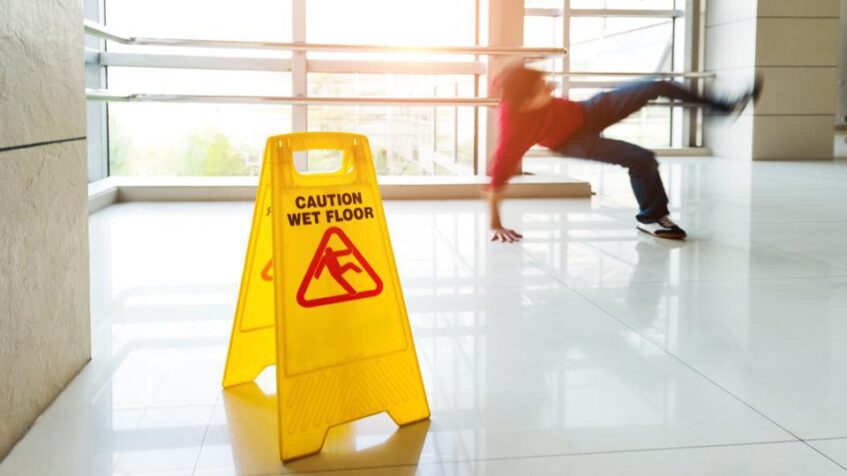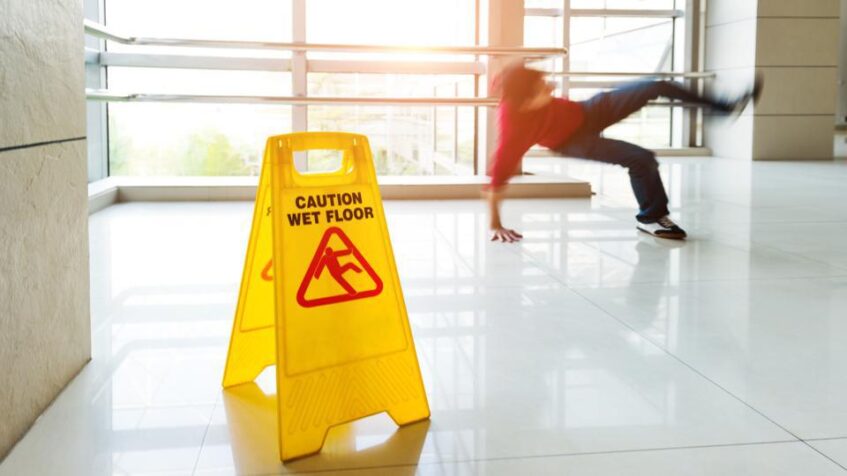 We already mentioned such a case, and it's one of the most common accidents that may happen during a wedding. That's why you have to make sure the venue is safe for your guests. When going to see it, check if you can walk on the floors, and if it's slippery, ask if they can put a carpet over it.
If someone slips and falls, provide them with immediate medical attention and file an incident report with the venue. The worst thing you can do is ignore the case or let someone else handle it. Even though it's the best day of your life, you have to react immediately.
From a legal point of view, you can be sued for negligence towards the guests, or you can file a lawsuit against the venue owner for poor conditions.
2. Alcohol-related accidents
Too much alcohol can make the people you love real vandals. Under the influence of alcohol, they wouldn't even care if they were ruining your wedding. If a guest drinks too much and causes an accident, it could result in a lawsuit.
One of the options you have is to hire a bartender who is trained to recognize signs of intoxication and who will stop serving guests who have had too much to drink. Offer alternative transportation options, such as a taxi or ride-sharing service.
If things get unbearable, we recommend that you ask someone to remove that person from the wedding and take them home. From a legal point of view, you can take some action if there was property damage or the drunk person physically assaulted a guest.
3. Food Poisoning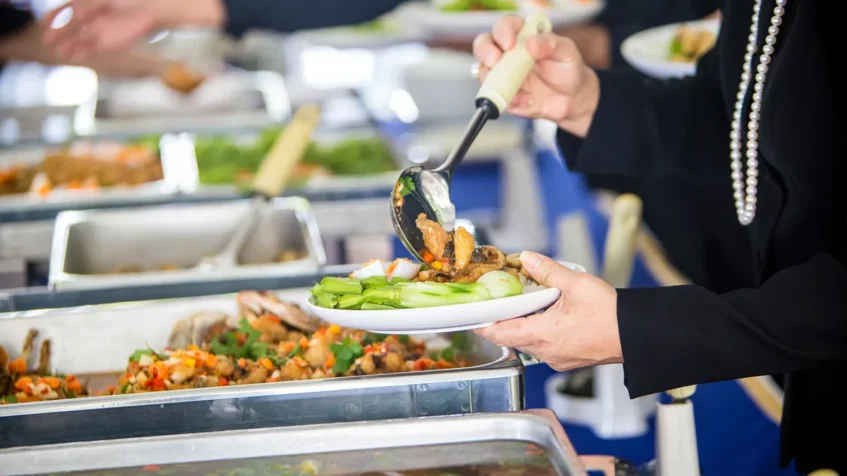 We sincerely hope that something like this does not happen, because not only will it ruin the whole wedding, but someone could be left with permanent health consequences. If guests become sick after consuming food at your wedding, it could lead to a lawsuit.
They can sue you, or the food provider. And in fact, you can take legal action yourself and file a report for negligence, or improper food storage, or call an inspection to check the kitchen.
To avoid this, ensure that the food is prepared and served safely. You can even make a plan where you could address a problem if such a food incident were to occur. Talk to a legal representative about how you can protect yourself if something like this happens.
4. Several vendor disputes
If you have any issues with a vendor, such as a photographer or a caterer, try to resolve the case immediately. We suggest signing a contract on the conditions, so you can have proof you asked for a specific service, but got something else.
If the vendor breaches the contract or causes damage, take photographs and gather evidence to support your claim.
What makes us sad is that many of the service providers do not live up to the contract. For example, they do not serve all meals, do not decorate the venue according to the desire of the newlyweds, or knowingly cause risks that can be dangerous to life and health. Of course, you have a huge basis for a lawsuit for this, but you need to have the right legal representation by your side.
5. Weather-related accidents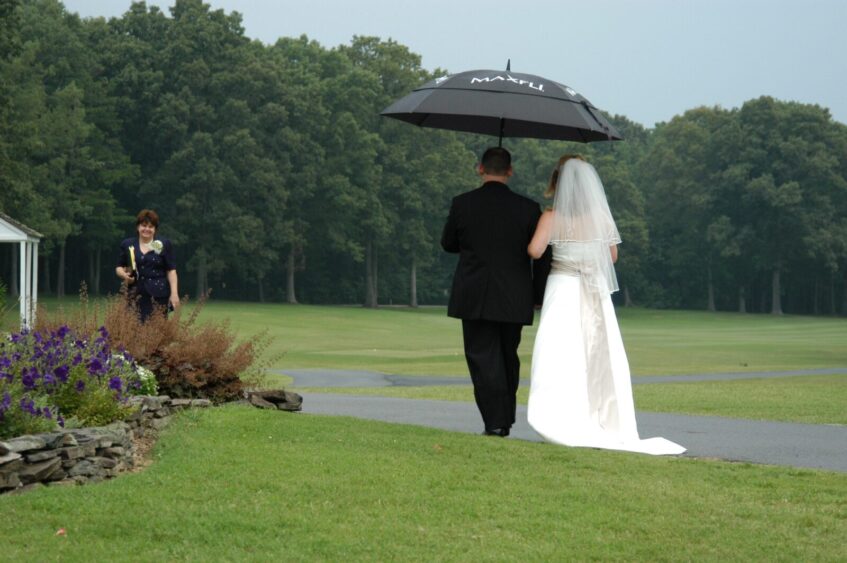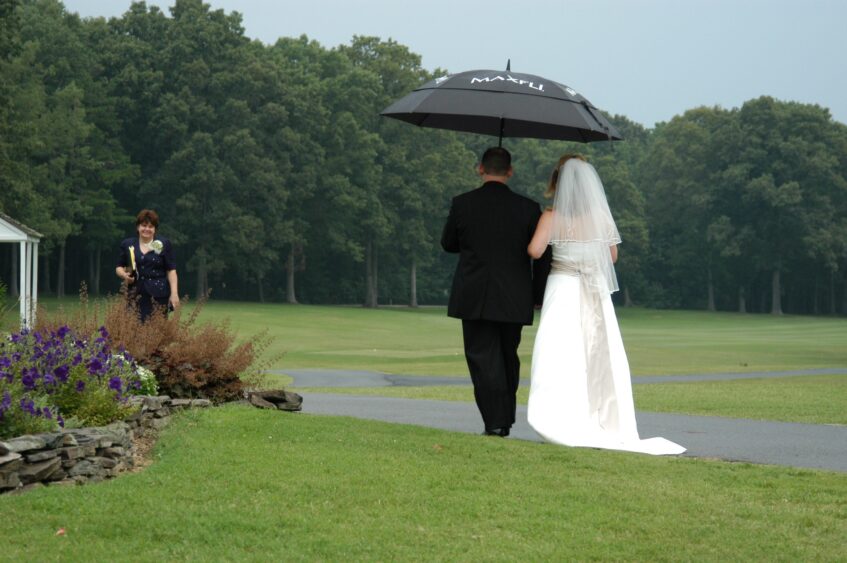 If the weather is inclement, such as heavy rain or strong winds, make sure that the venue has safety protocols in place.
You must know that weather conditions are something we cannot influence. No matter how much you follow the weather forecast, the climate can change at the last minute and result in heavy rain, intense sun, wind, or other more serious incidents.
But you can't sue the weather outside, can you? Consider obtaining event insurance that covers weather-related cancellations or accidents.
The least a venue can do is have a backup plan to deal with different weather conditions, instead of canceling the event. If the venue cancels your wedding due to rain or something similar, you have the right to file a lawsuit. Lastly, each should be prepared for any scenario, as newlyweds sometimes book months before the wedding.
Conclusion
If an accident happens, document anything you can, like collecting medical bills, photographs, or any other proof that can help you win the case. Act proactively, so you can minimize the risks of legal issues.
That's the only way to indeed have the best day in your life.
And if an incident does happen, we believe that you are now ready for any outcome. The most important thing is to support the one who had an incident like a slip and fall. But if someone ruined your wedding because of a fight or drunkenness, we recommend that you ask yourself who you are hanging out with and whether it is worth continuing to have contact with those people.