A wedding film is a memory for a couple for many years, which can be reviewed on an anniversary or shown to friends and family. Some of the relatives who could not get to the ceremony will be happy to watch this short film, and those who were at the celebration will watch it with even greater enthusiasm, reminiscing about this event.
But what if you have already spent a lot on preparation, but you are a little short on cash for a good video or an expensive operator? Should you make a choice: a photographer or a videographer? Indeed, this is a very hard decision. Someone chooses photos and convinces themselves that they will not re-watch the video. And this is just a waste of money. "Friends will shoot videos on the phone, and then I will post them to my Instagram stories." Sound about right? But imagine how you will get together on a warm, cozy evening in a few years, or maybe months, and remember how this one of the most important days in your life was. Have you imagined it? Don't give up on the wedding video. It is enough to spend some time and a minimum of funds to make it bright, original, and unforgettable.
We offer you tips on how to make your own wedding video without spending a fortune on it. We invite you to shoot and edit the video about the beginning of your new and happy life. Let's go!
Wedding Video: Where To Start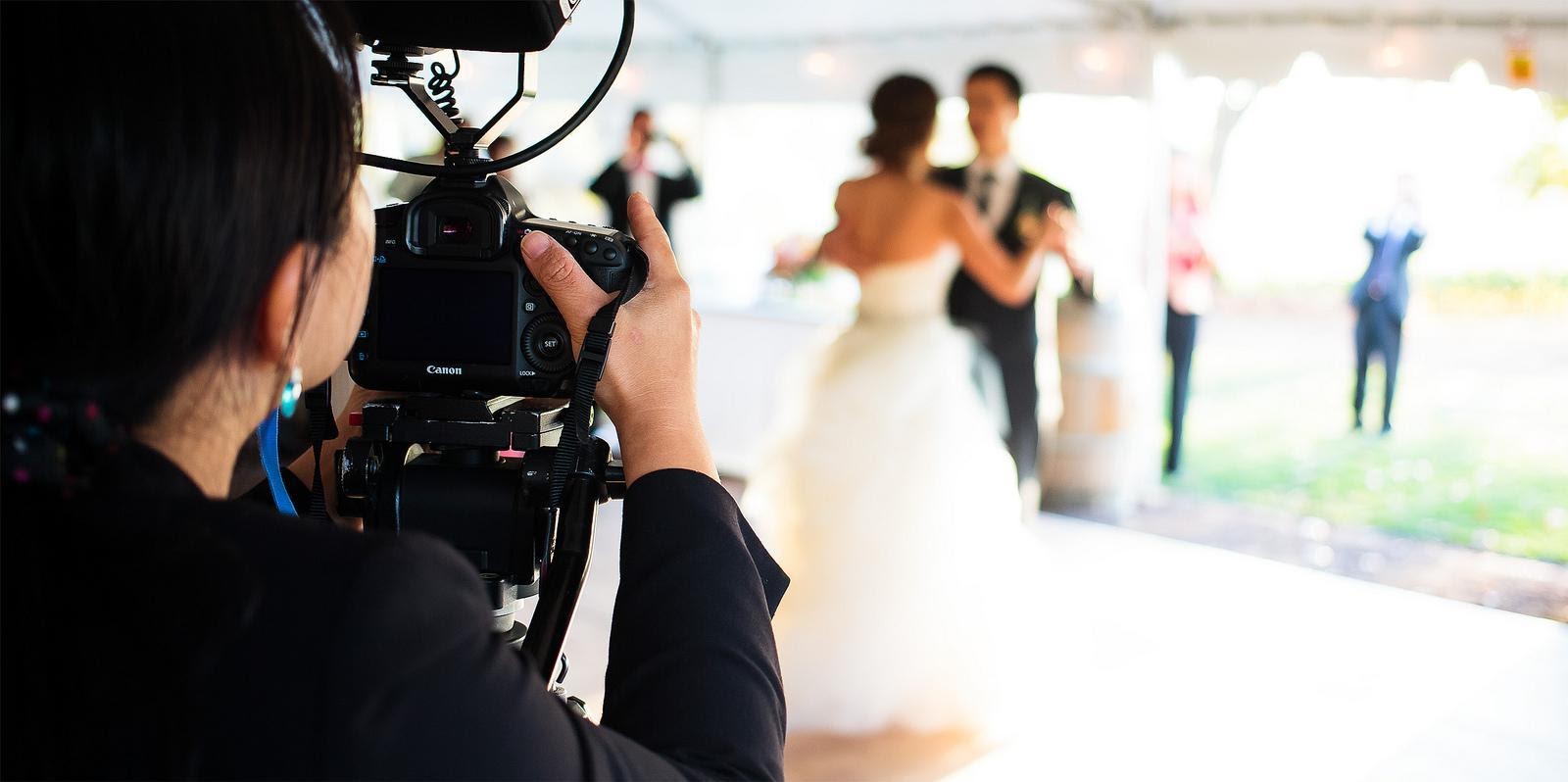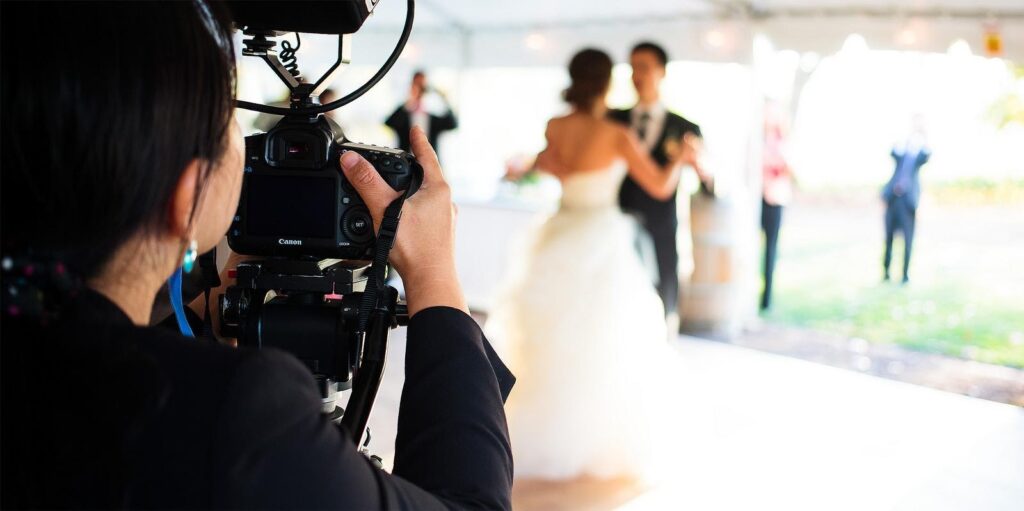 You should decide ​​what do you want to see as a result already at the initial stage. Will the video be telling a love story, or will you focus solely on the chronology of the wedding celebration? The idea must be figured out in advance.
There is a traditional scenario that works flawlessly and usually consists of the following scenes:
a history of dating or a short story about the bride and groom;
the proposal (love story staged shooting);
the morning of the bride and the groom before the ceremony;
the ceremony itself;
walk of the newlyweds or backstage of your wedding photoshoot;
a banquet, the first dance of the newlyweds/fireworks/throwing a bouquet, and other significant moments.
These episodes are featured in all wedding videos, but you don't have to follow the template. Below you will find ways to add variety to the same script and make the film extraordinary and interesting.
3 Fresh Ideas For A Wedding Video
1. Romantic video clip
A lyrical video accompanied by slow music will not leave the audience indifferent and can move them to tears. To do this, you need to carefully approach the choice of composition. These can be love songs (not too famous so as not to distract from the video) or just instrumental recordings. In such a film, you need to insert more frames with emotions – expressive looks, smiles, laughter, tears of joy. The slowdown effect is rather appropriate.
At the end of such a video, you can insert a selection of funny shots and blooper reels. Such contrast will evoke a strong emotional response from the audience even after years.
2. Entertaining reportage
Shoot a wedding with a first-person view. It is convenient to combine with the front camera of the phone; however, the quality will be at the average level. It is better to use a regular camcorder, turning the lens towards you. Slight shaking can be eliminated later during editing, or you may like these frames.
You can ask close friends and family to carry the wedding live broadcast so the celebration can be shown from multiple angles. Congratulations and wishes can also be added here.
3. Wedding "in reverse"
Another way to take a fresh look at the wedding is to edit the video from end to beginning. The plus of the idea is that it does not require special approaches to shooting, and the wow effect is still present.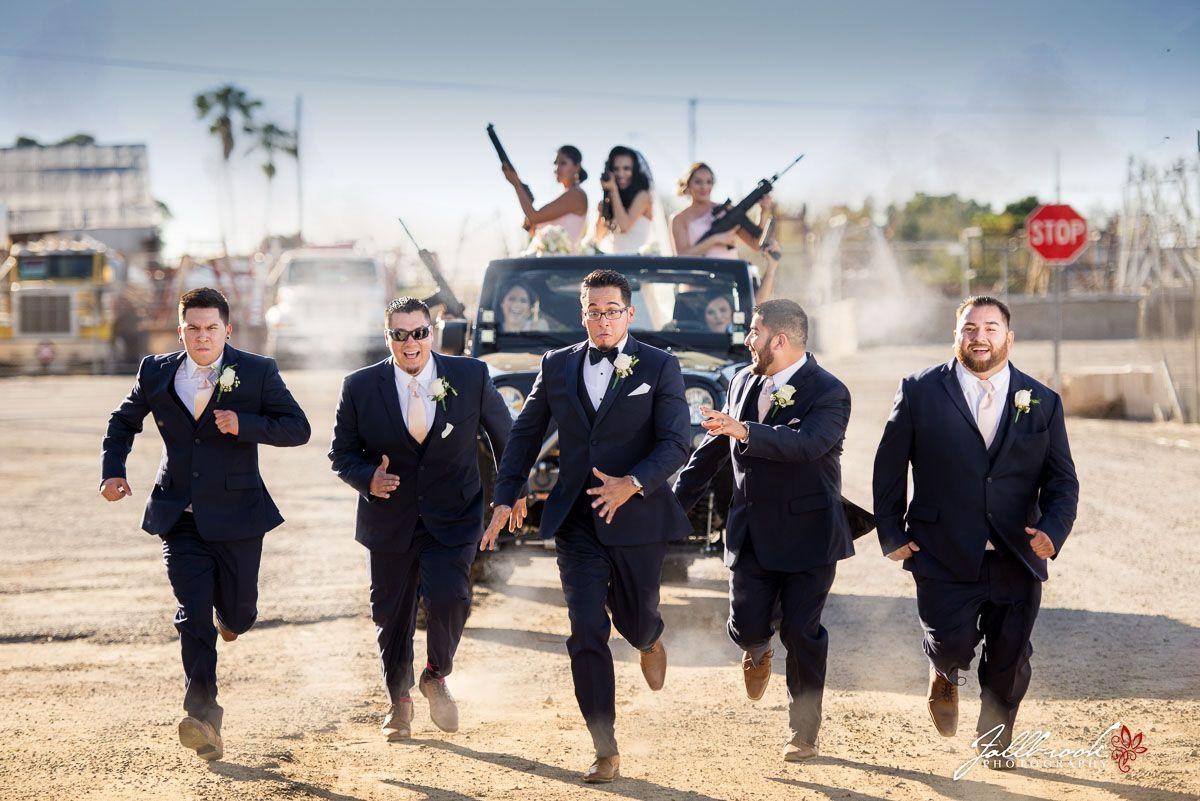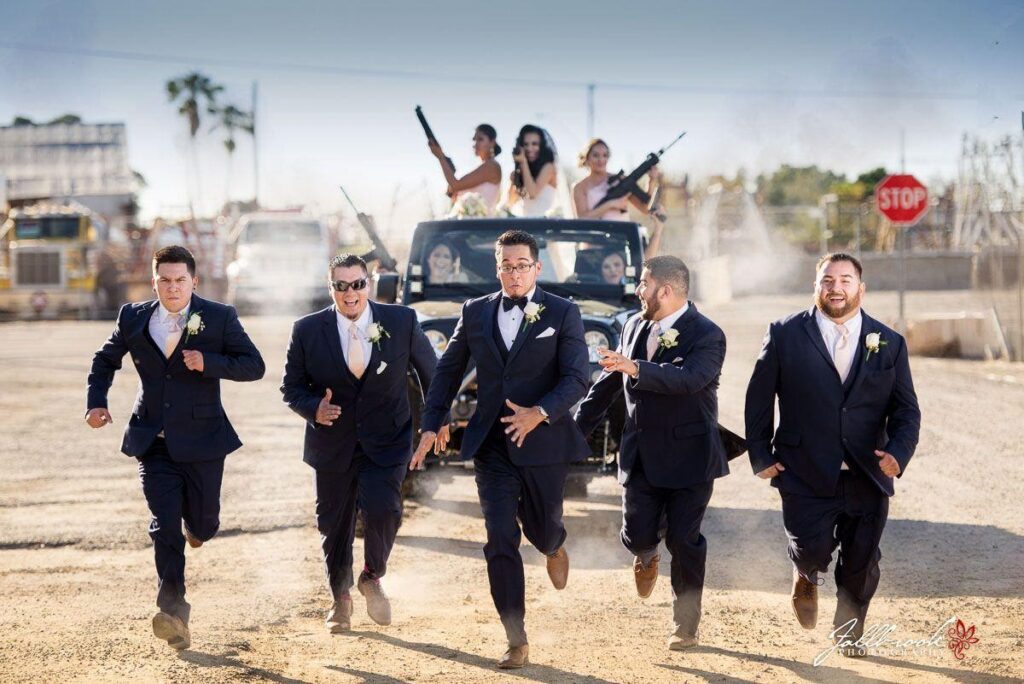 You can start the film with the final dance, exchange of rings, or fireworks. In the middle, leave the brightest moments – congratulations and the banquet. It is better to end the video with shots with a pleasantly excited bride and groom who are just about to experience these amazing emotions.
Want a greater diversity of creative options to consider for capturing your special day? Combine your wedding videos and photos into a majestic slideshow! Check out wedding slideshow ideas and advice on the theme, vibe, and musical accompaniment of your wedding video.
5 Important Shooting Tips
Good wedding videos are perfect and stylish. It does not mean that without the help of professionals you will not get stunning results. Just take these points into account when shooting.
1. Make a list of required scenes – the exchange of rings, wedding vows, congratulations from parents. The most significant moments should not be missed.
2. Shoot with multiple cameras. Pre-fix one on a tripod so that you can shoot a static general plan (especially useful during the ceremony), entrust the second in the hands of "a volunteer" from the guests who will be ready to be a part of the video-making process. You may choose several friends for that.
3. The operator must follow the composition; the horizon must always be straight. It is necessary to make the video in a different zoom. A long shot – for showing guests, dancing; a medium shot – for congratulations; a close-up – to demonstrate the brightest details and emotions.
4. The length of the film is limited – do not allow blank frames. There is no need to film how guests eat or include monotonous speeches. The footage must contain interesting and original actions and situations, expressive emotions.
5. If you want to insert a recording of the exchange of vows into the film, the voice of the host, wishes from friends and close relatives, take care of the presence of an external microphone.
Complement
All newlyweds want to shoot an original wedding video. They really want the film to be not the same as at a friends' wedding, but special and non-standard. Do not forget that the main guarantee of a bright and cool wedding video is your imagination, careful preparation for shooting, and your excellent mood, which will also allow you to improvise in front of the camera.
Sometimes it takes months to get the final film from professionals. For beginner video editing software check here. By using it you will get rid of distressing wait, and the result will immediately be as it should, even if you have never done something like that before. Your captivating wedding video will give a start to a large family video archive. We wish you happiness and unforgettable emotions!