Completing the outfit with the perfect bag can be much more challenging than it seems, especially for women who want to look perfect during that day. Luckily, one thing never comes out of fashion, and we can easily combine it with different outfits, look great, and still have enough space for all necessities we might need during that wonderful day. So, if you are searching for the perfect bag, search no more, as there is no better choice than a leather backpack for women, and we will explain to you further why and describe some of the best models in the text below.
1. Cuyana
Although it is not most likely you would need a laptop on a wedding day, it is good to know that this Cyana model comes with a big pocket for a laptop, and there is an option of choosing between two sizes. However, it can be used for something else, and one can use the advantage of various pockets designed especially for wallets and mobile phones that are safe and secure. The backpack looks pretty elegant and comes in three different colors, which means it can fit any outfit and improve it.
2. Khaite's Iris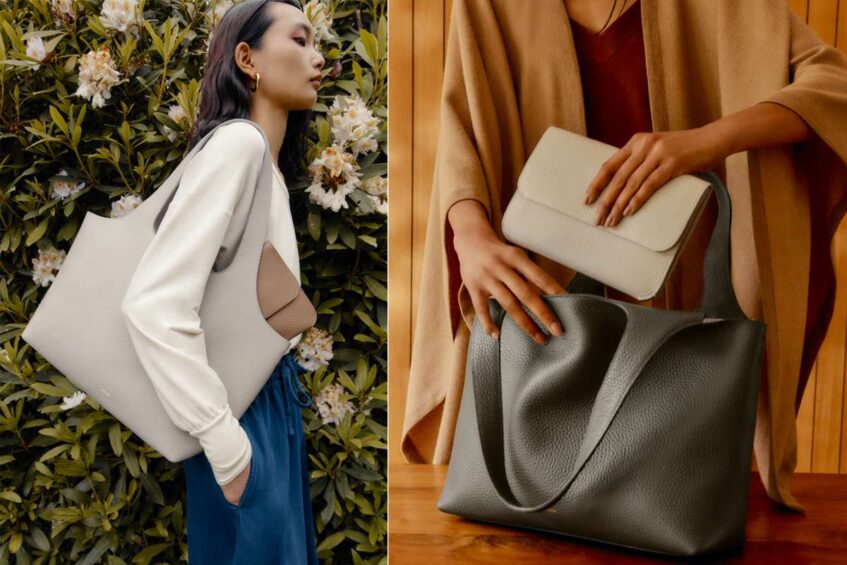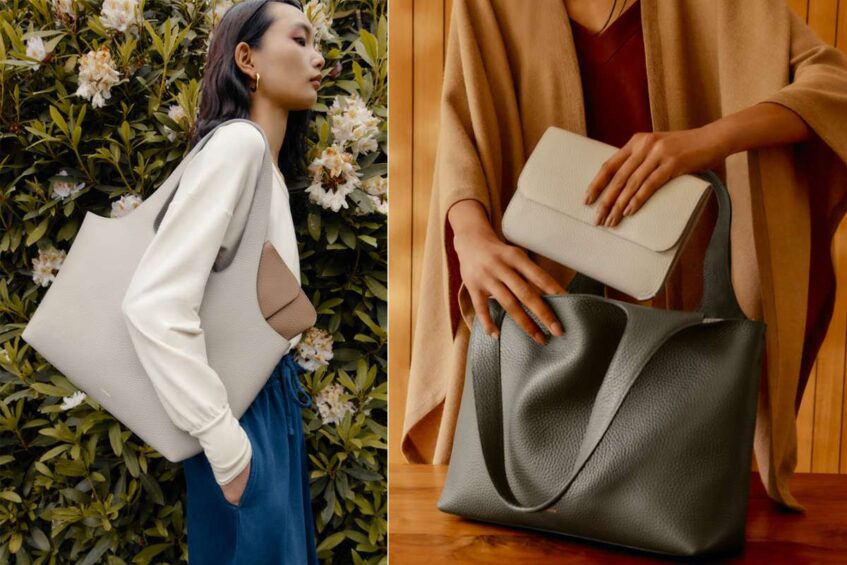 Some people get nervous during these big celebrations, and cannot decide what to wear, what to bring with them just in case, and what they might need at some moment. Not having enough space for all the necessities just adds to the nervousness, and the day can easily be ruined before it has even started. Luckily, Khaite's Iris literally has enough space for the things needed for a two-day trip, which means you can cool down and pack everything you need. Besides that, it looks elegant, and since it comes in two classic colors (black and cream white), it can be combined with everything.
3. Parker Clay Abby Drawstring
Fans of leather products will all agree that Ethiopian full-grain leather is among the most quality ones in the world, and this backpack is made of premium ones, which means it is more than a high-quality choice. It is extremely lightweight, so carrying it around during the celebration will not be difficult, but still spacious enough for all the necessities one might need at some point. Since it is made of natural leather without dyeing, it is impossible to find two completely the same backpack, as they must differ slightly in shade, color, and texture, which only adds to its uniqueness.
4. Louis Vuitton Montsouris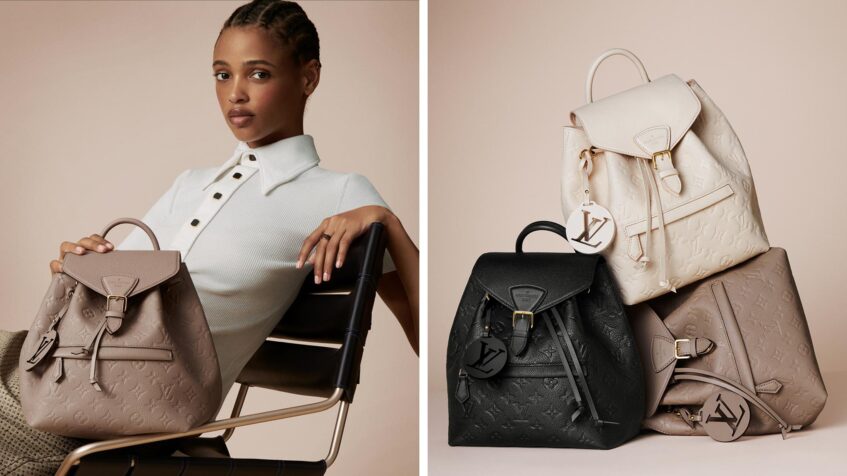 For those who adore designer backpacks and are willing to spend a lot of money to own one, the best choice is Louis Vuitton Montsouris. This one is the reinterpretation of the iconic model from 1994, and the golden buckle used seems completely vintage, which makes this backpack look just like it came straight from the '90s. It is not pretty big, but it has enough space for essentials, but since its price is pretty high, it is reserved only for true fans willing to spend that much on the accessory.
5. TAH Commuter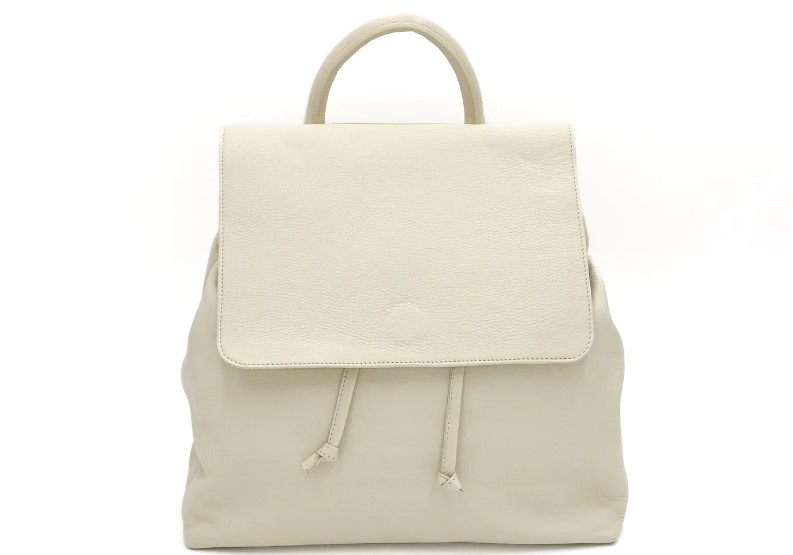 The price of this one is not low, but it offers us two options – a small backpack that looks extremely elegant, and a shoulder bag, all in one. The transformation from one bag to another is pretty simple and lasts for only a couple of seconds, which means it is perfect for those who change their opinions a lot and decide to bring some things with them at the last moment, but their backpack is too small. If they decide to go with this model, they will simply transform it into a shoulder bag and get much more space.
Why choose a backpack for a formal occasion?
A wedding is a formal occasion, and many people think that wearing a backpack on formal occasions is not appropriate, and you need to choose something more classy. Luckily, it is everything but true, and there are some reasons why to choose a backpack for the wedding day:
It is elegant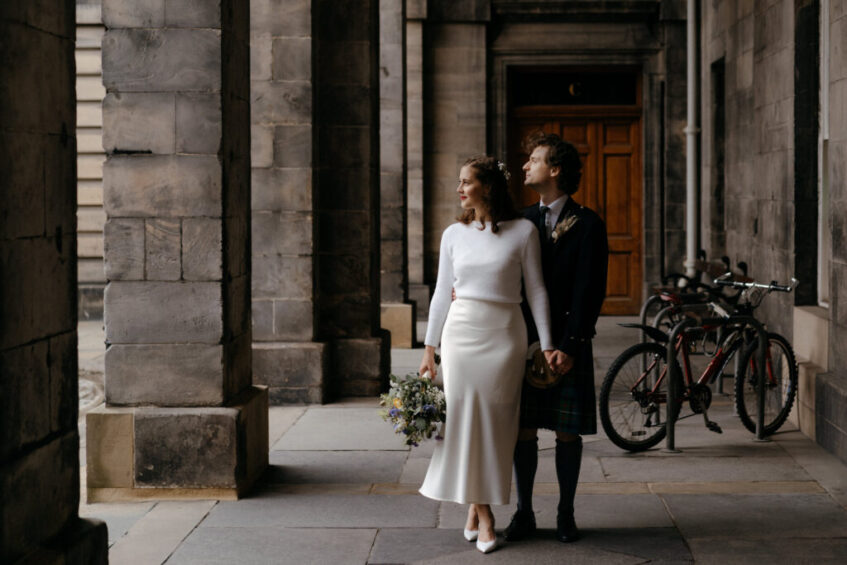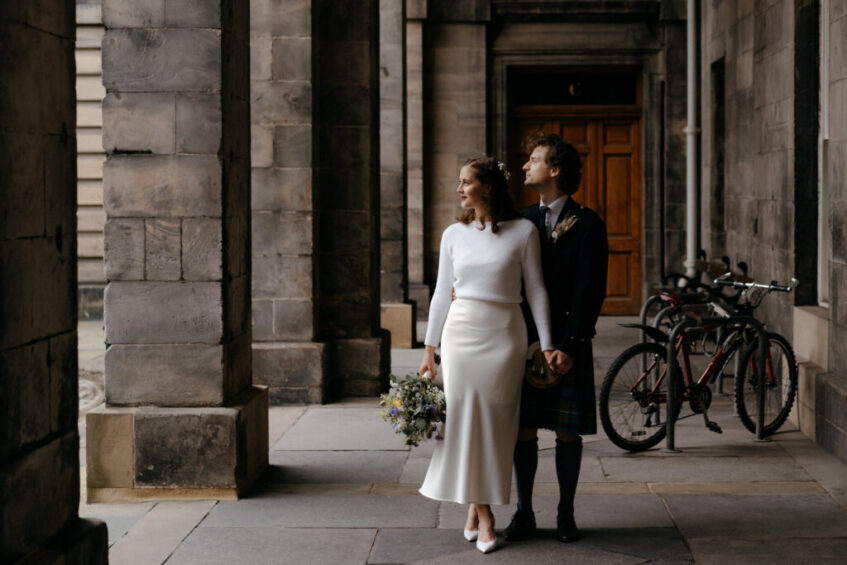 No matter what people say, backpacks can be extremely elegant and a perfect addition to every outfit. Namely, they come in different designs, and thanks to that, they are not used only for school or hiking anymore, as they can be fitted into every outfit and worn on every occasion. Of course, you cannot wear the same model to the camping trip and the wedding, but with a little research, you can find the best choice for each of these two occasions.
It is spacious
Once we go to the wedding, there is no doubt we will need a bag spacious enough for all our necessities. Well, small handbags cannot fit anything but lipstick and a mobile phone, and we will all agree that it is far from enough. On the other side, backpacks are usually spacious enough, so we can even bring spare shoes and ensure we will not deal with sore feet in the morning.
It is comfortable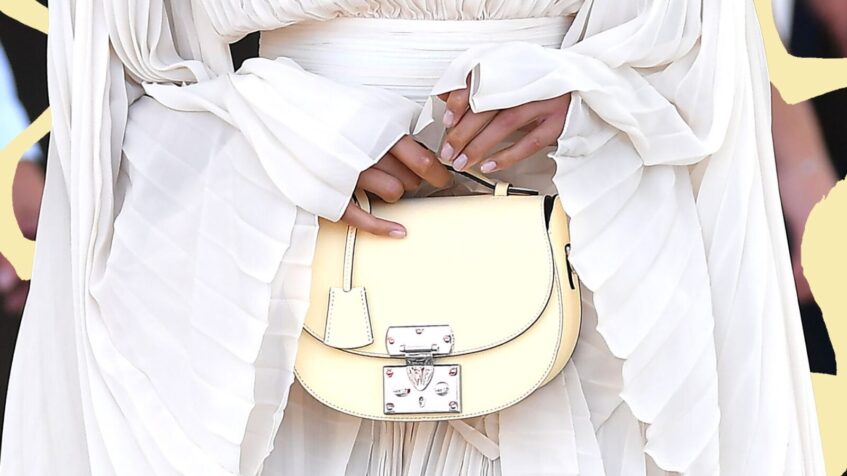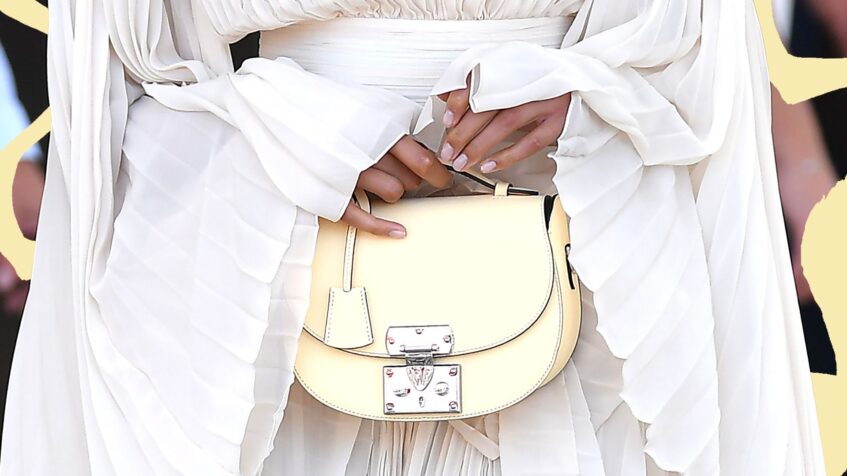 Unlike shoulder bags, which are worn on one shoulder and are pretty uncomfortable after some time, backpacks are worn on both shoulders. Their straps are of the perfect size and fit perfectly on everyone's shoulders, which makes them extremely comfortable to wear, even for a long time.
It is almost eternal
The best thing about leather accessories is that, with proper care, they can last almost forever. Namely, leather is a natural material, and instead of looking worse and worse over the years, it looks much better when properly treated. Because of that, buying a leather backpack is a great investment, as it will not need to be replaced soon for sure.
Final thoughts
As you can see, there are no reasons not to wear a backpack on a wedding day, especially if you are a big fan. They are elegant and classy and come in so many shapes and sizes, which means there is a perfect one for every person and enough space for everything that person might need. Besides that, they are super comfortable and can fit into every outfit, so there is no doubt a perfect one will help you stand out from the crowd