Bridesmaids will always play an important part in any wedding. Making them feel special is only appropriate given their role in assisting you. Besides showing how much you value their presence, you can make your wedding day more memorable for them by letting them know how much they mean to you. With that, you might want to consider giving them gifts as a symbol of your appreciation.
It would be great if you could find your bridesmaids gifts that are both stylish and useful. On that note, you can consider giving them leather tote bags from ParkerClay or other similar brands. This type of bag will definitely make your bridesmaids look trendy and elegant. However, if these bags appear too formal and plain for you, you may find ways to spruce them up a bit.
Listed below are some styling tips for your bridesmaid's leather tote bags:
1. Monogram Their Initials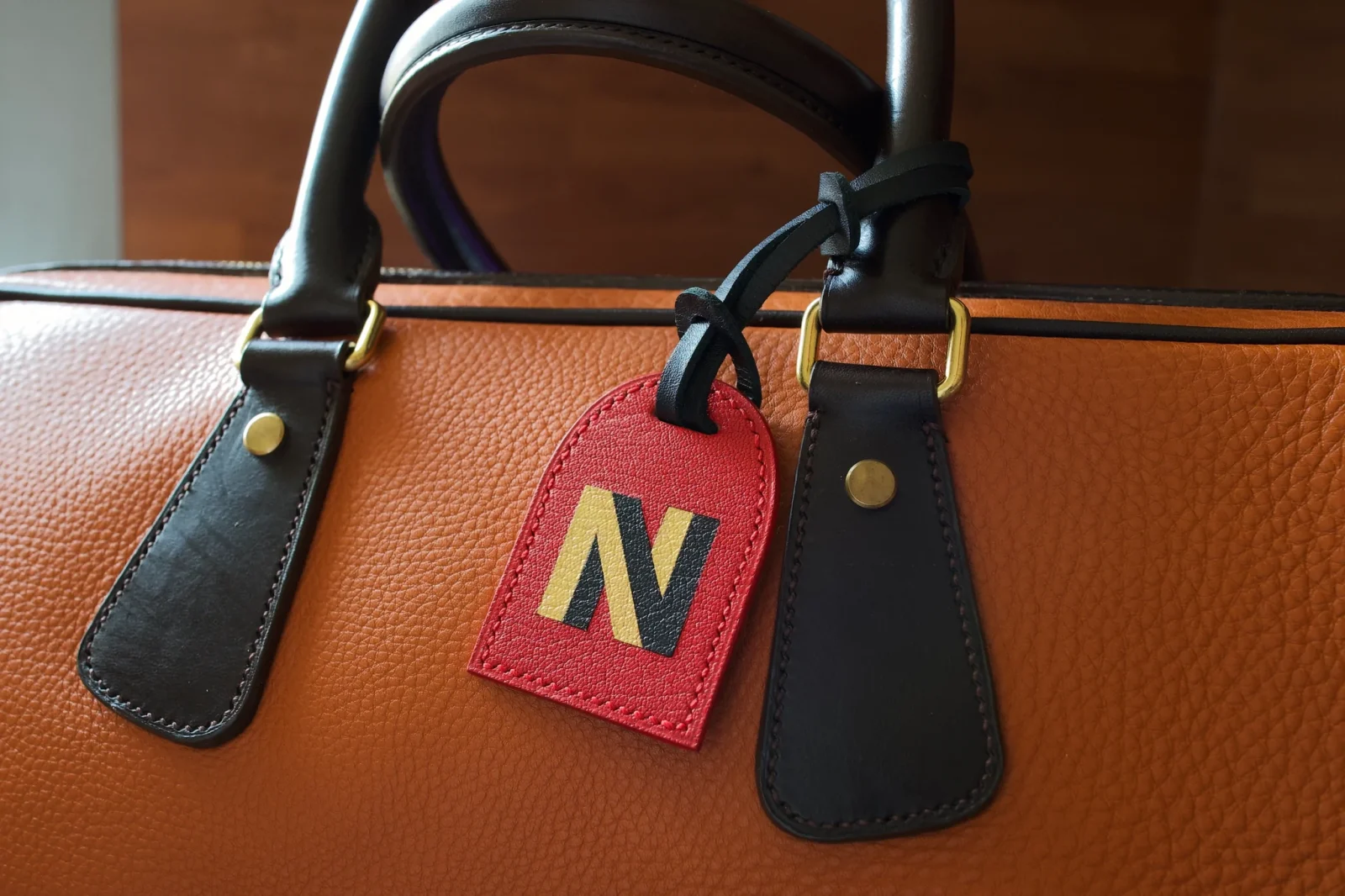 Of course, monogramming each of your bridesmaids' initials in every bag is one of the easiest and fastest ways to style them. When you do this, the bags will become more distinctive and personalized. In addition, this kind of gift will highlight each bridesmaid's unique personality by having a bag like no other. The initials add a luxurious touch to their bags while also making it easier to identify which one is theirs. Just ensure that you choose a design that looks classy and matches well with your wedding's theme.
When you monogram their initials, you can use the initials themselves or you can add a border to make it look more dramatic and defined. As you do this, be cautious and specific about the size of the monogram because you don't want it to be too big or too small.
2. Add A Hint Of Color
When choosing leather bags, you've probably come across limited color choices, such as black and brown. While these colors can really contribute to creating a classy and formal look, they might not be able to complement the color of your bridesmaids' dresses during your big day. With that, you might want to consider choosing a leather bag with a different color that'll help to make their entire outfits pop.
There are plenty of colors that you can choose from for your leather tote bags. You can play with yellow, white, pink, blue, or anything that matches well with their dresses 'colors. Keep in mind that you don't have to limit yourself to a single color because you can always play with a combination of two to three colors for a nice touch.
3. Include A Scarf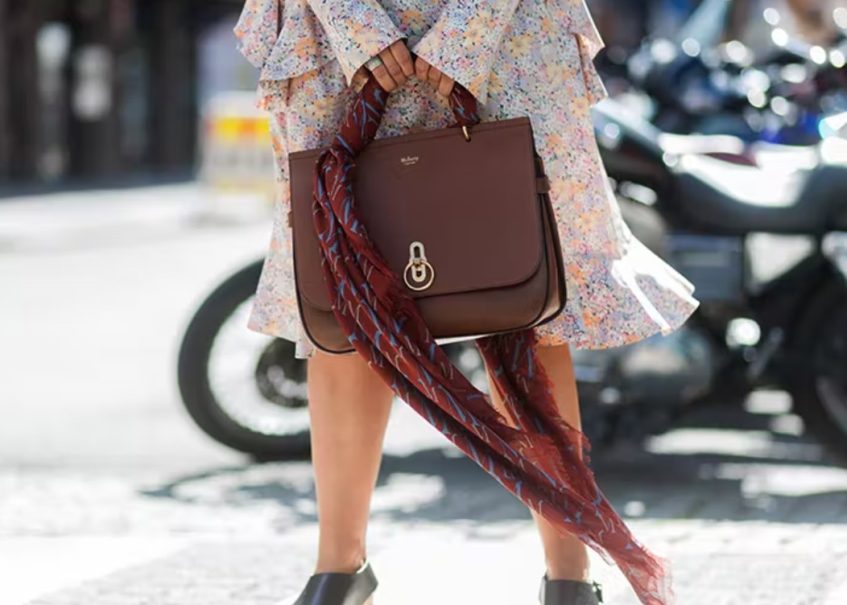 Adding scarves to your bag is a great way to style it up and give it a new and refreshing look. This way, you can allow a single bag to look different from the rest because scarves come in different colors and patterns. Through this, you can surely help make your tote bags look stylish, especially for your bridesmaids.
There are plenty of ways you can add a scarf to any bag. You can wrap it around the handles, tie a knot at the end of the front handle, or create a flower and bowtie for a cute effect. With the number of ways a scarf can be styled, you can allow each bag to look unique and fashionable, making it perfect for your bridesmaids to use during the big day.
4. Change The Handles
If you have the opportunity to customize, you might want to consider changing the handles into a different material or color. This way, you can prevent the bag from looking too flat and uninteresting, while allowing the handles to give it more definition and style.
As you switch the handles, make sure you use colors that contrast with the overall style of the bag. You can even use different materials such as canvass, lace, straw, or plastic to help make them look unique.
5. Add Metal Pieces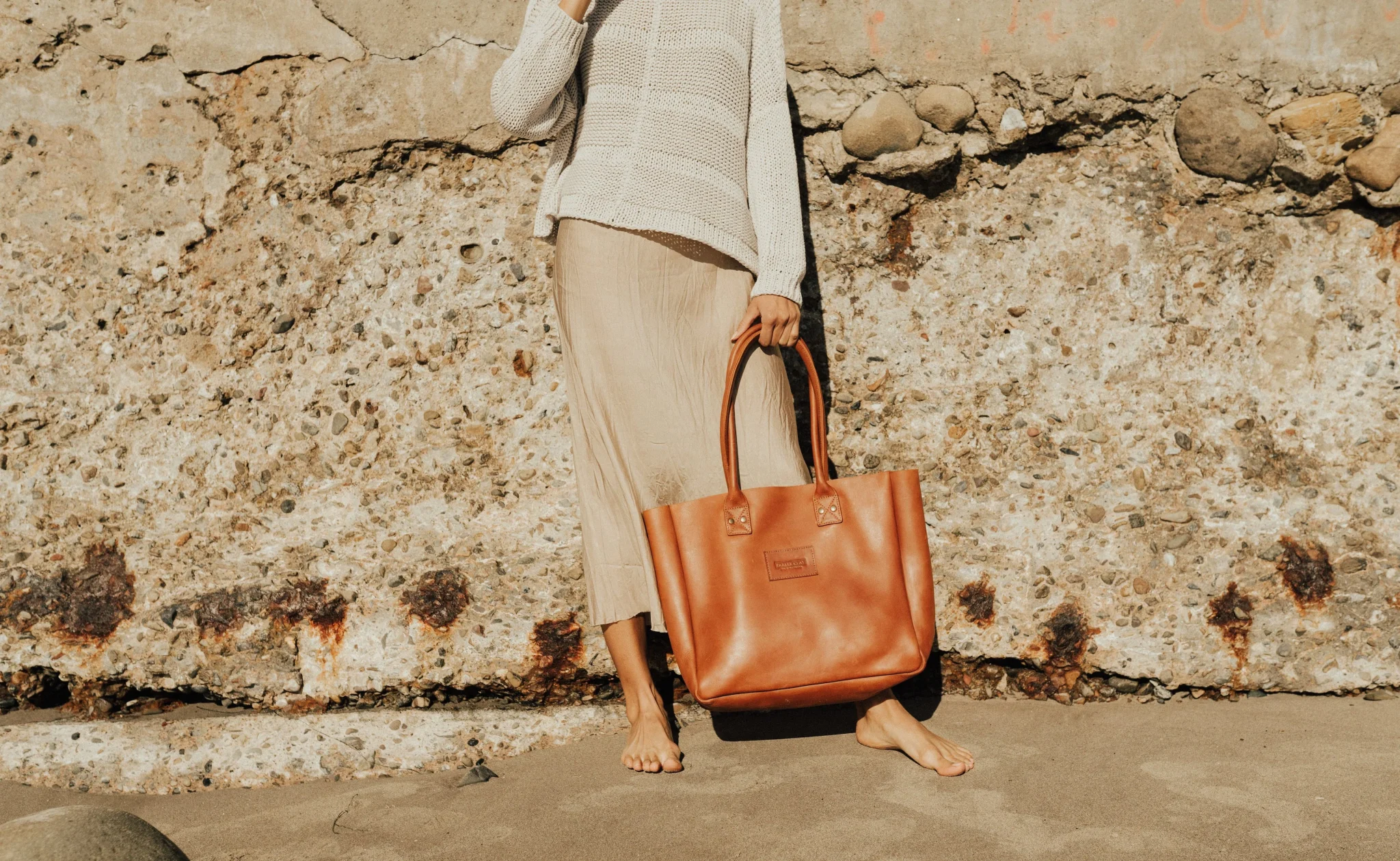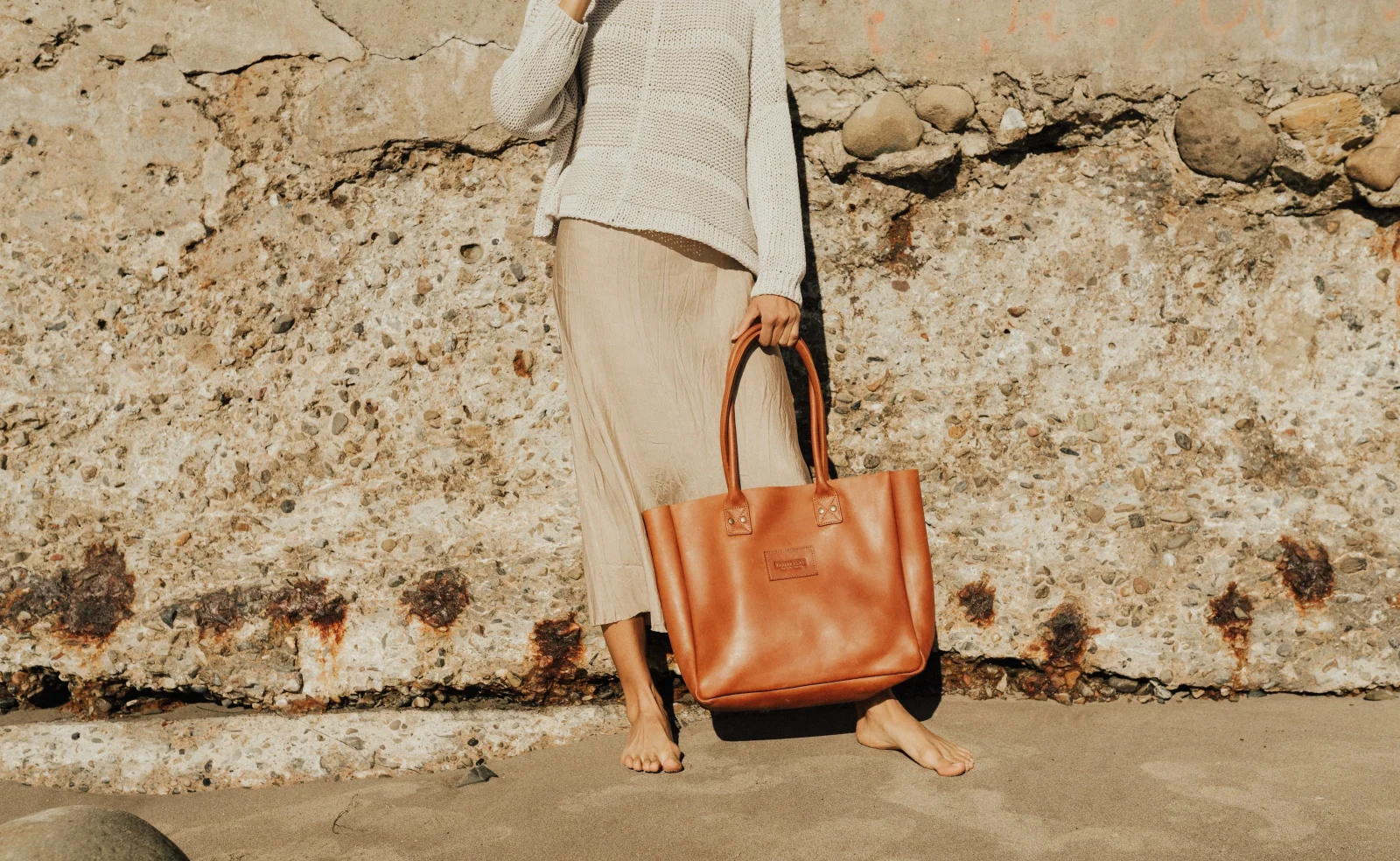 Adding metal accents to any tote bag can make it look subtly stylish. Metal works perfectly with any leather piece as it could help make its entire appearance look classy and sophisticated. An elegant way to adorn a plain bag would be to add a custom stainless-steel logo on the front. You could design a logo that symbolizes your wedding day to add more meaning to the gift.
Ideally, metal pieces should be placed on the ends of the bag's handle to make it shine. If your tote bag has a front pocket, attaching a metal locket to it would surely help give your bag a bit of personality. This will definitely be great for your bridesmaids.
6. Attach Flowers To It
Of course, a wedding would never be complete without any flowers. With that, it'd be great if you could also incorporate some into your leather tote bags. Don't worry; you can make the flowers detachable so your bridesmaids can easily remove them after the wedding. You can even use the flowers as your bridesmaids' garlands so that it can serve a dual purpose.
When attaching flowers to the tote bag, ensure they're placed appropriately to avoid causing pain and itchiness to your bridesmaids' arms as they carry it. Moreover, be specific with your flower choices and choose one that has no thorns and is completely soft to the touch for the bridesmaids' safety. This will also prevent any damage to the bag.
7. Layover A Lace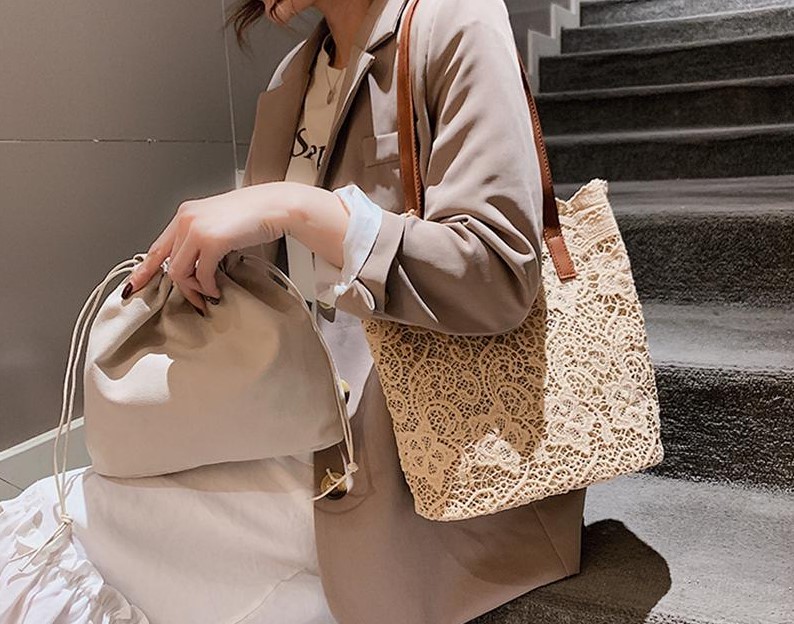 Another way you can make a leather tote bag look wedding-worthy is by laying it over with lace. Lace can make any look appear romantic and elegant, which is perfect for weddings. With that, you might want to consider laying lace on top of your bag to give it a soft and intimate look.
Alternatively, you can use leather lace to make it match the rest of the material in your bag. This way, you don't have to be concerned about making the bag look like it's made of fabric.
Takeaway
Leather tote bags will always be fashionable and functional. However, if your bridesmaids would be using them, it'll be extremely helpful to make them stylish and trendy to complement their dresses. You can begin by adding flowers, wrapping the handles with a scarf, or using a fun color that'll help make their bags exciting and unique. At the end of the day, making the people you care about feel special on your wedding day is ultimately what will make the occasion particularly memorable.