Nothing quite feels greater than witnessing a close friend, family member, or sometimes even a total stranger exchanging their vows of life with their significant other. Whether you've yet to find the other or you've been there, and done that, it's often a spectacular moment.
But then again, there are various kinds of weddings, from elopements to civil ceremonies, traditional, and religious weddings. The latter is quite common, and can be divided further into the likes of Islamic weddings, Jewish weddings, catholic weddings, and more.
If you're attending a Catholic wedding for the first time, you may be wondering what to expect. Catholic weddings are a bit different from traditional and other Christian weddings, as they have their own set of traditions, rules, and order of events.
Here are seven things you can expect when attending a Catholic wedding:
1. Catholic Wedding Dress Code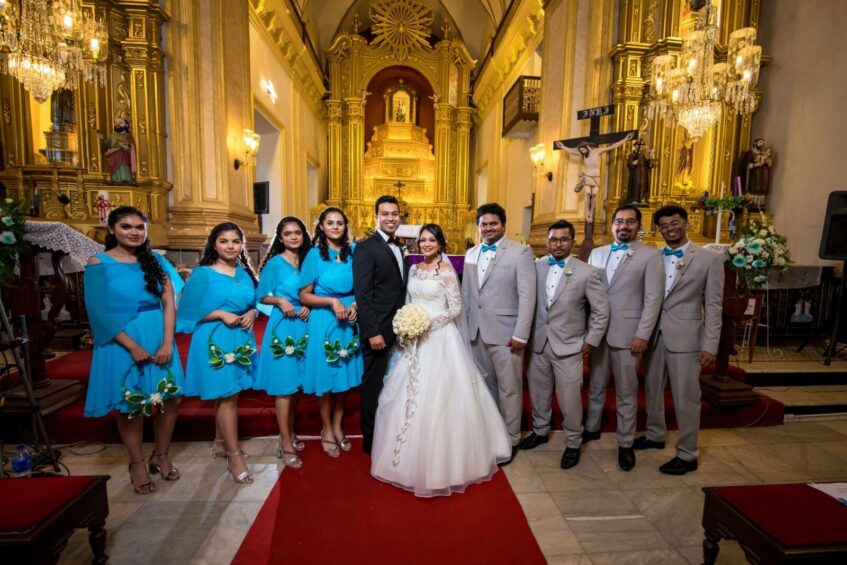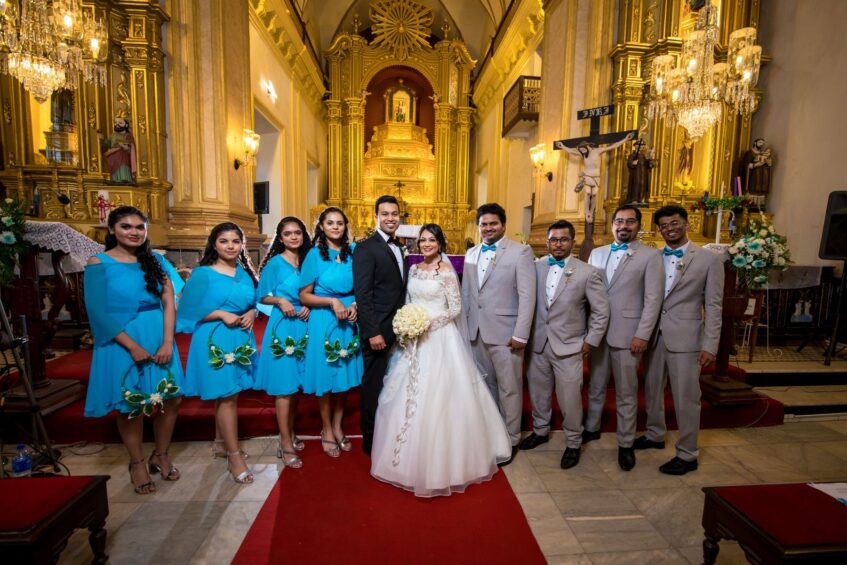 It is not unusual to find yourself wondering what to wear to a catholic wedding. Of course, most of them do not usually have a strict wedding dress code. However, a catholic wedding isn't so different from a formal wedding in terms of what to wear. Nonetheless, most of them are semi-formal by virtue.
This means that males can choose to wear suits or simply shirts and ties. Ladies, on the other hand, are usually free to wear dresses, skirts, and even dress pants, whichever works best for them. The groom will wear a tuxedo, whereas the woman of the hour will usually wear a white wedding dress.
2. The Ceremony: Catholic Wedding Mass
A Catholic wedding, as you might already know, is a religious ceremony – a sacred event where two people become one, and their families are joined together. The ceremony will be held in a church and usually led by a priest or other officiant.
This also means that you should expect some kind of special mass or church service that includes gospel songs, readings from the Bible, reciting the Lord's Prayer, receiving the Holy Communion, and other liturgies where you'll be expected to stand and sit on various occasions.
It is also during that ceremony where the bride and groom exchange vows, which are held highly sacred by the Catholic Church. Once the vows are said, the wedding rings are blessed during the ceremony, after which the bride and groom exchange rings to signify tying the knot.
The Vows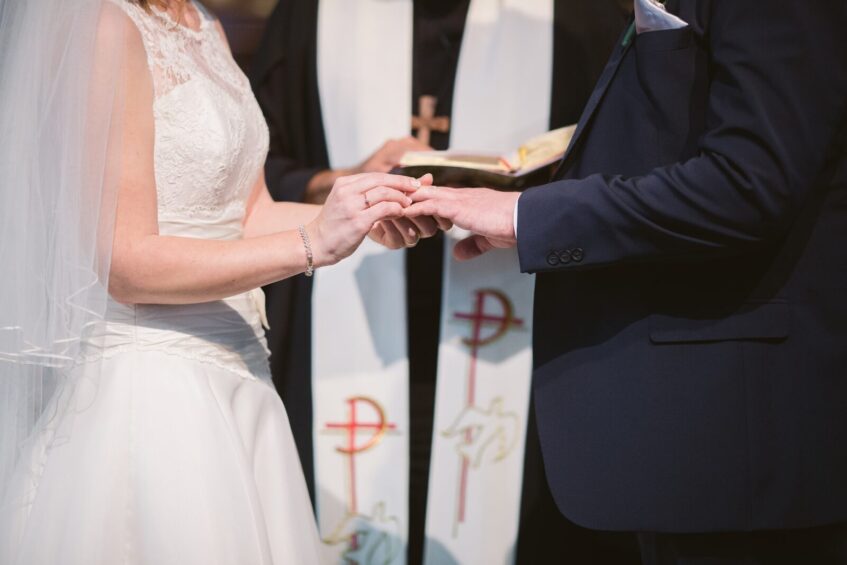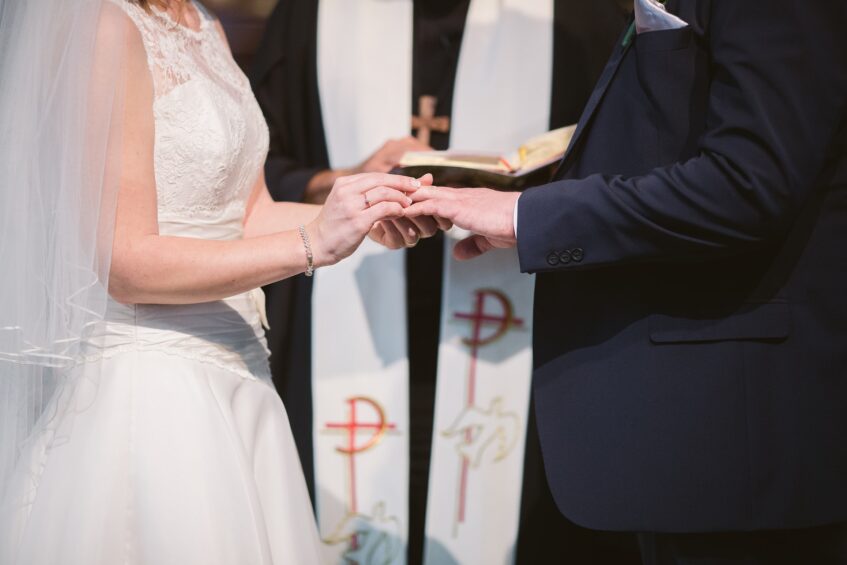 At most catholic weddings, you will find that the couple walks down the aisle to a song of their choice for their ceremony. The moment they reach the altar, the bridesmaids and groomsmen will surround the couple, as the choir sings the first verse of the song.
The officiant will say a few words, a blessing will be given, and the couple will recite the vows they prepared. Once the bride and groom say "I DO", they usually kiss and become one as the congregation cheers and sings songs of happiness.
3. The Unity Candle
Many catholic weddings also have a part (usually after exchanging vows) where the couple lights what is called a unity candle together. This is meant to be a symbol of the union between the families from either side. It also signifies the merging of two people in love and matrimony to create a blended family.
A representative from either family may be asked by the officiant to light one of the candles. If one of the couples is getting into a second marriage, the candles might be lit some time near the beginning of the ceremony.
4. The Catholic Wedding Reception
The catholic wedding ceremony is typically followed by a reception. Usually, this wedding reception is held at a large building where it can hold a crowd of over 200 to 250 people, as it's usually a private event.
Each table or section of tables may hold 3 to 4 people. The reception can be held at a wedding hall, outside under a tent, at a hotel or resort, or even in the bride and groom's home.
5. Gifting In a Catholic Wedding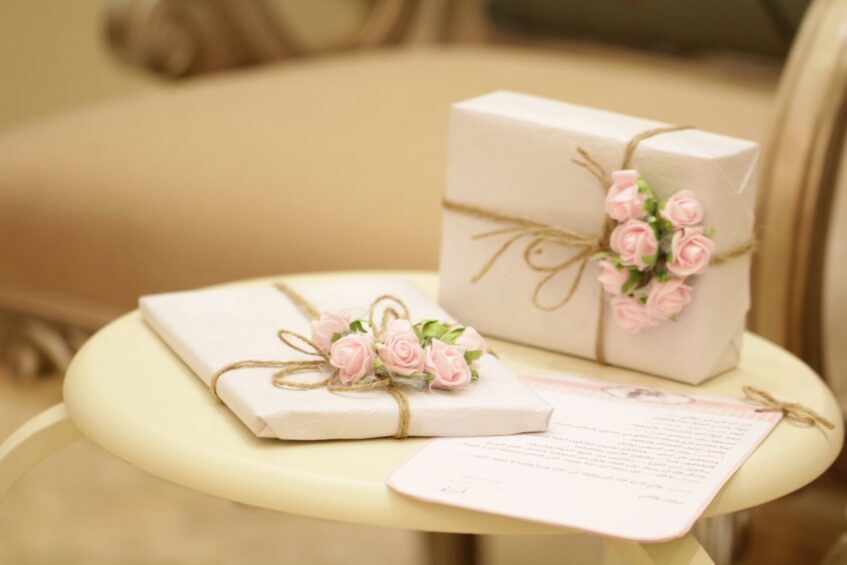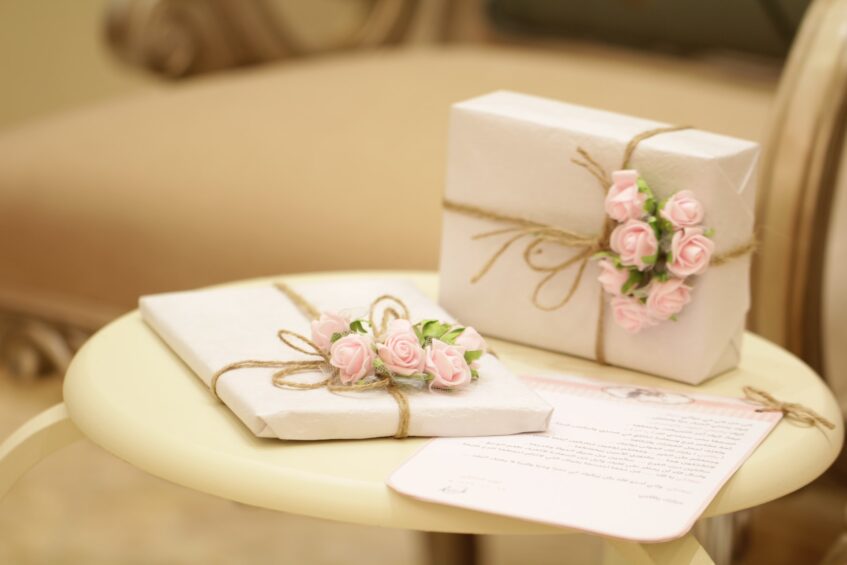 The wedding guests usually congratulate the couple after the ceremony, some bringing various types of gifts. Gifts could be money, personal items, furniture, journals, congratulatory messages, or even an electronic gadget. This is usually done at the wedding reception.
Choosing Gifts for a Catholic Bride and Groom
When choosing a gift for a Catholic Bride and Groom, it is important to consider their religious beliefs and traditions. Whether it's for your friend, family member, or even someone you've never met in person, it's also advisable to get a gift that fits the occasion.
A good gift for a Catholic Bride and Groom would be something that symbolizes their faith, such as a Bible, a crucifix, or a rosary. It could also be an inspiring book that they can use as a source of guidance in their marriage. As seen at the House of Joppa, there are numerous small yet thoughtful gifts you can get for a catholic newlywed and they'll love it.
Another option would be to give them a gift that will be useful to them as they begin their life together, such as a set of dishes or a new coffee maker. Whatever you choose, make sure it's something they'll find useful and thoughtful. Be sure to wrap it beautifully and with love.
6. Cake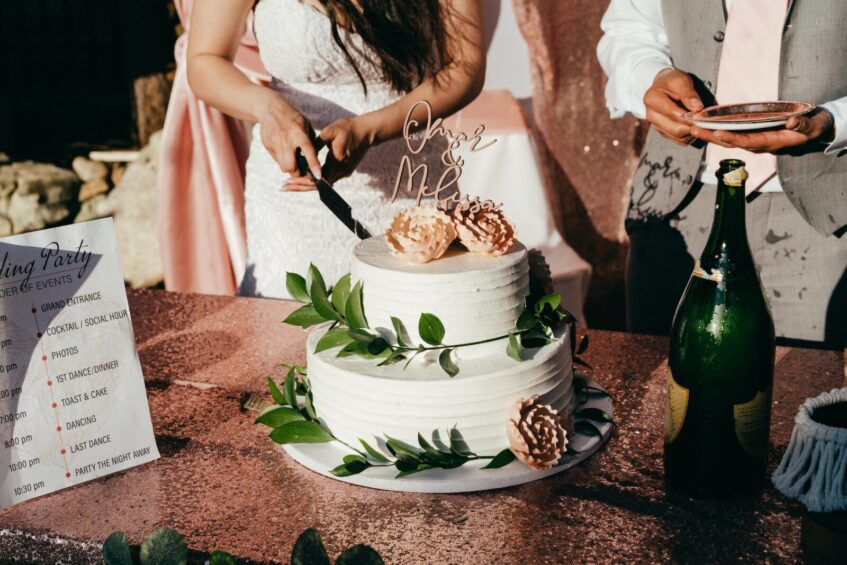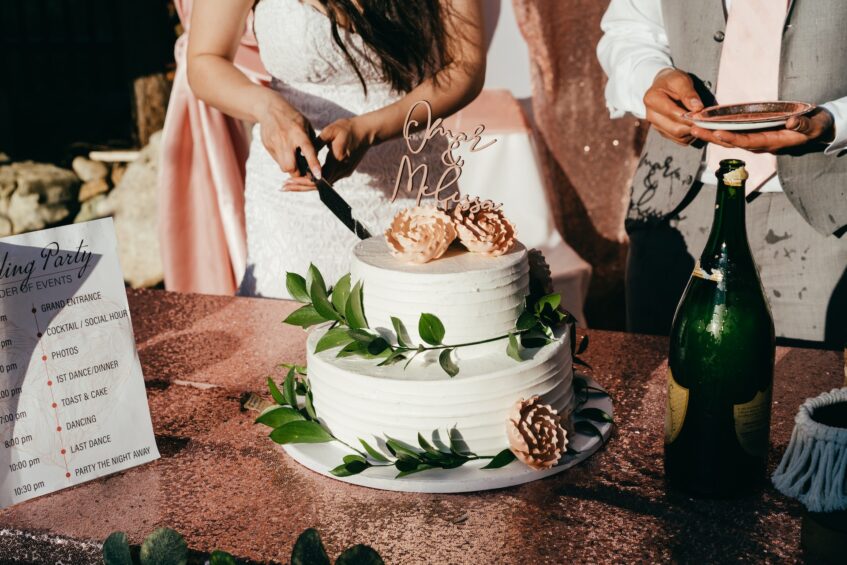 For many, the wedding cake is one of the most important details of the wedding. It is usually cut by the newlyweds during the reception, perhaps before the first dance just after dinner. After the cake is served and the couple's first dance is done, the guests are usually free to leave at their own pleasure, or they can choose to stay for the after-party celebration.
7. Honeymoon
Just like with many other formal weddings, the newlyweds often go on a honeymoon after the wedding ceremony. This is meant to be a romantic getaway to celebrate their marriage and commemorate their wedding vows. A honeymoon usually involves long traveling or perhaps staying in a luxury hotel or resort.
Marriage is indeed a spiritual act, which is a reflection of one's personal relationship with God. That's why it's not advisable to look at weddings as an expression of our happiness and merriment, but rather as a spiritual ceremony that symbolizes our relationship with God. If you're attending a catholic wedding for the first time, the above are just a few of the things to expect.