After you and your partner get married, the next step is to spend your honeymoon together. It allows you to take a quick vacation as a newlywed couple and enables the romance to float around the room. But apart from exploring new places, you can also get to explore your partner's body.
A honeymoon isn't complete without a sexy night. It's a moment when you can do anything you want with your partner and enjoy every night. However, for your honeymoon, you should make this more alluring and steamier. After all, you're still in a high mood and having great sex is probably what you both crave.
To help you out, here are some tips and tricks for a hotter honeymoon:
1. Consider BDSM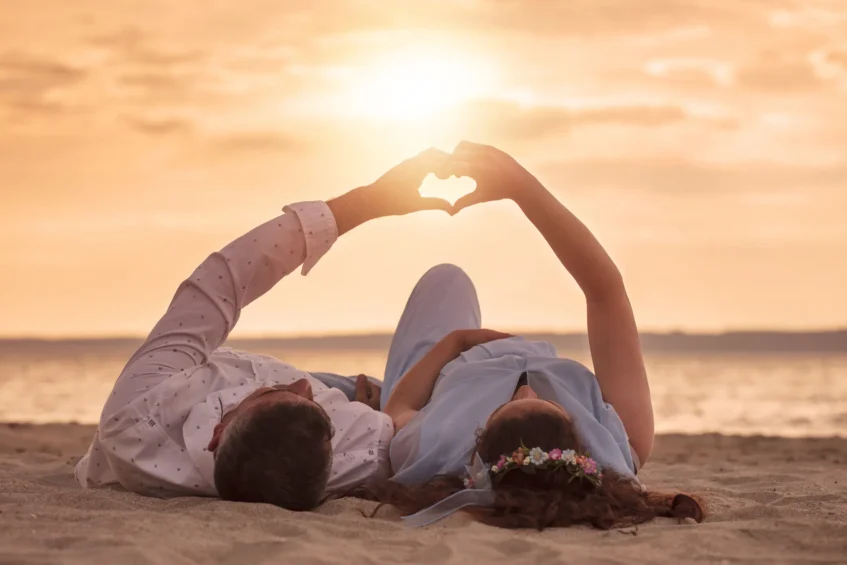 Nothing beats a night than trying BDSM for your honeymoon. While it may not be sweet and romantic, it'll surely know how to get the night going. (Visit Escape Vanilla or another similar blog for a better idea of how to perform BDSM with your partner.)
BDSM is a sexual orientation that emphasizes dominance, control, and submission. It uses physical restraints to prevent the other person from moving and letting their partner do anything they want without putting them to a stop.
But before you purchase your toys and restraints, ensure that your partner is comfortable with it. BDSM might be too playful and intense, especially if you're used to having regular and gentle sex.
2. Go Skinny Dipping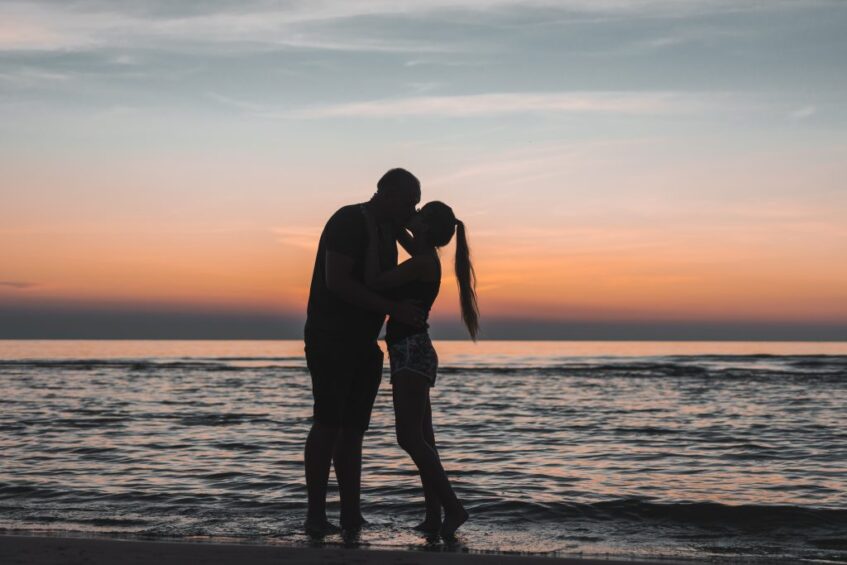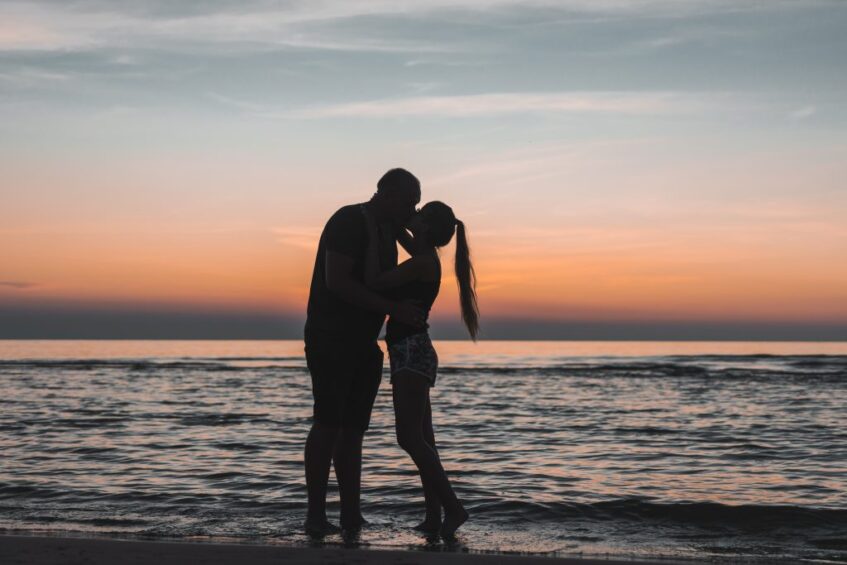 During your honeymoon, you might want to consider skinny dipping with your new spouse. Before you turn down this idea, imagine how much fun and excitement this will be, especially if it's something you know you'll never do in the future. Act as teenagers and unleash your adventurous side, where you're still too hot and steamy for each other and would love to do anything spontaneously. You can do this at night so no one can see what you're doing while allowing yourselves to be completely naked.
Imagine being naked with your partner out in the ocean, and you can do anything you'd like. That'll be a great memory to share with your spouse as you do something exciting and memorable. It'll also be a great way to make your honeymoon truly unforgettable.
3. Create A Steamy Bubble Bath
If you don't feel comfortable doing skinny dipping in public, then consider making a steamy private bubble bath just for you and your spouse. You can start a bubble bath with your favorite soap if your hotel room has a hot tub in the bathroom or balcony. You can even add a bath bomb for extra color and a moisturizing effect.
Of course, to make things more romantic, spread some rose petals that will scream romance. While this is more romantic than hot, being naked in the water with some privacy would surely lead to something steamy.
4. Suggest Role Play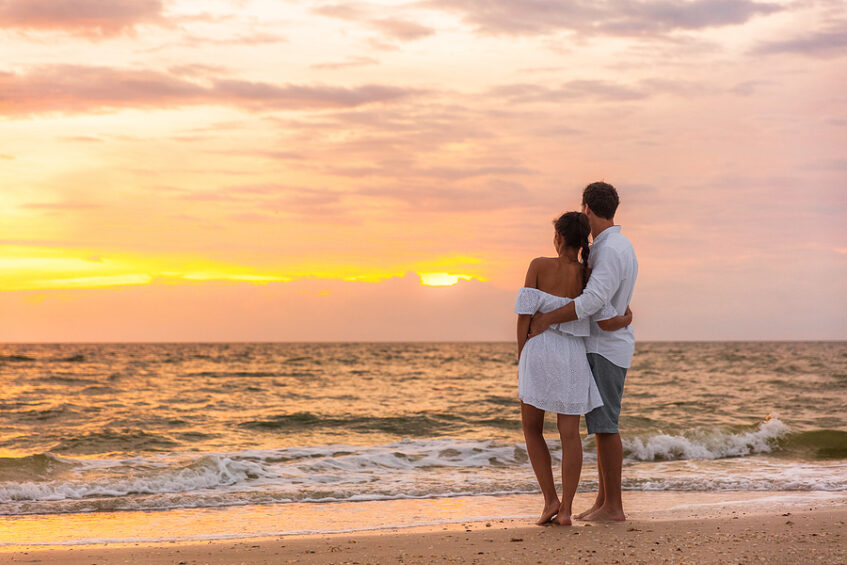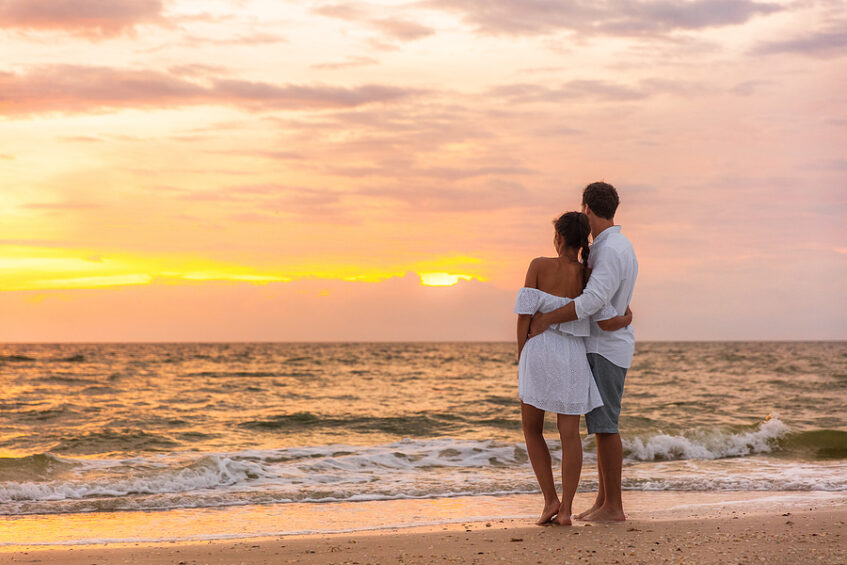 As a couple, you've probably done plenty of regular sex. While there's nothing wrong with sticking to what works for you, you might want to spice things up a little by living each other's fantasy. You can ask your partner if they have any deep desires that they'd like to experience. It could be from a favorite TV personality or a role-play. While it might not be something you're entirely comfortable with, your partner would definitely get turned on and become intense during your steamy night.
Your honeymoon would be the perfect time to be daring and fulfill each sexual desire. It's the season wherein you don't have to worry about anything else but rather keep each other's company. As you try to role-play sex, ensure you wear the right costumes to make the experience more realistic and fun.
5. Wear The Sexiest Outfit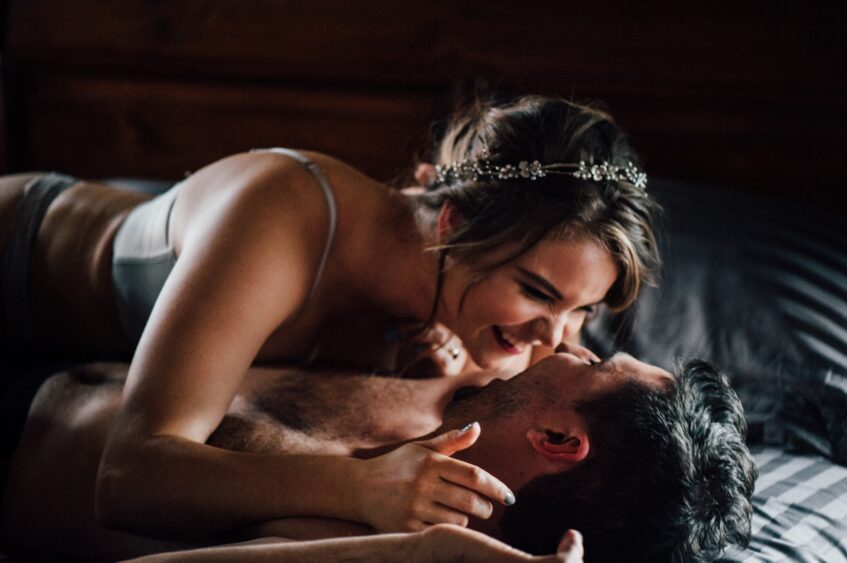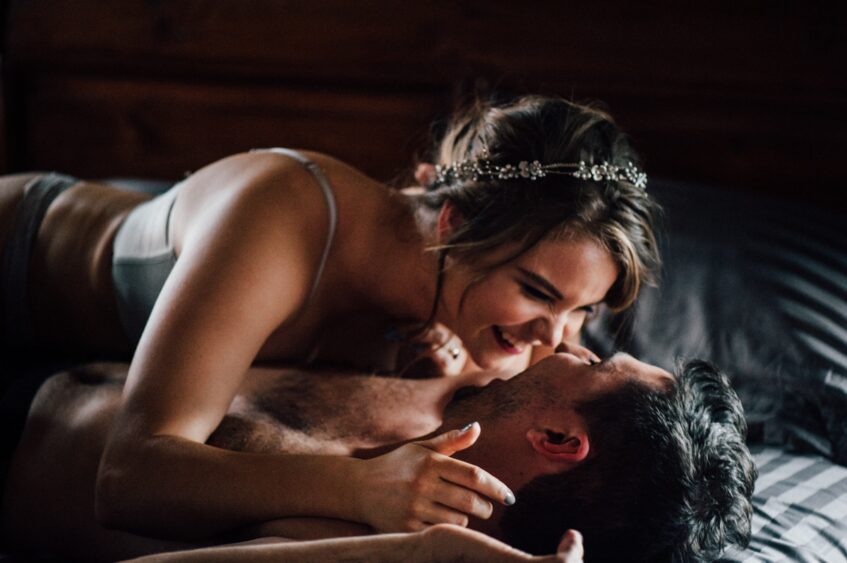 As for the lasses, you might want to try wearing the sexiest outfit you could find. Ideally, sexy lingerie should be enough to subtly cover your skin as you lay them with see-through lace. Depending on your preference, it'll be great if you could wear two-piece lingerie with a sexy bra and undies. You can play with various designs that conceal the most important parts of your chest while giving enough tease to make your spouse crave more.
During your honeymoon, you should wear a new set of lingerie that your spouse could enjoy seeing every night. You can play with various colors, such as white, black, and red, to achieve a steamy and sexy look. Wearing seductive outfits will instantly put everyone in a good mood, even if you don't strike a sexy pose.
6. Create A Sexy Photoshoot Session
As you wear your sexy lingerie, you might want to hold a photoshoot session with your husband wherein you use your hotel bedroom and create your sexy poses. While it might seem too simple and boring, you can guarantee to turn on your spouse as you pose sexily in front of the camera. It can help initiate steamy and hot sex as you show off your best body features and create a seductive look. You might not even finish your photoshoot as your spouse would like to get a taste of what you're wearing.
Aside from leading yourself to a steamy honeymoon night, your partner can keep the photos for themselves. They can look at it whenever they miss you and get into a hot mood.
7. Try Every Position Possible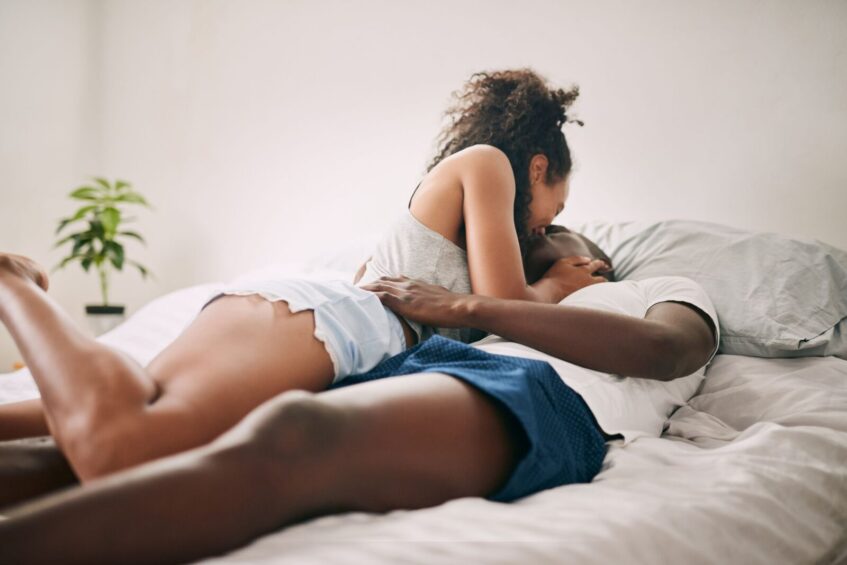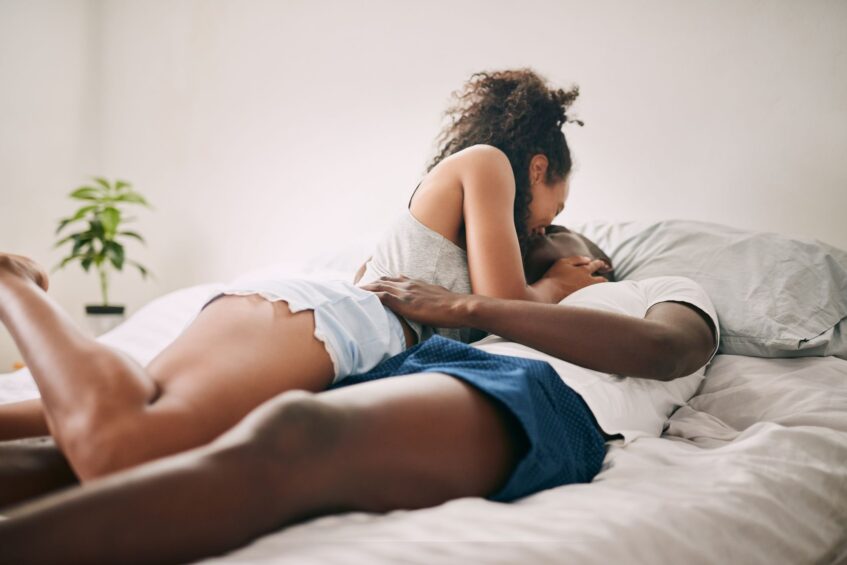 Of course, the best way to have a hot honeymoon night is to try every possible position. You can search online for positions you haven't tried yet and consider trying them with your spouse. You can even purchase some toys, such as a roulette wheel or dice, and let them decide which position to try next. You can also download some apps if you don't feel comfortable using actual items for your steamy night. It'll be a fun and exciting way to spice up your honeymoon.
Takeaway
As you and your spouse embark on your honeymoon, you should do everything possible to make it sexy and hot.
Luckily, there are numerous tips and tricks you could try to spice up your night. It'll be a memorable night for you and your spouse as you try various positions and wear the sexiest outfits. Moreover, you can do this during your anniversaries as a part of your tradition.