1. Cleaning
If your wedding was celebrated or started at home, chances are it's a total mess. Lots of gifts, dirty dishes and scattered things. Of course, you want to start family life in a clean house, and you don't really want to start cleaning right away after a noisy feast.
There is a right solution, it is better to order a cleaning service in advance, which will not disturb you and will qualitatively clean the house. Professionals of their craft will remove any dirt, even the most complex – for example, spilled wine on the carpet. Carpet cleaning professionals will get the job done in no time – https://www.livecleantoday.com/services/carpet-cleaning-spokane.
2. Thank Your Guests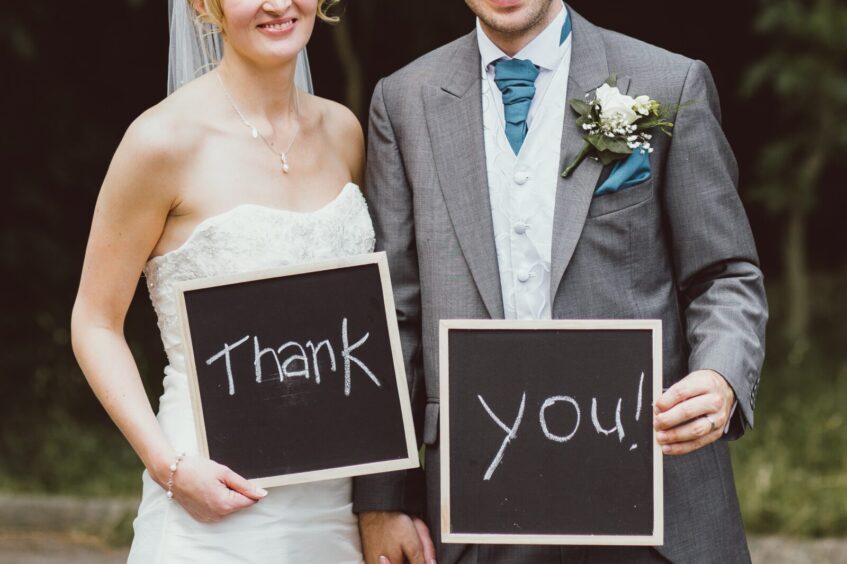 Send your guests thank-you cards. It can be something original (like a photo from your wedding with a caption on the back) or a classic form that you fill out together. What's more, it can be your first thing together and a handy excuse to let everyone know your new address if you changed it after the wedding. This is a very nice nuance, as every guest will feel important at your celebration.
3. Refunds of rented items
If you've rented a dress or wedding accessories, now is the time to return it all (unless the contract says to do it right after the wedding). It's also possible that some items didn't fit you or were in great condition and you might want to sell them. After you come back from your wedding trip, it's a good idea to do this.
4. Deposit your wedding dress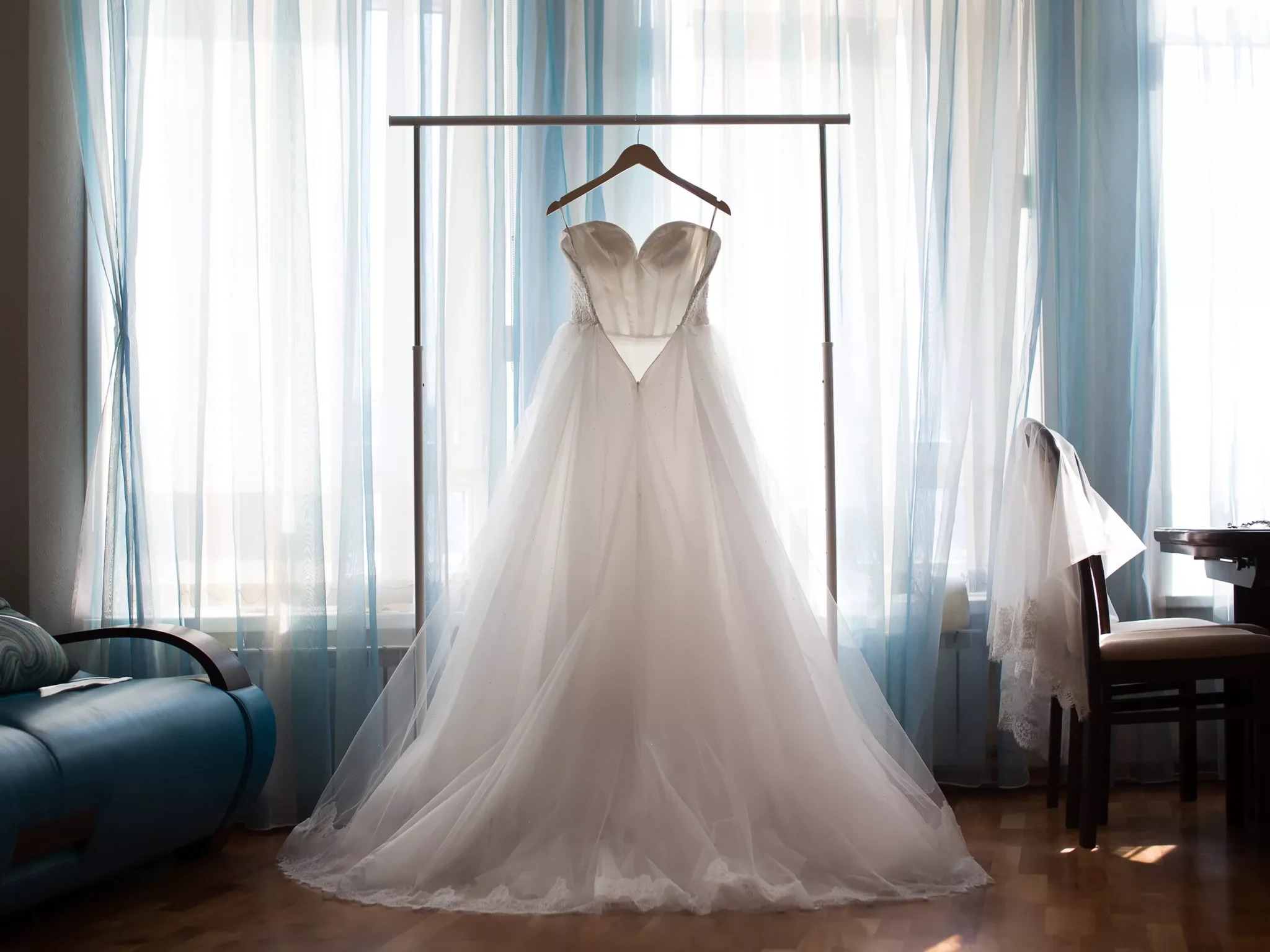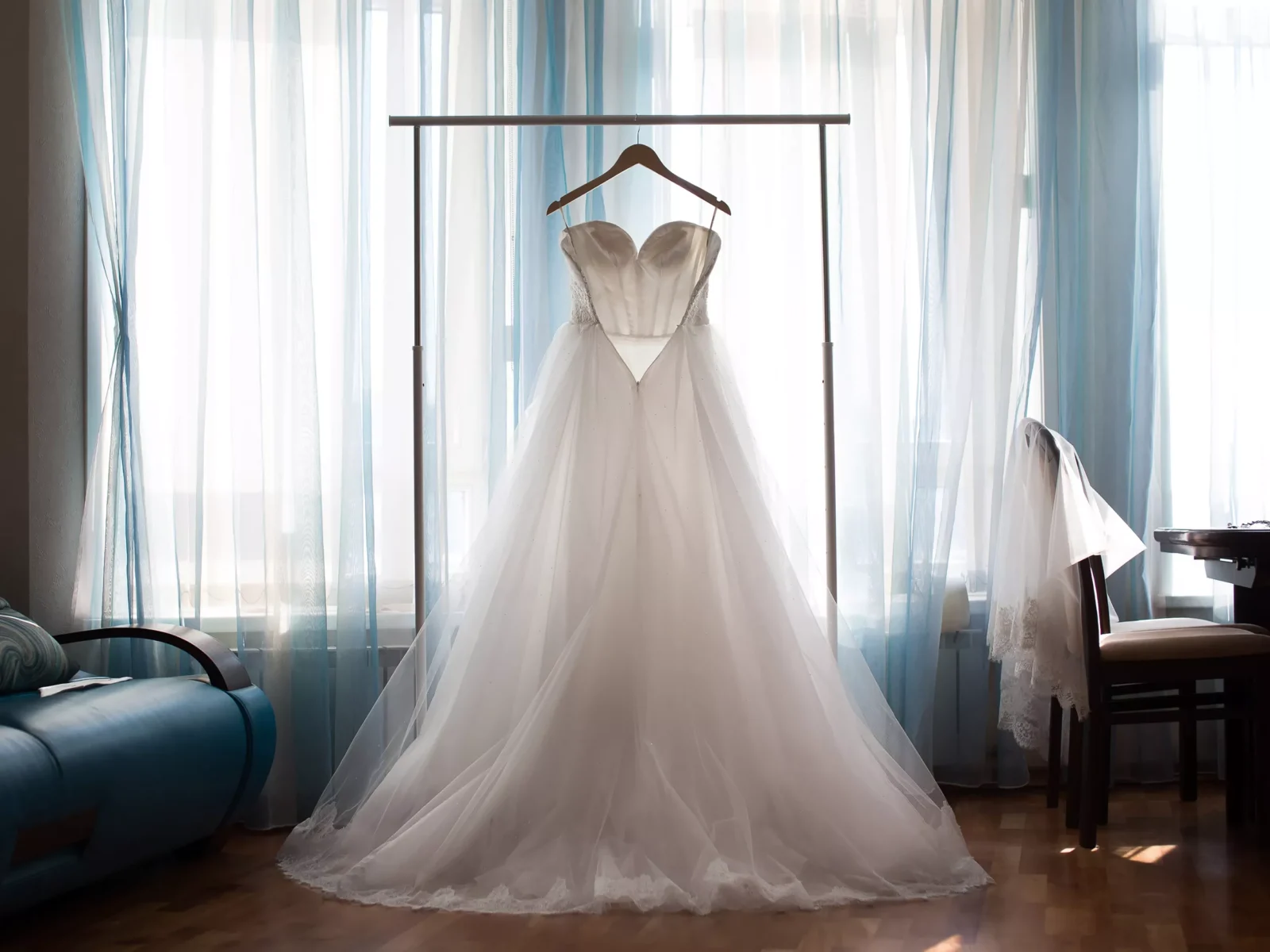 If you decide to keep your wedding dress, take it to the dry cleaner immediately after you arrive. Pack the clean dress in linen or cotton fabric, folding it beforehand and avoiding folds (put tissue paper between each fold). Put it all in a cardboard box and put it in a room with a certain air temperature. For better preservation the dress should be aired at least once a year.
5. Do your first shopping together
When the hassle of swapping things is over, it's time to go shopping for the first time. You probably already need a queen size bed or you've been wanting to stock up on some glasses for family gatherings for a while now? Now is the perfect time to spend the rest of your money on gifts and vacations. And at the end of your shopping spree, be sure to stop by a cozy café and once again enjoy the fact that you are now husband and wife!
6. Plan a Family Budget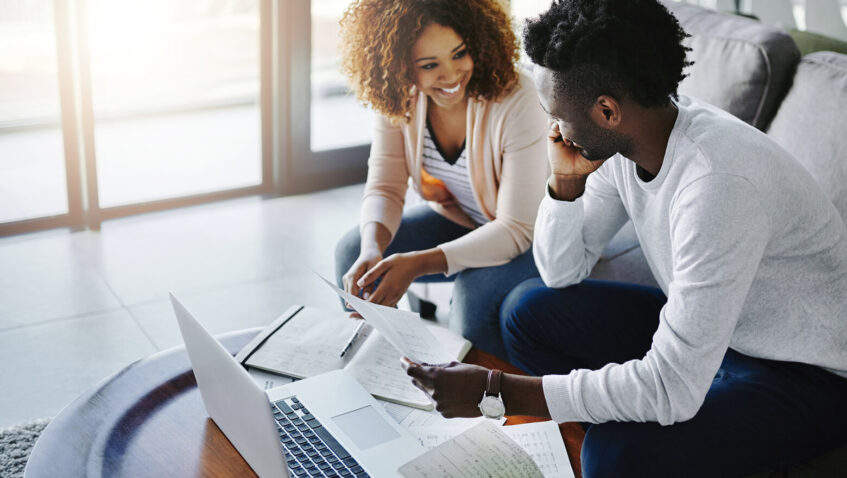 Have you thought about how your joint financial streams will be allocated in the overall family budget? If not, now is the time to do so. For example, how will you pay off one spouse's loans? And how much money do you plan to allocate for travel, meals and savings? You may want to draw up a prenuptial agreement to avoid disagreements in the future (you can do this even after you are married).
7. Leave a review
While your wedding memories are still fresh, take the time to evaluate the work of everyone who had a hand in organizing your celebration. Preferably, the reviews should be truthful – this will help those who are just preparing for the main day of their lives. But you can only do with those contractors, whose work you liked – a positive review will help them in their future work. And just to get a good review of the work done is nice for everyone!
8. Afterparty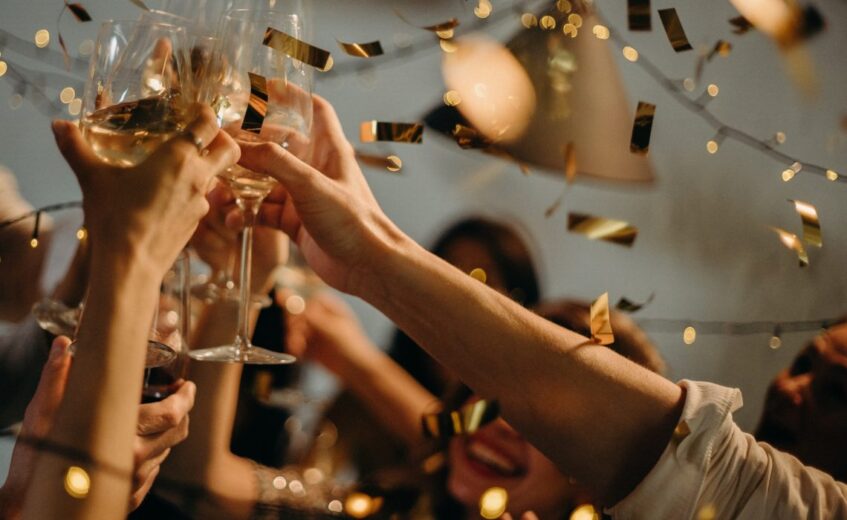 Where should you host the party?
You can choose a nearby bar or nightclub, a lounge restaurant, or just stay at the main venue but move to another location specifically designated for the Afterparty. Just make sure in advance that the main venue allows noise after 11 p.m. And take care of transferring guests if the chosen venue is not within walking distance.
Who should I invite?
The Afterparty, of course, invites everyone who was at the main part of the celebration. But you need to understand that this format is more for young people, so families with children, moms/dads, and grandparents are likely to decline an invitation. Afterparties are more likely to bring together your closest friends, and you will be able to spend time in a more private setting and talk with those you have not been able to cross paths with at the main event.
Since the Afterparty is an informal event, you don't need to send out a separate invitation letter. Just spread the word at the bachelorette and bachelor party. Or leave it a secret – let it be a nice surprise for all the guests!
Do we need decorations?
Some couples decorate the Afterparty area in the style of the entire wedding, while many prefer to create something completely different. For a summer wedding, a pool, tropical cocktails and technical music are perfect. Leaving in a couple of days for a wedding trip to Bora Bora? Give your guests the atmosphere of this fabulous island, let everything be decorated in the style of this paradise.
Set up a martini bar, hookah lounge or cigar lounge. If after the main celebration you decide to hang out in a bar/nightclub, you do not need the décor at all. The main thing to remember is that this is the improvisational part of the wedding, everything should be easy and a true pleasure!
What to treat with?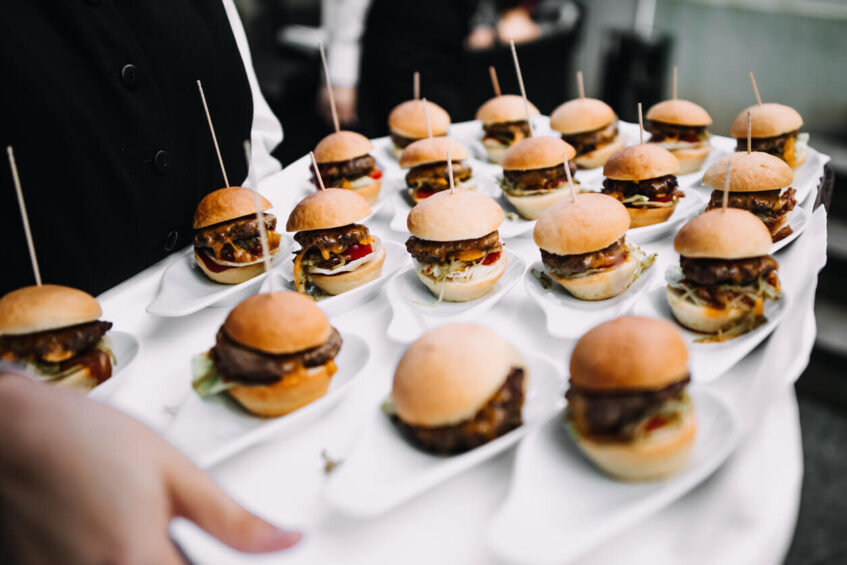 Your guests may get hungry, so it's important to set up a snack bar: sandwiches and mini burgers, buns and cheese sticks, canapés and mini desserts – something very simple and quick. By about 2-3 a.m. (or closer to morning!), offer mini-dishes suitable for breakfast: cheesecakes, pancakes with cottage cheese, a bacon omelet, or a salmon croissant.
After a long dance, your guests are sure to appreciate this menu. As for drinks, it can be author's cocktails from a professional mixologist, wine or champagne for women, whiskey or rum for men. Just consider the preferences of your guests!
What to wear?
Wear something you feel comfortable in. Take off the long wedding dress and replace it with a lighter sundress or even jeans. Your day, your rules! Dress in the same style as your loved one, or have "Just married" t-shirts ready in advance. If the Afterparty is not a spontaneous but a pre-planned event, be sure to warn your guests to bring casual clothes, too.
If you want, you can forego the formal part and decorate your wedding entirely in the Afterparty style, if that's the format you prefer. In our opinion, there are traditional elements that are worth keeping anyway to give your celebration a twist. Don't deny yourself the pleasure of preparing your wedding dance and saying your vows at the altar. These are moments that you will remember with a warm smile on your face and trepidation in your heart long after the wedding.