The wedding is the most important day for every couple. It is the day where they officially commit to spending their lives together, and they declare their love towards each other. There are so many things that go into planning on this big day, and it is said that everything is in the details. We do worry about the big things like the venue, the dress, and the food, but there are some items that combine the whole thing and perfectly represent the bride and groom's style.
Graphic design plays a huge role in pretty much every part of our lives, and when it comes to the big day, it has a big role in many things, including invitations. If you are planning your wedding, and if you want to know some of the biggest trends, you've come to the right place. Here, we are going to tell you more about some of the graphic design trends that will make your big day perfect. Continue reading if you want to learn what you should watch out for 2023, and who knows, maybe this will inspire you to create an even bigger and better theme for this special occasion.
1. Minimalistic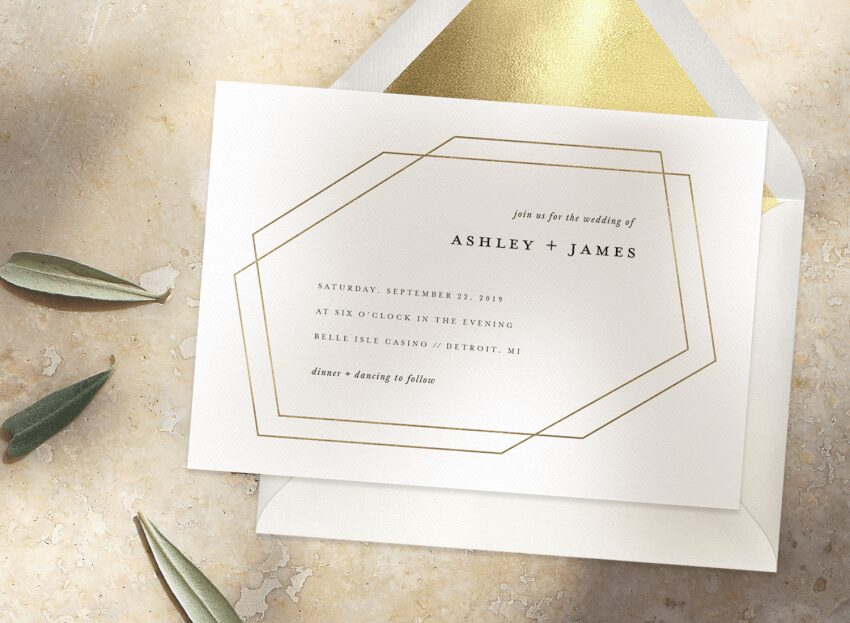 Minimalistic styles have been and always will stay trendy. There is no need to go over the top with anything, and sometimes less is more. So, this is the same when it comes to your invitation. You can choose to go with some cute fonts and combine them with basic tones. Know that you don't have to stick to black and white, and you are free to add some color to your invitation.
A clean look is said to be the perfect way to represent elegance and style, so it is up to you if you want to go with something small to represent the biggest day.
2. Pop of color
Now let's go to the exact opposite. We know that less is more, but that does not mean that you cannot combine all the different colors, shapes, and fonts. If you want to show off your fun side, and if you want to create a unique card, then this should be your option.
Know that you can stick to just a few colors, or implement as many of them as you want. There are no rules here, and it is all up to you. However, to make sure that you don't go overboard, you should collaborate with the right service to create your invitations.
3. Watercolor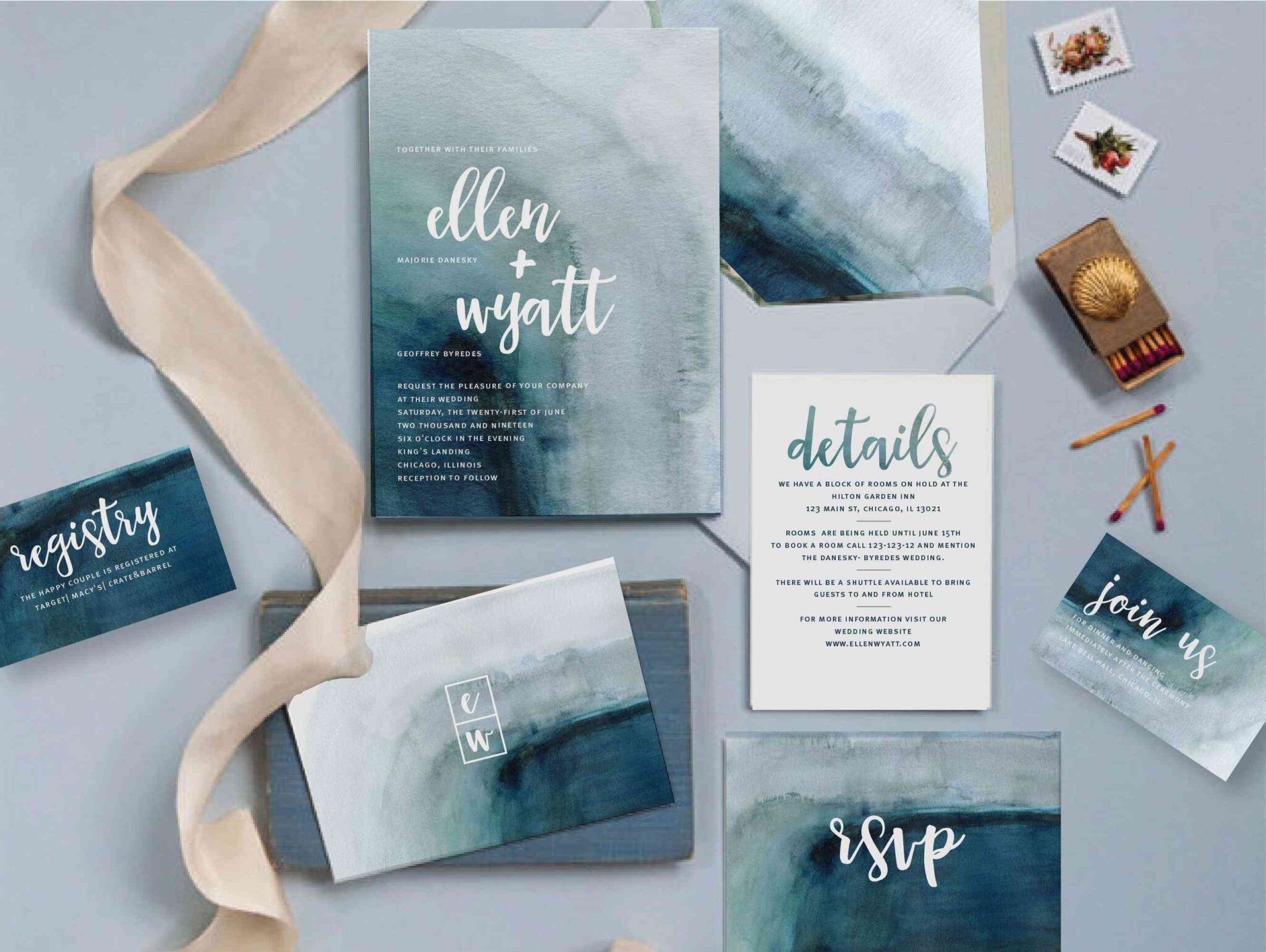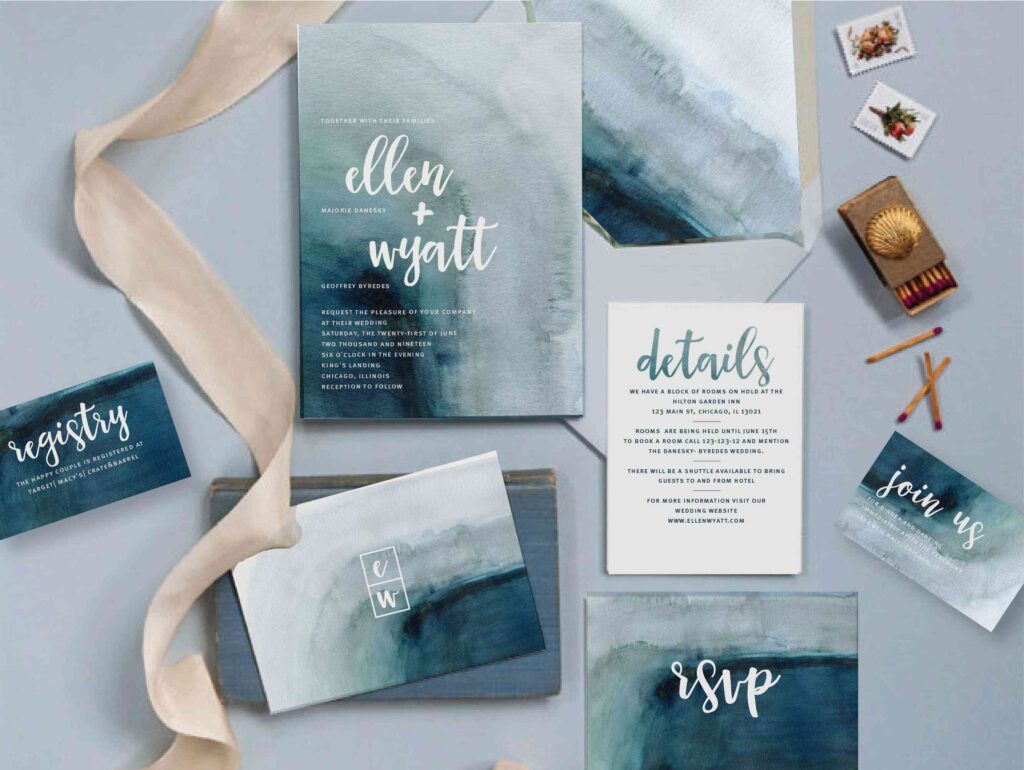 The next trend on this list is the most romantic one, and it is also the softest and the gentlest. It is a beautiful way to create your cards, and you can make things look beautiful and innocent.
Know that watercolor does not mean boring, and you can easily put your own twist into this. You can even combine things with some beautiful flowers, and show off your love through the card.
Remember that once again, the right fonts are crucial, and if you check this great overview of the graphic design process, you will see the right graphic designer, can easily create a masterpiece.
4. Big letters
Another big graphic design wedding trend is big letters, and they can be larger than life. You can easily play around with fonts, and you can actually combine them with pretty much everything else on this list. Even in the minimalistic invitations, you can add large letters and you will captivate the attention of your guests. You can easily accentuate some things while keeping the rest in the background.
5. Artwork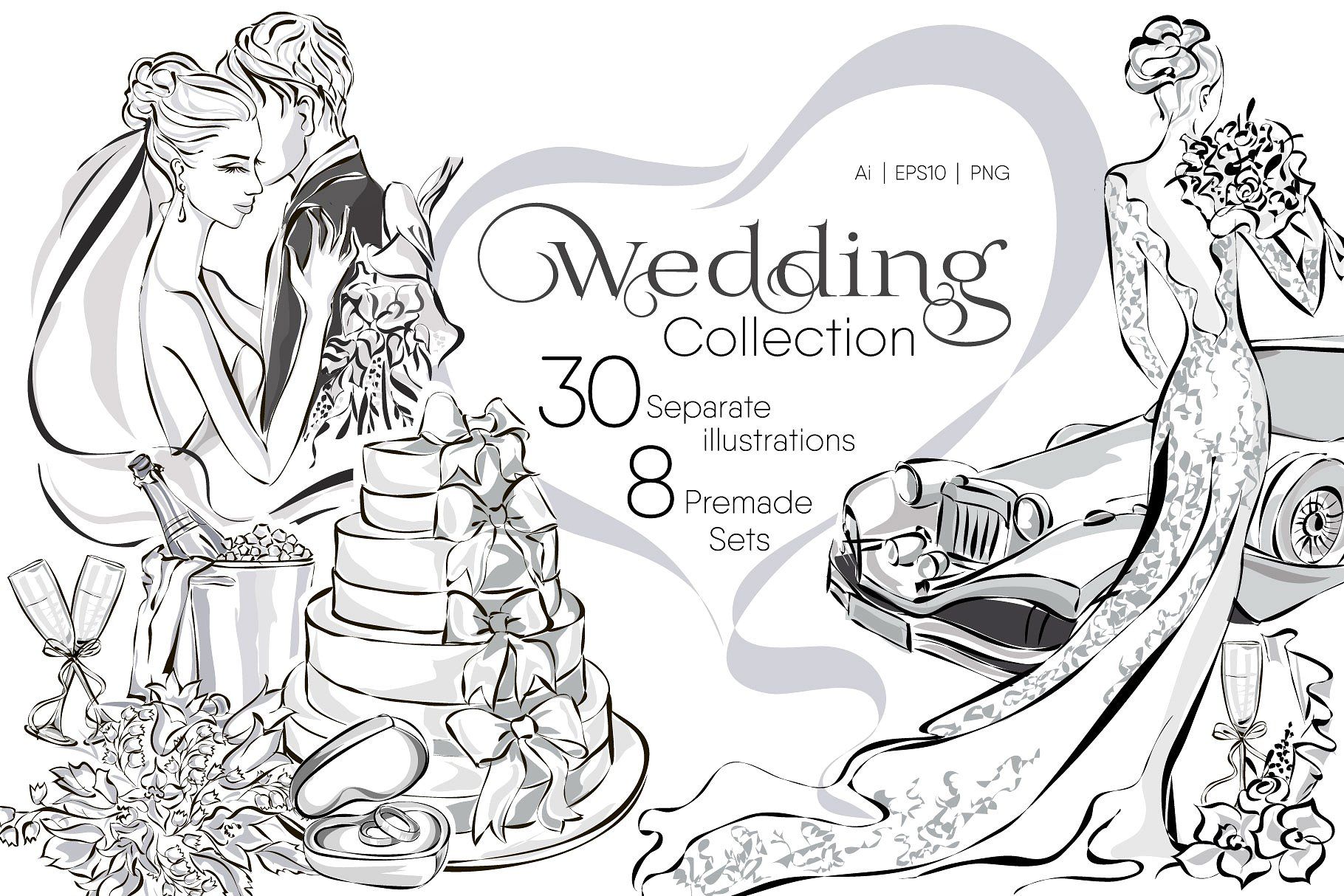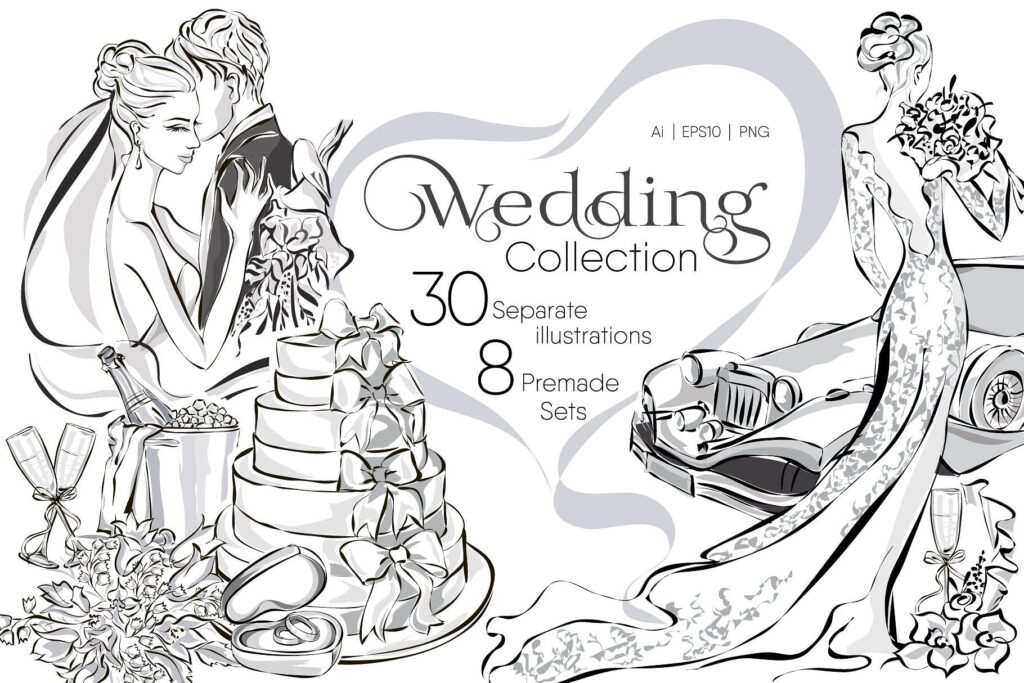 If you want to go completely unique, and if you want to express your artistic side, then this graphic design is the right way to go. Combine some interesting fonts along with your favorite artwork, and know that you can go as big or as small as you want.
Personalize your invitations, and know that you don't have to stick just to this. You can create banners, and you can even create special menus with this theme.
6. Geometric
Do you want to play around with shapes, sizes, and forms? If the answer is yes, then we have some amazing news for you! This wedding graphic design trend is in this year, and you can utilize it for your big day. Know that the whole theme of your wedding can be based on this, and you can easily portray it in the cake, the dress, and even the venue. When it comes to the invitations, be as creative as you want, and put all your favorite colors to tell your story.
7. Monochrome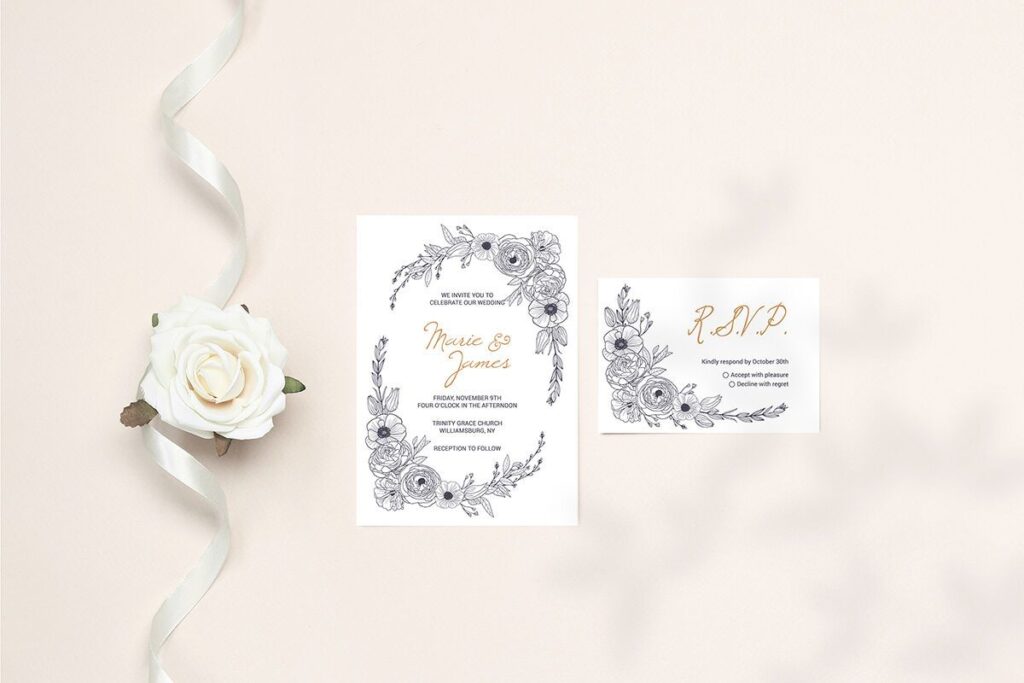 Probably the biggest trend in overall fashion, the monochrome graphic design trend is another thing you should follow if you want to stay true to 2023.
This style gives chic and cool vibes to everything that you implement it in, starting from your menus, up to the invitations. Know that you can represent your style, and create exciting pieces that your guests will remember forever.
8. Calligraphy
Now let's talk about something that will never go out of style – calligraphy. This way of writing the letters is a classic, and it can be implemented no matter what your theme is. You can show off your romantic side, and the graphic design can be used to even make a statement.
There are so many different types of calligraphy styles, and it is up to you to choose the one that represents you and your partner the best. Show off your emotions and timeless elegance.
These are some of the trends connected to graphic design for the most important day of your life. Know that you can utilize them in creating not only the invitations, but also the menu, banners, and pretty much everything else that comes on paper.
Be creative, be unique, and don't forget to tell your story. Your guests will love them as much as you do, and you will add the perfect final touch to the biggest day in your lives! Don't forget to collaborate with a good service, so that you can have the final word on everything that happens.