Weddings are no exception to the fact that this year has given us a lot to look forward to. Are you one of those bridesmaids who can't wait to dress up in the latest trends and make a statement with her own personal style? If you answered yes, then get ready to discover some new trends and designs that are set to take over this wedding season.
Weddings are unique occasions, and getting ready for them is a chore. So, let's get started on how to rock this wedding season by incorporating some of the newest trends in town. So, in this post, we'll go over what's new and how you, as a bridesmaid, will implement it.
Newest Bridesmaid's Dressing Designs to Follow this Season
1. Sequins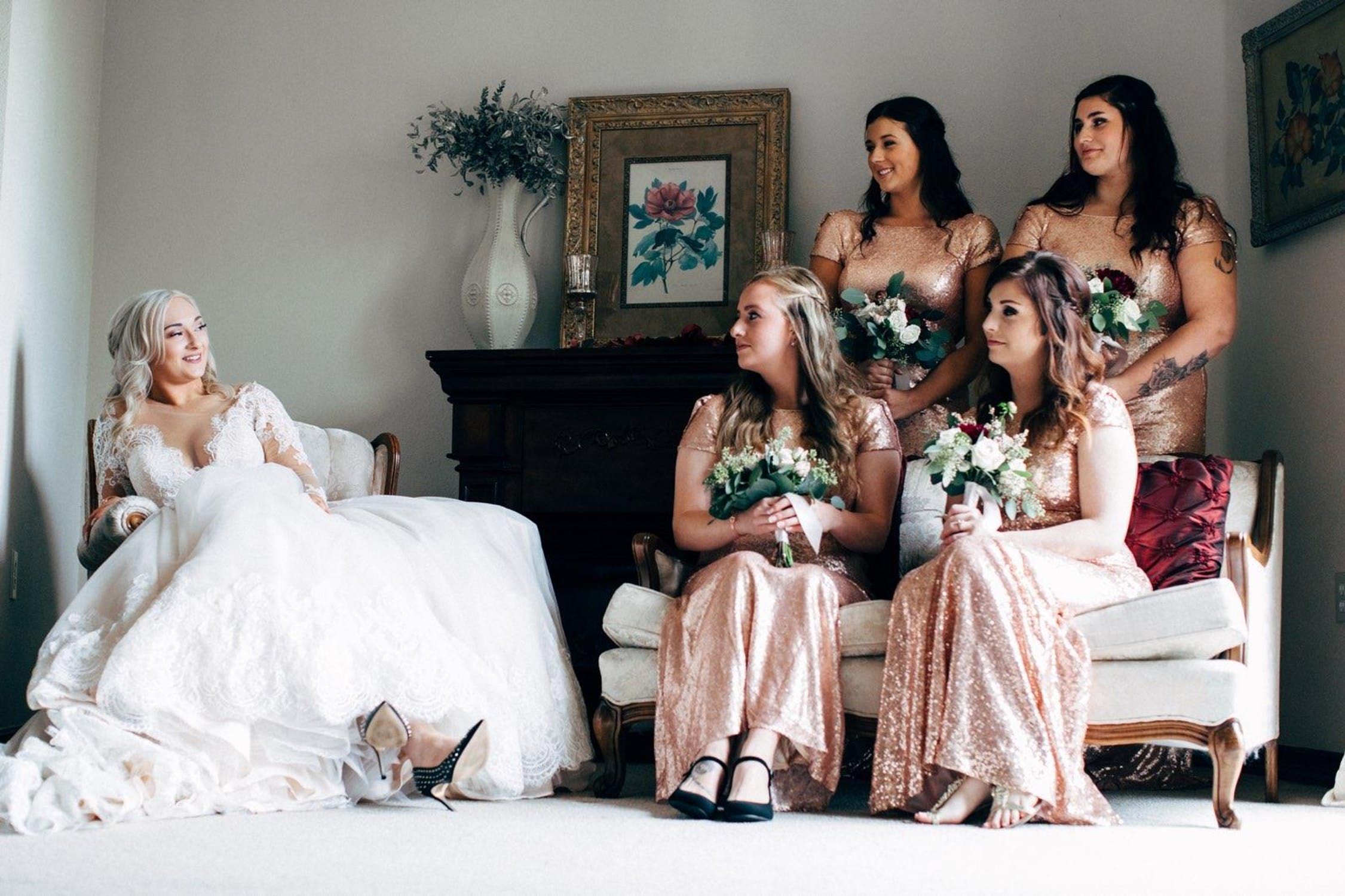 This style has made a comeback in the fashion world, and weddings are the perfect occasion to dress up in full party gear. Well, sequins have ruled the summers and are set to rule the winters as well.
This sequin style works well in a variety of dresses, including floor-length gowns, short knee-length gowns, and other outfits such as co-ord crop tops, trouser sets, skirts, and jumpsuits.
Bridesmaids should consider adopting this trend because it will give them a wholly unique and comfy alternative to wear in style this season. This design's one-of-a-kind brilliance is worth including in the wedding closet.
2. Satin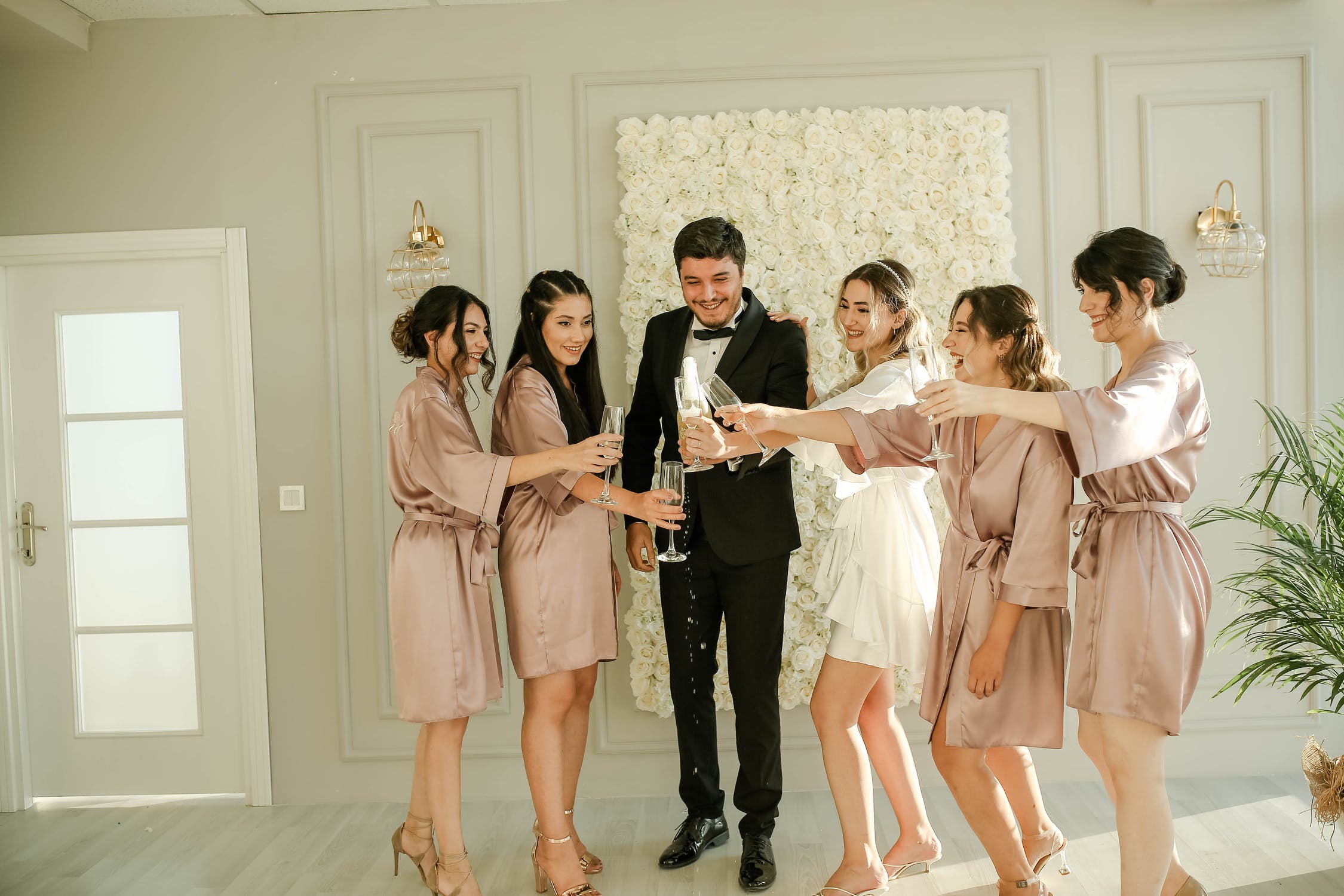 This royal design trend is all about giving bridesmaids' fashion a dash of sass and extraordinary elegance. As bridesmaids, you must all be one-of-a-kind, and your own style should speak for itself.
Satin is a regal fabric design, and its elegance is an excellent method to flaunt your attractiveness. So, if you've been debating which ensembles and designs to wear this season, satins are unquestionably the answer.
Nothing beats the concept of satin in dresses, and this fantastic fabric will look amazing in every form of dress, including gowns, short dresses, and other styles.
3. Chiffon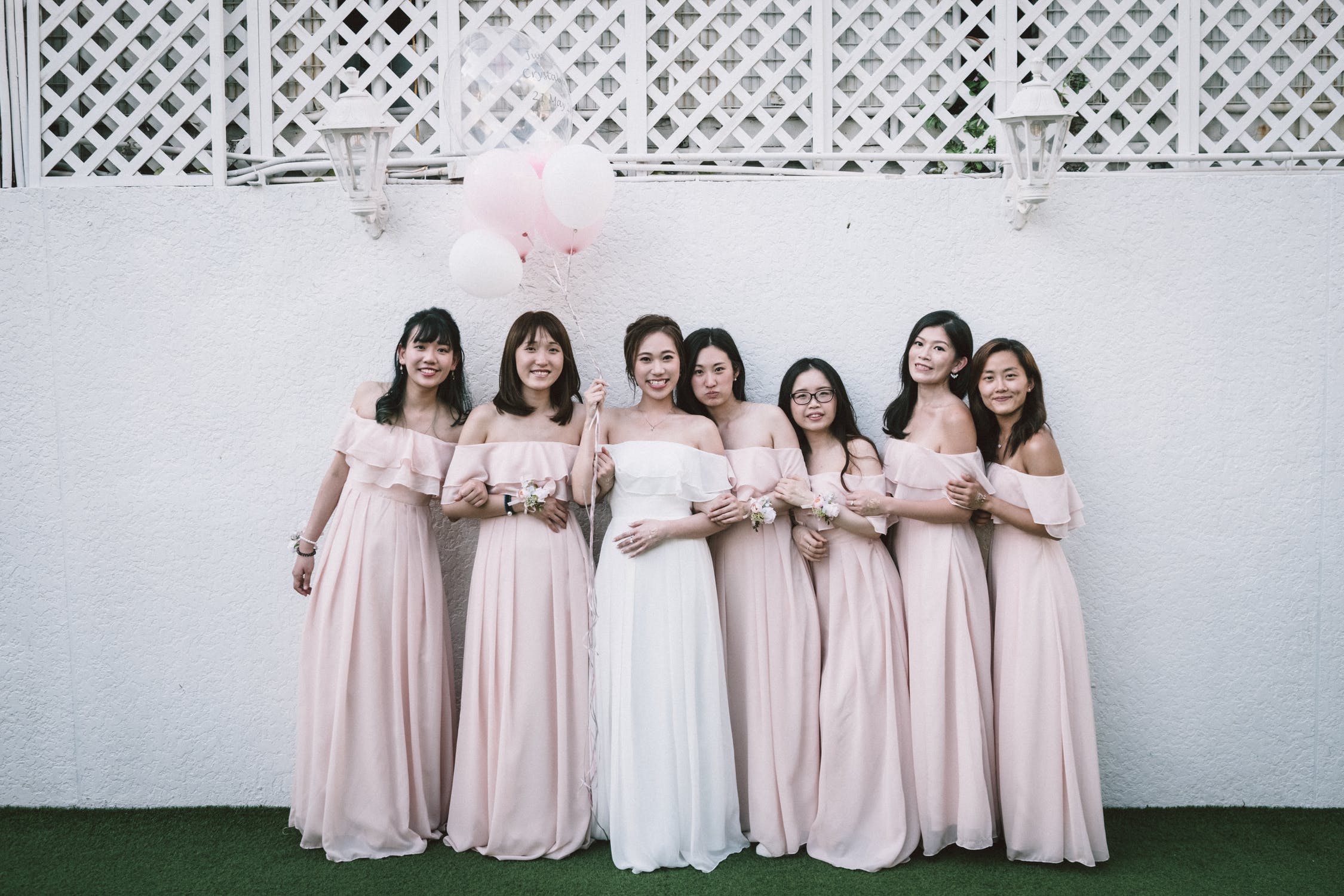 If you're looking for a summer-friendly way to create a style statement and want to get your hands on a light and elegant wedding bridesmaid's gown, chiffon will provide you with absolute coolness and beauty.
The days of overdressing are long gone; now, you may effortlessly dress yourself in the most comfortable options, regardless of how light they are. Chiffon has lately made an appearance in the wedding wear trend, and it may be worn gracefully at weddings.
So, whether you choose solid colors or floral pastels, the chiffon trend will not let you down when it comes to showcasing your style and beauty. So, please make the most of this trend by wearing it in the best way possible.
4. Lace
When it comes to this trend that has raised the bar, we can state that it has incredible grace and finish, and it will be a must-have this season.
When you're looking for stylish and gorgeous options as a bridesmaid, lace will come to your rescue, providing you with the finest of the style and comfort that you want from a bridesmaid's dress.
So, no matter what style of dress you want to wear, whether it's a gown, a skirt, or any other short dress, the lace trend will never allow you to fall behind in terms of fashion and elegance. So, as a bridesmaid, rock this wedding season by dressing up in lace.
5. Tulle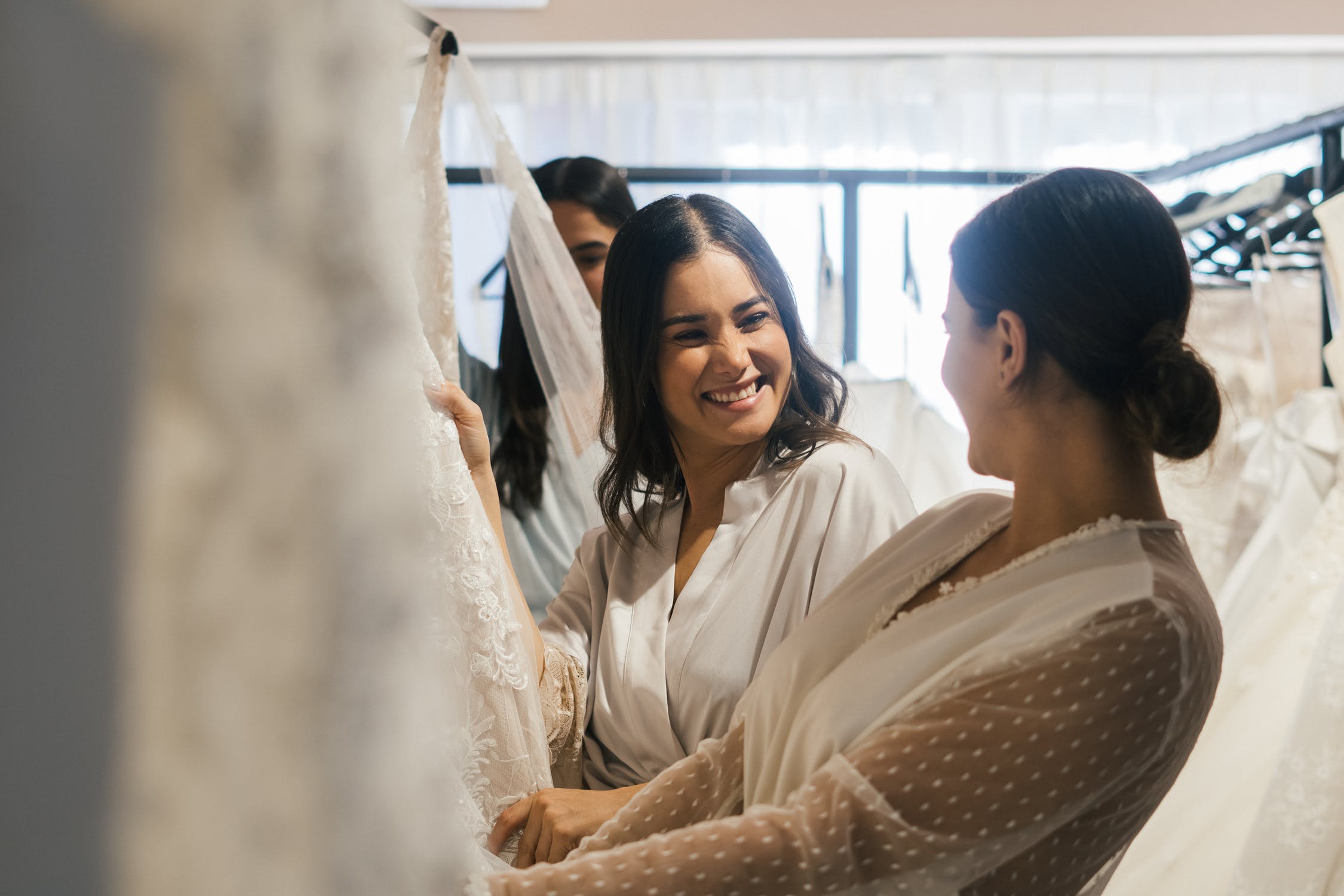 Tulle is another design element that distinguishes wedding gowns from one another. This fashionable style is ideal for fluffy materials and designs that every woman loves to wear.
If you're one of those bridesmaids who wants to look like a princess at your special someone's wedding, this trend will take care of everything.
This style will completely nail the perfect wedding look, from elegance to beauty, and you will be finished entirely and dressed up with this trend. All you need to do now is touch up your makeup and accessorize, and this dress will be stunning. So, flaunt your feminine beauty with this lovely dress trend and let your personal style do the talking.
Accessorizing the Right Way with These Trends
Carrying these trends in complete style is one thing, but completing the look is another. This can be achieved by selecting the appropriate jewelry and accessories to make your outfit stand out. So, let's shine a light on some accessories that will go well with the aforementioned dress trend:
1. Belts
No one would have predicted that belts would become fashionable, even with wedding gowns. On the other hand, belts have recently made their way into the domains of wedding gowns, and you may accent your attire with a belt for a perfect fit.
So, if you want to carry your bridesmaid's outfit and style and stand out in terms of being creative and attractive, a belt will do it all for you.
The pearled embroidered belts are all you need to make your ensemble stand out, and they will offer an extra touch of elegance to any gown you choose to wear. This belt looks great with the tulle trend, and all you need to do is finish the look with neck chains and hoop earrings.
2. Bag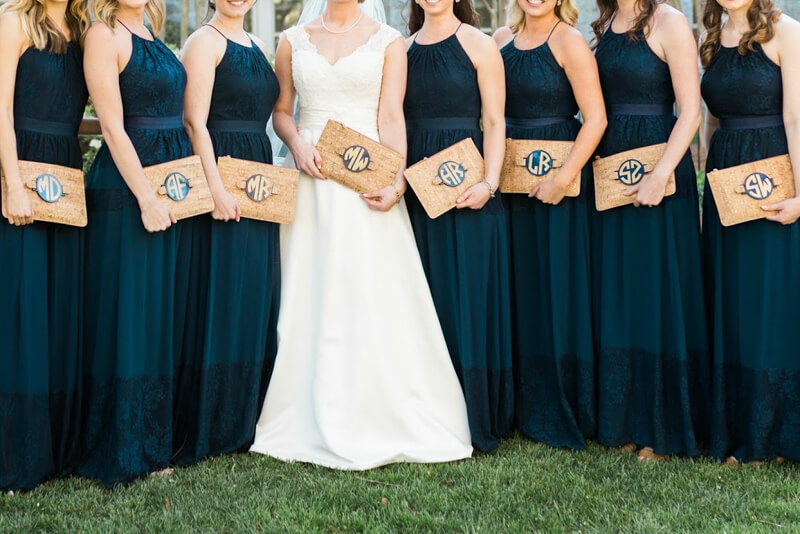 Customized bridesmaids' bags with the word bridesmaids inscribed on them are another fantastic accessory to go on with this trend. So, if you want to accessorize your outfits correctly, the bag is a must-have.
This wedding season, think outside the box by accessorizing your bridesmaids' outfits correctly. These bags will look great with your clothing and will draw attention to your relationship with the bride.
The wedding season is coming to deliver a wealth of trendy selections and designs, and you can be all about flashing your beauty this time with the elegance of the latest trends with cicinia.com.
All you have to do is select the proper accessories and dress trends that best suit your style and preferences. This wedding season, make a statement and show off your beauty to the fullest. So, if you're a bridesmaid, get ready to rock the season.