Preparing for your wedding is, undoubtedly, an exciting experience. However, selecting wedding decorations and making your venue look personal and attractive may appear to be a bit overwhelming. Fortunately, with a few creative ideas and useful advice, you will find out that picking the best look for your wedding ceremony and reception is actually easier than you think. Here is some useful information to help you individualize your day and make your vision of the perfect wedding come to life.
9 tips for decorating your wedding reception
1. Carry out research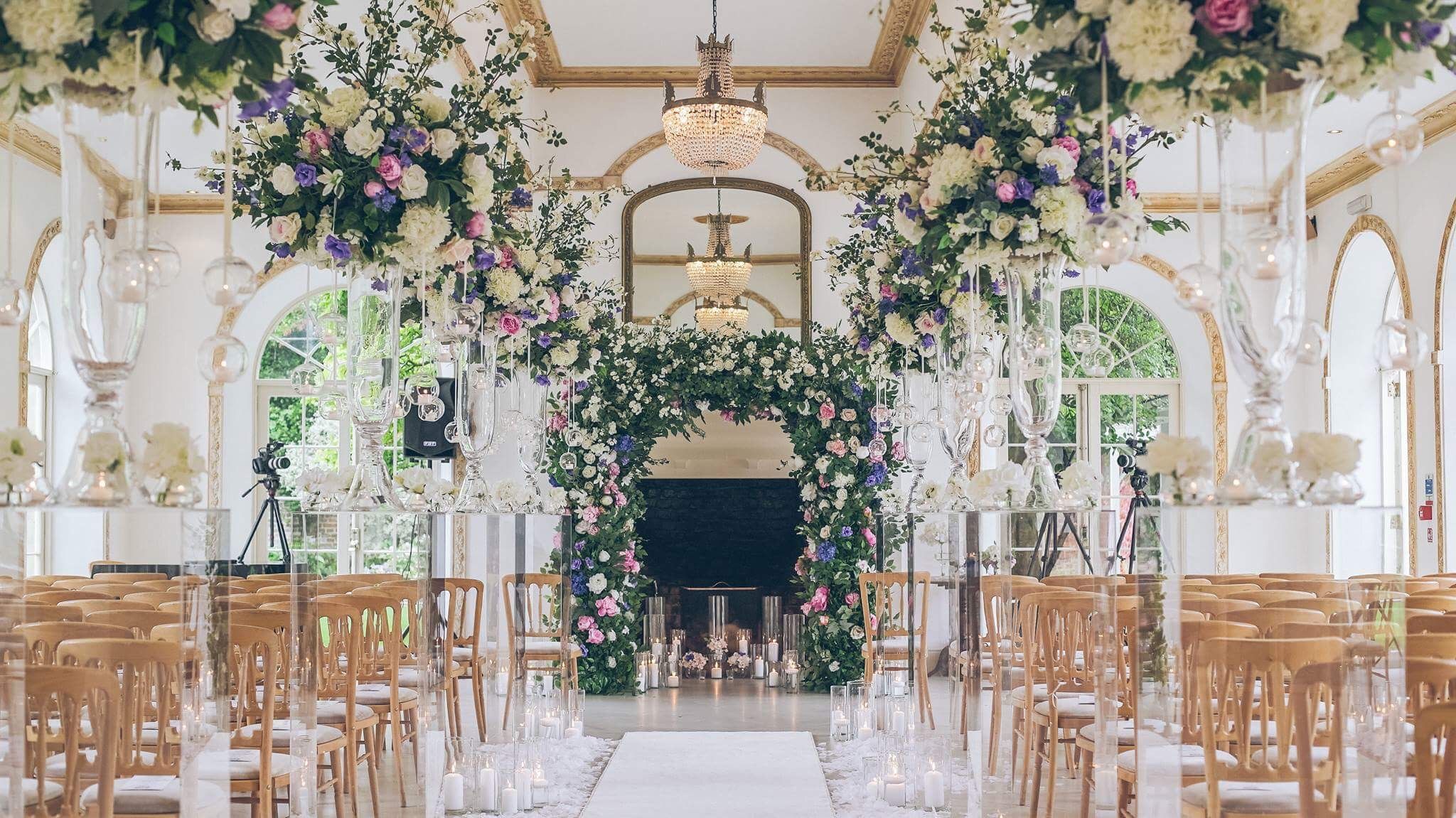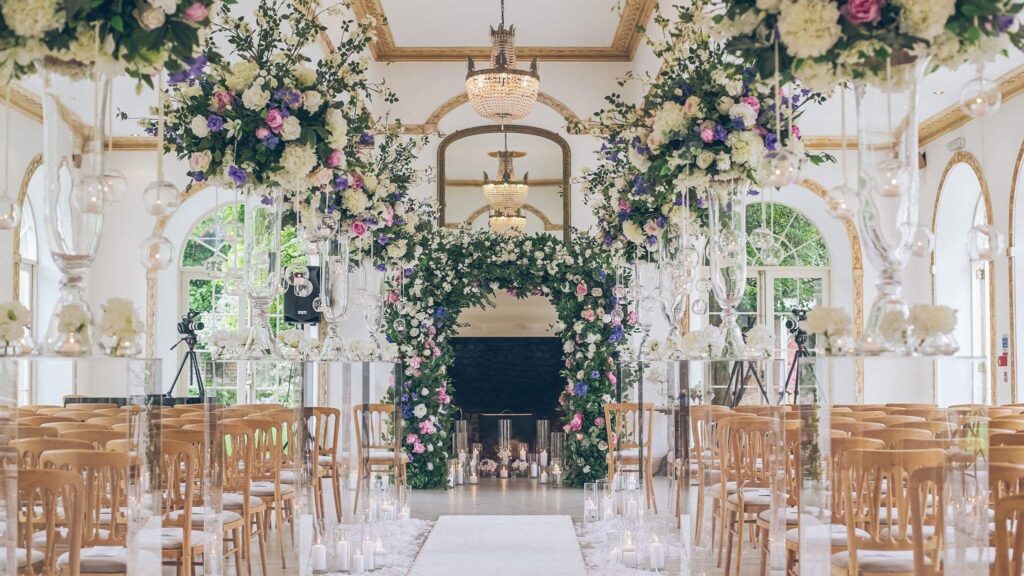 Never hurry when purchasing things you think you need for decorating your wedding venue. It is probably tempting, but jumping in buying items with both feet may lead to accumulating unnecessary possessions that may never come in handy. To avoid cluttering, do your research in advance and think of the feel and look that you are hoping to achieve. Find some wedding pictures for inspiration on the Internet and make a board or scrapbook of your ideas.
By doing thorough research, you might come across trendy reception ideas that you have never heard of before but could be the perfect fit for your wedding. Don't be afraid to try something new and unique to make your special day even more memorable.
Some trendy reception decor ideas that are becoming popular in recent times include using natural elements like greenery and foliage to create a rustic or bohemian feel, incorporating bold colors or metallic accents to add some glamour and sophistication, or using lighting to create a magical and enchanting ambiance. Additionally, air dancers or inflatable arches can add a fun and playful touch to your wedding reception, making it a memorable experience for both you and your guests.
Air dancers are inflatable tubes that come in various sizes and shapes and can be used to create an exciting and vibrant atmosphere at your wedding reception. Inflatable air dancers are often used as outdoor decorations or to draw attention to a particular area of the venue, such as the dance floor or photo booth, or at the entrance to welcome guests.
Some benefits of using air dancers include their versatility, as they can be customized to fit any wedding theme or color scheme, their ability to attract attention and create a festive atmosphere, and their cost-effectiveness compared to other types of wedding decorations.
2. Signs & information
People need to know where to go, so put a few special signs and leave some useful information at the entrance of your wedding reception. This may include a timeline wedding program with all the events of your big day, table seating plans, a signature booklet where people can leave their messages, a photo zone, etc. Your guests will definitely feel welcomed if you help them navigate your wedding. Feel free to add a personal touch and personalize the signs according to the theme of your wedding.
3. Color scheme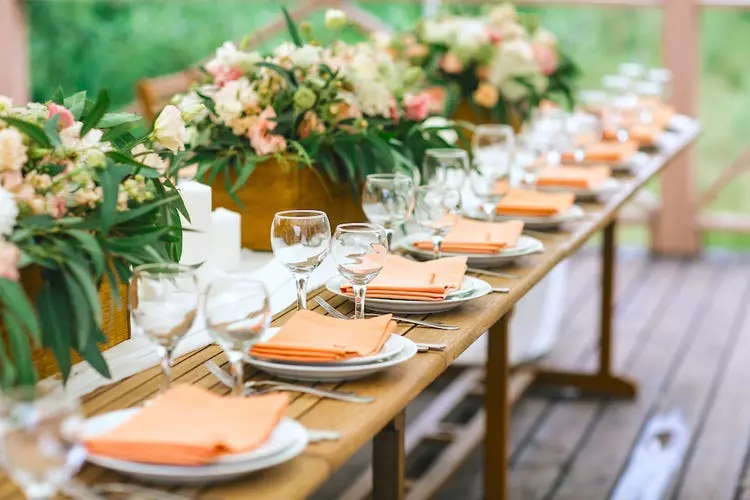 You need to work out the color scheme of your wedding to successfully incorporate the chosen hues into your styling, from table linen to flowers. Do not limit yourself by just one or two colors. Use an accent color to lift your scheme and add coordinating colors or several shades of your main colors instead. This way, you will make the overall look of your wedding reception a lot deeper and richer and thus create an unforgettable atmosphere.
4. Lighting
The perfect look of your venue depends on many little features that are sometimes difficult to picture together. One of these features is lighting, as it may considerably transform the whole atmosphere of your wedding ceremony. You can set various moods in the place by adding color to it through lights. Use warm amber hues during dinner to make skin tones look great and the venue look romantic. Opt for blues, purples, reds, and pinks to create a party mood in the evening when the dancing kicks in. Highlight floral displays and other main features of the space by placing up-lighters. A good idea is to have different lighting in different rooms to distinguish and separate the spaces. Browse a few images of wedding decorations or visit specialized stores to come up with more lighting ideas.
5. Reuse decoration items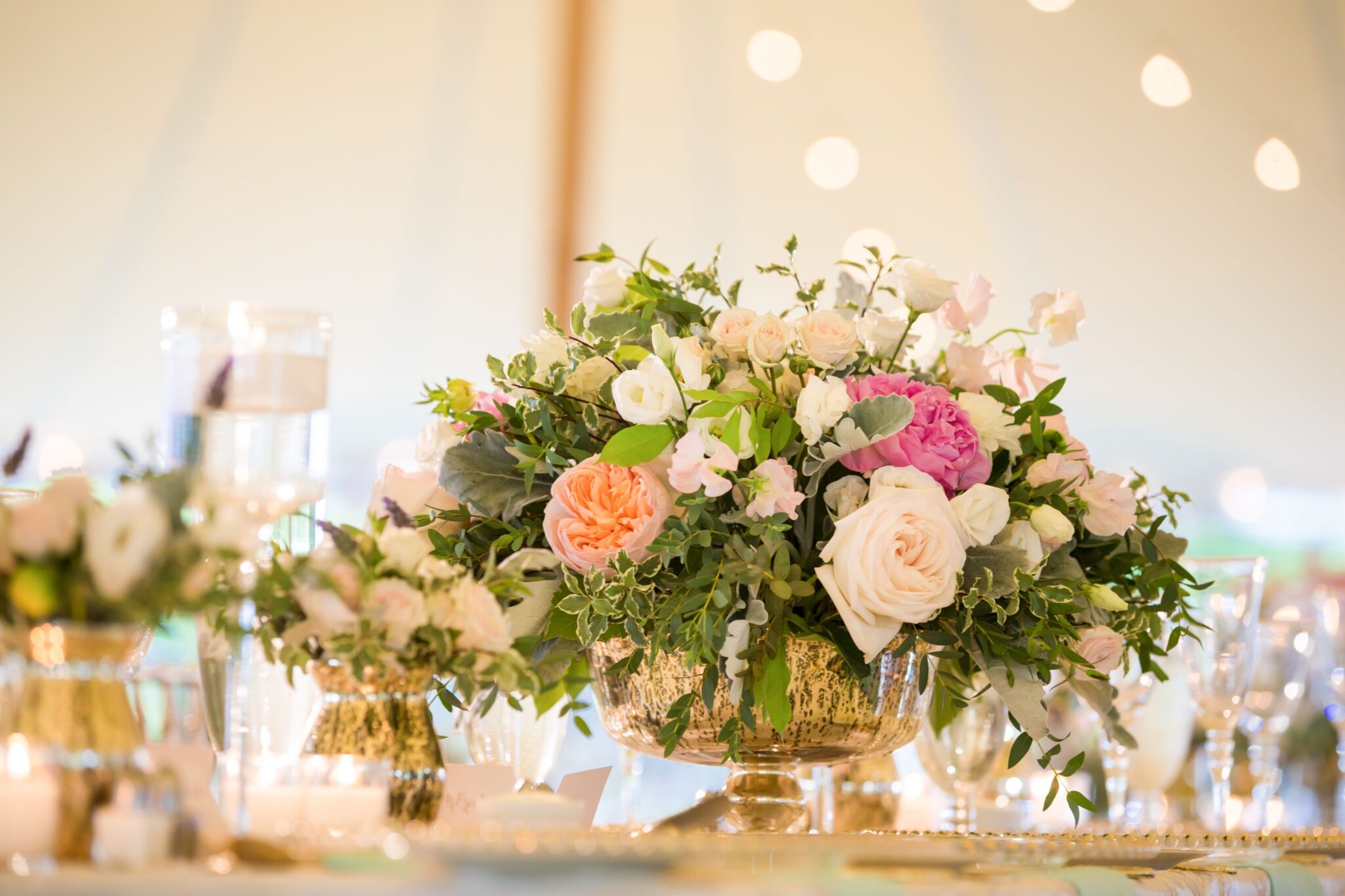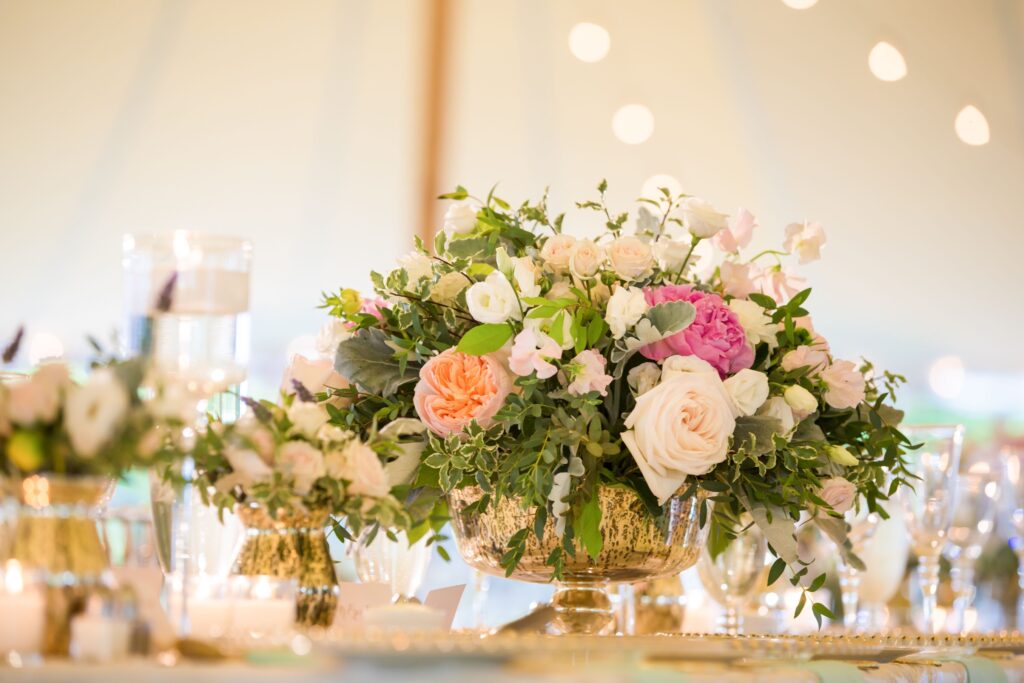 Reusing your old items, such as pots or vases, will not only help you save some money but also offer a nice personal feel to the place. Remember that simplicity is an effective way to decorate the venue. Too many large decorations will make the space look decluttered. To reach the most visually pleasing effect, it is better to use smaller, simple decorations. For instance, place old, rustic tins on tables around your venue and use them as small flower pots. Another tip is to put small flowers on either side of the jar or use them as a candle base. In other words, if you want to create the amazing design of your venue, you do not necessarily need to buy many new pieces; you can use what you already have.
6. Wedding cake toppers
A cake topper is a small decoration put on the top of a wedding cake, which usually represents togetherness. It is a great way to show your personal style in your wedding day décor. Traditionally, the topper depicts a groom in a black wedding suit and a bride in a white wedding dress with a veil. There are lots of designs available, so you will probably have a wide range of options to choose from. Make sure you select a specific one that suits your wedding theme and reception style. For example, you can opt for a laid-back and whimsical topper if you are going to host a lavish reception. In case you are organizing a less formal wedding, a good idea is to select a comical wedding cake topper reflecting your hobbies.
7. Rent as much as possible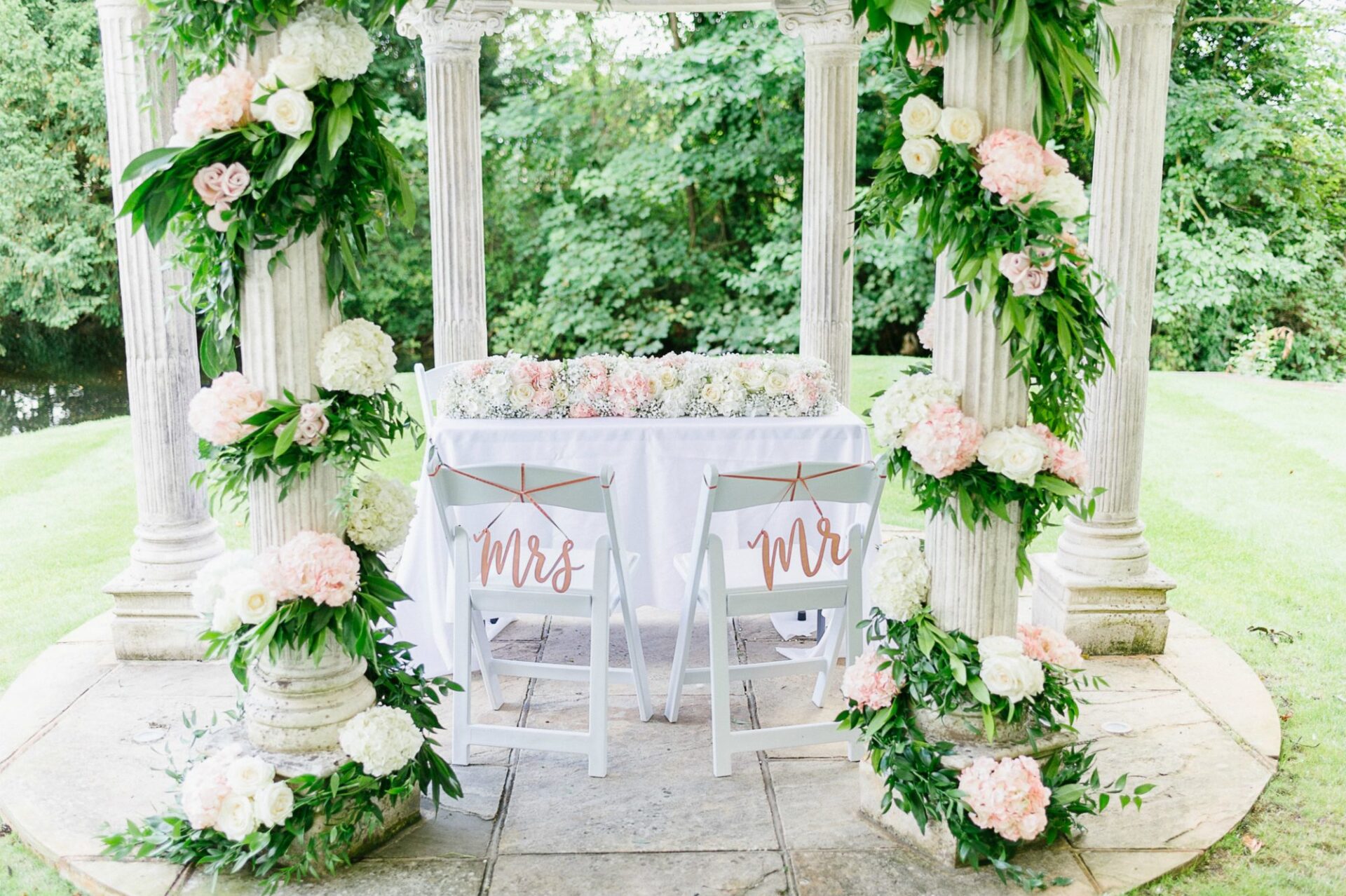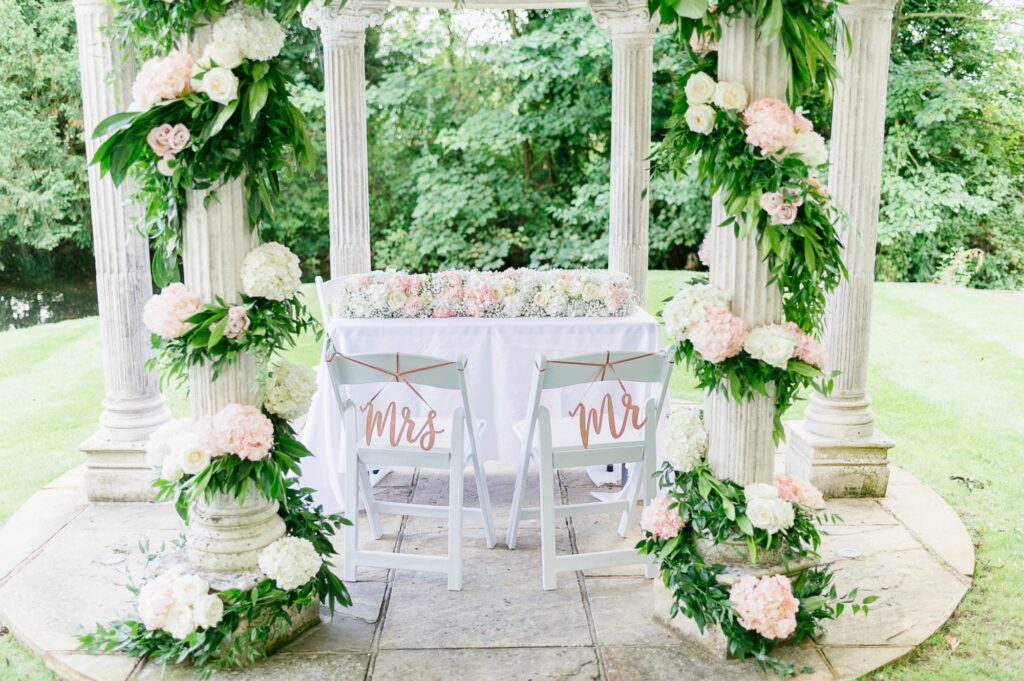 Wedding decorations may be costly. For that reason, many budget-conscious couples rent most of the wedding reception accessories and furniture. To be honest, you can rent almost everything for your wedding: a backdrop for the head table or sweetheart table, a wedding hashtag signage, cake or dessert table décor, bar décor, hanging décor or installations such as chandeliers, etc. Wedding rentals will probably save you much time and money. However, be sure to hire a professional moving company in order not to worry about the safe and timely delivery of the many delicate decorative pieces on your important day. You can visit fineartshippers.com for more detailed information about the transportation process of fragile items of all kinds.
8. Add pretty greenery
The unsung hero of wedding décor is definitely greenery. Whether it comes to giant tropical leaves, olive branch wreaths, garlands of eucalyptus, or potted ferns, green touches add a sense of natural elegance to the wedding venue. Feel free to put some greenery down the center of tables, on the backs of chairs, or even on the ground.
9. Use lots of candles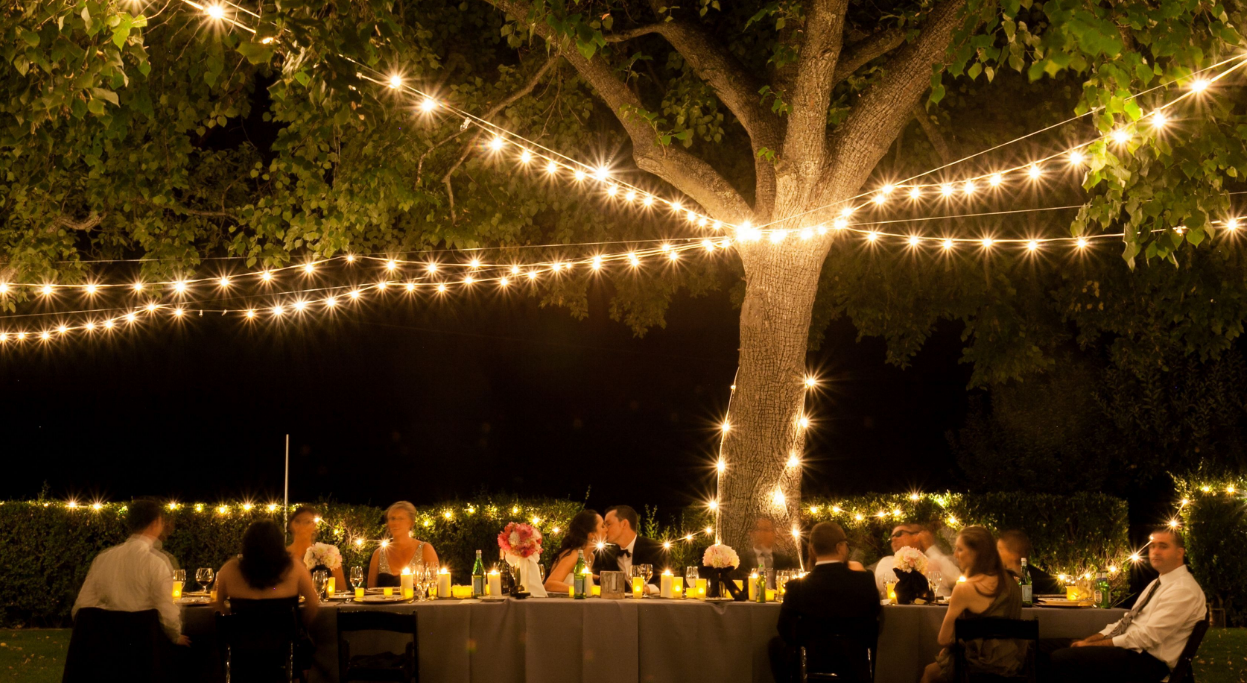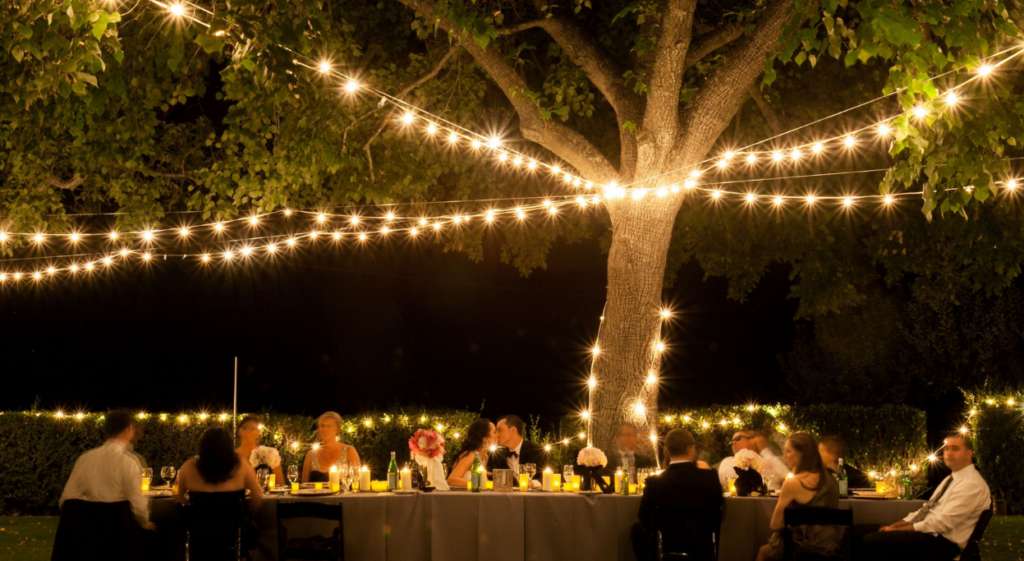 Never underestimate the usage of candlelight. Low lighting may provide the entire space with a pretty glow and set an appropriate mood. Candles vary in size, height, and shape. Mixing and matching candles in candlesticks, lanterns, and votive holders will definitely add visual interest to your décor.
Hopefully, you find these tips informative and useful. Try to apply them, and your wedding organization won't take too much of your time and energy!