Trends in the wedding world are quite dynamic so every year we see something new. There are various novelties when it comes to wedding dresses and other details that brides will choose as part of their styling, but almost equal attention is paid to all other segments such as choosing the venue, band, photos, and decorations that will decorate the chosen location.
What you should pay special attention to are certainly the decorations and the style of decoration that will prevail in the hall that the newlyweds choose as the venue for their wedding celebration.
These details are very important because they influence the creation of a special atmosphere and bring a touch of this festivity to the space.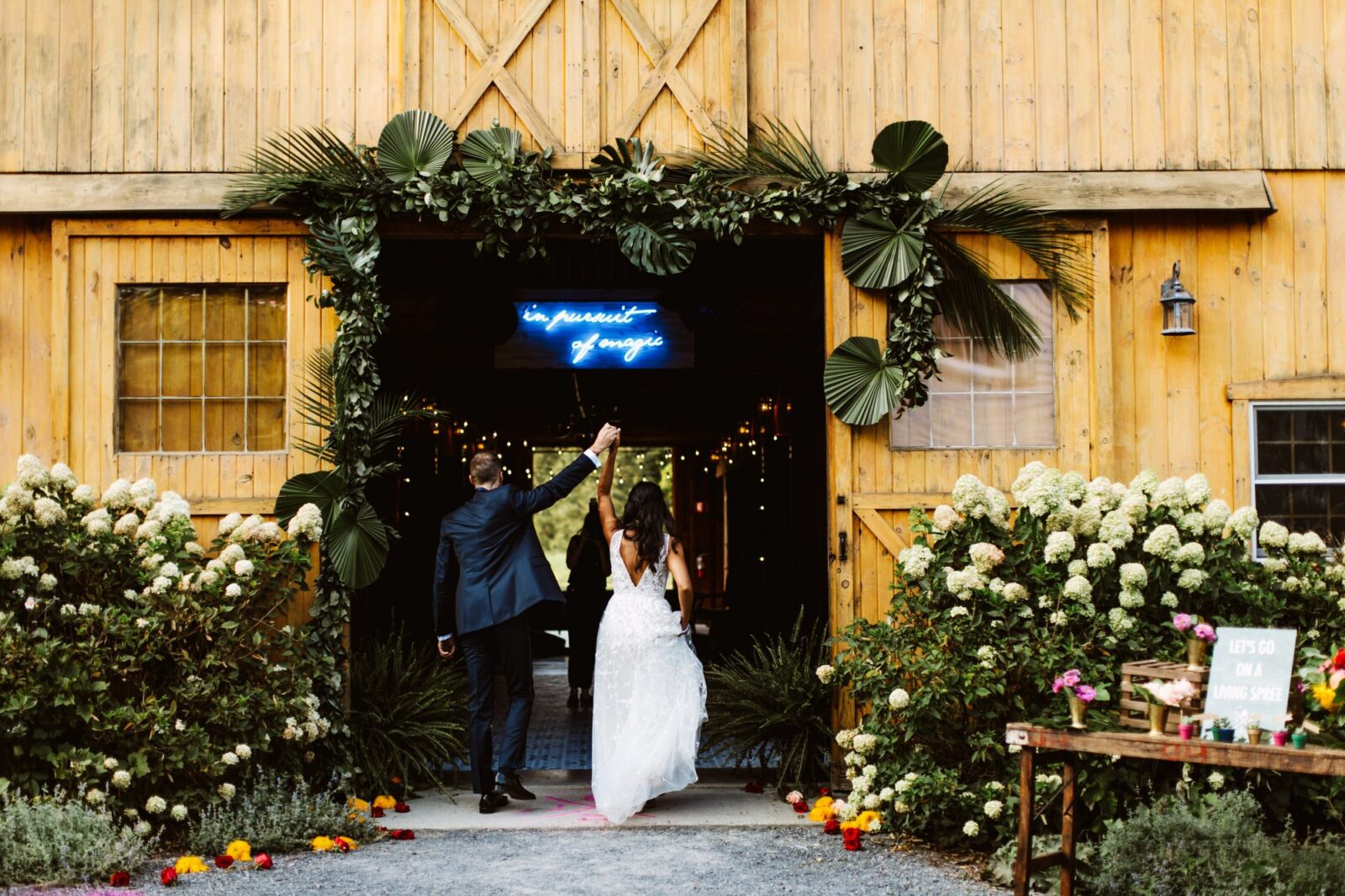 The themes for decorating the reception are many, and the choice of certain decorations largely depends on the style that the newlyweds prefer, so someone prefers minimalism, while others are prone to romance. However, the style that will prevail is greatly influenced by trends, and currently, boho and rustic decorations with green details are still very popular.
However, regardless of the style one chooses, there is always one piece that manages to catch the eyes of the guests, a highlight among decoration pieces, so to say. And many are choosing neon lights, mostly because they make a perfect highlight, and give that retro touch. This is why this article will give you some tips if you choose to decorate your reception with neon lights.
1. Have them custom made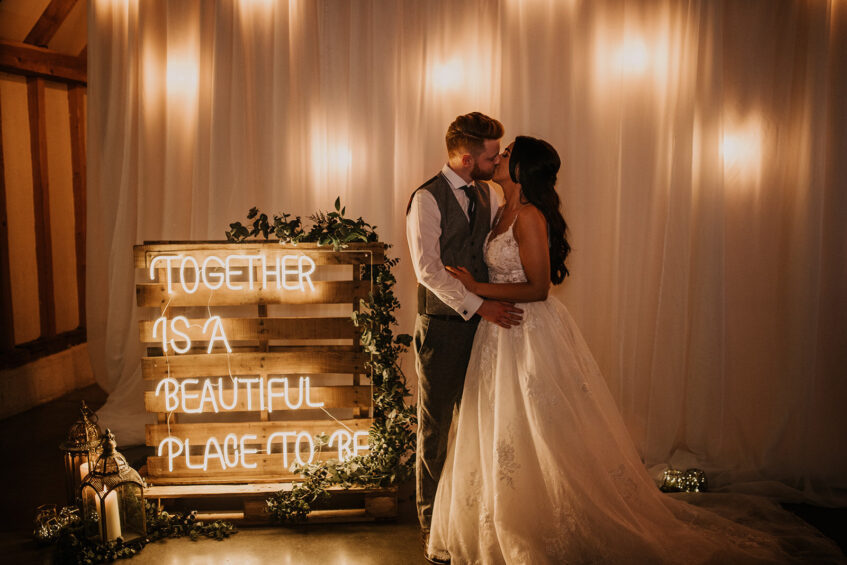 Finding a suitable sign, depending on what you've imagined, can be challenging. Especially if you really want to personalize your central decoration piece. Precisely because of this, we advise you to visit Yellowpop and make your neon light sign custom-made.
It can be some word you both connect to, or that describes your relationship with each other, or it can be a simple heart, that will complete the background of the photobooth. Whatever the choice, keep in mind that it will also be something for you to keep, that will remind you both on your special day. Having it custom-made, you'll be sure it's unique and tailor-made.
2. Don't overdo with other details
Choosing to add these lights to your wedding reception means that all eyes will be on them. Because of the obvious. In most cases they are enough, so adding only a couple of small details is smart because they will not drag the attention from the sign. The good thing about this is that you will save money on the overall decorations.
3. Make neon's light the way to your guests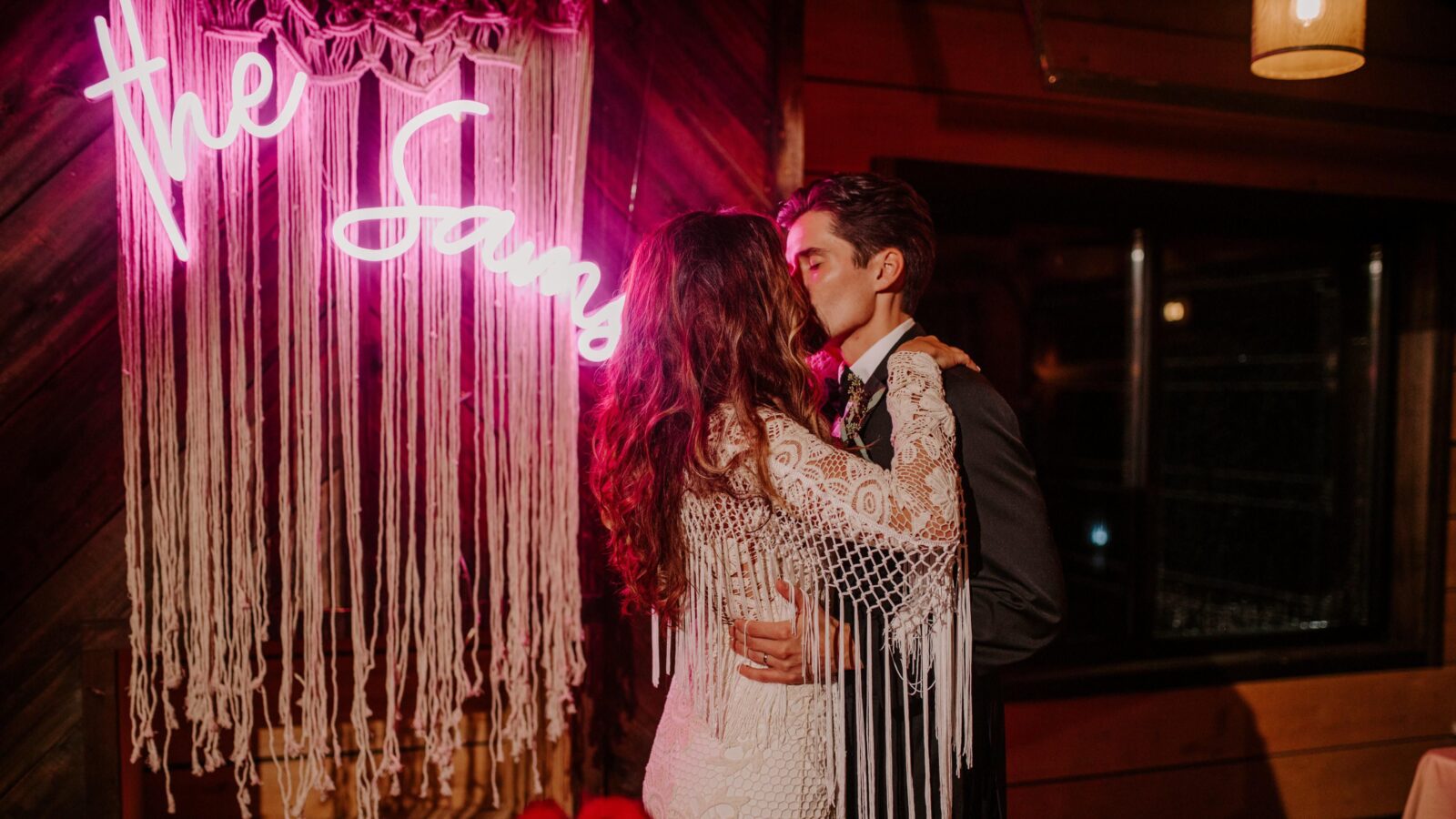 See, this type of lighting doesn't just have to be used in the form of signs. If you had seconds thoughts about how to make your guests enjoy the way to tables, but avoid candlelight's, neon will be a perfect choice. You can even make a couple of direction pointers, for the most important spots, like the cocktail bar.
4. Hashtag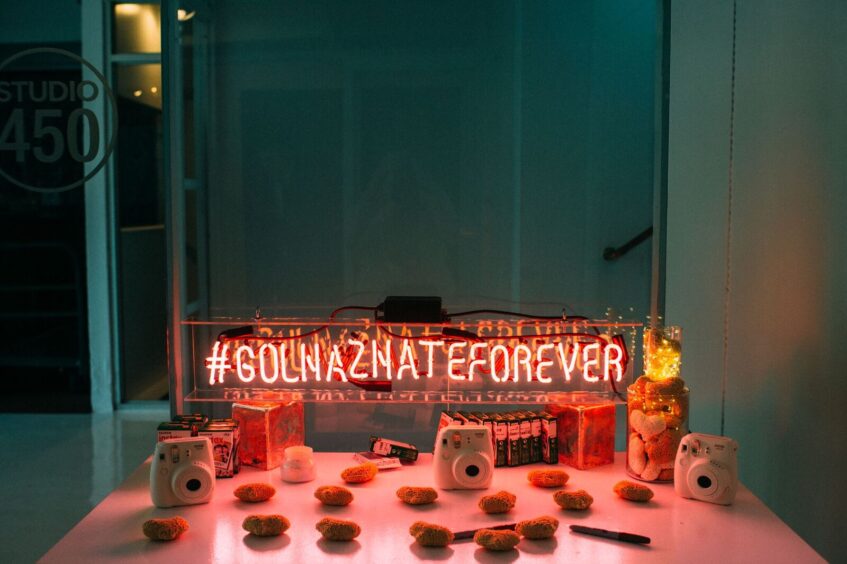 Here's a great way to inspire guests to use the same hashtags when posting photos on social media. It's also a smart way to ensure you gather photos from everyone. Surely, you'll have a photographer, but these would be more spontaneous ones.
This way they'll be also celebrating two of you online. Think of a fun word to use, have it custom made into a sign, and direct everyone to take a picture in front of it.
5. If you're out of ideas for a custom made, rent one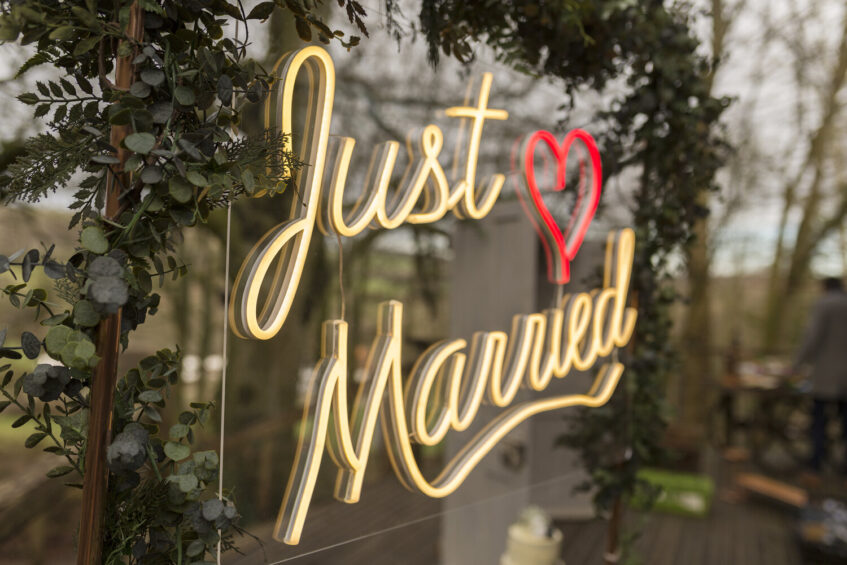 If you really can't think of one that describes you two, then just go to the nearest wedding shop and find one for rent. There have to be tons of those already used for the same purposes, that will fit your reception perfectly. Moreover, renting will be a more affordable option than custom making your own.
As for the neon lights, these five decorating tips should be enough. But, since the wedding reception includes so much more details, here is a couple of more useful pieces of advice for you to utilize.
Choose the right flower arrangements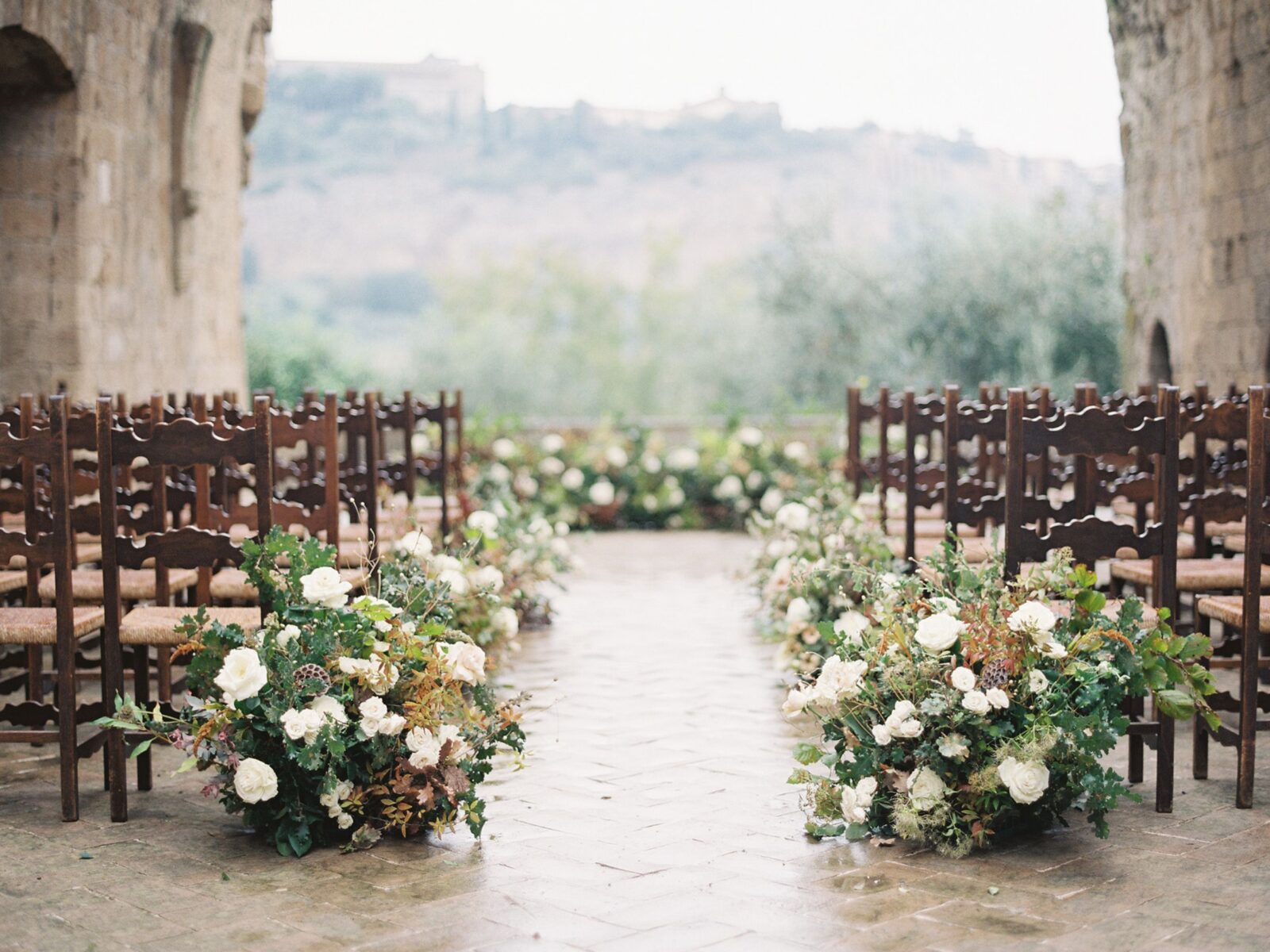 When it comes to flower décor what applies is –  less is more. Simplify. Flowers should have a soft, delicate texture. Medium heights or at eye level, as well as lower arrangements are timeless, classic, and elegant. They make the room look nice without being overdone.
There is nothing more elegant than a classic invitation with black letters on a pearl white background. You can't go wrong with an elegant invitation in this color combination, and if someone who deals with calligraphy could manually write the names of guests on the invitations, they would become completely personalized and memories that will make guests smile in decades to come.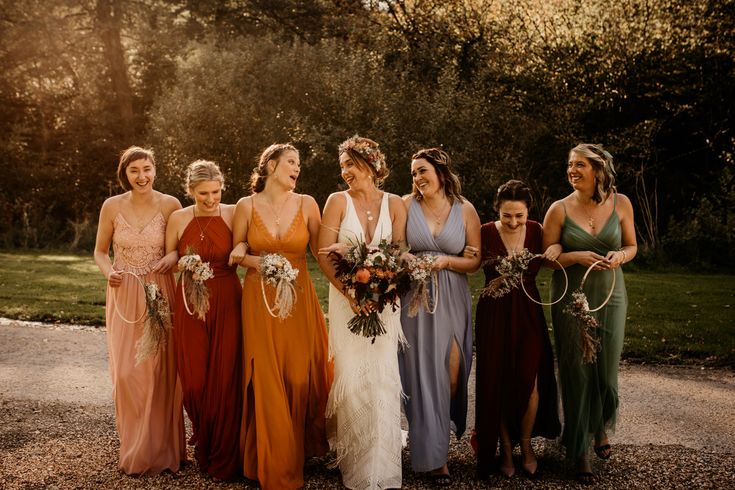 French blue details will never go out of fashion. This color is so versatile that it has become almost neutral. Also, neutral tones, such as white, ivory, beige, and soft gray, are colors that stand the test of time.
Simple silver or gold cutlery, depending on the rest of the decoration is perfect. Personalized thank-you notes for guests, which accompany the design of the look of the invitation, are another timeless detail.
When it comes to decorating tables, the same rule applies – less is more. With neutral tablecloths, quality floral decoration, and classic cutlery, most of the work is done. Elegance is achieved.
Choosing the right combination of décor for your reception can be both exciting, and an intimidating process. All because of the fact that in a couple of decades what seems to be "hip" now, will be completely out of fashion then. It may even seem ridiculous. But applying what we have suggested in this article, and including neon lights in the décor will make your reception timeless.