While most people associate emerald's with engagement rings, they are now becoming increasingly popular gemstone for wedding rings. While diamonds are often the gem of choice for many, women around the world are looking to break from tradition and add a little colour with this understated but timeless precious stone.
For years, jewellers have experimented with different stones, but emerald rings for women, especially when it comes to wedding or engagement rings tend to prove to be the most popular consistently. Emeralds have dramatically increased in popularity in the last couple of years, and it is not just jewellers but auction houses that are reporting an increase in demand. Emeralds make a big statement, and regardless of if they are vintage or new, they always leave an impression.
What are the origins of emeralds in rings?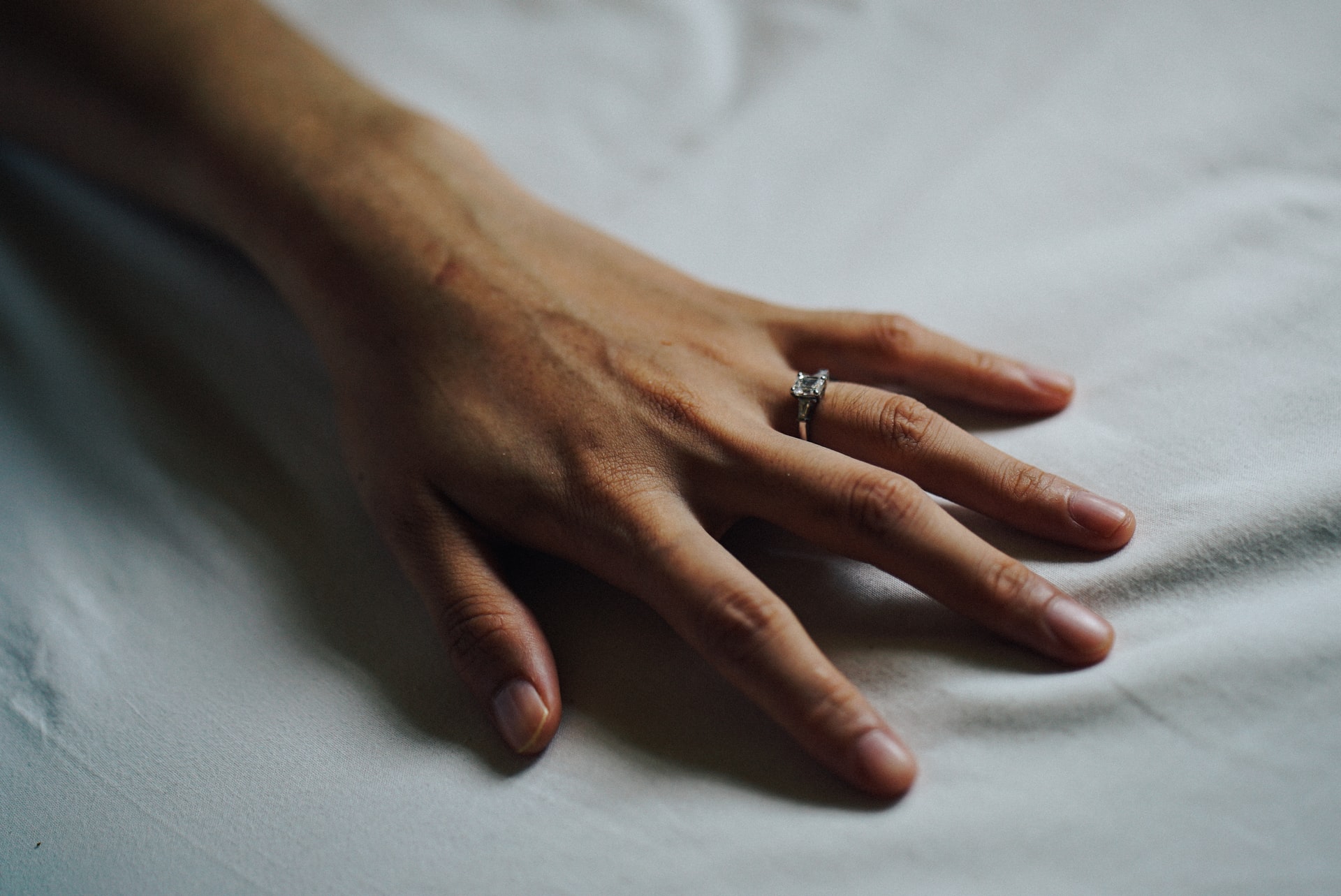 Emeralds have been famous in rings for centuries with Cleopatra is known for her love of the gems. She incorporated emeralds in some of her favourite pieces of jewellery, and indeed, it is a trend that has continued through the ages. However, the use of emeralds in engagement and wedding rings is relatively new, but it signifies that women are looking to break away from old traditions.
Nevertheless, the ancient Sumerians were known to wear emeralds on their left ring finger. However, this was more for the supposed anti-inflammatory properties that the stone was said to possess. Emeralds are believed to have a calming effect and represent the renewal of nature. While they don't represent love and passion in the same way as ruby, for instance, they do represent caring and wanting the best for a loved one and wishing them to be contented.
The Victorians were also known for their love of emeralds, and in fact, it is some the older more traditional Victorian designs that are appearing in some modern wedding rings. Some argue that the desire for emeralds in weddings rings is a fad, but most would say that there is plenty of evidence to the contrary.
What metals go with emeralds?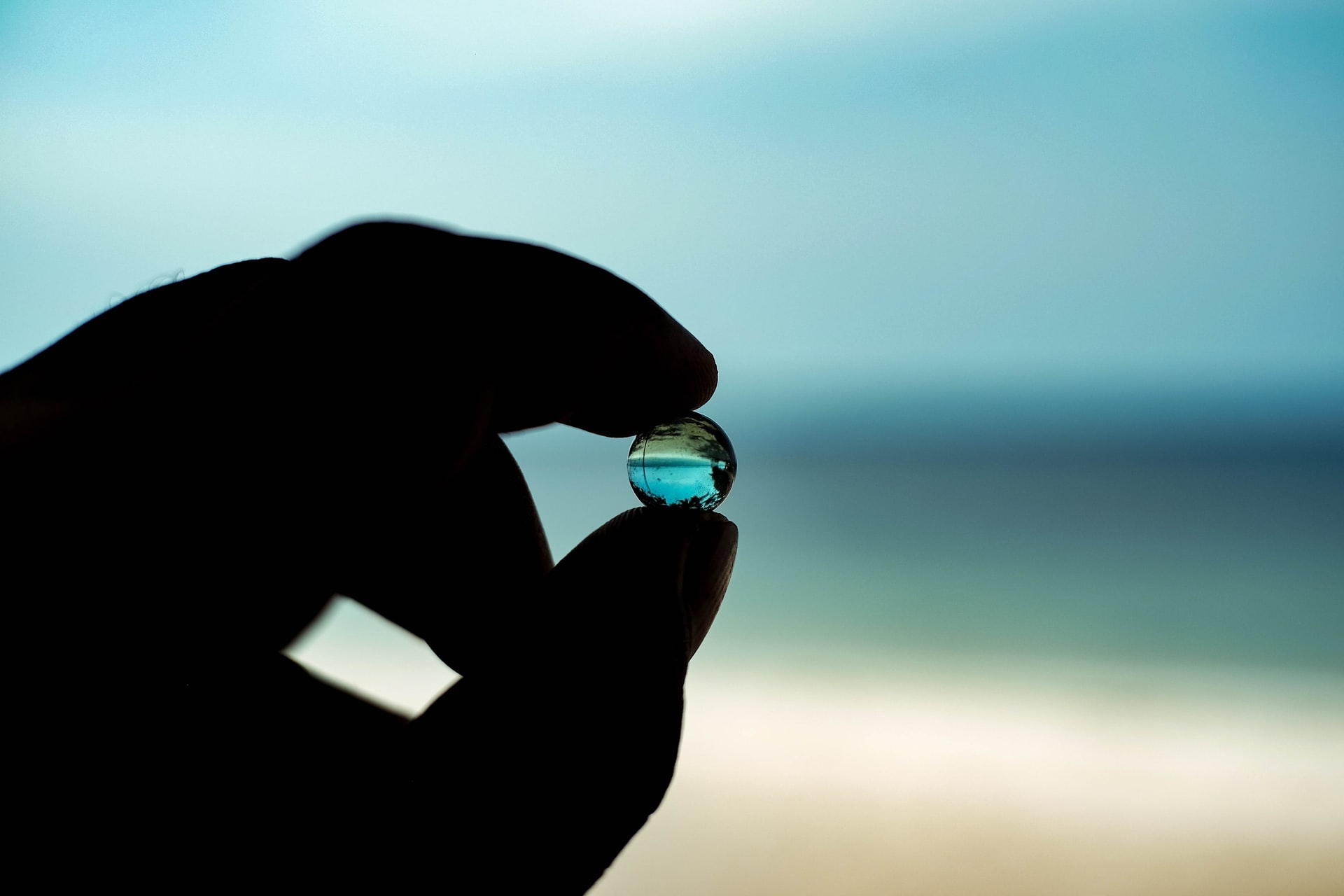 Emeralds are renowned for suiting all fashion accessories and clothing. Aficionados would say the same is also true when it comes to the metal in your ring although some jewellers will argue that some are better suited than others. Most emeralds have inclusions and are not a clear as diamonds, so top jewellers advise steering away from silver where possible, partly because it is weaker than other white metals but also because it is prone to blemishes.
Yellow and rose gold present the emerald it all its glory while also being more robust than silver so more suited to rings that are worn every day, such as your wedding ring. Platinum is also an increasingly fashionable choice and an incredibly popular metal in wedding rings plus a break away from tradition. Platinum is often used in rings that incorporate emerald and diamond designs and again shows the emerald's natural hue and elegance.
18-carat metals are recommended as they are slightly harder than the pure metals. Supporting and protecting the emerald, is, of course, of paramount importance but the stone shouldn't be overwhelmed nor should it compromise its appearance. You can visit this website to learn more about precious metals.
Should you combine emeralds and diamonds in your wedding ring?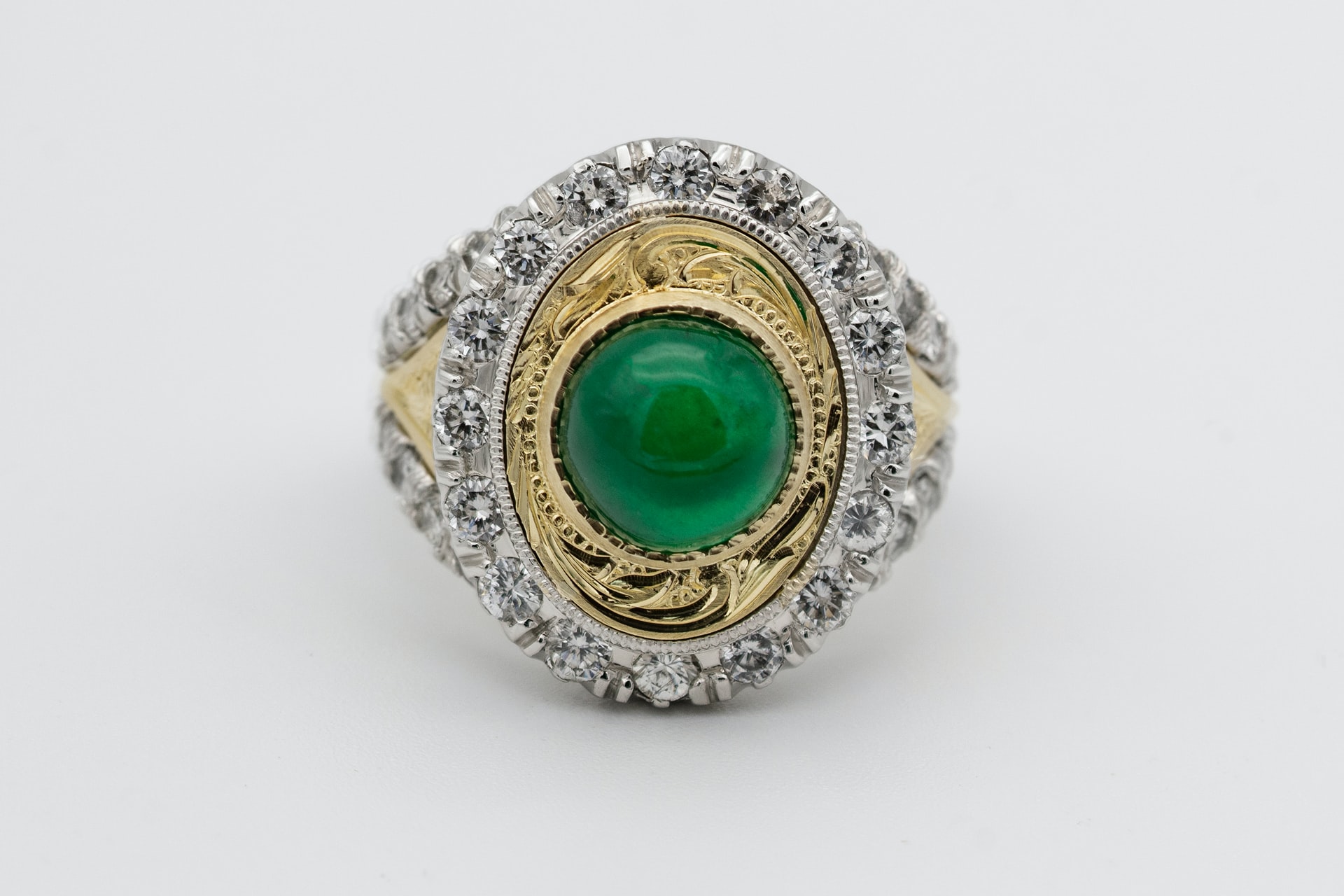 It is only relatively recently that any gemstones have been included in wedding rings with plain bands previously being the preferred style. Emerald solitaires are often used in engagement rings but are we are now seeing them used in wedding bands. Of course, it is down to personal preference, but there is a growing call for diamonds to be included in the accent, which does indeed look incredibly glamorous.
Emerald halo rings are also witnessing a rise in popularity with many women selecting a diamond as the centre stone with emeralds encircling it. The two precious stones undoubtedly complement each other, and one would never mask the other. However, both look outstanding on their own, and if you are choosing a unique design, you may want to investigate all the available options.
Settings for emeralds
With emerald wedding rings for women becoming more popular, it is evident that there needs to be plenty of thought given to how the stones should be set. Of course, most settings are similar to those that you would find in an engagement ring with solitaire and tri-stone settings often winning the day. For those looking for something unique, they could go for a multiple prong fixing which could incorporate anywhere between three and six prongs. How many prongs you require will almost certainly be determined by the cut of the emerald as well as the skill of the jeweller.
As we touched upon, halo settings are popular, but these do tend to appear more in engagement rings rather than wedding bands. Once again, for those looking to break with tradition, the halo could combine modern designs with the antiquity of the emerald, so the bride has a vintage ring, in a contemporary style – something that is a little confusing, but definitely unique!
Should the bride be determined to follow antique-chic, perhaps and emerald-and-baguette stone arrangement may be the order of the day? It could be blended with a tri-stone setting which could be three emeralds, an emerald centre surrounded by two diamonds or vice versa. It is a design that looks fabulous on all women's hands regardless of it they have long thin fingers, or they are more petite.
Finally, the pave setting never fails to accentuate the facets in any gemstone, and this is unquestionably the case with emeralds. It is a setting that can be used with solitaire, accent, tri-stone or encrusted ring and adds a certain wow factor.
Is emerald wedding rings here to stay?
Emeralds have retained their popularity throughout the ages, so there is nothing to suggest that this is likely to stop any time soon. When their inclusion in weddings is undoubtedly fashionable at the present time, is there any real reason why this can't be the case in twenty or even fifty years?