Weddings are commonly known for being elaborate occasions hosted in grand venues with ornate decorations and lavish receptions. With the average price tag for a U.S. wedding sitting at around $27,000, popping the question can be an expensive affair for both parties.
It's no surprise that many young couples are choosing to take matters into their own hands and customizing their big day in less extravagant and expensive ways. If you and your special someone have decided to spend your lives together, in addition to saving money, you may be inclined to declare your love for each other in a more laid-back way than that which typically accompanies this day.
In this article, we have outlined some helpful tips that will allow you to take a less formal approach to your upcoming nuptials while ensuring you and all involved have a day to remember.
1. Give Thought to Your Guests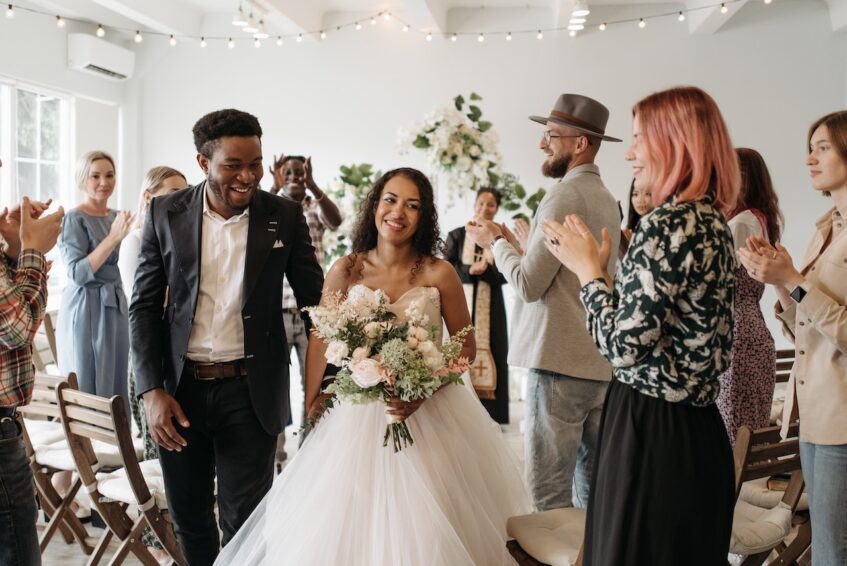 Your wedding day is all about celebrating your union with your nearest and dearest. Rather than inviting people because you think you should, keep your guest list limited to those people who you would enjoy spending the occasion with and will help to create a relaxed and memorable day for the both of you. Not only will this allow you to look back on the occasion fondly, but will also help you stay within your budget.
2. Be Comfortable
For some brides, the idea of walking down the aisle in a show-stopping bridal gown may feel unsettling. If there is ever a day when you will be the center of attention, this is it, so it is important to feel comfortable in what you are wearing. Your wedding attire needn't be overly elaborate or traditional.
If you prefer a more minimalist look which is a little more toned down than usual, consider something simple such as a boho style, maxi, homemade  or secondhand dress that will ensure you look radiant and relaxed on your day. To add an extra element of comfort pack some flat shoes and a dress to dance in for later. This way you can really let your hair down without worrying about sore feet or a dirty wedding dress the next day.
Similarly, the groom can forgo the usual formalities of wearing a stiff tuxedo or three-piece suit in favor of something more relaxed and reminiscent of his personality. Whether it's a family kilt or pants and a jacket, the main thing is to be comfortable. They can visit sites like Rush Wilson for a list of men's formal wear.
3. Pick a Relaxed Venue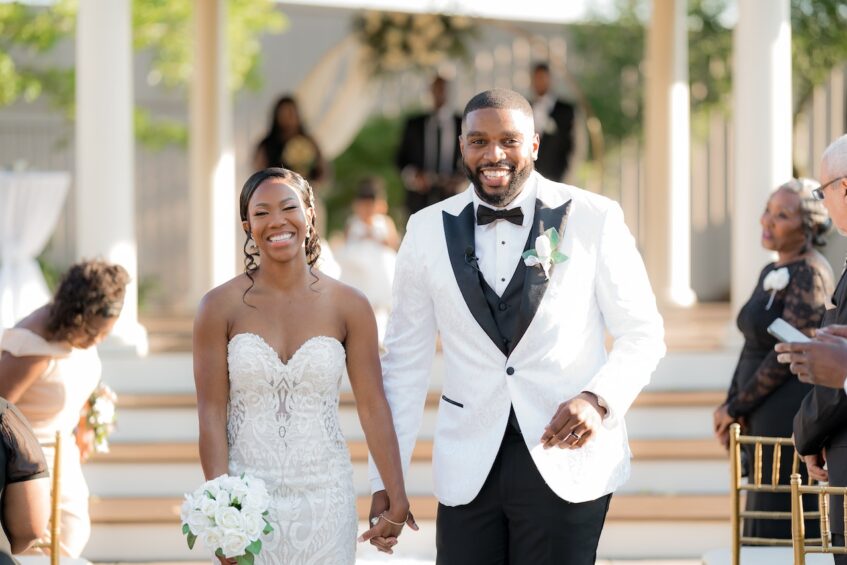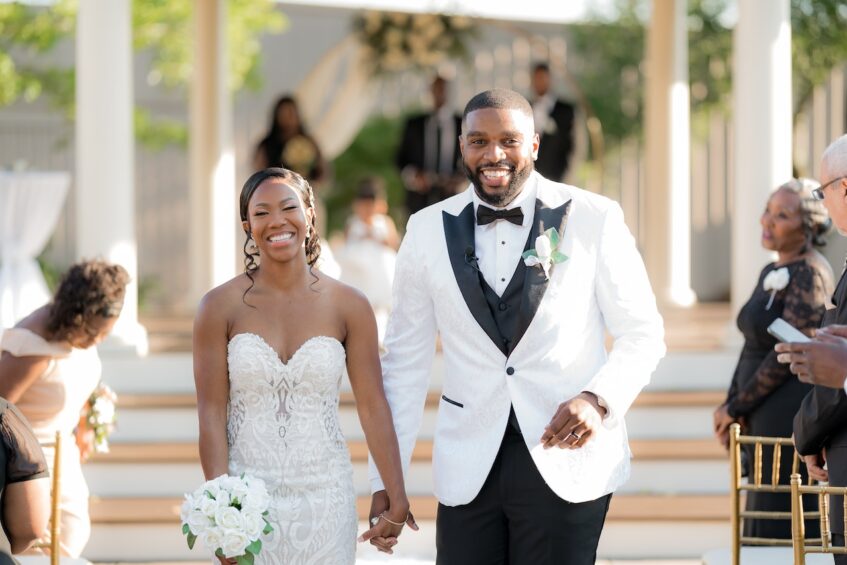 Rather than going for a large country estate or grand banquet hall, opt for something which brings a more laid-back vibe to the occasion. Choosing a wedding venue that can complement the style of wedding you have in mind will ensure both of you, as well as your guests, will feel relaxed and at ease on the day. Consider some of the following venues:
Nearby park or garden
Brewery or pub
Barn
Tipi or marquee tent
Forest
Breach
4. Informal Dining
Wedding dinners are often long, drawn out affairs with stuffy seating and speeches. Introduce some levity to your dining arrangements by skipping the three courses and allowing your guests to freely circulate and choose where or whether to sit.
A buffet-style or barbecue wedding dinner can add a more laid-back feel to this part of the day and lets your guests mingle and greet one another. Inject some novelty and fun into proceedings by having different food stations such as a popcorn table, ice cream bar or pizza station where guests can watch their food being made. You can also add some friendly competition to proceedings by inviting your guests to bake a sweet treat and awarding the winner with a prize.
Why not ask someone in your family or a talented friend to bake you a surprise wedding cake? Not only will this save you money but also the hassle of having to taste various cakes beforehand.
5. Drop the Dress Code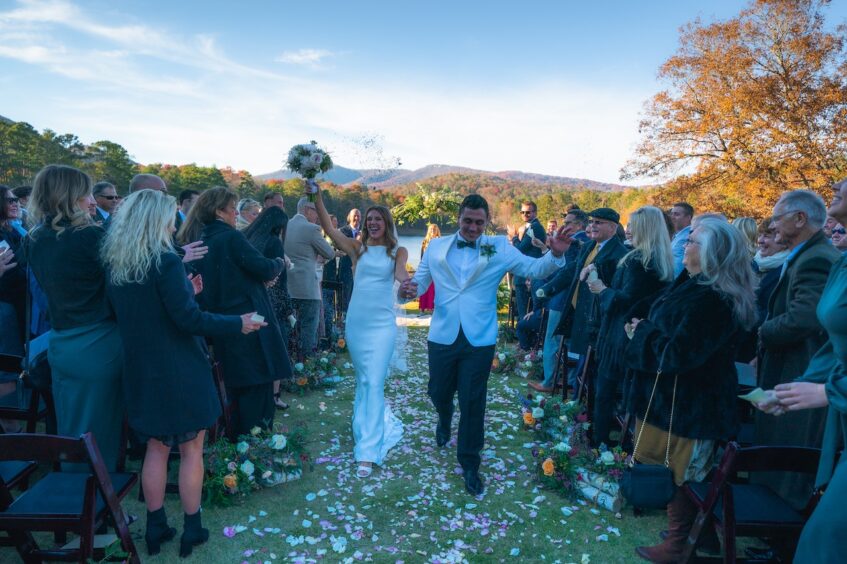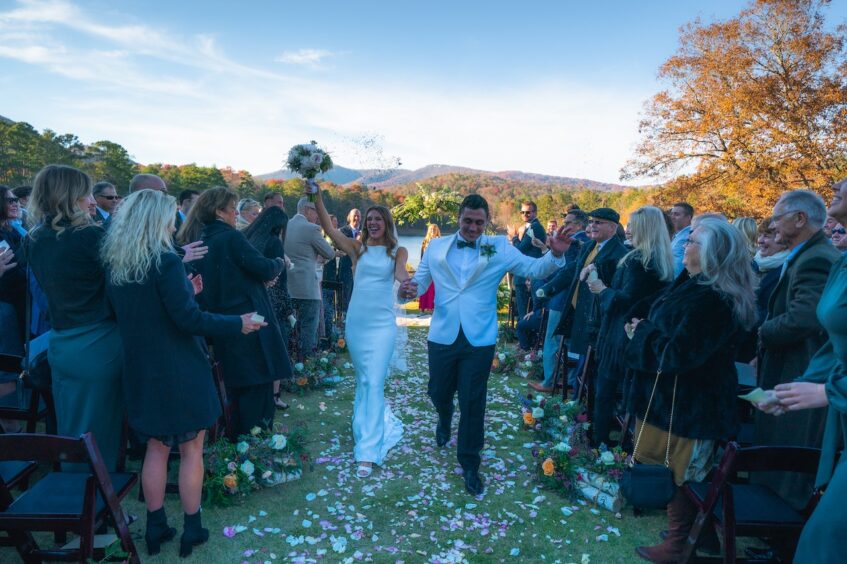 Attending a wedding can often be stressful for guests as they think about what to wear and fork out on expensive new outfits. By dropping the dress code, your guests can arrive feeling more relaxed and at their best in something they have chosen to wear rather than being asked to.
Similarly, by letting your bridesmaids choose their own outfits, you are not only giving them the freedom to dress to their own personal preference but ensuring a more relaxed bridal party all round. If you prefer to have a wedding theme to the day, why not choose something laid-back such as beach vibes, boho or 70s disco?
6. Play Games
What better way to have some fun on your big day than by playing some games? Add to the laid-back feel of the occasion with the addition of some outdoor games for your guests to play. Not only will these allow your guests to mingle but can also serve as great ice-breakers, helping to make everyone feel at home and relaxed on the day. Some wedding day game ideas could include:
Giant Jenga
Connect Four
Croquet
Ring Toss
7. Wedding Photography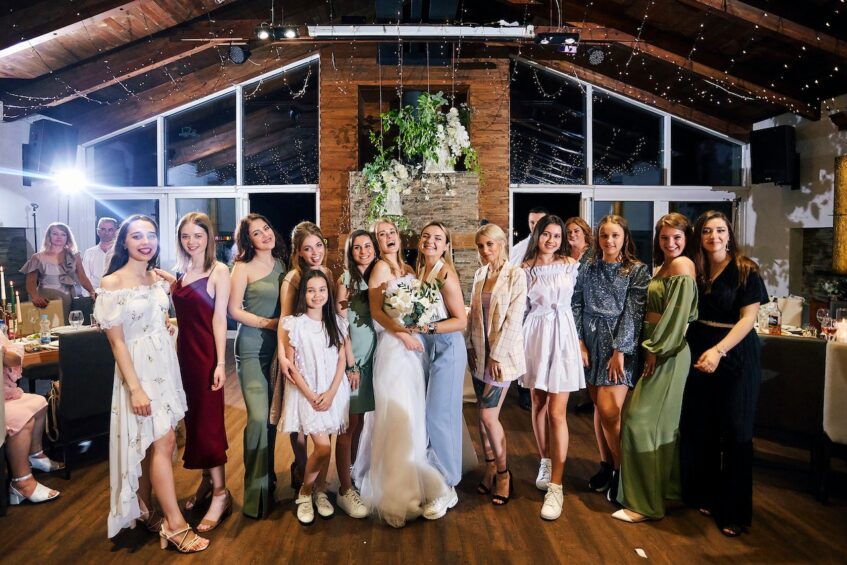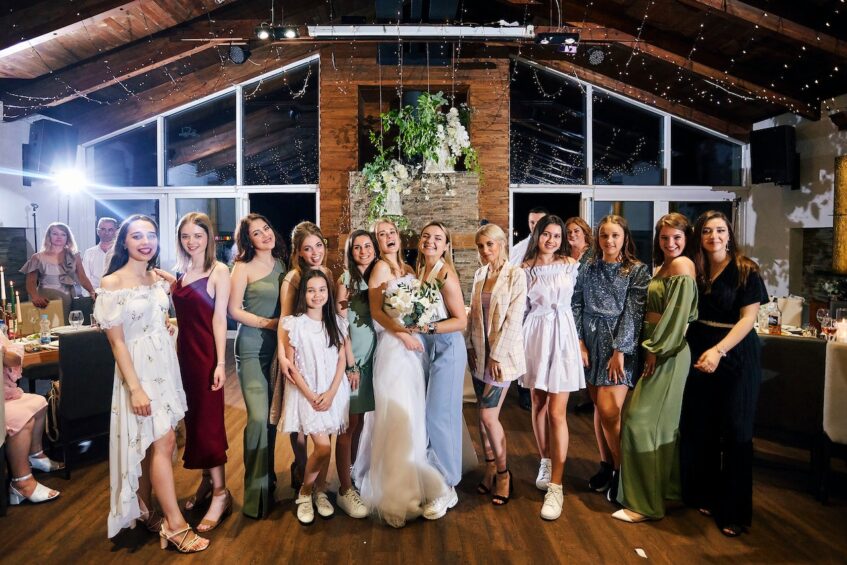 Make sure to hire a wedding photographer that can capture the laid-back spirit of the day. Contrary to what you may think, wedding photography is not a 'one size fits all' approach and there are a number of different styles ranging from classic and fine art, to editorial and dark and moody. To find the right fit for your day, opt for a photographer that is experienced with more intimate and informal affairs and has a portfolio which demonstrates their ability.
To ensure the whole experience is enjoyable, as well as the photography itself, it's important that you choose a photographer that understands your desire for a relaxed day and will not require you and your partner to be away from your guests for great lengths of time while being captured in various settings. Asking them about their photographing style beforehand can save you from any such bothers on the day.
By following the tips in this article, you and your partner can create a day which matches your style and personality, allowing you to relax and enjoy a memorable day which you will  both cherish for years to come.