A wedding is a joyous occasion that brings family and friends together. If you are planning a wedding, you are perhaps hoping that all family members attend and share the joy, love, and memories. In reality, though, your family and loved ones could span across different cities, states, or even countries.
So, how do you make your wedding accessible to your family and loved ones?
To answer this, we will explore some of the practical ways to make your wedding accessible to distant family members, allowing them to share in your happiness.
Plan & Communicate Early
Planning early is a vital cog of any successful event, and it even comes in handy if you are looking to get your most loved ones to attend your wedding. Start your wedding plans by announcing your wedding date well in advance.
You can then send out save-the-dates as early as possible to give distant family members the opportunity to plan and make necessary travel arrangements.
Your invitation should include all pertinent information such as the date, time, and location. Make sure all the target family members receive and acknowledge the invitation.
There are many ways to communicate your wedding with your relatives. You can do it via mail, messengers, video invitations, phone calls, or hand delivery.
Tip: Make sure you track your invitations and reiterate that they save the dates to make them adequately plan for that day.
Provide Travel Assistance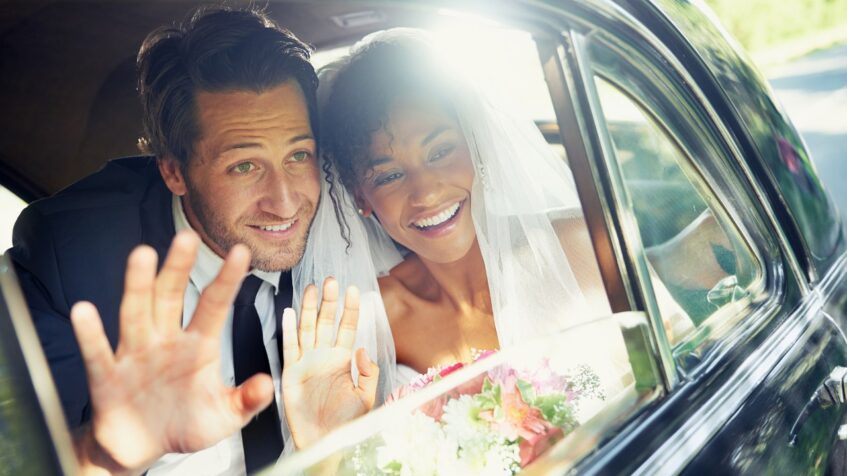 For guests traveling from afar, providing them travel assistance can make a significant difference. It actually demonstrates your consideration for their comfort and well-being. This is a great way to alleviate their logistical concerns, ensuring they arrive stress-free and on time.
If you can, you can help sponsor their travel tickets. You can also arrange transportation to and from the venue.
Tip: Avoid last-minute travel hiccups and ensure that all your loved ones can get to the event before the scheduled wedding date. This way, everyone can fully enjoy and celebrate your wedding, creating beautiful memories for both you and your guests.
Organize Virtual Participation
Technology is another wonderful way to connect with distant family and loved ones regardless of geographical barriers. So, if your distant family members won't be able to make it to the event, physically you can still loop them in with a live-stream of your wedding ceremony!
Let them share in the experience and feel like they are a part of the celebration. Consider setting up a feed via a dedicated online streaming platform or use popular social media like YouTube Live, or Facebook Live for the stream.
Make sure you adequately prepare your host device for quality recording and streaming. If you are using a MacBook, for example, ensure your macbook camera quality to get the right video and audio quality in the stream.
This way, you will broadcast your wedding event in real-time, enabling distant family members to celebrate with you from wherever they are.
Organize Accommodation For Your Family
Accommodation considerations are another crucial aspect for guests traveling from afar to your wedding for several reasons. Organizing accommodation for family members who are travelling from far demonstrates your hospitality and appreciation for their effort. It will make them feel valued and welcome.
Secondly, it ensures their comfort, allowing them to fully enjoy the celebration without worrying about logistics.
You can liaise with nearby accommodation facilities such as hotels or airBnB options. If possible, choose a wedding venue with on-site accommodation options or one that is in close proximity to where they can stay.
This ensures that your distant family members have a convenient place to stay, minimizing travel-related stress.
Organize Post-Wedding Celebrations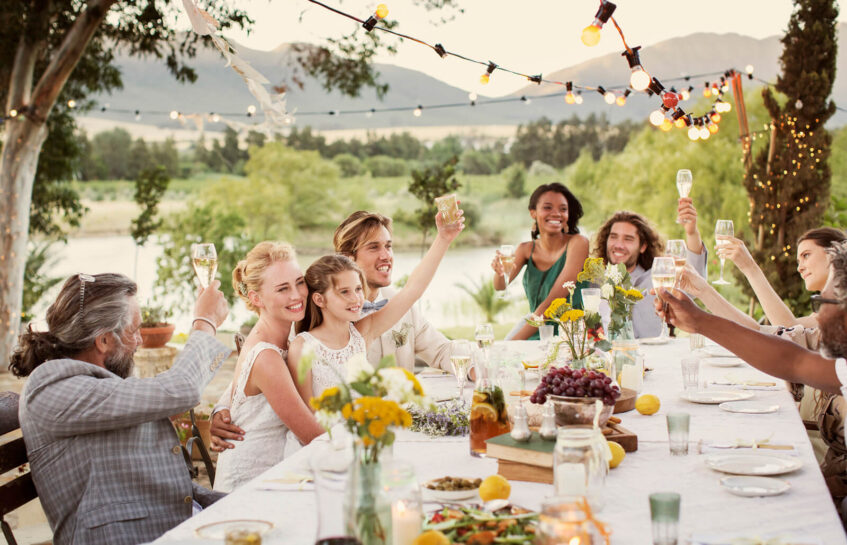 Perhaps not all your distant family members attended the wedding. Maybe they had tight schedules or genuine concerns. In this case, you can host post-wedding celebrations to accommodate them later.
Simply invite everyone and specifically those who didn't attend the main wedding event. It could be a casual gathering, a dinner, or even a virtual celebration. This is one way of making your family feel loved and valued.
Also, share the photos and videos of the celebrations with them. This will give you the opportunity to experience the joy with family members who couldn't attend the main event.
Wrapping up
Your wedding is a momentous occasion that deserves to be shared with all your loved ones, regardless of their geographic location. Luckily, those loved ones don't have to miss out if you plan with them in mind.
You can make your wedding accessible to distant family members, ensuring that they feel cherished and included in your celebration of love.
With careful planning and consideration, you can create a memorable and inclusive event that brings together family from near and far.
Utilize a Wedding Website
Creating a comprehensive wedding website can be an invaluable tool for keeping distant family members informed and involved.
Design a site that provides all essential information including the schedule, venue details, accommodation options, and travel information. Include links for virtual participation and regularly update the site with any new information or changes related to the wedding.
A wedding website is not only a convenient platform for relaying information but also an accessible hub where guests can find everything they need to know about your wedding in one place.
Furthermore, it's a place where guests can interact, leave messages, and share their excitement about the upcoming nuptials.
Create a Detailed Itinerary Craft
A detailed itinerary for the wedding events and share it with your distant family members. This itinerary should break down all the events, timings, and locations to ensure that everyone is on the same page.
If you have planned any pre-wedding or post-wedding events, make sure to include those as well. Send this itinerary out well in advance so that distant relatives can plan their schedules accordingly.
Make it as clear and concise as possible to avoid any confusion, and ensure to include contact details for any inquiries or assistance.
Facilitate Group Bookings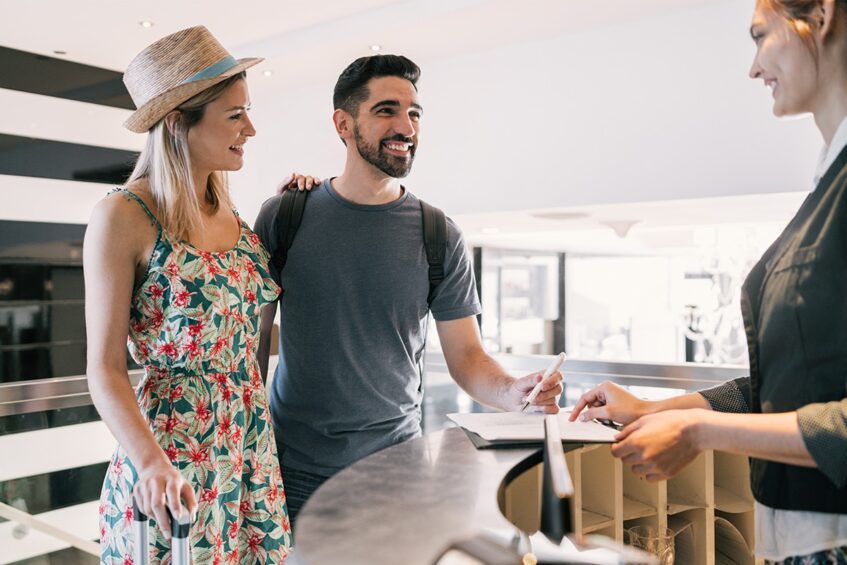 To make travel and accommodation more manageable for your guests, facilitate group bookings for flights and hotels. Reach out to airlines and hotels to inquire about group rates and block off a section of seats or rooms for your guests.
Providing this option will not only help your distant relatives save money but will also ensure that they are staying close to the festivities, allowing them more opportunities to interact and enjoy the celebration.
Assist with Transportation
For those who are unfamiliar with the area, navigating to different venues can be a challenge. To make transportation hassle-free for your distant family members, arrange for shuttles or car services to take them from the hotel to the wedding venue and back.
This thoughtful gesture will be greatly appreciated by your guests and will contribute to a smooth and enjoyable wedding experience for everyone.
Organize a Warm Welcome
A warm and personal welcome can make all the difference for guests traveling from afar. Prepare a small welcome package that includes some local treats, a personal note, and perhaps a map or guide to the area.
You can hand these out at the hotel or send them in advance. This gesture will make your distant family members feel appreciated and included, setting a positive tone for the entire wedding celebration.
Final Words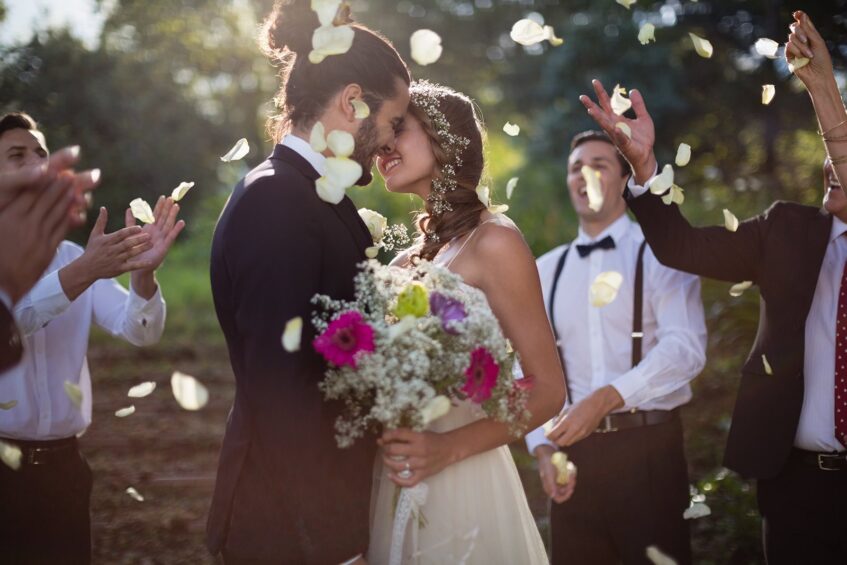 In conclusion, making your wedding accessible to distant family involves thoughtful planning and consideration. It's about ensuring their comfort, keeping them informed, and making them feel valued and included in your special day.
Taking these steps will not only increase attendance but also enhance the overall wedding experience for all your guests, creating cherished memories for everyone involved.