A personalized gift for a wedding is one of the best ways to show someone that you love exactly how you feel about them. It's a present that has been designed exclusively for a friend or relative or anyone else you care about who is getting married by having either a name, phrase, or picture emblazoned on it that has a specific meaning for that couple. At the same time, it doesn't have to have any of these things emblazoned on them.
Some people put more thought and effort into personalized wedding gifts than others, and others will spend a lot more than you might be able to afford but don't let this bother you. Remember, it's the thought that counts. The more affordable personalized gifts can include more common things like mugs, pens, cards, keyrings, photo frames, cushions, and items of clothing. The more expensive items can include jewelry, gift bags, handcrafted items, and luxury gift sets. There's so much to choose from, so take a closer look at some of these great ideas right here.
What are personalized gifts?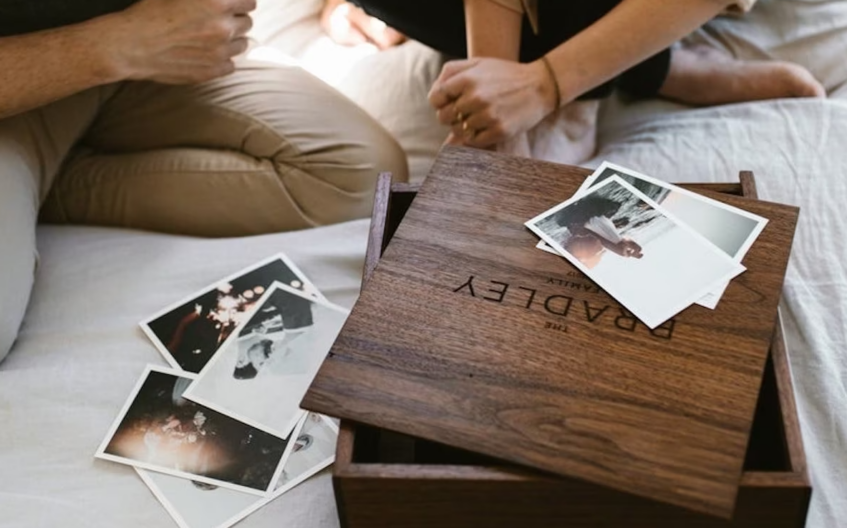 Personalized gifts come in many different shapes and forms, but in a nutshell, a personalized gift is something that is purchased or made exclusively for someone else, in this case, a couple getting married. When the couple is two people that you care about or love dearly, giving them something personalized is a great way to really show them that you care about them.
The perfect time to give a personalized gift to a couple is at their wedding or on their wedding anniversary. While it's not the rule, a personalized gift often comes with a person's name or initials emblazoned on it. Traditionally, for example, you would have 'his' and 'hers' personalized gifts or personalized 'Mr' and 'Mrs' gifts.
Examples of personalized wedding gifts you can get when you're on a budget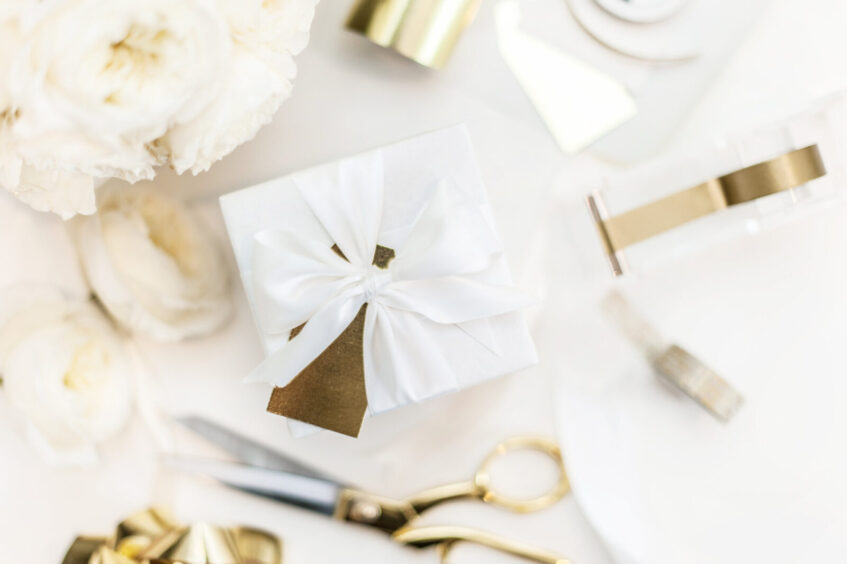 If you're on a budget and don't have a great deal of money to spend, don't panic. There are still plenty of great gift ideas for you to give to that someone special on their big day. It doesn't need to cost an arm and a leg, and it can be just as meaningful as something that does cost more than most of us can afford. Some of the more affordable personalized gifts that you may want to consider getting a loved one for their wedding are the following:
Gifts for the home
Wall art
A photo book of social media photos of the couple's relationship made on a site like www.mysocialbook.com
Items of clothing, such as socks, t-shirts, a hat, slippers, or a bathrobe
Handcrafted items and either a handmade or store-bought card
Birthstone or star sign gifts
Tea towels
Personalized candle(s) or candle-making set
A picnic basket/hamper
Anything initialled (with, for example, 'his' and 'hers'), such as table coasters
A bottle of wine, Champagne, Prosecco, or Whiskey
A kitchen set (e.g., plates or cutlery)
Kitchen items (e.g., a toaster, kettle, juicer, air-frier, coffee machine, etc.)
Ingredients for a romantic dinner
Examples of personalized wedding gifts you can get when you're NOT on a budget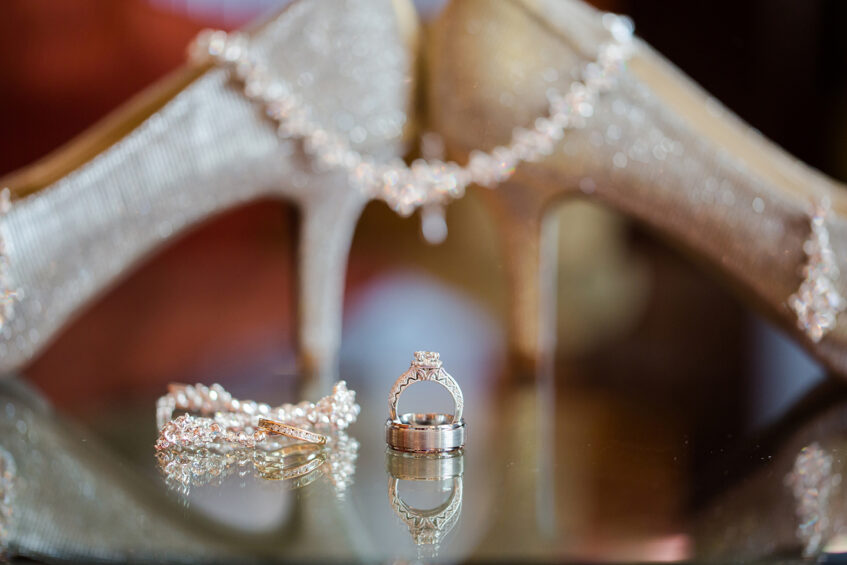 If you have a lot more money to spend on loved ones for their wedding and aren't too bothered about how much it will cost, then there are naturally a lot more personalized gift options available to choose from. Some of these more expensive personalized items are similar to the ones mentioned above, whereas others are completely different. Here are some great ideas for personalized wedding gifts for those of you who are not on a budget in 2023:
Expensive personalized jewelry
Luxury gift bags and gift sets
Handcrafted items
Items for the home, such as an elegant dinner set or cutlery set
Personalized champagne flutes, wine glasses, or whiskey glasses
Vintage presents or antiques
The examples above are only designed to give you an idea as to what you could potentially get your friends or relatives as a personalized gift for their wedding. There are countless other ideas, and when choosing your own gifts to give, remember to be creative and to try and have fun in the process. There are literally hundreds of different gifts to choose from, and there are lots of dedicated websites available online today that have some fantastic gift ideas for you to explore.
Personalized gifts for the groom and personalized gifts for the bride
If you're looking to be more specific and want to get something special for the groom, and a completely different gift for the bride, then you may want to consider getting some of these items. For example, for the groom, you could get an engraved cigar box or cigarette case (if he smokes), a personalized hipflask (or whiskey/brandy glasses), or a personalized embossed wallet. For the bride, you could get a personalized embossed purse or handbag, luggage with her newlywed initials, or a passport holder with her newly married name displayed on it so that it's all ready for the honeymoon.
Remember, it doesn't have to be expensive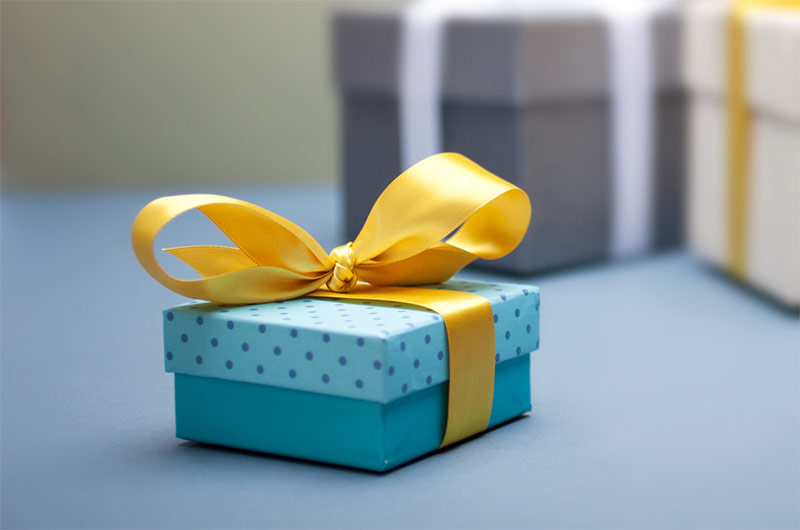 You don't have to break the bank to buy that special couple a present for their wedding, and don't forget that it's always a good idea to shop around. You can find some great deals today for many of the items mentioned above, plus it's always a good idea to compare prices. Remember, if the price seems too good to be true, the chances are that it is. You may have found a really great deal, but the person you are buying from might be trying to scam you, so always try and purchase from a reputable online merchant when you are shopping for gifts online.
You don't have to go for the cheapest item, and you also don't have to get the most expensive item. For example, let's just say that you're trying to decide on which bottle of wine, Champagne, Prosecco, or Whiskey to get your newlywed friends. It would be a good idea to avoid getting the cheapest possible bottle because it's likely to taste disgusting.
You could perhaps go for a slightly more expensive bottle that's worth anywhere in the region of $40 to $100 to really show that you care. Something in this price range shouldn't let you down, and you should still be able to get a great bottle from a trusted brand. If you can really afford it, then you may want to spend $100 or more to guarantee that your gift will be well received.