The wedding should be one of your most cherished memories once you grow old. Many people fantasize about their magical wedding long before they meet their soulmates. Some people want a gorgeous, traditional wedding with a string quartet, church, a grand ceremony with many guests in freshly pressed tuxedos and beautiful evening gowns, others would like to get married barefoot on the beach somewhere in the Caribbean.
But, have you thought about a poolside wedding? That could be the perfect crossover between a traditional ceremony and laid-back, relaxed vibe you're going for if you're a free spirit. Today, we're going to take a look at some of the reasons why we feel like a poolside wedding would be a great idea. Let's dive right in.
1. Stand Out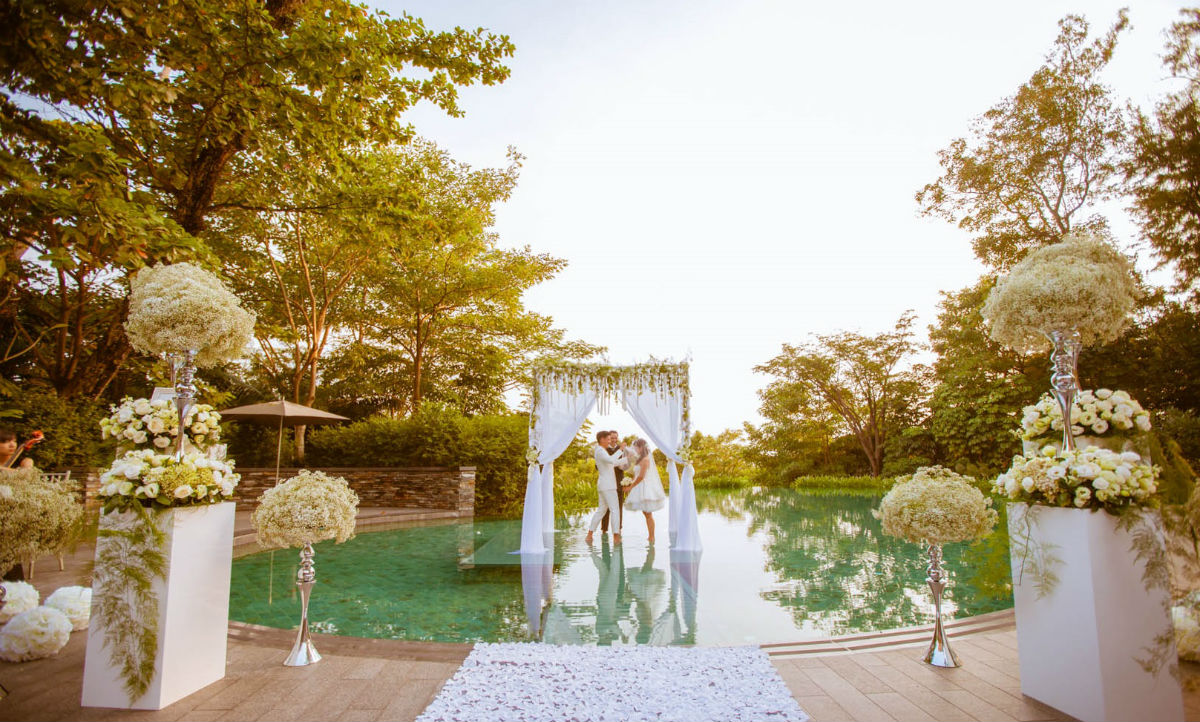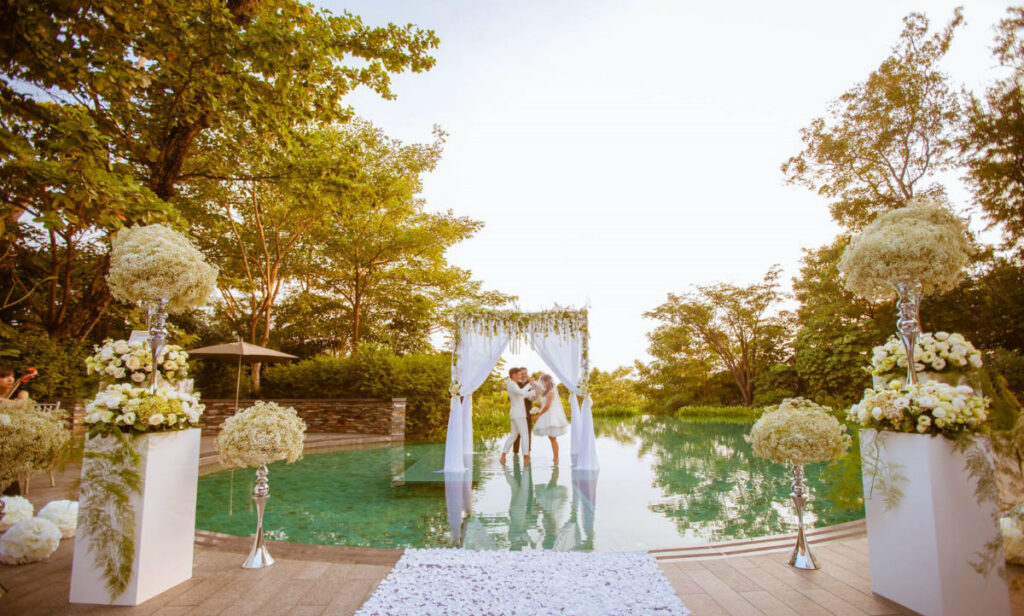 Most of the wedding you've been a part of, as a guest, of course, were essentially the same. The bride looked stunning as ever, the groom was looking dapper as one should, guests we're mingling and dancing, sipping champagne and that's just wonderful. However, it's nothing new. You've seen a lot of those weddings and you want to do something different. Well, instead of booking a closed venue, look for an open one with a pool. Outside wedding parties aren't that common, let alone parties alongside a nice pool. You're guaranteed to make most of your guests feel like they should've done the same thing.
2. Take Stunning Photos Of Your First Dance
The newlywed's first dance is one of the most precious and cherished memories of your wedding day. Two of you, alone in a room full of people, just gazing into each other's eyes and lightly swaying while the band plays your favorite song is a magical moment indeed. You're too lost in it, you're telling your spouse how much you love them and there's nothing else in the world that matters. Everything else is a blur for a few of those minutes. Luckily, there will be photos so you'll get to see how it all looked like afterward. Well, those photos could be taken in front of a pool. Reflections of the turquoise water in the sun will make for a stunning background.
3. Take Gorgeous Photos Of The Two Of You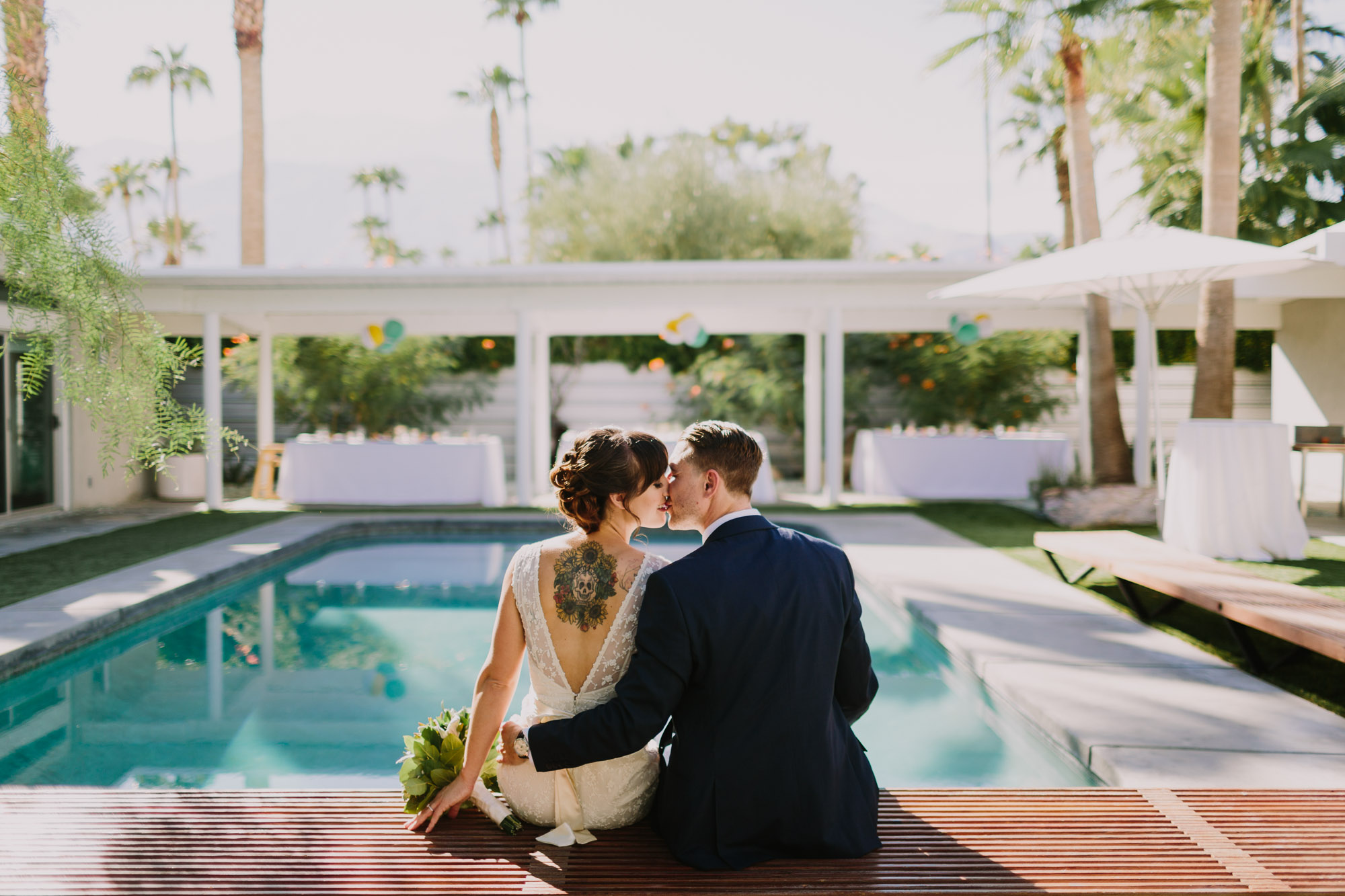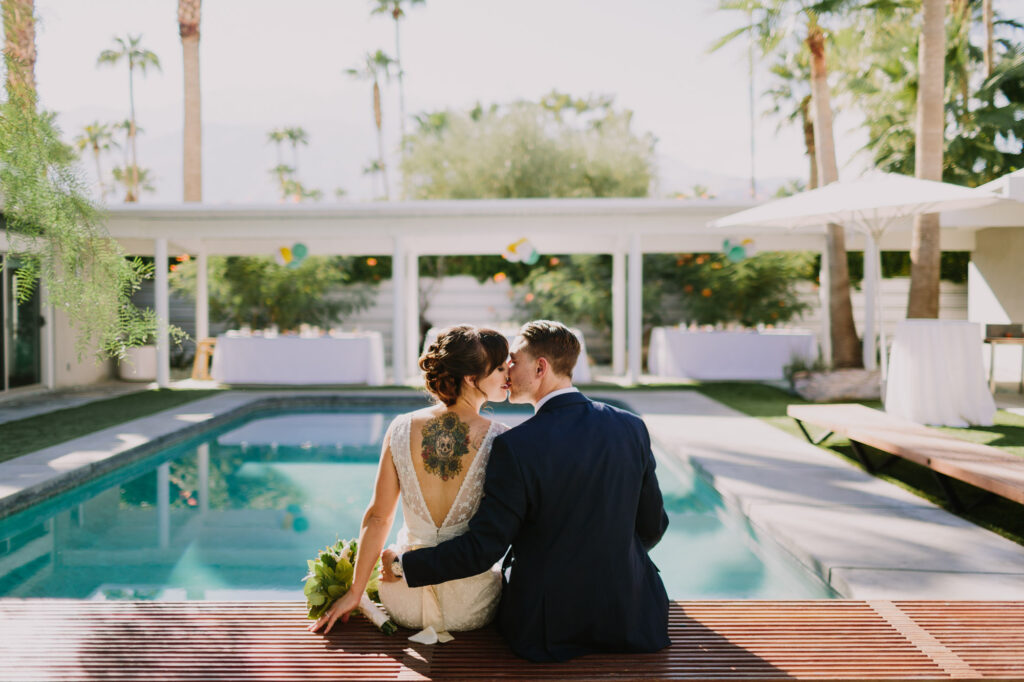 Most couples do a pre-wedding photoshoot and they're all dressed up, they're holding each other and posing in front of a grand piano or in the reception hall. Most of the photos look stunning, there's no way around it, but once again, they all look alike. Why wouldn't you do something different? Take off your shoes and dip your toes in the water. Take some fun photos, pretend you're splashing each other, hold each other from falling into the pool or whatever comes to mind.
When the wedding is over, you can once again take off your shoes, roll up your pants and tuck your dress in and just sit by the pool, dip your feet in and snap a few 'it's been a long, fun day' photos. Whatever comes to mind is good, you can be creative as you want. According to compassnewcastle.com.au, there are different pool shapes and sizes people want to build in their homes, but that isn't much of a factor when it comes to selecting a pool for your wedding.  Usually, people look for larger pools, with a wide area next to it where tables can be placed, and with enough room for the party.
4. Dance On Water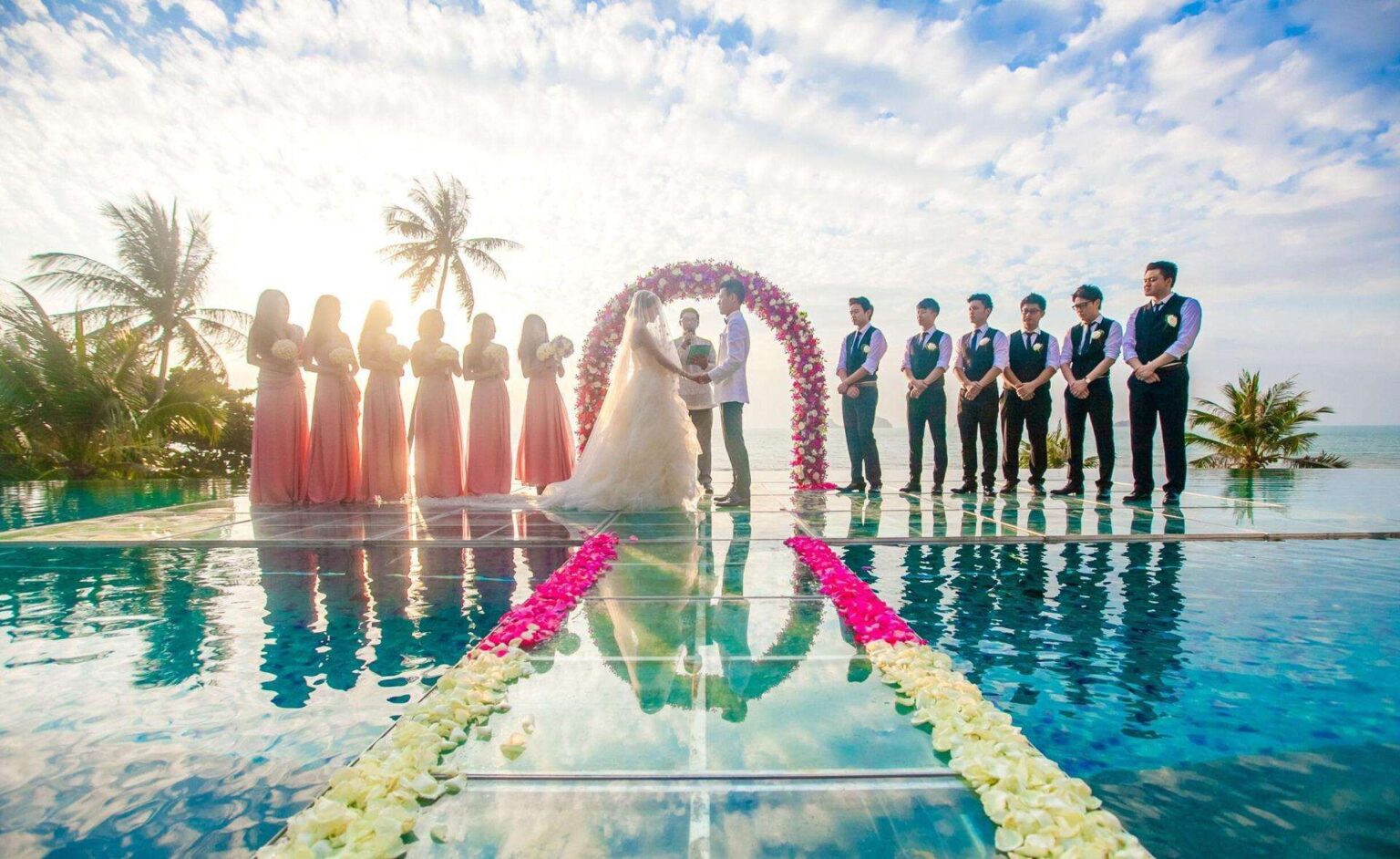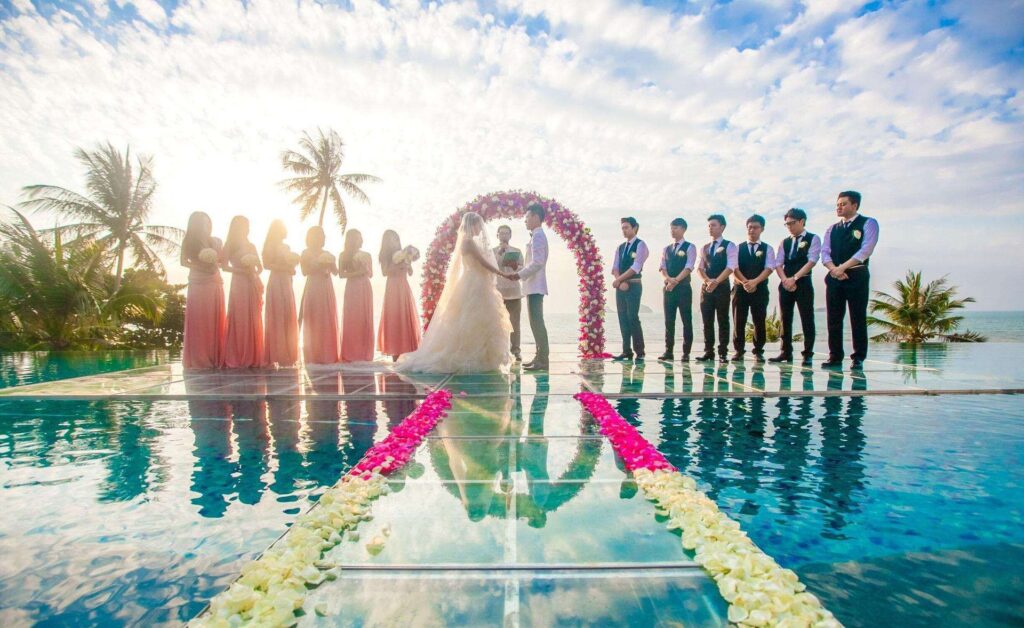 You wouldn't believe how easy it is to turn a body of water into a dance floor. No, we're not suggesting you drain out the pool and dance on the floor of it, no. We suggest dancing on top of it. It may sound impossible, but, a clear platform can be placed above it so you can have a magnificent dance floor under your feet. Sure, it can be a bit of a challenge to do so, as it's not something that's often done, but it's certainly doable. Just imagine how many gorgeous photos would be taken from that dance floor.
5. Decorate With Balloons And Beach Balls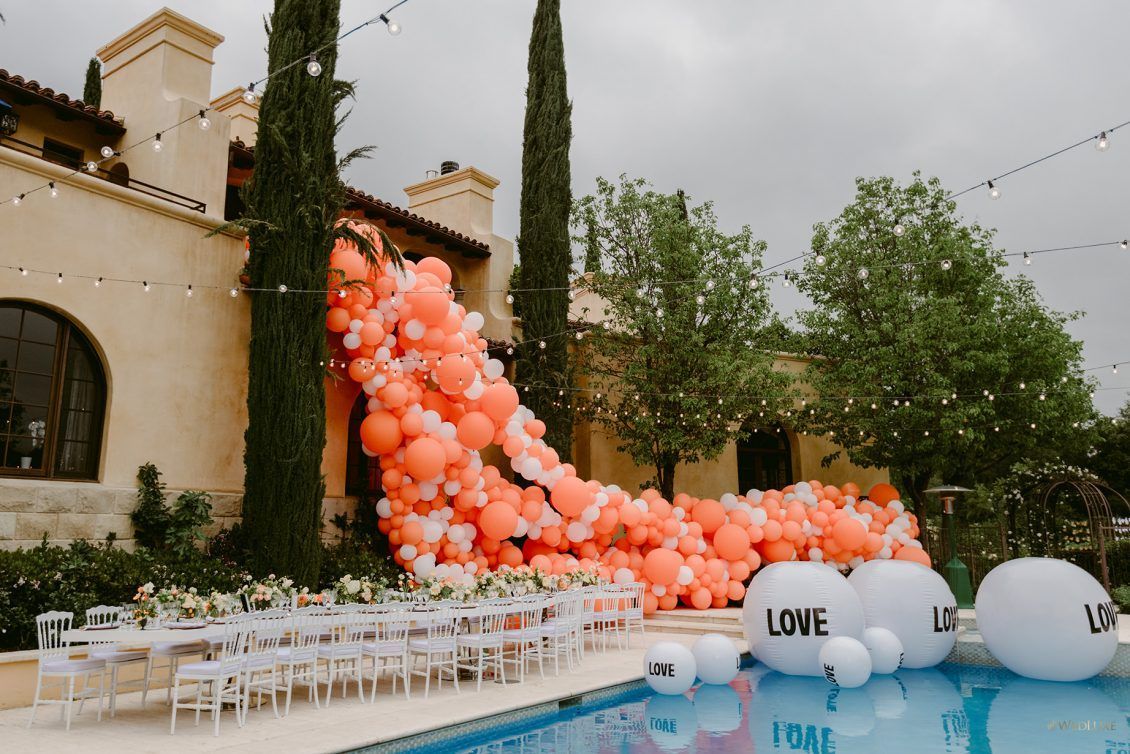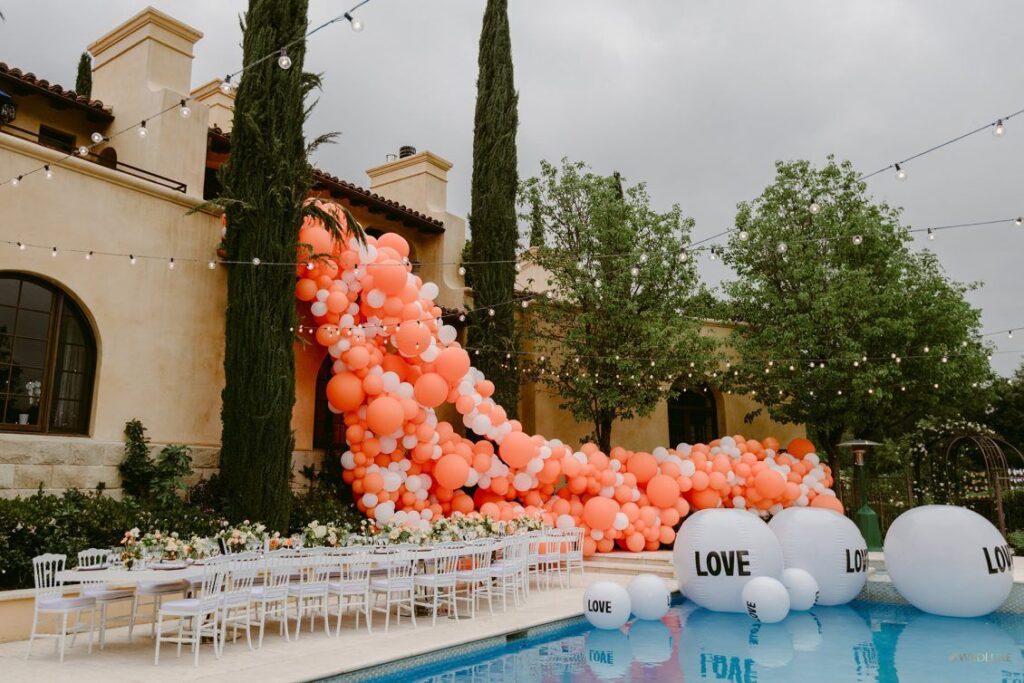 You don't often see the words 'wedding' and 'beach ball' go hand in hand. However, a few balloons and a couple of clear beach balls can look stunning in the pool. Not only will it look nice, but it can also be a conversation piece or an ice breaker for a possible future couple that's kind of scared to talk to each other. Now, beach balls are really inviting, so, your wedding party could easily turn into a pool party. All it takes is one daring guest. That would be an awesome story, wouldn't it?
6. Sip Cocktails
You can argue if you want that you could enjoy a cocktail at any wedding reception, but, is mojito really that good unless there's water nearby? Well, in all honesty, yes. You could drink mojito instead of hot cocoa in a mountain cabin in the middle of December and it would still taste good, but that's beside the point. Having a poolside party allows you to whatever you want with your drinks. If you want to serve Pina Coladas straight from the coconut you can do so. You can do whatever you want.
7. Have A DJ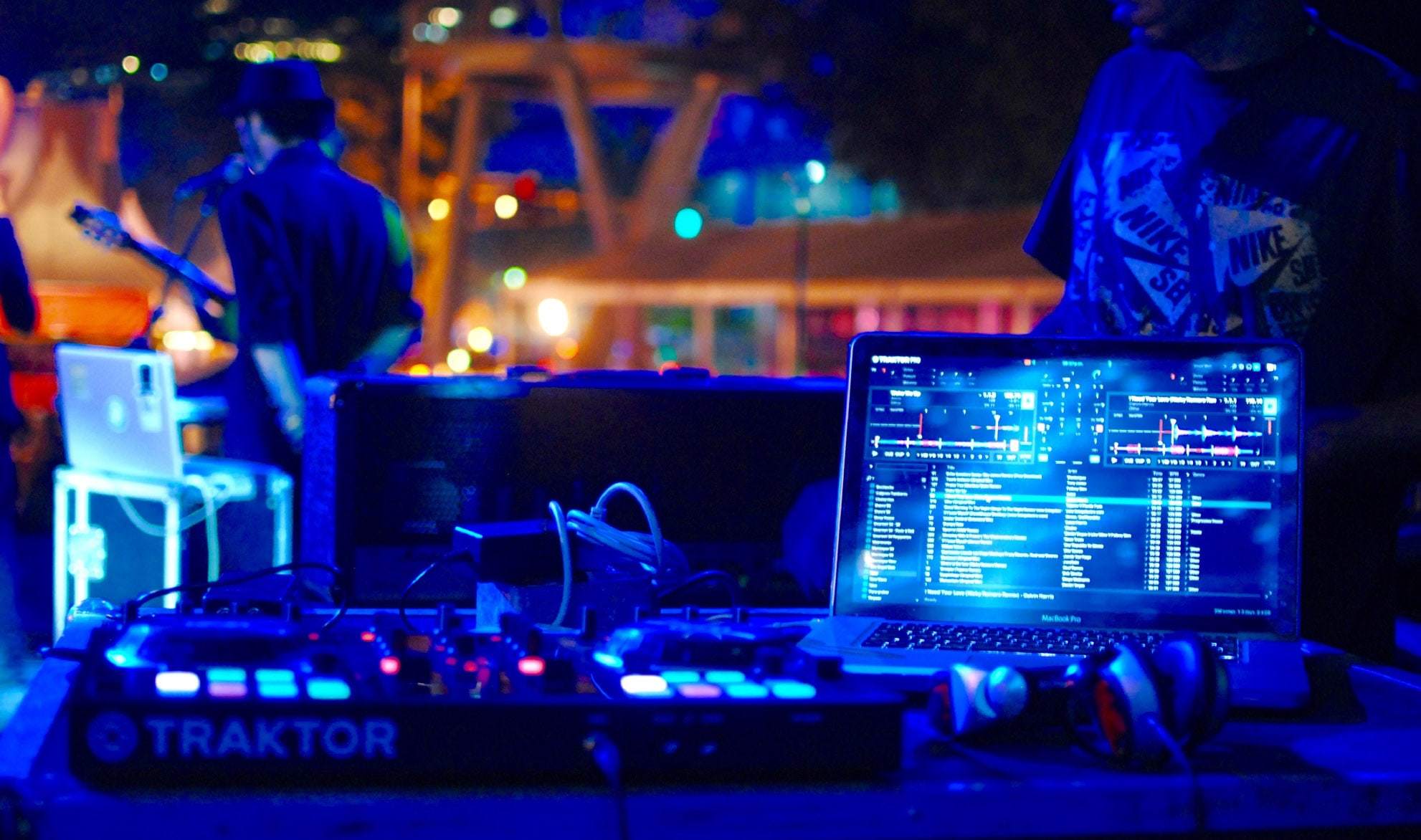 There's nothing wrong with not wanting a band or a string quartet for your wedding. It's your day, after all, spend it however you want. Let's be honest, poolside just calls for a party and band can only get you so far. So, if you'd like to have the best and most fun wedding ever – hire a DJ. He could set up his booth near the pool and all of you could dive in at one point.
8. Dive For The Bouquet
We're just kidding, but, wouldn't it be great if you would just toss the bouquet in the pool and have your bridesmaids and friends just dive right in? Now, that would be a sight to remember.
9. Have A Late-Night Pool Party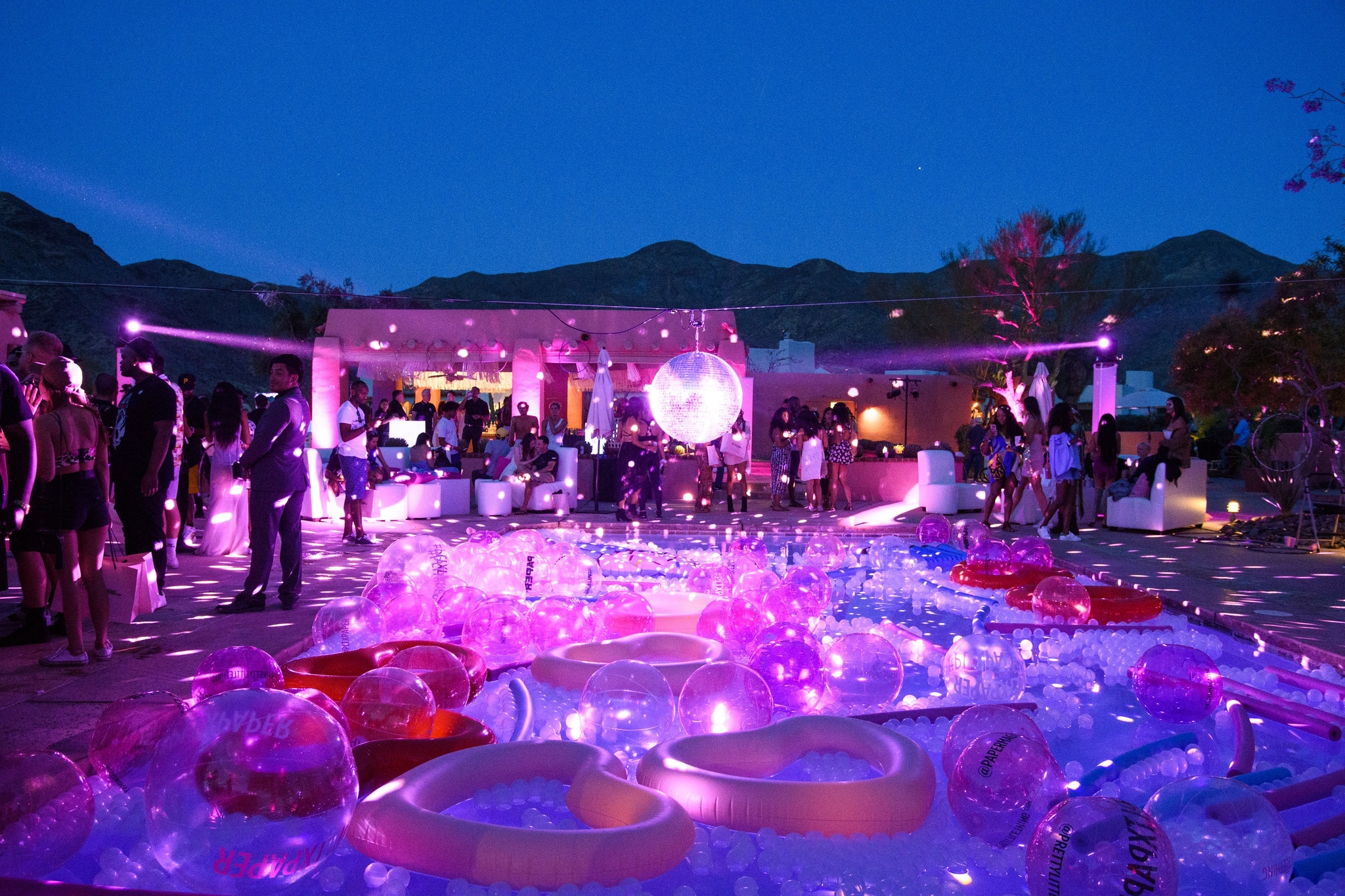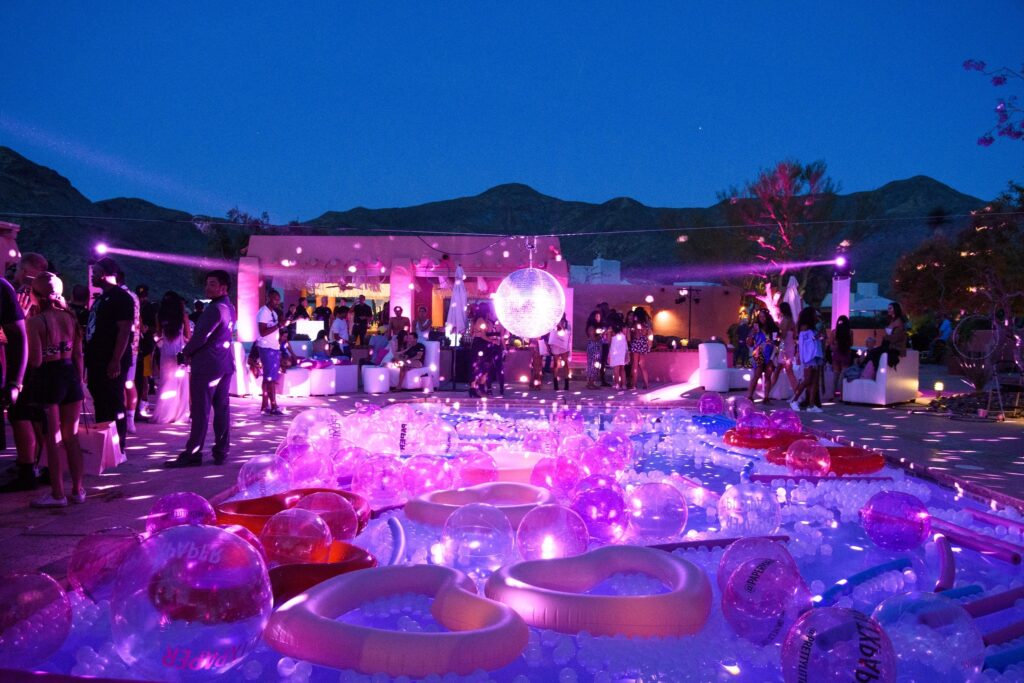 Once all the formalities are over and now it's your turn to have fun, you can turn the wedding into a pool party. You can all dive right it, fully clothed and have the best night of your life. Naturally, this would only happen with only close friends around. We wouldn't want your Nana stressing over her baby doing 'The Bomb' in her wedding dress with a bottle of champagne in her hand. No one would need to know.
Now, we could go on and one about all the different reasons, but in the end, the decision is yours. It's your big day and you can do whatever you want. But, this does seem quite fun, doesn't it?