William Faulkner once wrote, "To understand the world, you must first understand a place like Mississippi."
Some people say that Mississippi is one of the most beautiful places on earth, and indeed the beauty of the state contrasts much of the state's troubled history. But the perseverance and courage of Mississippi's greatest residents – in fact, many black musicians, politicians, and activists – really makes you appreciate what Mississippi culture means to people.
Maybe it's time to reconsider Mississippi as an ideal spot for a great destination wedding. In this article, we're going to discuss eight wedding destinations, along with some experiences that are sure to make a fine backdrop for the most important day in your life.
1. The Old Capitol Inn, Jackson, MS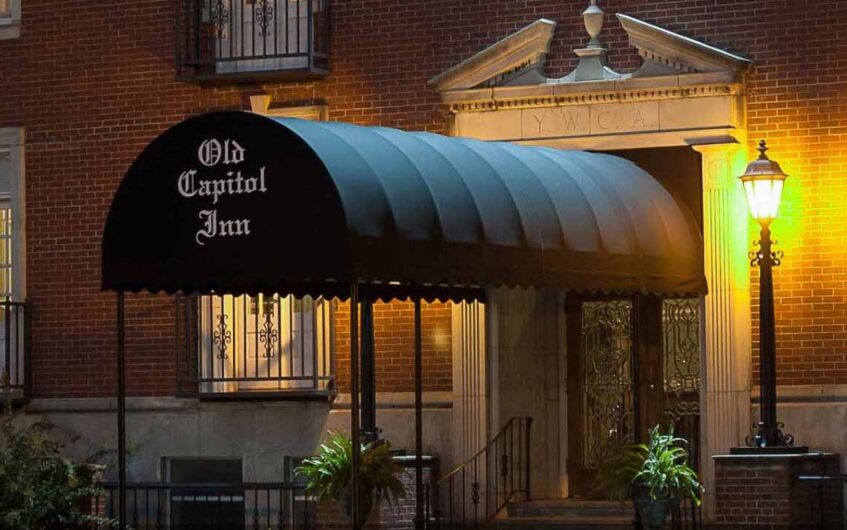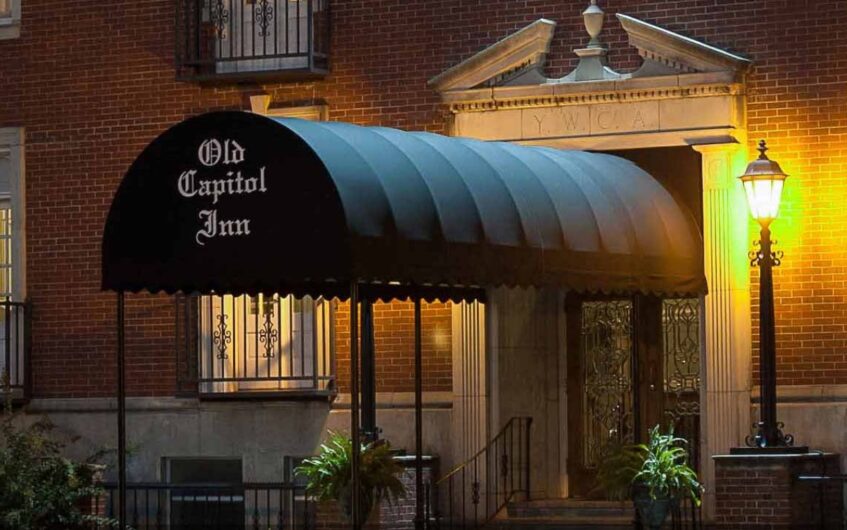 Jackson is the capital city of Mississippi and so what better place to get married than at the "Old Capitol Inn", which is actually a place so lovely it was awarded "Best Place for a Wedding Reception" by Mississippi Magazine.
A fantastic choice for an uncompromisingly large wedding, this inn seats 700 guests and has a 5,000-square-foot ballroom. The ballroom also offers a nice view of the New Orleans-inspired courtyard and garden. After the wedding, enjoy a rooftop bar while socializing!
2. Learn About the History and Origins of Mississippi Delta Blues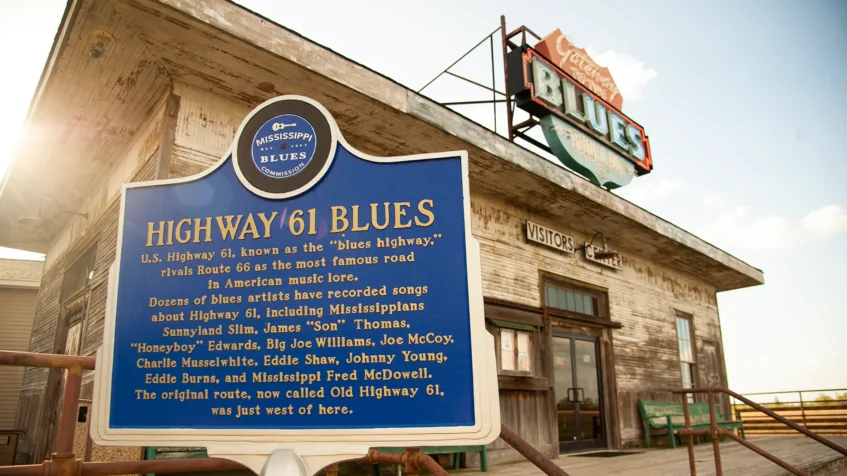 If you and your partner are a fan of music, history, and particularly the Blues, you're going to love a Mississippi Delta Blues Trail tour. The Delta MS area is famous for having introduced more blues musicians to the world than any other region.
Not only is the 700+ mile track great to drive through, but you can also stop to see gravestones of blues legends, birthplace homes, music festivals, and other pieces of blues history. You can learn more about the history of Mississippi Delta Blues music here.
You can download a Blues Trail app that directs you via GPS to various locations and historical sites of interest. You can even get married inside the heart of the delta area and rent historical homes that have been converted into B&Bs or stay at the luxurious Alluvian Hotel in Greenwood.
3. The Mill at Plein Air, Taylor, MS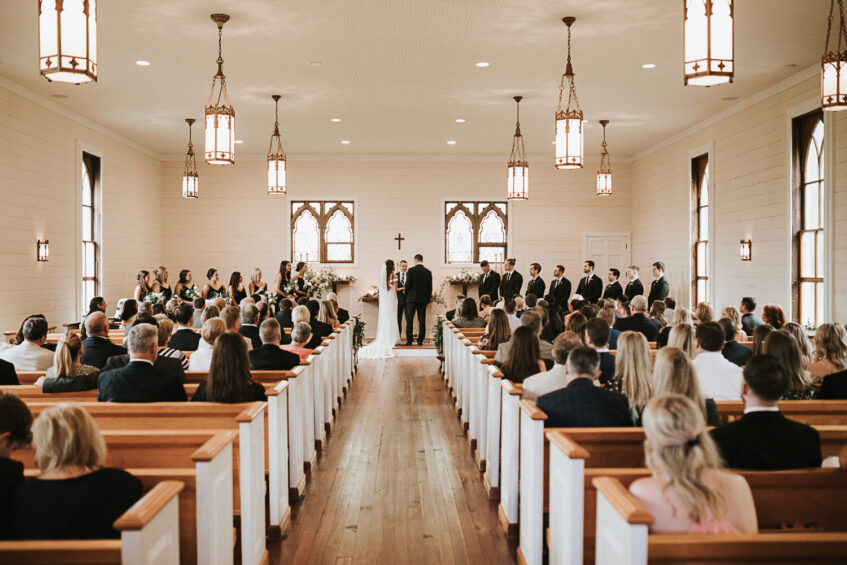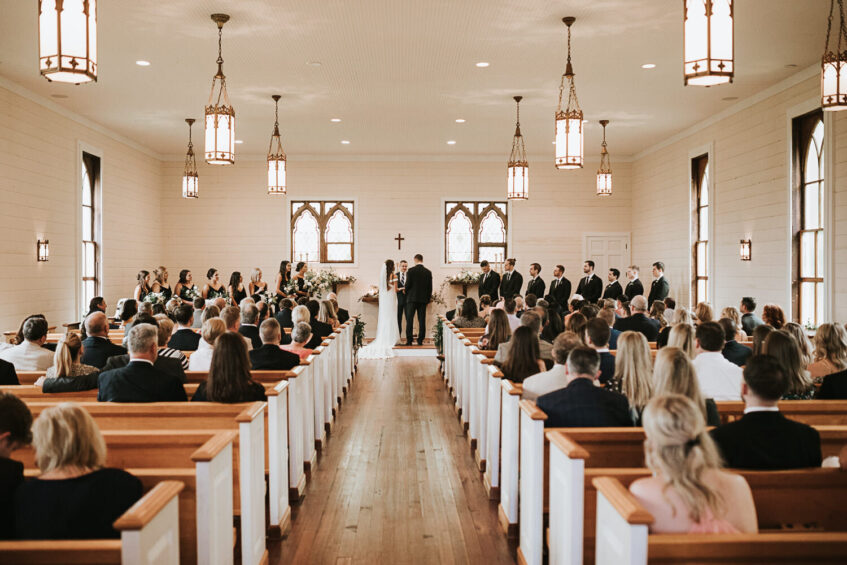 Based in Taylor, Mississippi, The Bill at Plein Air is the epitome of southern hospitality, and its chapel was actually made to resemble black Mississippi Delta churches of the early 1900s. The Mill also provides a large reception area for dancing and dining.
Your family can stay onsite and walk all over town with ease. There are bicycle-friendly streets, art and antique stores, and a Plein Air neighborhood that provides additional accommodation.
Why choose a destination wedding instead of a traditional cathedral? We wondered the same thing and then found the answer: it's about wedding escapism!
4. Pierce Castle, Decatur, MS
You don't have to go to Europe to get married in a castle! The Pierce Castle in Decatur offers a fairy tale castle theme and was actually inspired by the real-life love of a young soldier and his wife. A promise was made many years ago about the couple building a castle on the hill, and though they never got to see it, their descendants did – and since 2008 it stands in their memory.
You can seat about 250 people and get a rustic backdrop with a covered patio and a ballroom. This is a great way to get married in style, with amenities like a theater room, a secluded cabin in the forest, and a 1938 Cadillac for entrances and exits for the happy couple.
5. Biloxi Beach Wedding, Biloxi MS
One of the most beautiful locations in Mississippi is Biloxi, a coastal area that coincides with the Gulf of Mexico. Biloxi gives you plenty of culture and scenic coastal areas, particularly the Mississippi Gulf Coast, with its lovely scenery, lighthouses, museums, and swimming and sailing activities.
You can get some wedding planning assistance from hotels that offer the complete experience, including the Courtyard Marriott Gulfport Beachfront, Beau Rivage Resort and Casino, the Great Southern Club, and the Oak Crest Mansion Inn.
6. The Aisle, Kosciusko, MS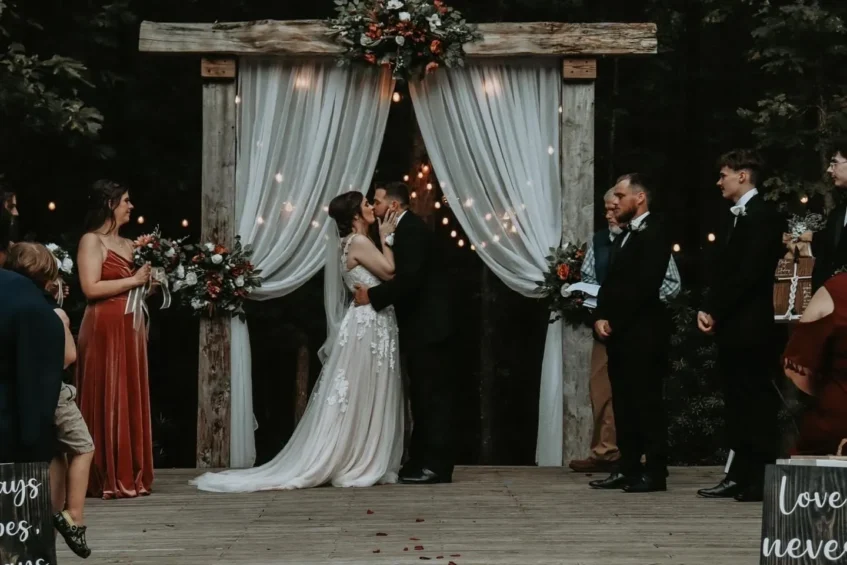 If you want something drier than a beach wedding, opt for The Aisle, a woodsy experience, held on 80 acres in Mississippi. The naturalistic setting offers a large area for guests, and large and accommodating rooms for the bride and groom. There are also camping tents a short distance away that are ideal for large families to spend quality time around a campfire.
Even some of the amenities are awesome, like fruitwood-stained wooden chairs, large oak tables, a 1951 Chevrolet Truck classic for a drink station, and best of all, a wedding in the center of the woods.
7. The Ice House Venue in Jackson, Mississippi
The Ice House building has been hosting important events since the early 20th century, and though there are modern conveniences, much effort has been made to restore the house to its classic condition. You will love the ironwork, the brick courtyard and fountain, the spiral staircase, the chandeliers, and the wonderful floral designs for a backdrop.
While the venue holds over 1,000 guests, one of the best features is the 3,000 square foot man cave which has TVs, pool tables, big screen TVs, a bar, and leather couches – ideal for a stag party for the groom and his best friends.
The location is also ideal for checking out popular restaurants and other attractions like Sweetie Pies Frying Bird, Hal and Mal's, Bettina's Soulfood Kitchen, and the Mississippi Museum of Art.
Speaking of a stag party, half of it should be hosted indoors among friends and the other half should be enjoyed out on the town, sampling the nightlife!
8. Hollow Creek Plantation, Ecru, MS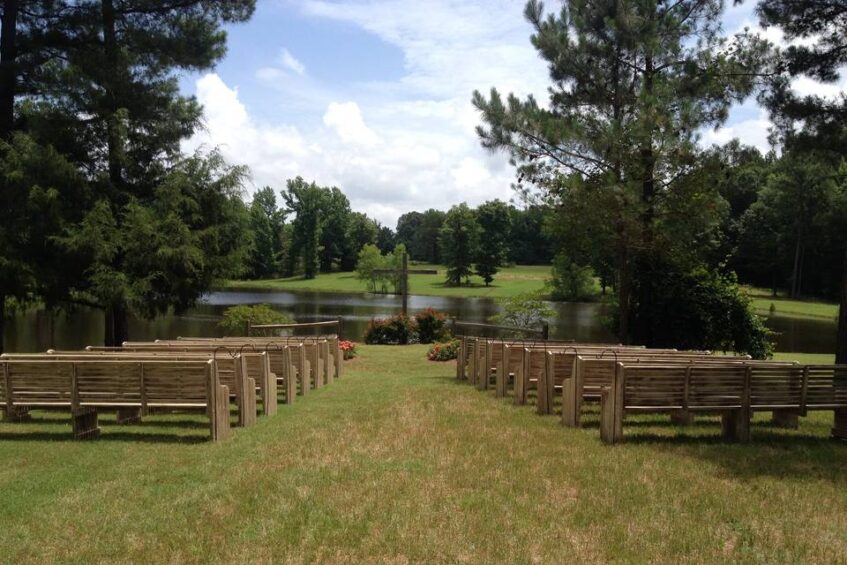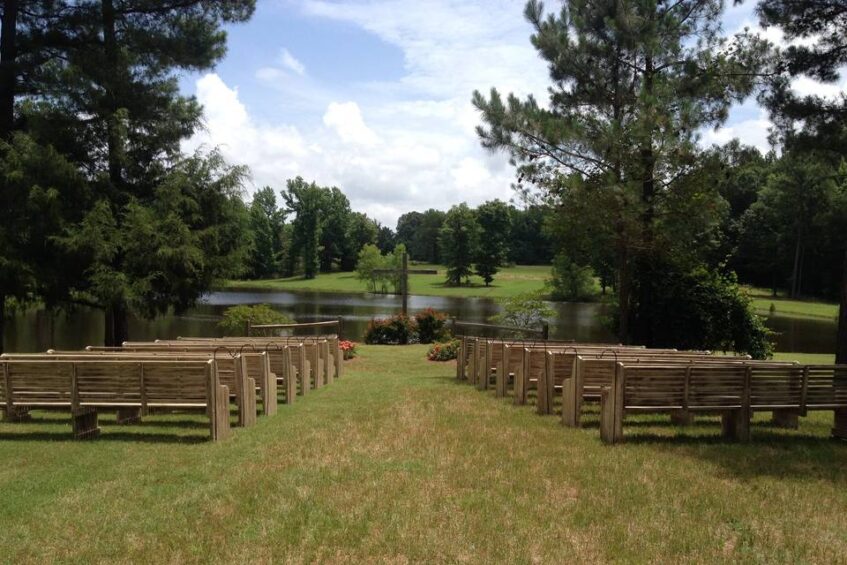 Hollow Creek Plantation in Ecru offers a rustic country backdrop, as well as scenic lakeside views, with a 3,000-square-foot covered pavilion. The venue is ideal for western and rustic weddings that are stylish but not extremely expensive. There's also hay bale seating and a horse-drawn bridal carriage to have the definitive cowboy wedding.
Domestic Destination Weddings On the Rise!
According to Condor Ferries, 350,000 destination weddings are performed in the U.S., 75% of new marrieds and honeymooners vacation in or near their home country, and 90% say they choose their destination based on climate – nothing too fancy or dramatic.
It may be too much trouble to get married overseas, but that doesn't mean you can't have a beautiful, charming, and fairy-tale wedding at home! Why not schedule a visit to Mississippi to commemorate the past, present, and future of your love?