Planning to decorate a lovely house to live with your spouse? In that case, there are several things that you need to keep in mind. From thinking about the budget to considering the choices and preferences of both parties- you need to do a lot. Well, decorating, installing furniture, and incorporating new items into your house can be a challenging and time-consuming task.
So before you start to set up your home, think if you and your spouse have time for this fun activity? And are you ready to compromise on your daily house chores and office work? If yes, then you can start planning your house at Rent.com.
Make a plan, choose a cool scheme, and decide on a budget. Check 1stopbedrooms.com to explore the One-Stop Bedrooms' collection and find the best pieces of furniture for you. Go window shopping and imagine how certain furniture would look in your house. Need more help? Read further to get an idea of how you need to set up your new house.
Decide What You Both Like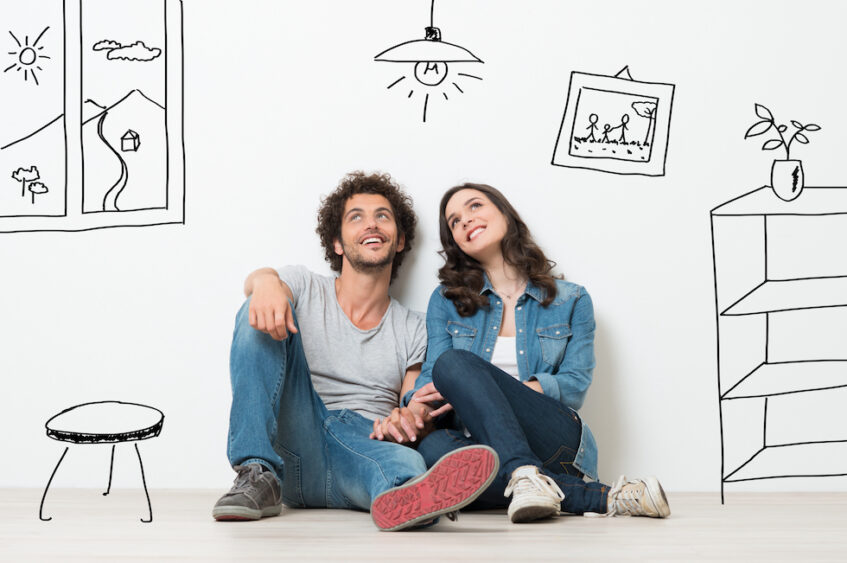 Your very first step in decorating your house is to decide what you like. Though we understand that you both truly love each other, you both might have different perspectives about the color scheme, theme, and decor of your house. So, sit together and talk about the expectations they have for the design of your house.
You might be surprised when your spouse opens up with amazing ideas that they have about the home. This might help you look at interesting aspects of home decor. Unfortunately, if both of you are not on the same page, you both can discuss to find common ground. Make sure to resist your temptations to take over and make every decision alone. Allow your spouse to tell their reasons for their choices. You can also decide to decorate different spaces of the house. These techniques allow you to avoid fighting with each other and test your home designing skills.
Think About Your Budget
Well, every plan will not fall within your budget. Here is when you need to make compromises. So, once you know whether you need to go for the minimalist, high-end, traditional, or other approaches for designing, set a budget. Deciding on how much you can afford from the very beginning will help you choose furniture, decor, and other things based on your pocket.
Also, keep a margin of error, as there is always a risk of spending more than what you initially planned on. For instance, the sofa you are planning to get may cost you more than you think once you factor in travel and moving. After making a budget, think about areas where you can save money through a little DIY. Moreover, decide on things that are absolutely vital to your home.
You can also read up more on renovation costs and where you can save during the interior design phase by checking out this cost guide by Swiss Interior.
Decide Your Color Palette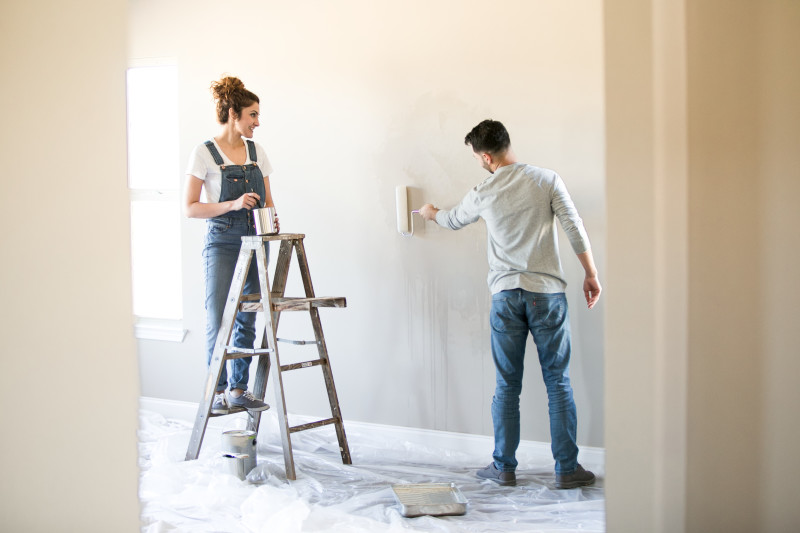 The color palette of each room will be the heart and soul of your space. If you and your spouse don't decide on a color palette, you might end up with decor pieces, room accessories, and furniture that clash with each other. Therefore, your house will look cluttered and unappealing.
So, choose a color palette for each room and then revolve the decor around it. There are many methods to make a sound decision. You can begin with an art piece or flooring. The best way to do that is to take a leap with something you love. For instance, if you have a massive frame with color tones like brown and white, make those two colors major parts of your color palette. This is an ideal way to choose a solid color scheme for your first home together.
Go for Window Shopping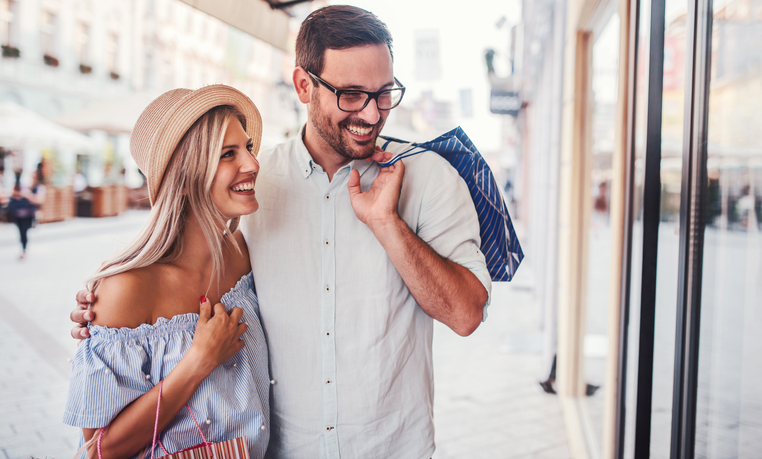 Now that you have a plan, budget, and color scheme, should you start shopping? No, not yet. It's time to explore your options. Spend some time exploring things, take a quote for some furniture items, ask for frame and sculpture prices, and find things that can come within your budget.
Being a newlywed couple, you will have a lot of fun window shopping together. So, don't worry about getting bored and overwhelmed with the task. Try to check multiple shops for different things to get an idea about the general prices of items. Make sure to note down the prices to calculate whether all the house items will come in your budget or not. Once you get back home, give thoughts to your window shopping, and redefine your plan if necessary.
Choose Functional Furniture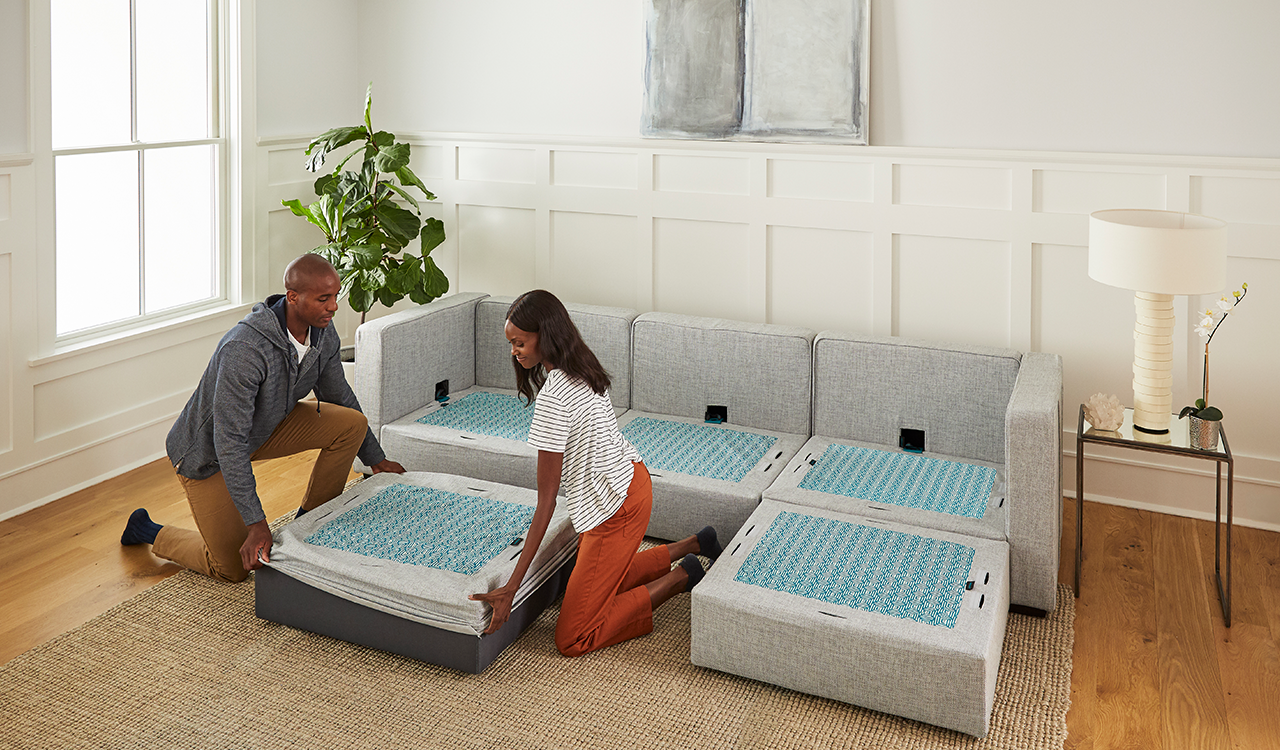 There will be lots of furniture items in the market that will tempt you. However, you need to control yourself. When you are on a budget, it's best to go for functional and comfortable furniture like a sofa, chairs, or bed so that you don't have to change them after buying.
Also, limit your furniture items- only invest in things that you absolutely need.
Add Some Memories in Your House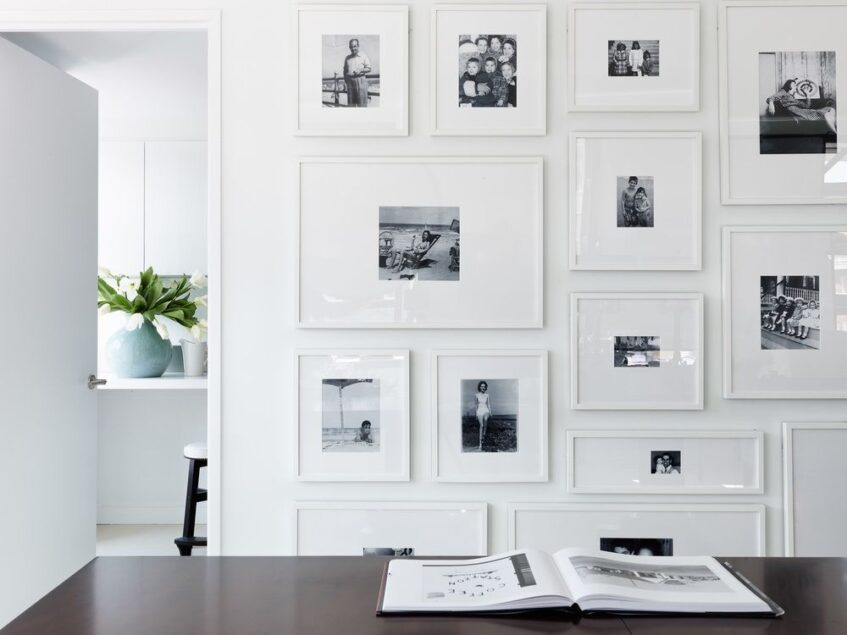 Couples can make their house look unique and add an interesting edge to the decoration by adding memories to their house. Incorporating wedding pictures or any gift your spouse gave you on your first birthday together can be placed on noticeable corners of the house.
You can even create a memorable wall to hang all the beautiful moments you have spent together. They can be date night, wedding, world tour, and other pictures. And, of course, both parties need to have a say in what things need to be included in home decor. Lastly, don't forget to think about the theme and color scheme of your space.
Decorating your first house after marriage with your spouse is totally a dream come true. The entire process is mesmerizing, joyful, and fun. Not only do you decorate a beautiful house together, but you also have the best and most memorable time after the marriage.
Of course, you both might have different opinions on several things, and you both might fight several times over the smallest things, but this will be the time that you will always remember in your life. So, start planning to decorate your home sweet home together.