Congratulations on your engagement! Your wedding day will be one of your life's most memorable and cherished days. As you begin planning your special day, don't forget to start thinking about your wedding photography. Choosing a skilled photographer is one of the best wedding day investments you can make. Not only will they capture all of the special moments, but they will also help you to look your best on camera.
So, how can you guarantee that your wedding photos turn out amazing? We've collaborated with Daniel Neucom Photography to bring you ten tips for taking couples' wedding photos like a pro!
1. Schedule a Pre-wedding Photo Session
It is a great way to get to know your photographer and for them to get to know you as a couple. It will also help you feel more comfortable in front of the camera on your wedding day.
2. Plan Ahead
Prepare a list of the types of photos you want to be taken on your wedding day. Discuss these ideas with your photographer in advance so they can be prepared.
3. Choose a Good Location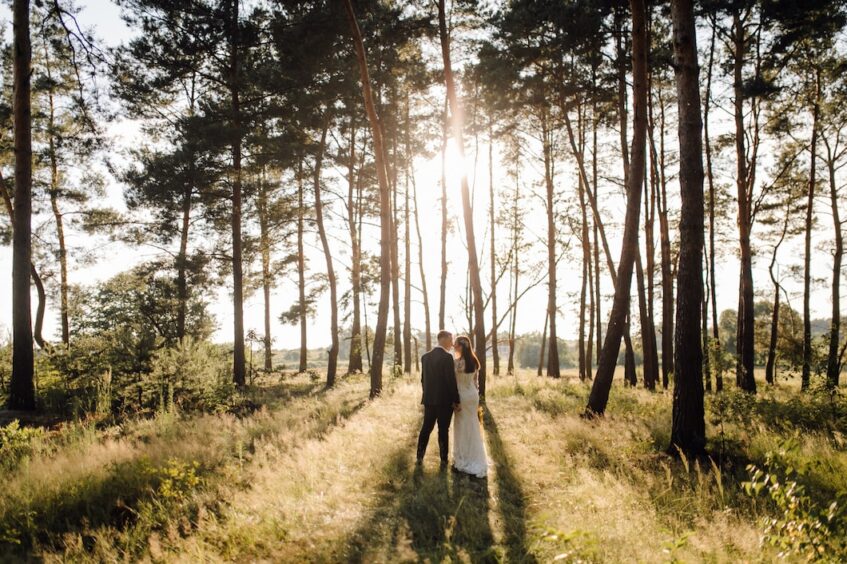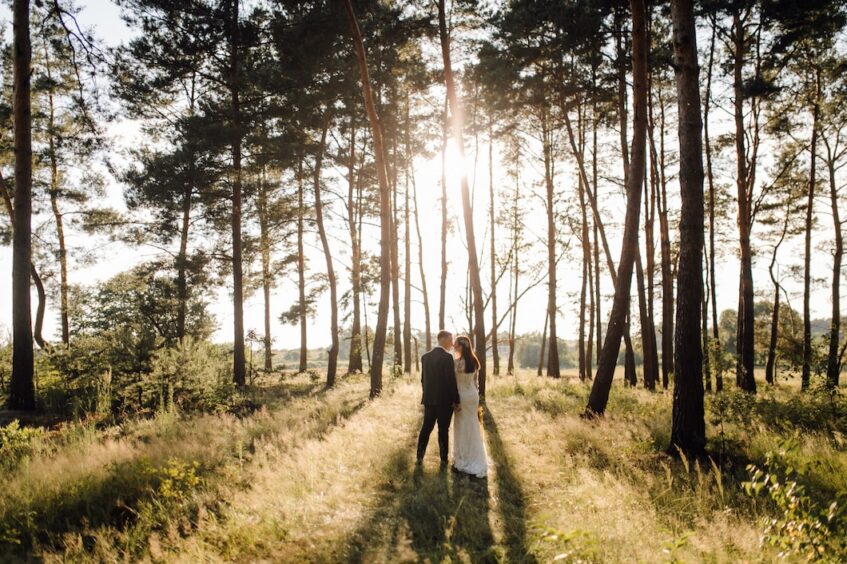 The location of your photo shoot will play a big role in your photos' overall look and feel. If possible, choose a place that has meaning to you as a couple.
4. Be Natural
The best photos are usually the ones where you look like yourselves. Don't try to pose too much or force smiles – let the moment happen naturally and just relax into it.
5. Have Fun With It
Someone's wedding day is meant to be a joyful occasion, so make the most of your photo session! Take some time to play around and enjoy each other's company.
6. Get Creative
There's no need to stick to traditional poses – get creative and experiment with different angles and compositions. Have fun! A happy bride and groom look good in photos, so don't be afraid to laugh and have some fun while taking pictures.
7. Incorporate Props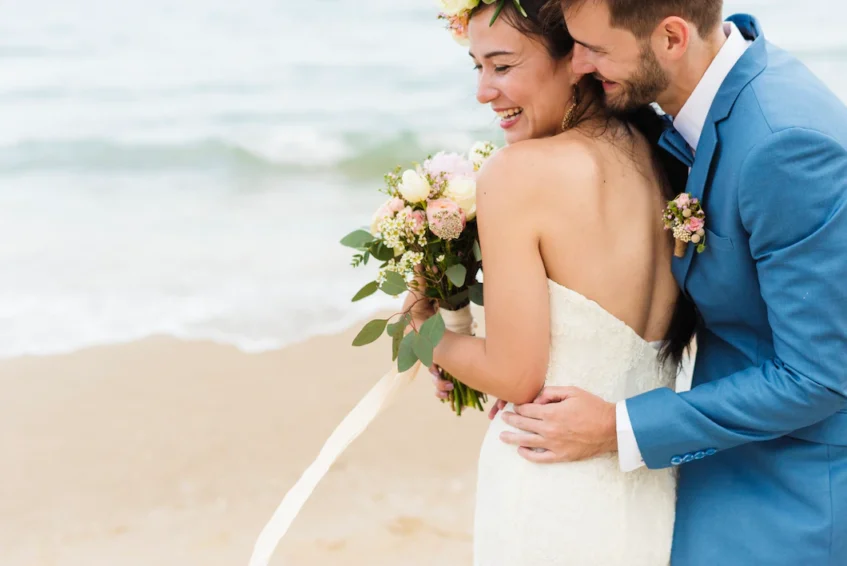 Props could also add a fun and personal touch to your photos. Just make sure not to go overboard – sometimes less is more.
8. Use the Environment to Your Advantage
Make use of whatever surrounds you – beautiful flowers, interesting architecture, or even some good lighting. Keep an eye on the weather. If it's raining or windy outside, don't worry; you can still take great wedding photos inside if you use clever lighting and positioning. Just be prepared for slower speeds when shooting with natural light since reflections will be more challenging to capture.
9. Wear Complementary Outfits
What you wear will also contribute to your photos' overall look and feel, so take some time to plan ahead and choose outfits that complement each other well.
10. Be Prepared for Anything
On the day of the shoot, bring along any items that might come in handy – sunscreen, insect repellent, water bottles, etc. By being prepared for anything, you'll be able to relax and focus on enjoying yourselves. It may take some time for your photos to come back after being taken, so don't get too frustrated if things don't go according to plan! Just remember that there's no better way to remember your wedding day than with beautiful photos that truly reflect your special day!
Poses to Try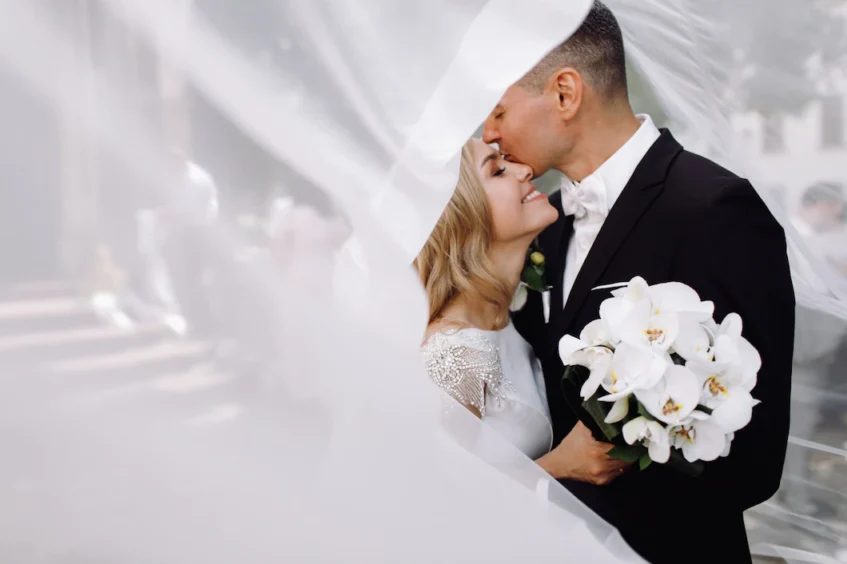 Maybe you're the type of couple who loves to experiment, or perhaps you prefer things to be a little more traditional. Either way, we've got you covered with a few pose ideas to get you started. Here are just a few of our favorites:
The Dip
Have your groom lift you up and dip you backward. It is a great way to show off your dress and is also really romantic!
Walking Away
Get creative with this one – have your groom walk away from you while you stay in place or vice versa. You can even have him spin you around for an added element of fun!
The Lean
It is a classic pose that always looks good. Have your groom stand behind you and lean his head down next to yours. You can also place your hands on his chest for added closeness.
The Criss-Cross
This one is a little more lighthearted. Lift and carry yourself while crossing your legs in front of your groom. It's a great way to show off your dress while also being very romantic!
The Twirl
This one is sure to make you feel like a princess! Have your groom hold onto your waist and spin you around. As he does, lift your dress up slightly so that it twirls around you.
The Kiss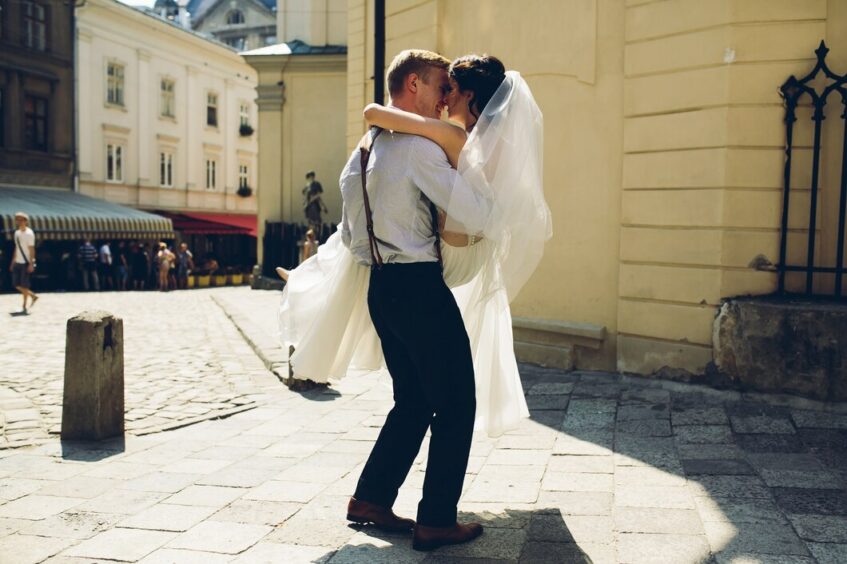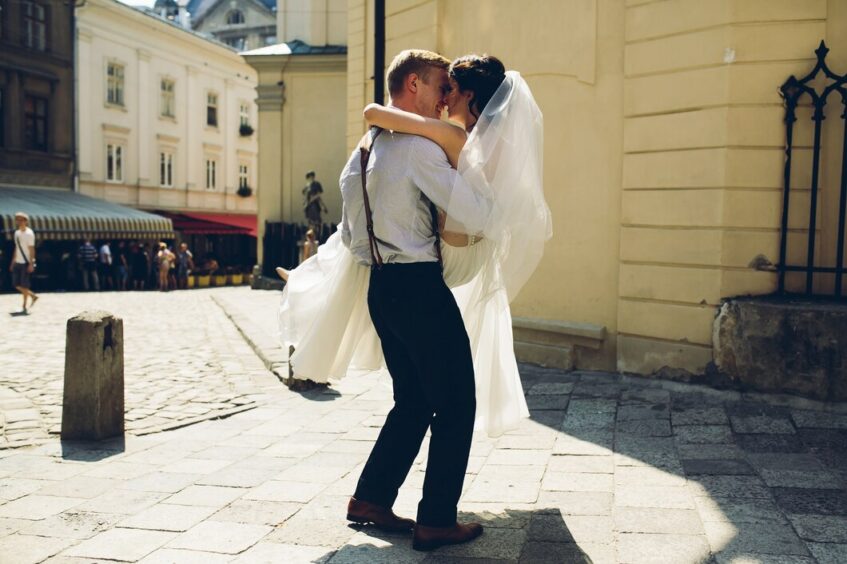 It is probably the most popular pose for couples – for a good reason! It's incredibly romantic and always looks great in photos. To make it more interesting, try kissing in front of a beautiful backdrop or incorporating props into the shot.
The Hug
It is a great way to show off your closeness as a couple. Have your groom wrap his arms around you from behind and pull you close. You can also place your hands on his chest for added closeness.
The best time of year to photograph weddings
• Fall weddings: The fall season is a great time to photograph weddings because the leaves changing colors add an element of beauty and magic to your images. You can also enjoy cooler temperatures which make for nicer photos.
• Winter weddings: Winter is the perfect time to Photograph a wedding because the scenery is always beautiful and there are fewer distractions. You can also get great candid shots of people in costume or with fake snow on their hair!
• Spring weddings: Springtime is a lovely time to photograph weddings because there are new flowers blooming and the weather is usually mild. You can also get great images of couples getting married outdoors.
Conclusion
By following these tips, you'll be sure to take amazing couples' wedding photos that you'll cherish for years to come! And if you're feeling stuck or need some inspiration, don't forget to try out some of the poses we've suggested. Congratulations on your upcoming nuptials!