A wedding is one of the most important events in our lives. Getting together with our soulmates in a  romantic ceremony surrounded by family and friends is what most people dream of. Everyone wants it to be perfect. But, for it to be ideal, you need to put a lot of effort forward.
Nothing is going to happen on its own, and by now you should have already learned this lesson. While there are many elements to planning a wedding one stands above all else – location. The place of your wedding is crucial for the success of the whole ceremony.
Of course, everyone has their ideal place for celebrating wedding vows, and you're free to choose your location by yourself. But, will you allow us to make a suggestion? If so, how about Nantucket? It's such a cozy and lovely place with amazing architecture as Congdon & Coleman can confirm. All you need to do is to lay your eyes on it and you'll know that the ideal place for a wedding ceremony.
Now, we're not expecting you to be convinced after only two paragraphs, so we have prepared more. If you keep reading you'll see our four reasons to choose Nantucket for your destination wedding.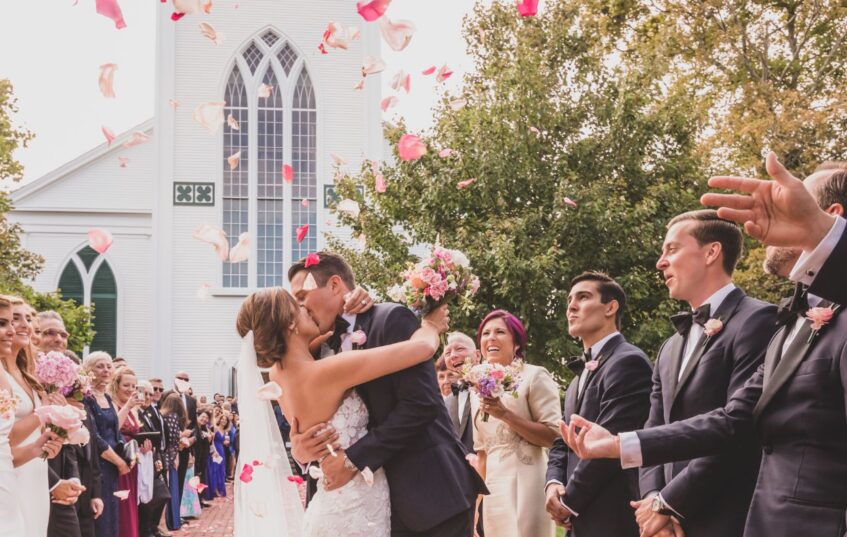 But, before we move on, you need to be aware of one thing. Making an appointment and scheduling your wedding might not be as easy as we make it sound. This place can be considered a miniature wedding in Mecca. The economy of this island relies heavily on weddings. The statistics are saying that the island hosts more than two hundred weddings on yearly basis. Considering its size, this is a huge number.
But, if you ever see photos from the weddings held in Nantucket you'll understand the frenzy and you'll want to be a part of it. By now, you are probably halfway there, so well share the downside of this island. It's not ideal to hold wedding ceremonies during the entire year. The season is considered to be all months from June to October, with peak ones being June, September, and October. Now, let's see why you'll have your ceremony here.
1. It Offers Amazing Wedding Venues
Nantucket is like a wedding paradise. It has so much to offer in different departments that it's hard to find a place where to start. Since we're talking about weddings, let's start with wedding venues. When you see how many venues this small island is you'll find it hard to believe. For all of you who want to have a ceremony held here, you won't be disappointed with what it has to offer.
You have both indoor and outdoor venues, all of which can satisfy all of your needs. Nantucket can be the right place for even the most demanding bride. Just some of the locations you have at your disposal are Millie's, Westmoor Farm, and White Elephant Hotel among many others.
2. You Can Do It On a Beach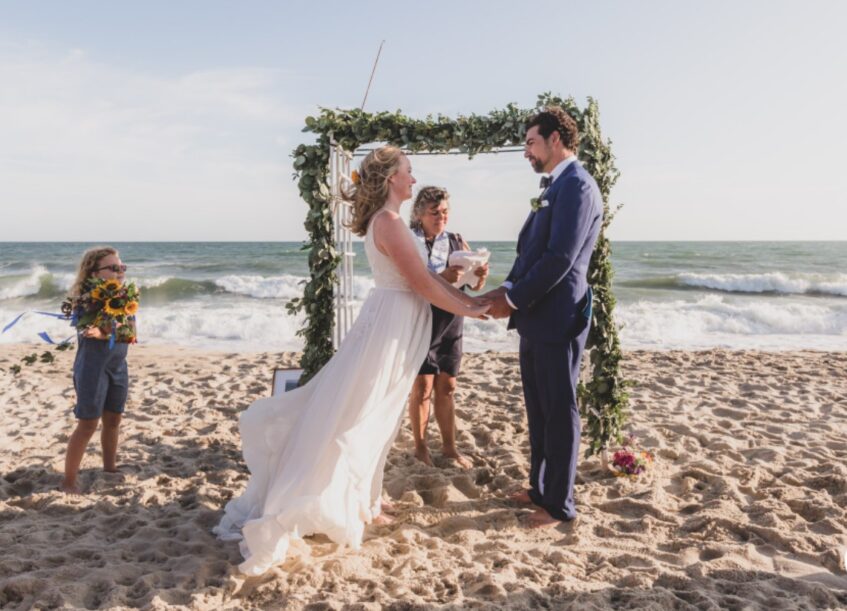 Nantucket is summer heaven. When the season starts here you just can't know which beach to visit first. It is one of the best places to vacate during the summer and early autumn in the United States. The primary reason is the number of beaches this island has to offer. Despite being rather small in proportions it truly offers everything a tourist might need. If you're a wedding tourist, this will also interest you. You can have your ceremony organized on a beach in Nantucket.
This is quite romantic to be tied to your loved one in the presence of not only the priest and your loved ones but also the vast ocean and sandy beaches. The dunes in Nantucket are like no other, and we're sure that you'll fall in love with them as soon as your feet touch the sand. Just some of the beaches at your disposal include Children's Beach, Surfside Beach, Cisco Beach, and Dionis Beach. The number goes far above a dozen, and you can have a whole day dedicated to choosing the right one.
3. You Can Spend The Honeymoon There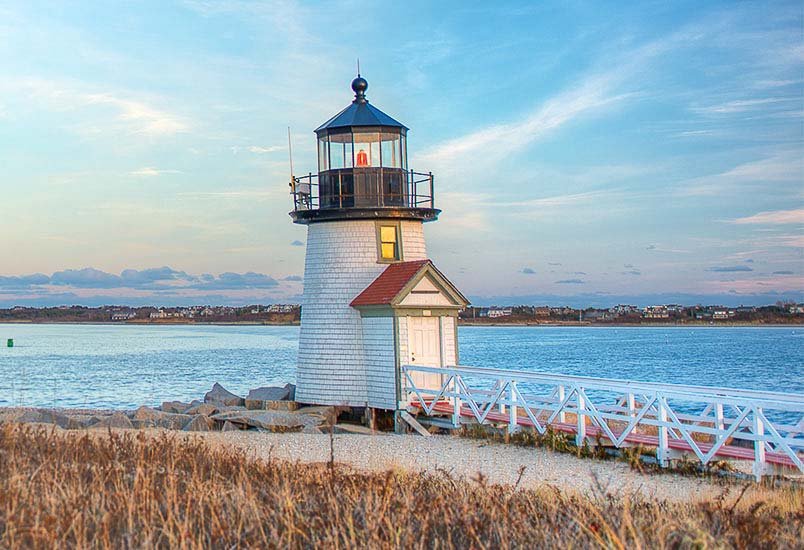 This is what's called killing two flies with one hit. If you choose Nantucket as the perfect destination for your wedding ceremony it can offer you so much more.  Once the ceremony is done, and the party ends, the morning after is when the thoughts about a honeymoon start swarming. If you haven't planned anything, you should just stay put.
Many couples decide on this move. Nantucket is a tourist place above all else. It has plenty of hotels and things to do. As we said, there are plenty of beaches to see and spend days daydreaming. Nantucket will greet you with open arms. If you visit during the summer, there's no reason not to see it as the ideal place for your vacation too. This is not the only practical thing to do, we wholeheartedly recommend it. You won't be disappointed.
4. It's Easily Accessible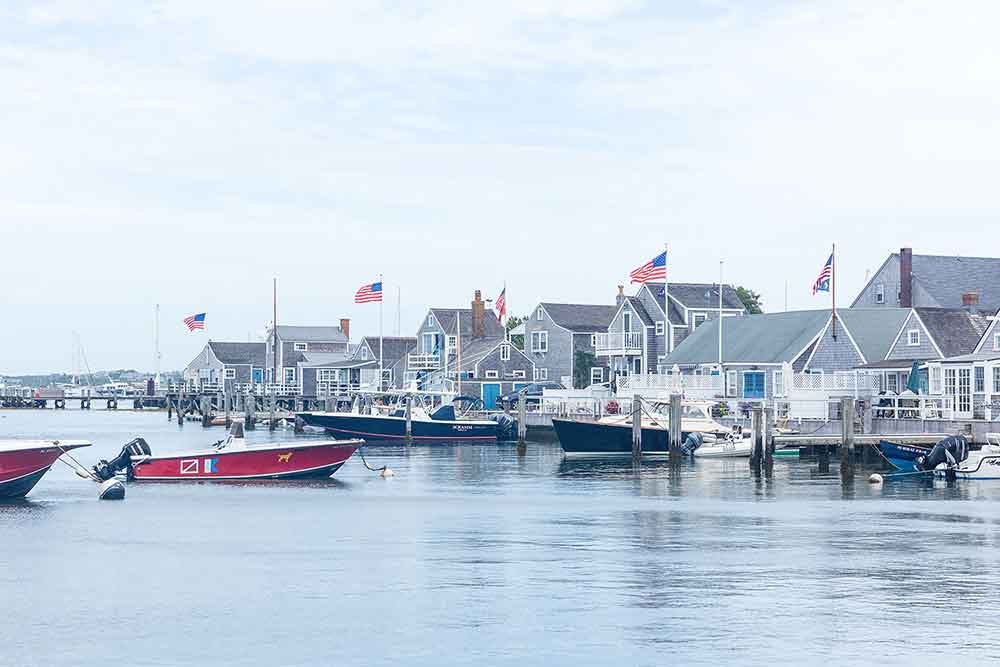 While the bride and the groom are the two most important people at a wedding we shouldn't forget about the guests. As we said, Nantucket is s small island, and one could call it remote. While it's not a land base it is still easily accessible. Most people would dare call it close to mainland America. It has an airport of its own with flights from Washington DC, Boston, and New York coming in daily.
Furthermore, it also has its ferry line which connects the island with the Big Apple, New Bedford, and Cape Cod. As you can see, none of your guests can't complain that they don't have how to arrive at your wedding. The fact that it's so easily accessible by two means of transport, but at the same time it looks like a place from fairy tales is what makes it ideal for any wedding.
The history, the architecture, it's all there. The one thing that's missing is you, your bride or groom, and your guests. Everything else can be found in Nantucket. If you don't believe us, come and check it out. You'll see what we're talking about.