If you've been dreaming of an enchanted mountain wedding surrounded by panoramic views, then look no further than the beautiful city of Gatlinburg. Set against the natural backdrop of the Great Smoky Mountains, this quaint resort area is overflowing with awe-inspiring scenery and romantic seclusion, perfect for your special day.
Plus, Gatlinburg offers a variety of unique venues to say "I do," from breathtaking fireplaces on intimate winery balconies overlooking lush vineyards to luxurious mountaintop weddings rife with epic sunsets. Here are just some best reasons why many couples choose Gatlinburg as their dream wedding destination.
Stunning Natural Beauty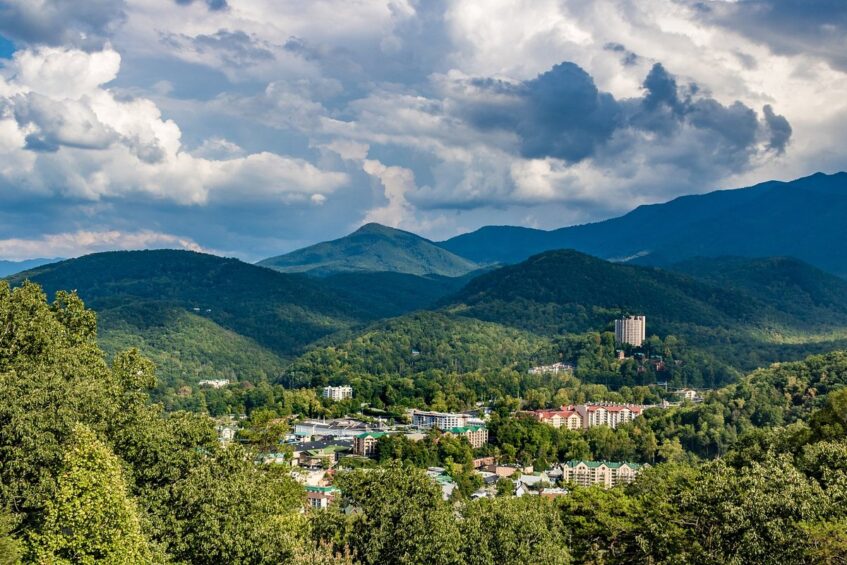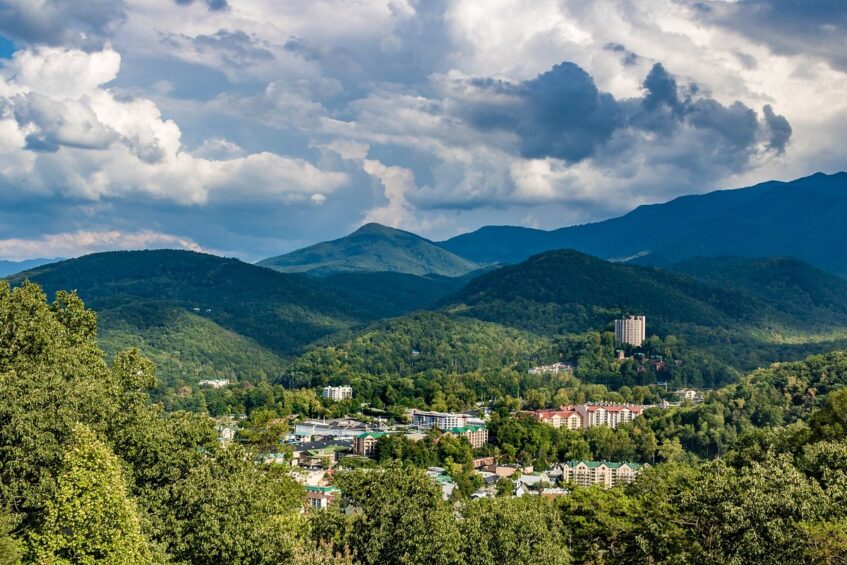 Gatlinburg offers breathtaking natural beauty that provides a stunning and romantic backdrop for weddings throughout the year. With rolling hills, cascading waterfalls, and lush forests, couples have a plethora of backdrops to choose from for their ceremony. The majestic mountains, crowned with snow, provide a captivating landscape that will be etched in the hearts of family and friends forever.
Gatlinburg not only offers wonderful scenery but also a wide range of options for holding nuptials. Whether you're seeking a charming and intimate ceremony or a grand affair, Gatlinburg will make your wedding day an unforgettable celebration of love amidst nature's beauty.
All-Inclusive Packages
Many wedding venues in Gatlinburg offer all-inclusive packages, making wedding planning much easier. These packages typically include the venue rental, catering, decorations, and sometimes even the wedding cake. By choosing an all-inclusive package, you can save time and reduce the stress of wedding planning.
Popular venues that offer Gatlinburg wedding packages include Stony Brook Lodging, which offers a range of customizable packages to fit your needs and budget. Their packages include everything from the venue rental to the photographer, florist, and DJ, making it easy to plan a beautiful and stress-free wedding. With all-inclusive Gatlinburg wedding packages, you can focus on enjoying your special day instead of worrying about the details.
Variety of Wedding Venues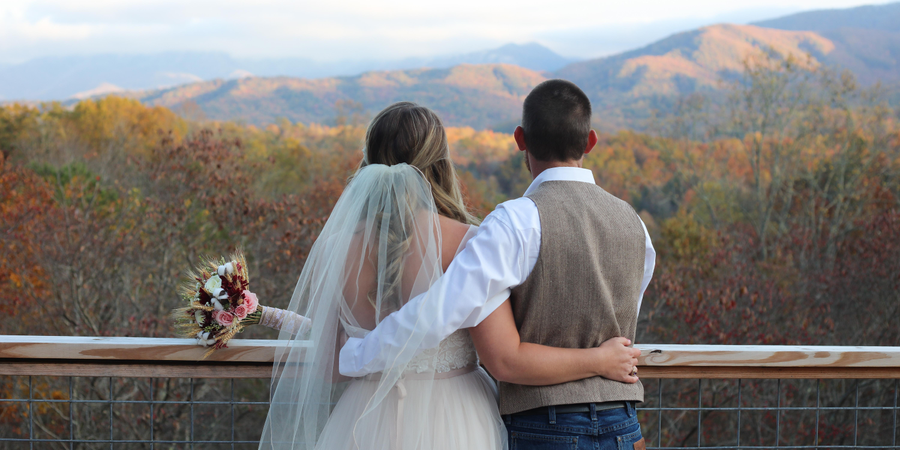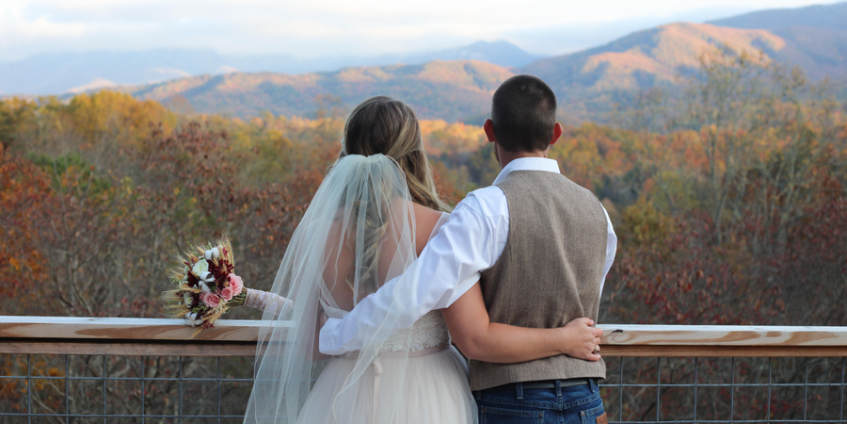 In Gatlinburg, you have your choice of wedding venues, whether you're looking for a rustic mountain lodge, a quaint chapel, or an elegant ballroom. Popular wedding venues in Gatlinburg include the Stony Brook Lodging, offering a variety of unique Gatlinburg wedding venues to suit your style and preferences. They have several indoor and outdoor wedding venues, including a rustic barn, a waterfall, a gazebo, and an event center.
Whether you're looking for a romantic and intimate setting or a grand celebration, there's a venue for every couple. Just contact their team, and they can help you customize the venue to fit your specific needs, making your wedding truly unique. With so many options available, you're sure to find the perfect venue for your dream wedding.
Affordable Prices
Compared to other popular wedding destinations, Gatlinburg offers more affordable options without sacrificing quality. Wedding packages here are typically less expensive than those in bigger cities or beach destinations.
If you choose a wedding with Stony Brooke Lodgings, their package includes everything from the ceremony venue to the reception, flowers, music, and catering. This all-inclusive approach can save you money and reduce stress since everything is taken care of in one package. Additionally, the pricing for the packages is transparent and easy to understand, so you won't have to worry about any hidden costs.
Convenient Location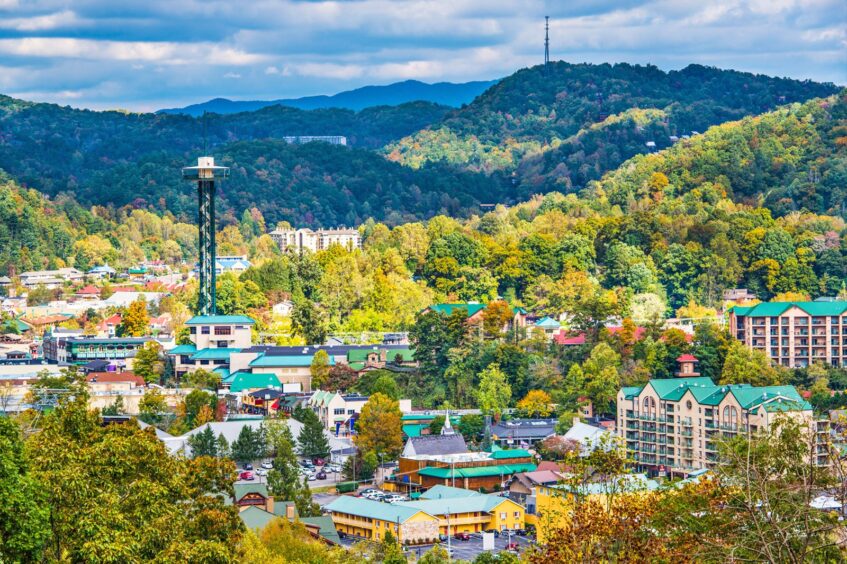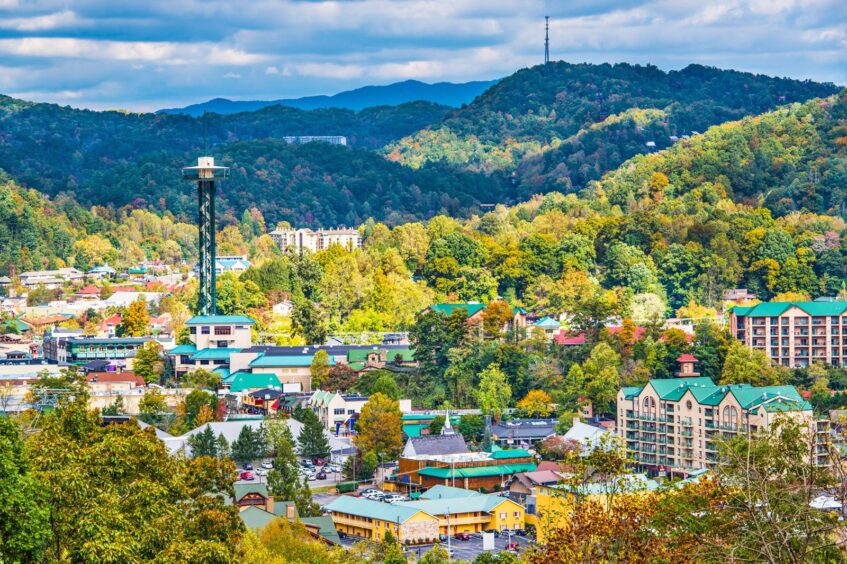 Gatlinburg is conveniently located within driving distance of many southeastern U.S. cities. This makes it a great option for guests who don't want to travel too far for a wedding. Gatlinburg is just a four-hour drive from Atlanta, Georgia, and a five-hour drive from Charlotte, North Carolina. For those traveling from farther away, Gatlinburg is also accessible by air. The McGhee Tyson Airport in Knoxville, Tennessee, is just a 45-minute drive from Gatlinburg.
Activities for Guests
Gatlinburg is brimming with things to do and see for your wedding guests. For example, guests can explore the Great Smoky Mountains National Park, take a scenic drive on the Blue Ridge Parkway, or visit the Gatlinburg Space Needle for panoramic views of the area.
Other must-see attractions include the Aquarium of the Smokies, Ripley's Believe It or Not Museum, and the Dollywood theme park. With so much variety available in Gatlinburg, you can rest assured knowing that every one of your guests will have a wonderful experience here.
Experienced Wedding Professionals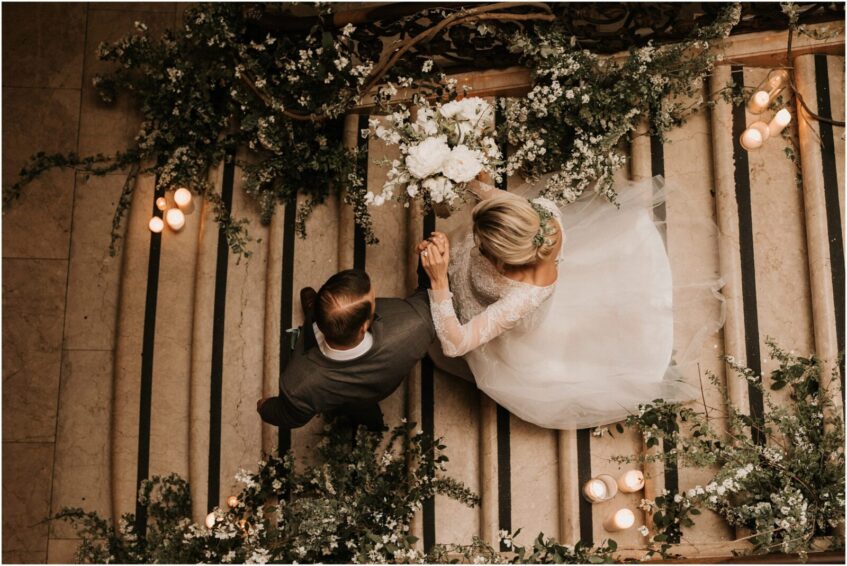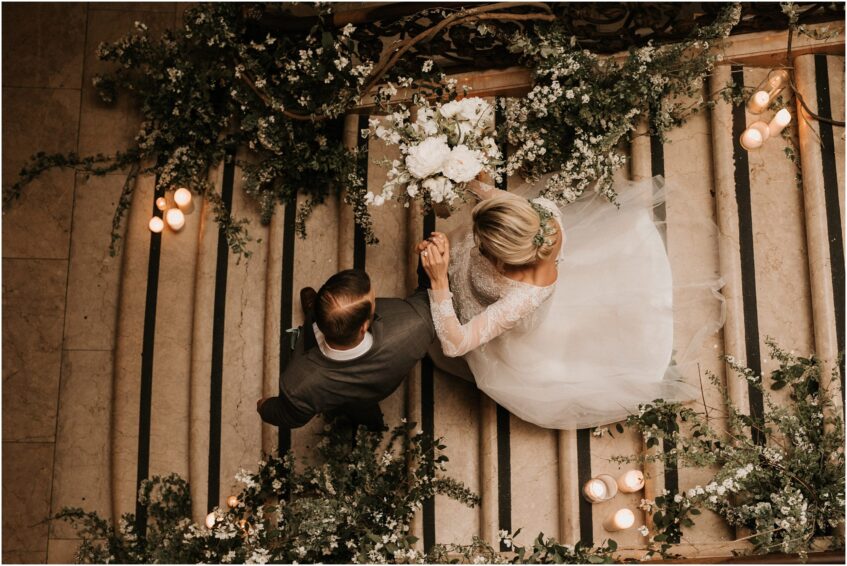 Gatlinburg has a community of experienced wedding professionals who can help you plan and execute your perfect wedding day. From wedding planners to photographers, caterers, and florists, you'll find skilled and reliable professionals in the area. These professionals have experience working in the unique setting of Gatlinburg and can help you create a wedding that fits your vision. They can also offer recommendations on local vendors, venues, and other services to make your wedding planning process easier.
Seasonal Beauty
Another great reason to choose Gatlinburg as your wedding destination is the seasonal beauty that the city offers. In the fall, the leaves change to vibrant shades of orange, red, and yellow, creating a stunning backdrop for your wedding photos, while the snow-capped mountains and cozy lodges provide a warm and romantic setting in the winter. The town comes alive in spring and summer with blooming wildflowers and greenery.
No matter what time of year you choose to get married, Gatlinburg offers breathtaking scenery to make your special day unforgettable.
Memorable Experience
Choosing Gatlinburg as your wedding destination can provide a unique and memorable experience for you and your guests. With its stunning natural beauty, variety of wedding venues, and experienced professionals, Gatlinburg has everything you need to make your wedding day special. Your guests will love the opportunity to explore the area and participate in fun activities while you'll get to create lasting memories against a backdrop of the beautiful Smoky Mountains.
Vibrant Local Culture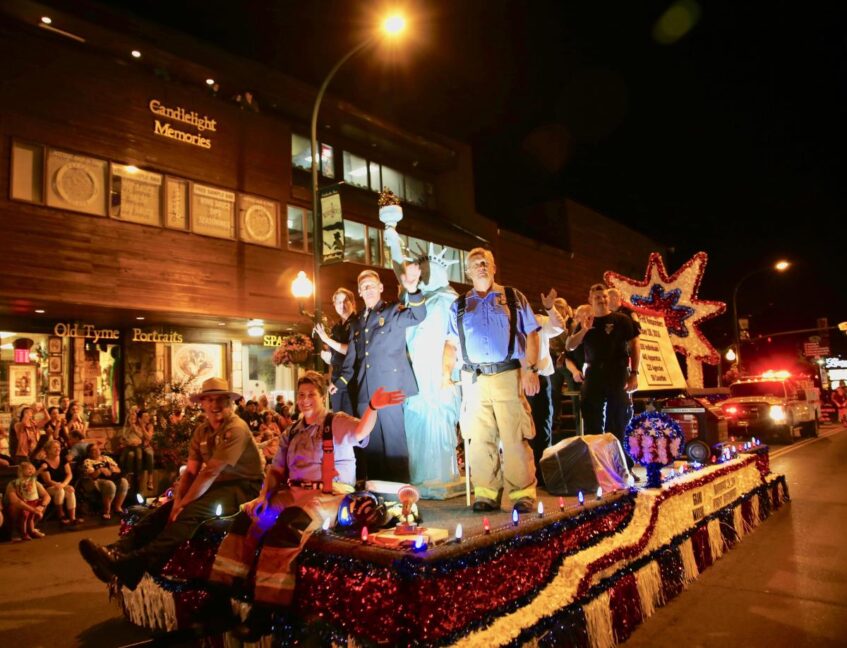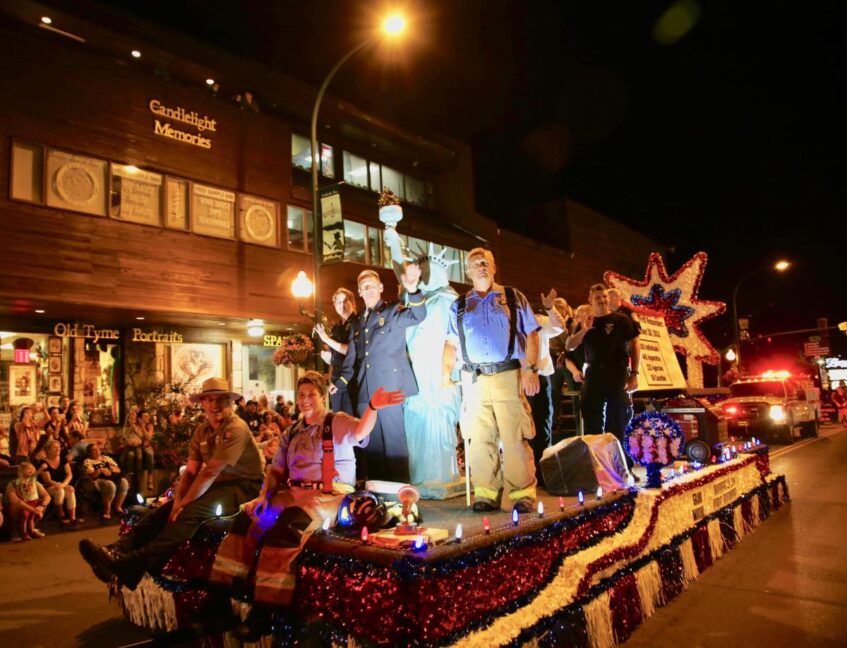 In addition to its natural beauty and range of activities, Gatlinburg's vibrant local culture can add a unique touch to your wedding day. Gatlinburg is known for its arts and crafts community, which includes over 100 artists and artisans creating pottery, paintings, and other handmade items. Many of these local artists can provide custom wedding favors or gifts that reflect the local culture and add a personal touch to your wedding day.
Additionally, it has a rich musical heritage, with traditional Appalachian music still alive and well in many local venues. You may choose to incorporate this local music into your wedding ceremony or reception to add a unique and authentic feel to your celebration.
Romantic Honeymoon Destination
Gatlinburg is not only a great place to get married, but it's also an excellent choice for a romantic honeymoon destination. After the wedding, you can stay in one of the many charming cabins or lodges in the area and enjoy some quiet time with your new spouse. There are many romantic activities to enjoy in Gatlinburg, such as moonlit strolls through the Great Smoky Mountains National Park or cozy dinners in one of the many local restaurants.
You can also indulge in spa treatments or take a scenic drive through the mountains to see the changing leaves or winter snow. Whatever your preferences, Gatlinburg offers a range of options for a romantic and memorable honeymoon.
Conclusion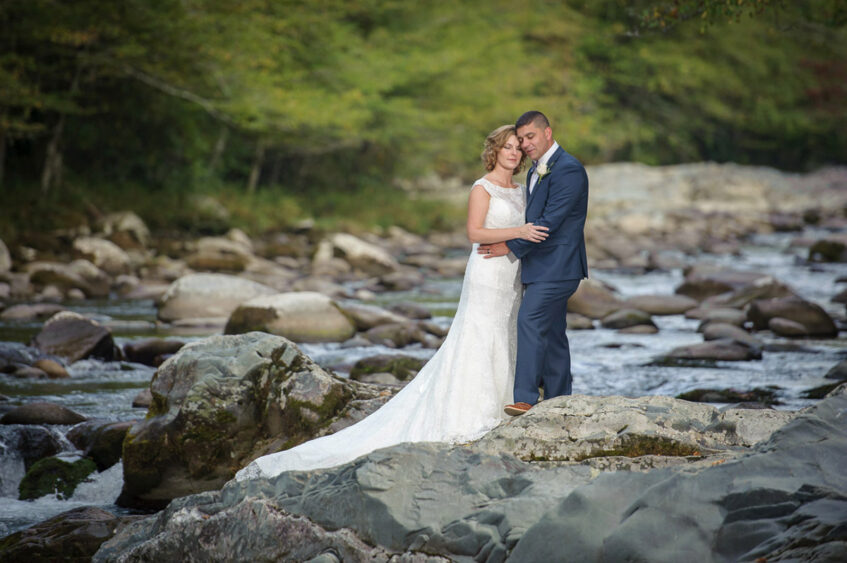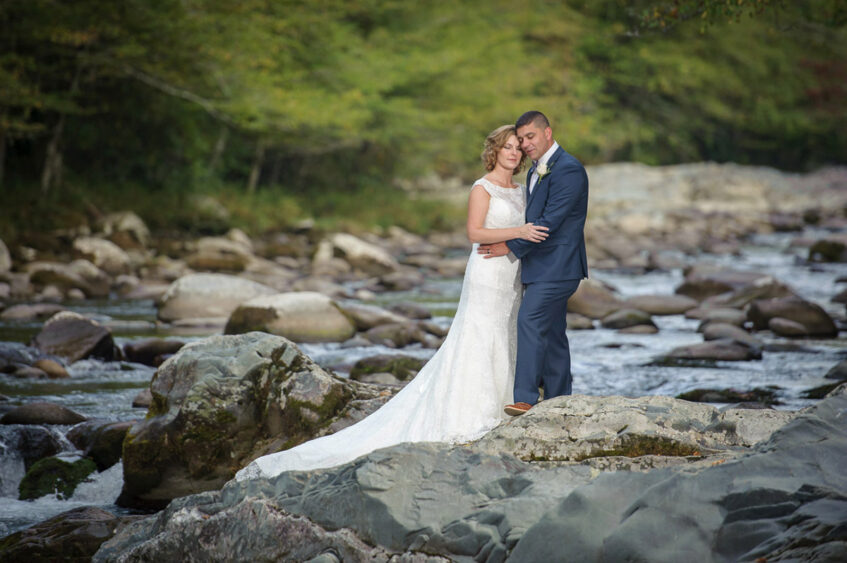 Gatlinburg is a fantastic wedding destination that offers natural beauty, various wedding venues, affordable prices, and experienced professionals. With so many great reasons to choose Gatlinburg for your wedding, it's easy to see why this town has become such a popular destination for couples. Whether you're planning a small and intimate wedding or a grand celebration, Gatlinburg has something for everyone.