Getting married is one of the most magical days that could happen with a couple. While it's quite common that the brides do all of the planning, there are tasks that the groom and groomsmen can do to help.
Groom's To-Do List
As a groom, there are plenty of responsibilities that you need to account for. While you shouldn't make any final decision about your wedding planning, you should take the initiative about how you can help to make wedding planning stress-free.
Moreover, below are the ultimate to-do list for the groom:
1. Finalize The Budget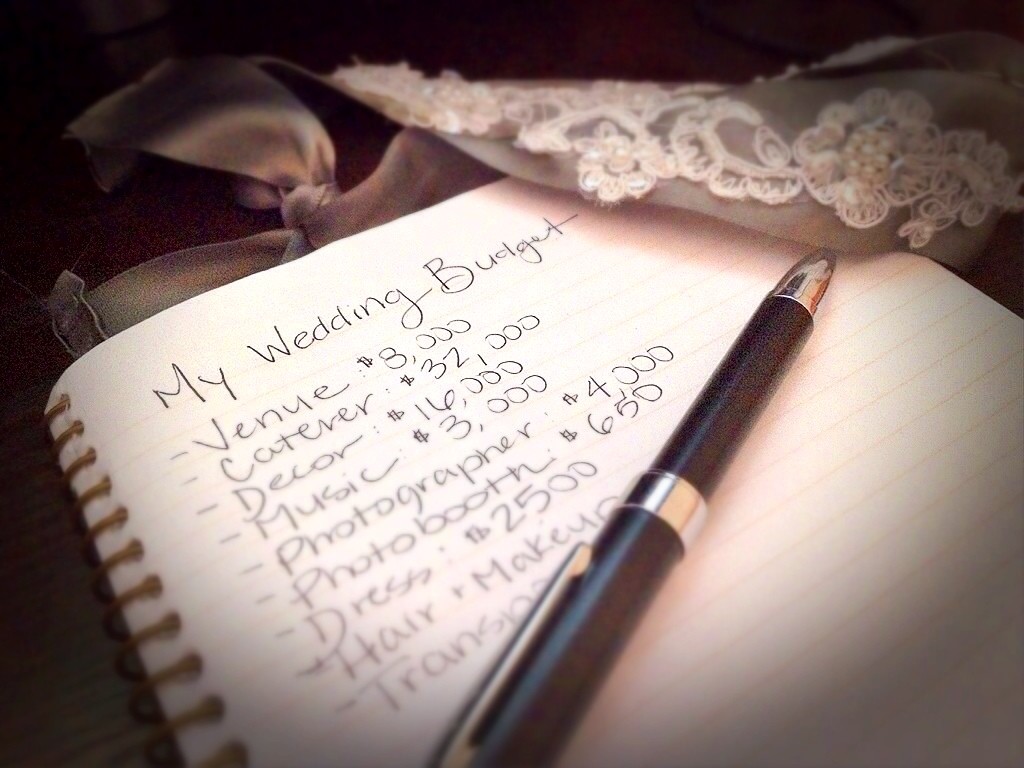 Before you begin any wedding planning, you should have a thorough discussion with your partner about how much you're willing to spend for the wedding. This will include the budget for the venue, clothing, styling, flowers, accommodation, transportation, and other necessities.
You may also discuss how much you're willing to add to the wedding with your partner. If you're expecting financial help from your family, you may want to add that to your total budget and see if you'll treat it as an additional budget or entirely use it as a wedding fund.
To come up with a realistic budget for your wedding, you should look for a few venues and suppliers so you can have an idea of how much the place and its services cost. To be more organized, you may want to bring out a spreadsheet wherein you'll list down everything you'll need for your wedding and add another column about how much you're allocating. You can add another column indicating the actual cost and see if the total is still within your wedding budget.
2. Purchase Groomsmen Gift
Your groomsmen aren't just for the wedding photos. With their presence, they should be able to help with a few wedding preparations that could take the tension off of your shoulders, especially if there's too much to do.
To show appreciation to your groomsmen as they helped you at your wedding, giving them a gift would be a great act. It'll be a small gesture that'll make your groomsmen feel special and appreciated.
When looking for a groomsmen gift, you should ensure that it'll be something they like and use. However, if you're having trouble looking for the perfect gift that's wedding-appropriate, you should consider shopping at groom and groomsmen gift stores online like Grooms Shop or other similar stores, and you should see a wide selection of presents you can choose from.
3. Book The Honeymoon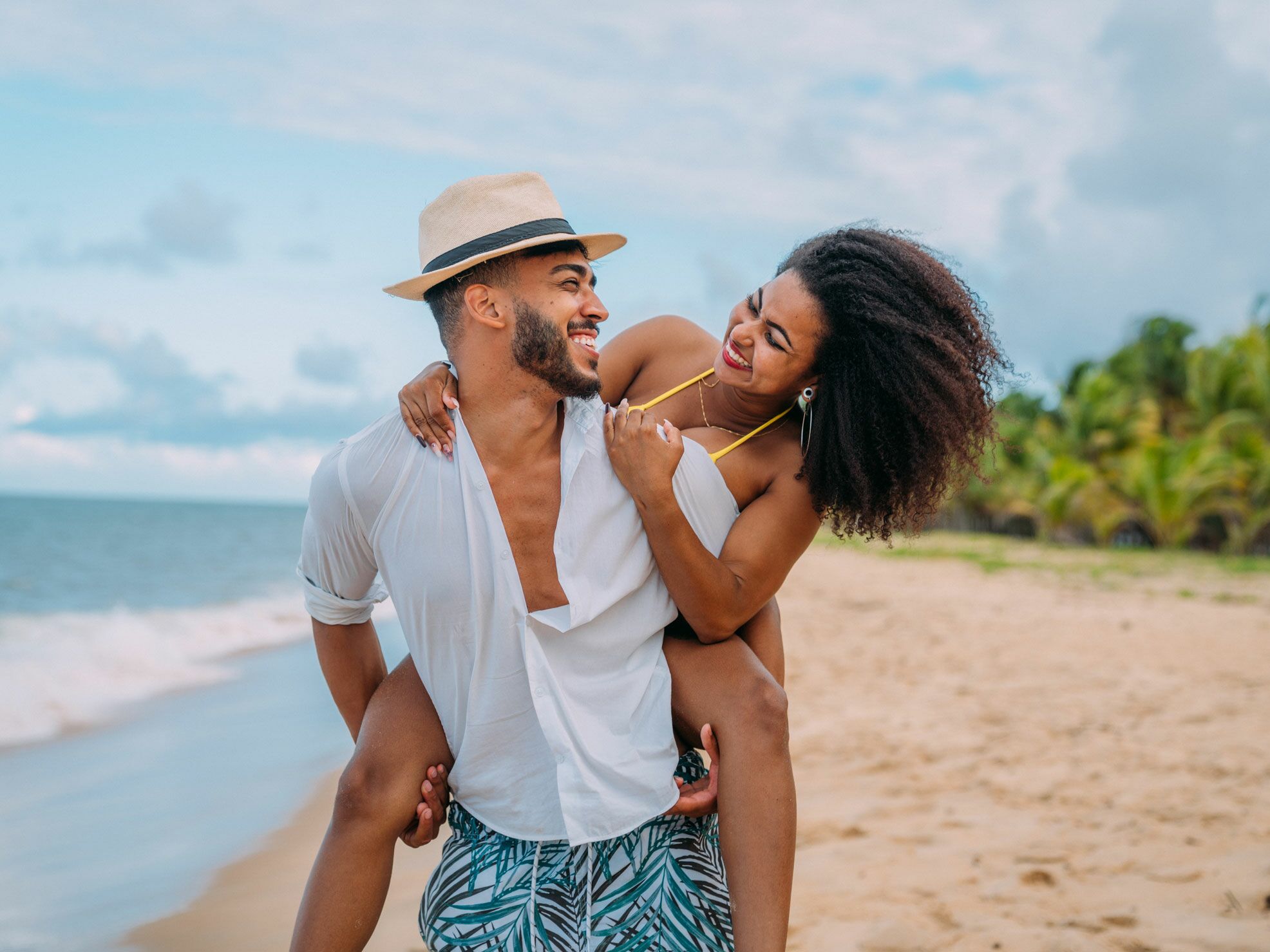 While most brides like to focus on arranging for the big day, they might not have enough time to prepare and book for your honeymoon. To lighten up your partner's load and to give a helping hand, you should book the honeymoon for both of you.
As you book for the honeymoon, ensure that you keep in mind the transportation, accommodation, activities, and more. You might also want to research activities that you can do while you're on your honeymoon.
4. Look For Wedding Car
There are various ways on how you can arrive at your wedding. While your regular white car can work just fine, you may want to spice it up a little bit by upgrading your mode of transport into something better and fancier.
As you look for your wedding car, there are various options that you should consider. You may go for a sports car, vintage, coaster, luxury, or even a motorcycle. Moreover, if you have an extra budget to allocate, you might want to check on helicopter rides as it'll be a great highlight for your wedding that you, your partner, and your wedding guests would surely remember.
5. Book For Guest's Accommodation
If you're planning to have a destination wedding, you probably have considered your guest's accommodations in mind. Ideally, they should be staying in the same hotel as you so you'll have more time to bond and catch up before your wedding day.
When booking for guest's accommodation, ensure that you know the exact number of your guests to include them for the breakfast buffet. Additionally, you may also arrange for their transportation if you're planning to cover them as well.
6. Choose A Suit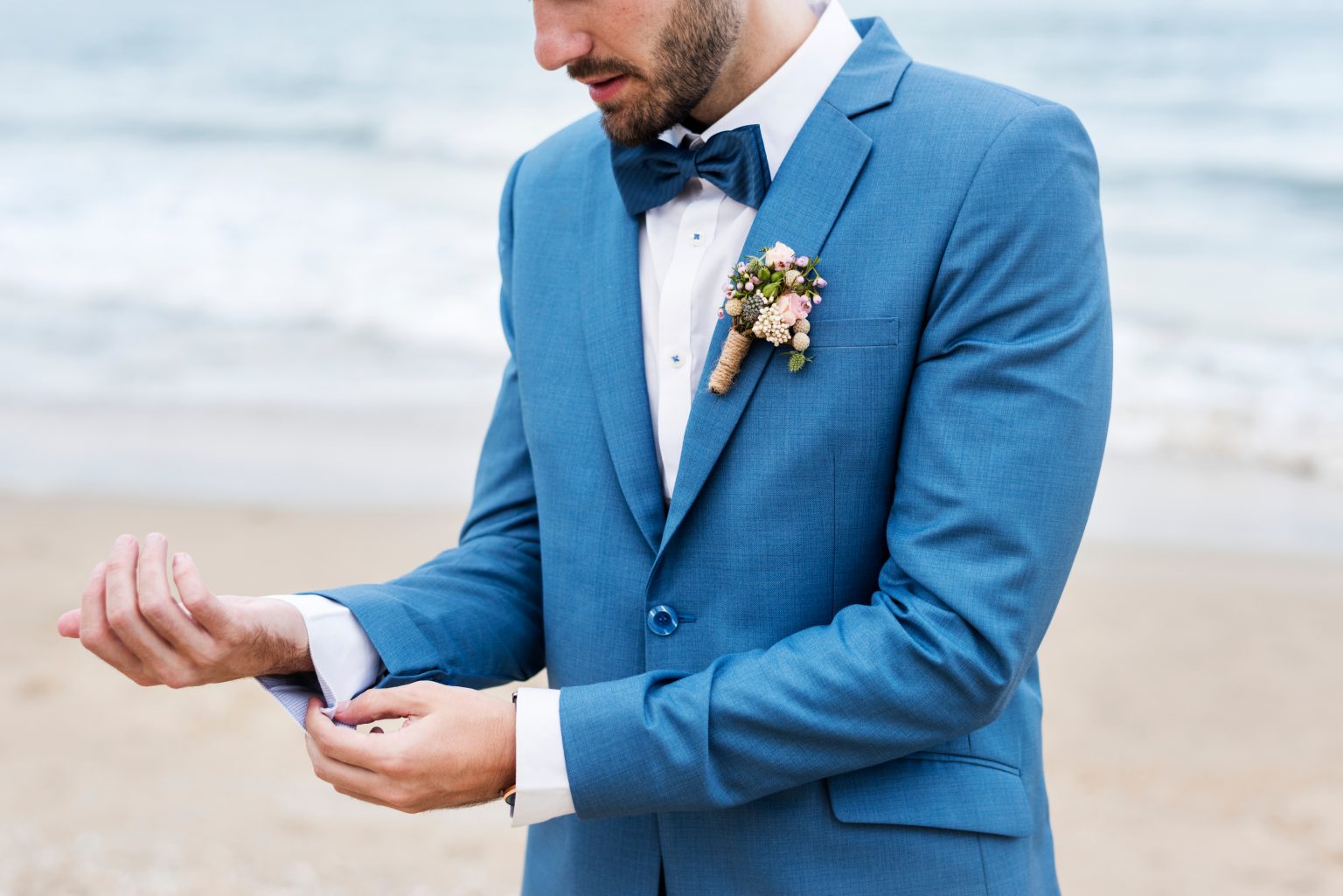 A groom has to look sharp on their wedding day. To ensure that you'd be wearing something with great color, fabric, and cut, you should start looking for the perfect suit right away.
To allow yourself to look sharp on your wedding day, you should purchase a custom-fit suit or tux. However, a tailor will need extra time to ensure quality work for a custom-fit suit or tux. You might need to come back for a fitting to apply any adjustments necessary. With that in mind, you should prioritize looking for a great tailor for your wedding preparation list.
Apart from picking the suit, you should also look for the right tie, pocket squares, and cufflinks. Ideally, your tie and pocket square should match the theme of your wedding for coordination.
7. Pick The Best Man
The biggest help you and your partner need on your wedding day will be from your maid of honor and best man. While the maid of honor will focus on attending to the bridal needs, your best man will be right with you as you stand in front of the crowd while waiting for your partner to walk down the aisle. Moreover, a best man also has plenty of responsibilities they need to carry on your wedding.
Your responsibility requires looking for the best man that you trust. Apart from planning the bachelor's party, your best man will also carry your wedding rings on your big day.
8. Handle Payments
Since the bride can't carry money with them on the day of the wedding given that they don't have many pockets in their dress, the groom should be the one to handle the remaining payments for the services and wedding suppliers that still need settlement.
To keep yourself organized with the payments, you should separate them using an envelope with their proper labels. This will prevent you from counting the money on your wedding day, which can be frightening especially if you lose a dollar. With envelopes, all you need to do is look for your wedding supplier's name and hand them out after your wedding.
9. Follow Up With RSVP
No matter how early you send out your RSVPs, you can't expect everyone to send their responses right before your deadline. While you might think that it's stressful that your guests are waiting for last-minute decisions, they might be anticipating something else which could affect their schedule.
While you don't mind an additional guest at your wedding, you might find yourself in distress arranging for their seats along with what kind of food to serve on their plates. To be organized and let the caterer know the total headcount, you should contact your guest lists and ask for their immediate response.
10. Prepare Vows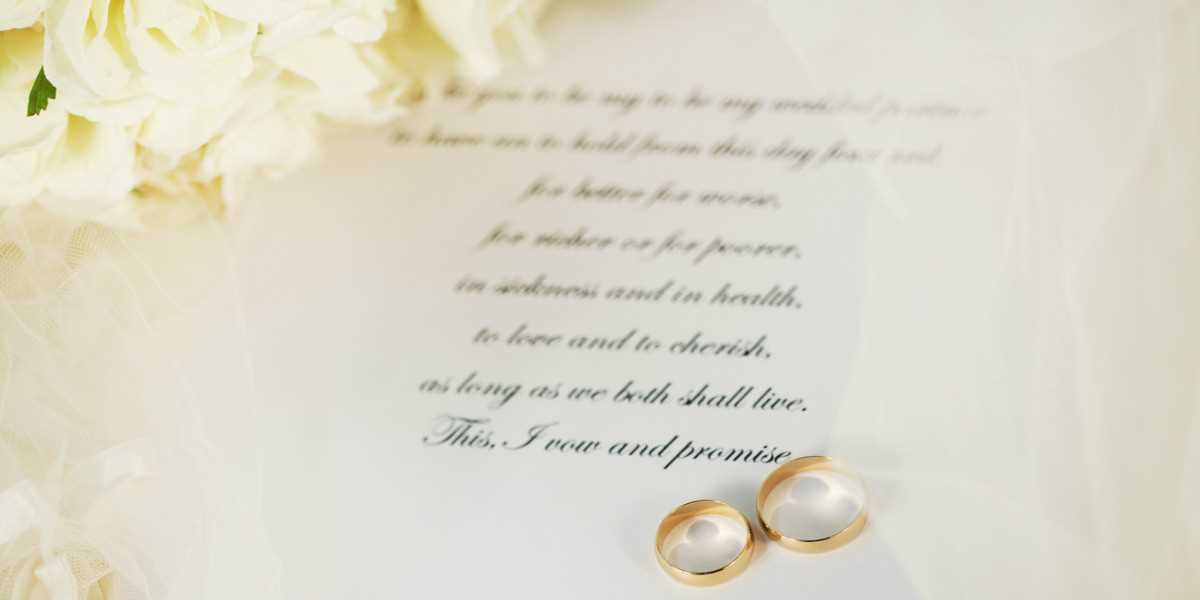 Most people forget to prepare their wedding vows as they're too preoccupied with the preparation. Even if you can just wing it, it'd be nice to prepare a vow that you know you can fully commit to. The extra time would also help you be creative and add some notes on how you can be a better partner.
Your wedding vows should come from the heart. It should contain what you can fulfill and what your heart desires. After writing your vows, you might want to practice saying them so you won't get lost on your wedding day.
Groomsmen To-Do List
The groomsmen would be the ones who'll be with the groom during your special day. But more than with showing up for wedding photos, there are responsibilities that the groomsmen should accomplish before and during the wedding.
Moreover, below are the ultimate to-do list for the groomsmen:
1. Purchase Or Rent Attire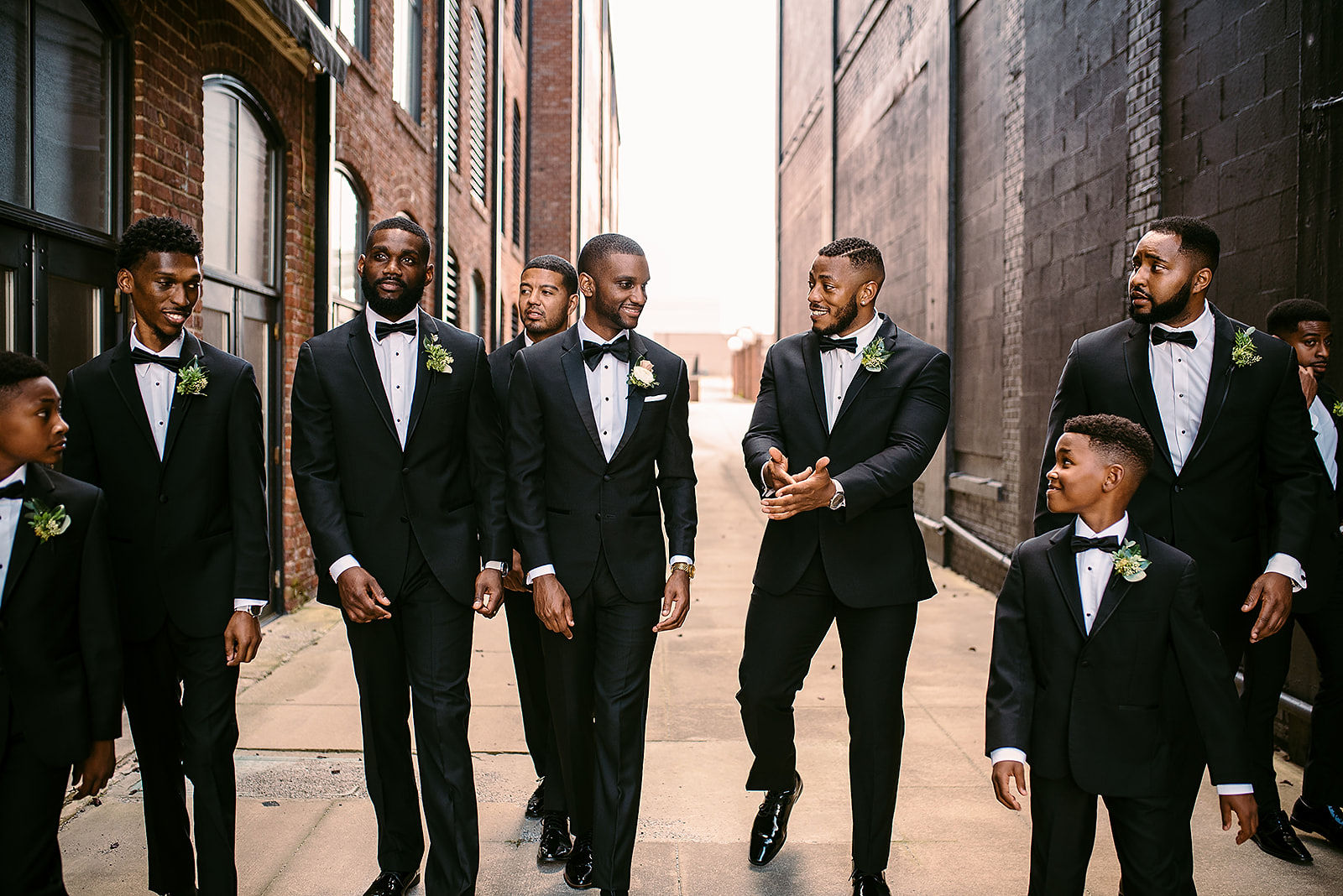 Unless the groom's planning to provide the groomsmen suit for the wedding, you should be the one responsible for their attire on the big day. This will help put less weight on the groom's shoulders as it's one less problem to handle for their wedding preparation.
Depending on your budget, you should purchase or rent your own suit on the wedding day. The groom could also provide what color you should wear, along with your inner shirt and necktie. For a coordinated look, the groom can also offer for your neckties, putting less stress on your end.
2. Coordinate A Bachelor Party
The groom's bachelor party should be under the best man's responsibilities. However, this doesn't mean that the groomsmen are off the hook. To guarantee a fun and memorable bachelor's party, the groomsmen should help the best man plan the party, along with providing needed help.
As the best man plans for the bachelor's party, the groomsmen could take charge of the expenses, contact friends, and look for backup venues if the first option doesn't work out.
3. Attend Pre-Wedding Parties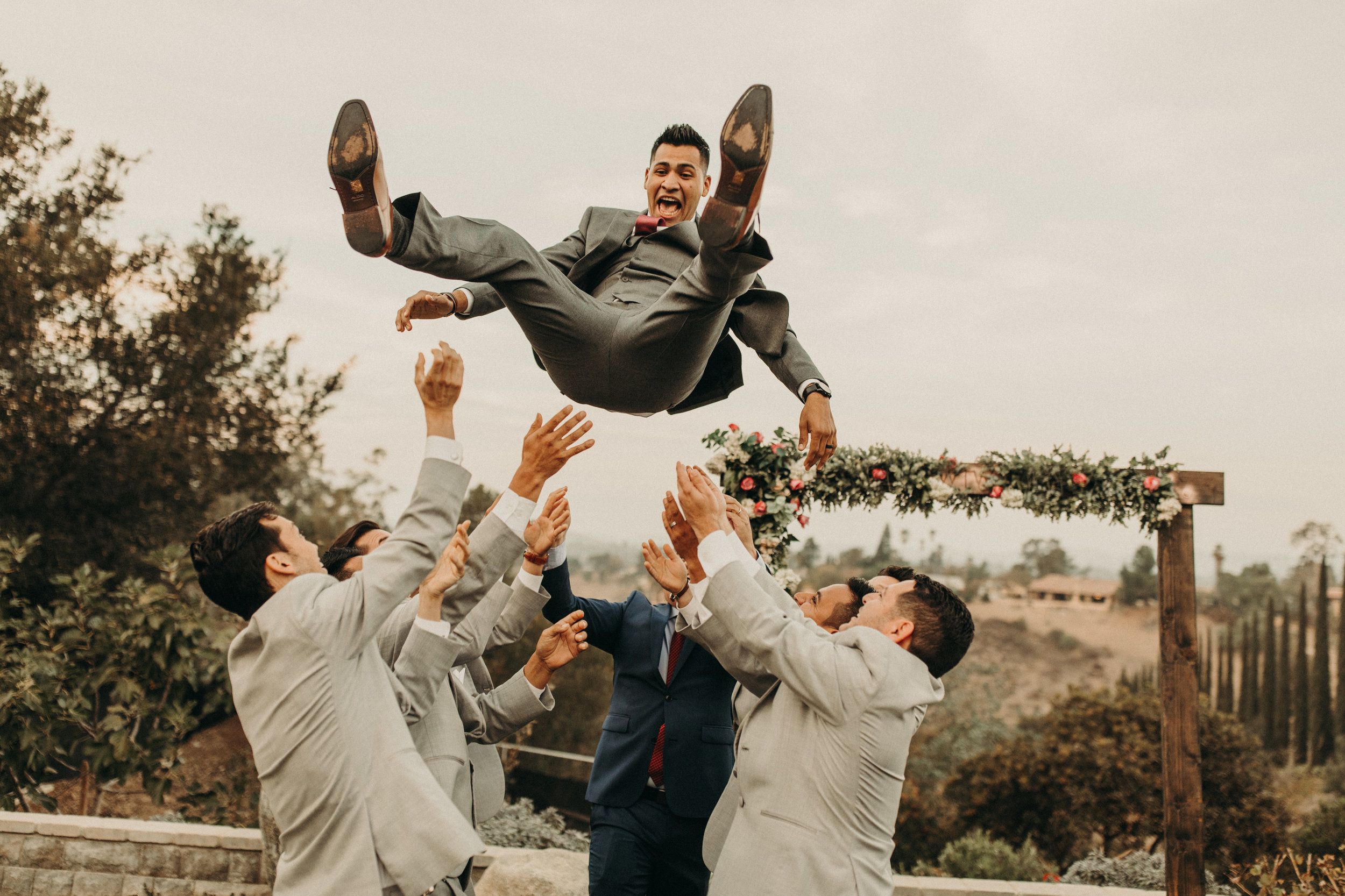 One of the easiest things that the groomsmen should do is to attend pre-wedding parties. The groomsmen's appearance at the pre-wedding celebration indicates how much they respect the couple's time and would love to celebrate their new journey by supporting them with every event they hold. The groomsmen should attend the engagement party, bachelor's party, and rehearsal dinner.
While the best man would usually give a speech on the wedding and rehearsal dinner, a groomsman can also give a toast for the lovely couple.
4. Arrange Accommodation
Unless the couple's arranging for your guest's accommodation during the destination wedding, the groomsmen should be responsible for their accommodation for the big day. However, this option might be optional, especially if the venue is only within the city.
Depending on the groomsmen's schedule and capabilities, they can freely book their room at the hotel the groom's staying. This will provide convenience, especially if the wedding is in the morning. This will save them time from traveling, which they can use to prepare for the big day. Moreover, this can also prevent your groomsmen from being late for the wedding.
5. Be With The Groom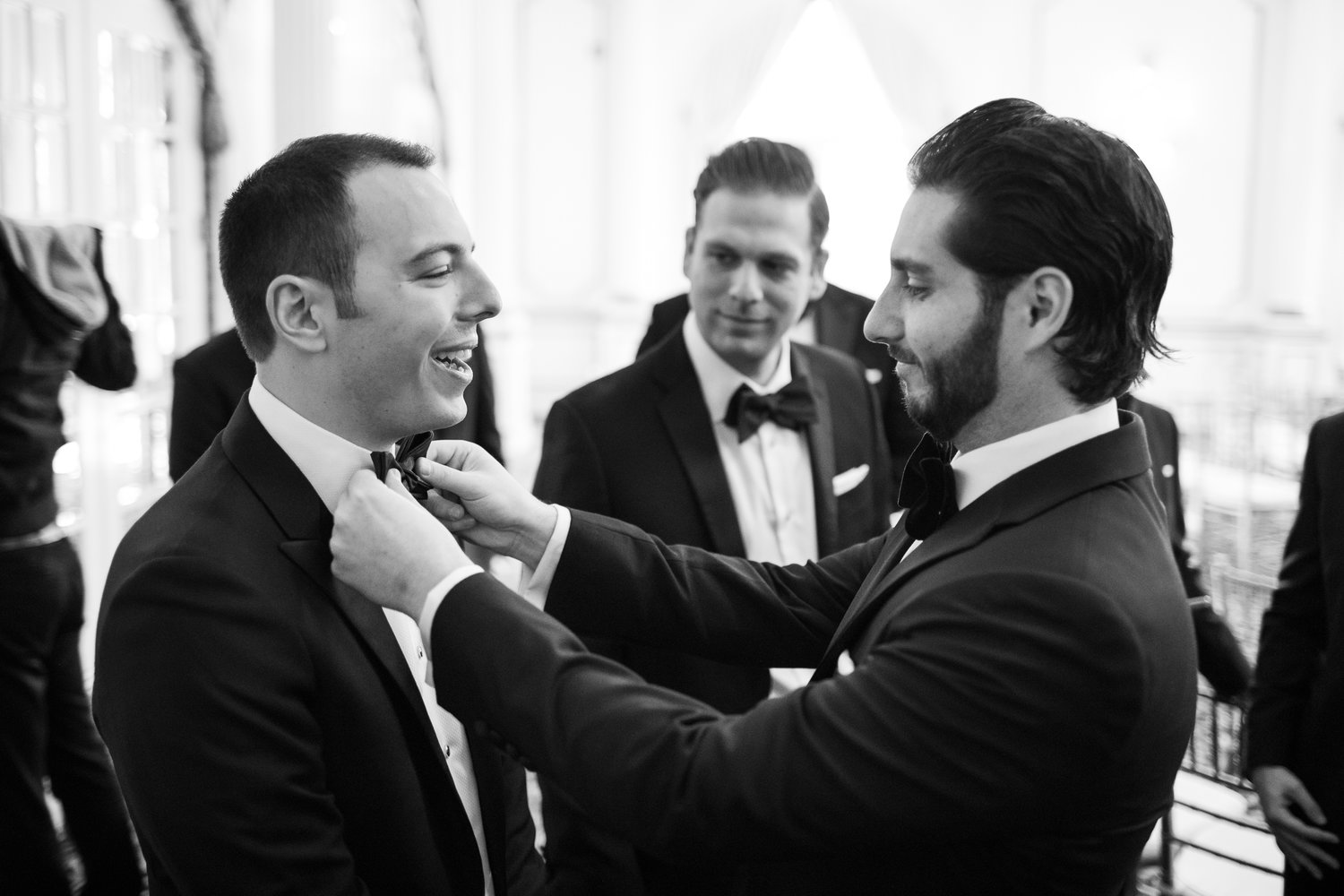 During the wedding day, the groom would need to get the most support from his peers. Apart from the groom's family, the groomsmen should make the groom feel comfortable, especially if the hour is getting near. The groom could be nervous, agitated, or anxious, making them tense. To calm the groom down, you should be available to make the groom feel lighter and relaxed.
One way a groomsman can help the groom relax on their big day is to occupy their thoughts with good stories. It could also watch a sport from the TV or catch some quick game to ease the tension. The last thing the groomsmen would want to happen is to make the groom more nervous, which might cause chaos if mishandled.
6. Know The Venue
During the wedding, expect guests to come and ask you for directions. Since you'll be wearing a suit, it'll be a clear indicator that you're a part of the wedding and probably know where the wedding proper will be, including the powder room and parking.
To help the wedding guests get around, you should know the venue and know which every important room is. This will help you save time from looking for someone who knows what the guests are looking for. Moreover, this could also help prevent getting lost on the big day.
7. Purchase Wedding Gift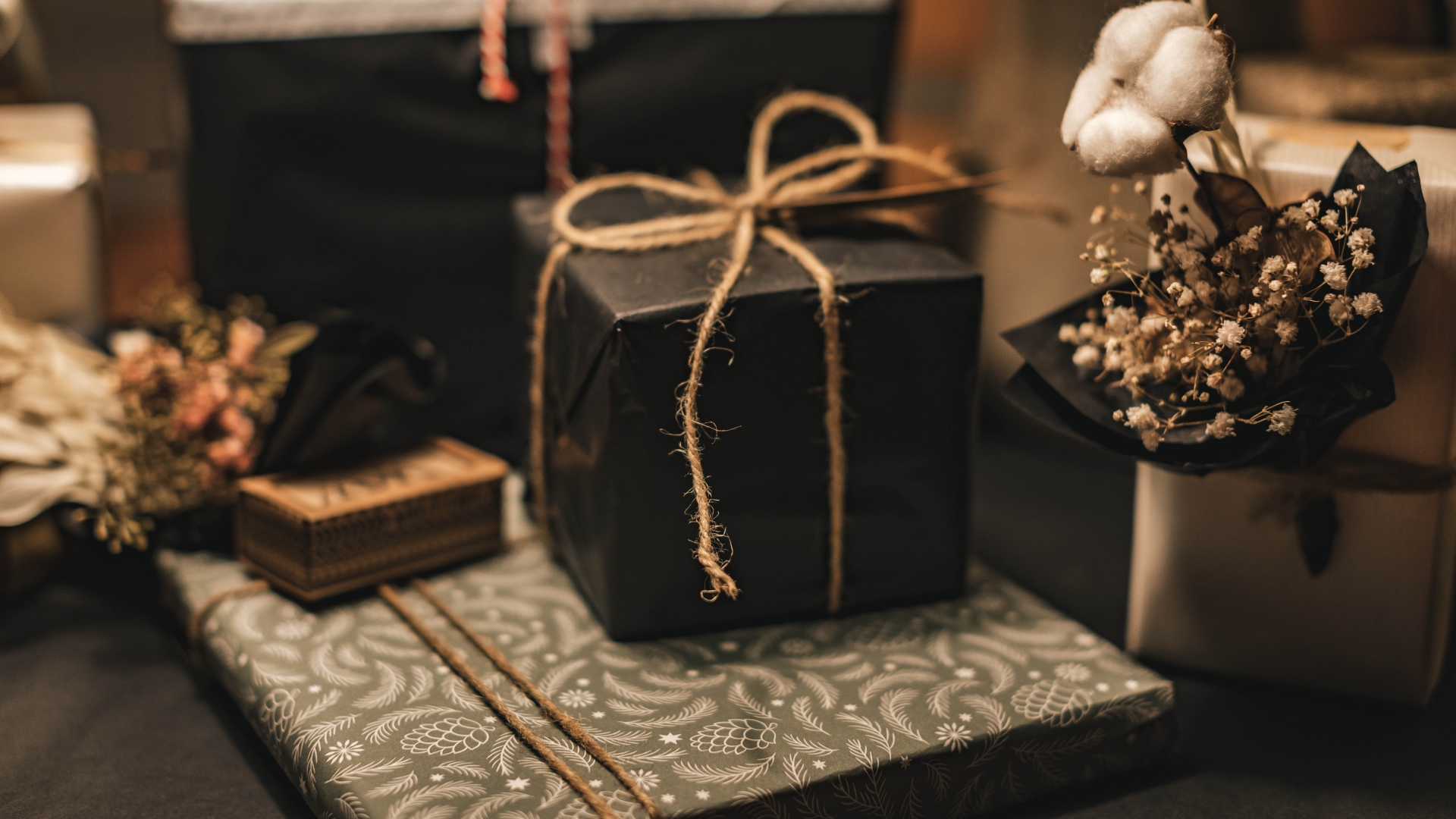 It's customary to bring a wedding gift to any wedding you'll attend. However, for a groomsman, it shouldn't just be an ordinary gift as it should be special, unique, and come from the heart.
Being a groomsman doesn't happen to anyone. Choosing one depends on the relationship and trust that both man and groom share with each other. As a person now holds the title of a groomsman, it'll only be acceptable to get an amazing gift.
Ideally, you should look for a gift that's personal to the couple. It'd be a great idea to avoid his and her towel and bathrobe, plate set, or a small appliance, especially since most guests would probably purchase them. For a unique touch, you could look for custom gifts such as a framed photo, concert ticket, travel camera, or any gift that you know both of the couple loves.
Conclusion
Wedding preparations take plenty of responsibilities. While decorating and arranging is one thing that you could focus on, there are plenty of things that you could help to set for the wedding.
As you plan for a wedding, you should ensure that everything goes well. This will include double-checking the venue, wedding suppliers, as well as the guest's accommodation and transportation. Moreover, you shouldn't forget to plan for the honeymoon to treat yourself to all the stress from wedding planning and enjoy your day as a new married couple