Your wedding day isn't just one 24-hour period. Okay, technically, that's exactly what it is, but still. The point is you'll be spending months of preparation ahead of the day, so don't think you can just show up on game day without practice. Luckily, if you do the proper prep, everything you need to do on your wedding day will be a cakewalk. Read on for the ultimate grooming timeline for grooms.
The Year of Your Wedding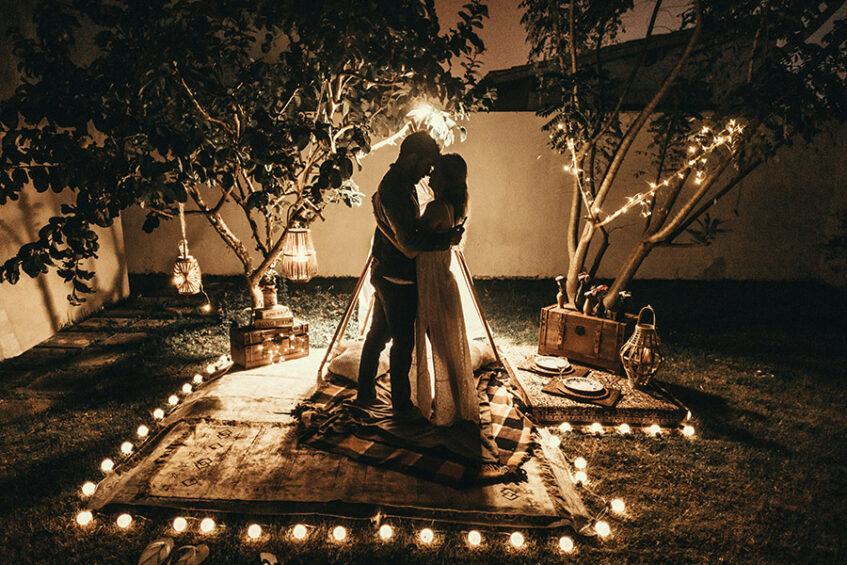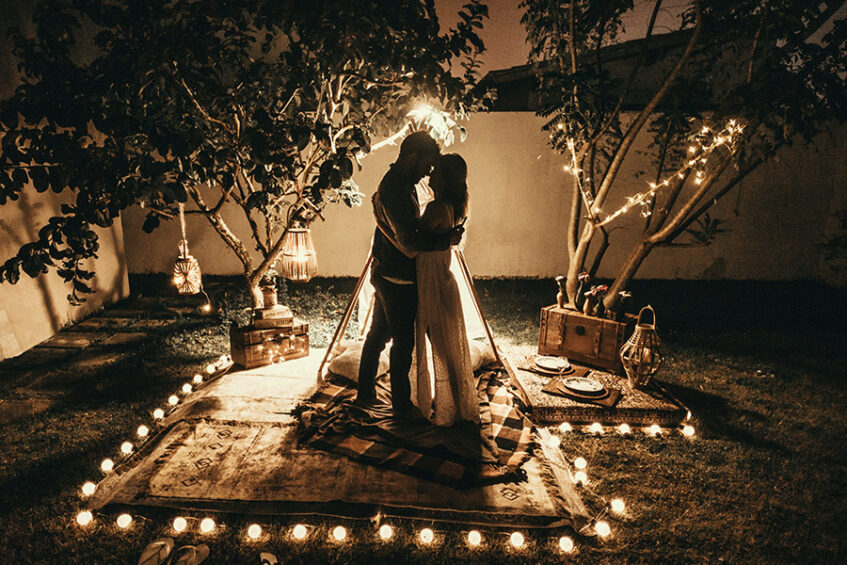 Start Working Out
Do you have to start exactly 12 months in advance? Well, no, but the more time you have, the easier it'll be to look and feel how you want to on your wedding day. You could probably do it in as little as a few months, depending on your level of fitness currently. Still, it's better to err on the side of extra time so you can build a sustainable fitness routine you'll want to stick to once the wedding is done.
Create a Skin Care Routine
Do you want to put your fancy new men's wedding band onto cracked and gnarly hands? Probably not. You don't have to buy a whole cabinet's worth of beauty products, but a little moisturizing here and there won't hurt you. Sticking to a simple routine is really all you need, so just go for the basics.
The Month of Your Wedding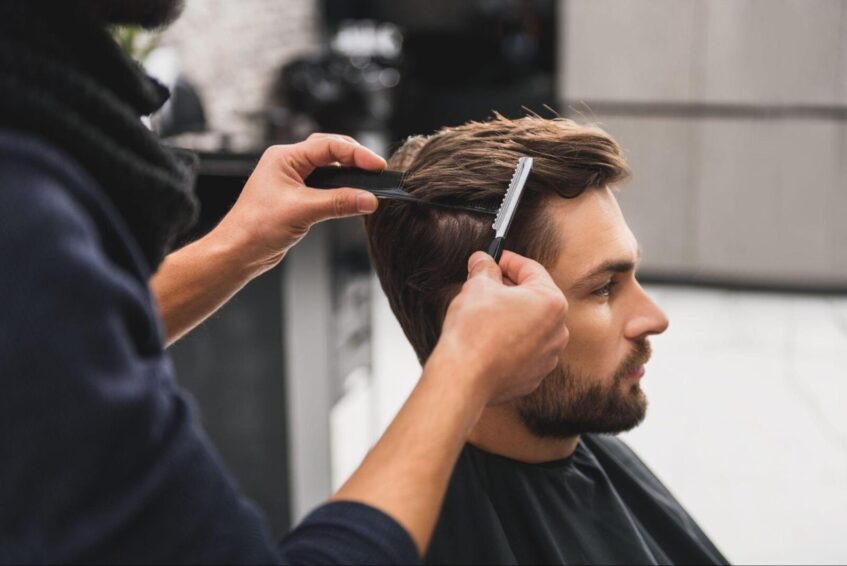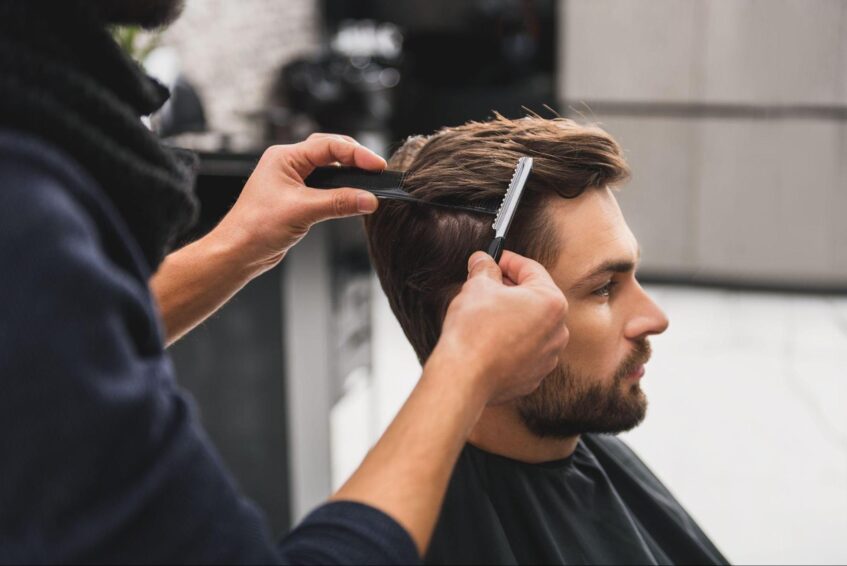 Dial in Your Shave
Whatever level of beard (or lack thereof) you're going for, you want to get a few good practice sessions in. If you're going clean-shaven, you're probably already fine and don't need much practice. You can, instead, consider getting a professional straight razor shave the morning of your wedding if you're feeling fancy. For the fellas with the beards, make sure you know the style you're going for and how to consistently get it.
Get a Haircut
Treat this as your rough draft. When it comes to wedding hair tips for grooms, consider getting a haircut somewhere between four and six weeks ahead of your wedding day. This is your last chance to dial in all the specifics before you get your final wedding day haircut. In an ideal scenario, you'll be going to a barber who's familiar with your hair. If you don't have one of those, now's the time to commit to a barber shop.
The Week of Your Wedding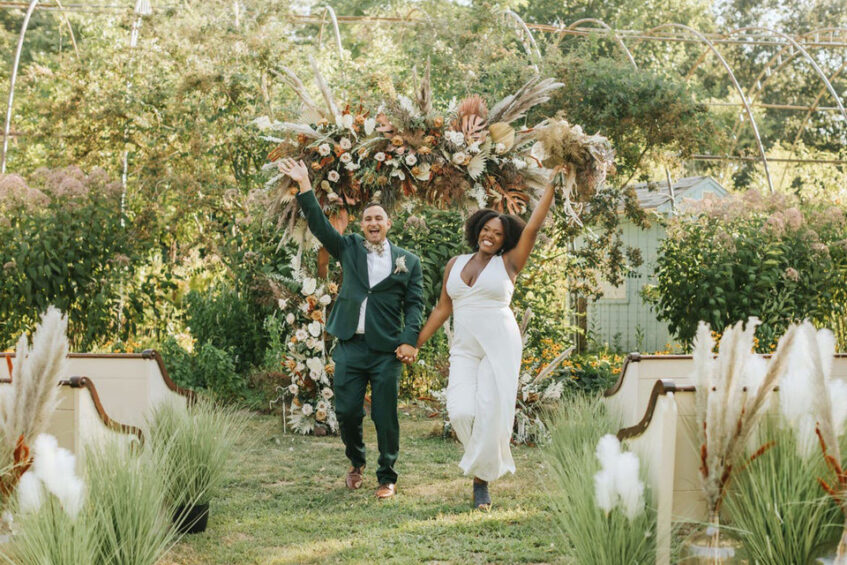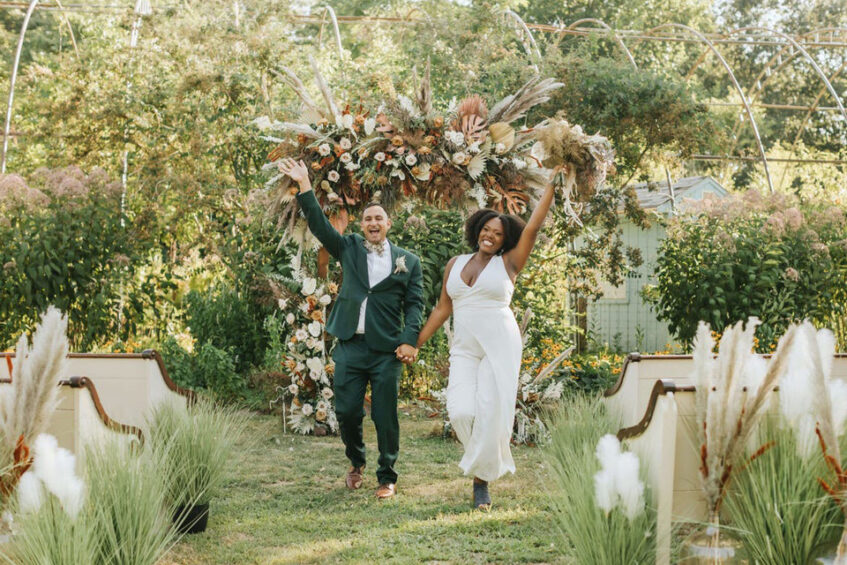 Get Another Haircut
Repeat after us: I will not get my hair cut the day before my wedding. Got it? Cool. That's just not a game of chicken you need to be playing. If, for some reason, you get a bad haircut, you can get it fixed if you've got a few extra days before the wedding. If you get your hair cut 24 hours before and the haircut is bad, you're pretty much out of luck. Maybe wear a hat?
Teeth Cleaning
Get those pearly whites looking clean and shiny. You'll have to take lots of photos, so you want that smile to shine through.
The Day of Your Wedding
Don't Do Anything Drastic
Okay, here's what we've been building up to: the day of. If you've done your prep correctly, the day of is going to be a cinch. You'll basically be on autopilot if you've done your homework right. Just, whatever you do, don't make any drastic changes. You've spent the last year getting everything perfect, so just trust your gut at this point.
Do a Quick Shave and Cleanup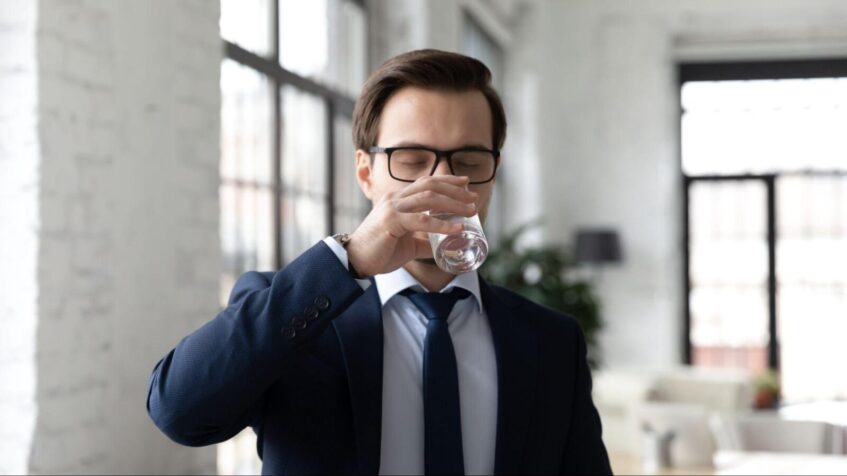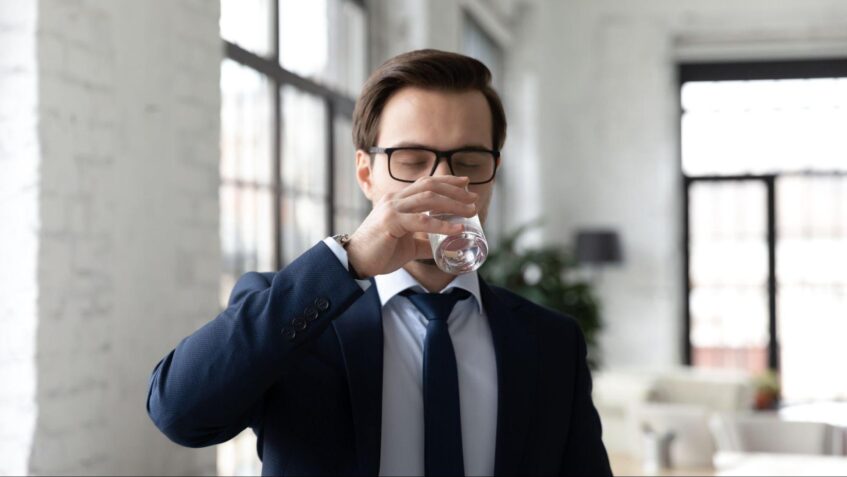 If you've got a beard, this will mean just cleaning up your cheeks and neck. If you're going clean-shaven, this obviously means a full shave. Clean-shaven guys: clean up the back of your neck and trim any short hairs that have grown since you got your hair cut a week ago.
Drink Water
Seriously, you should be doing this already. Still, there's no time like the present to start drinking water. This is doubly true if you went out last night and now look like a shell of your former bachelor self. Water is going to bring you back to life emotionally, but it's also gonna help your face look like it wasn't just run over by a Mack Truck driven by Jose Cuervo.
Wash Your Face
Hand in hand with drinking water, just a quick cleanup here will do wonders. If nothing else, it's going to wake you from your horrible hangover. This is why you don't want to have your bachelor party the night before your wedding. Give it a few days so you can recover and be a human being again on your wedding day.
Cut Your Nails
Your fiancé isn't going to be thrilled if you don't. Those photos of his and hers wedding bands are only going to look great if your nails are trimmed and well-kept. It really takes like two minutes to trim and file your nails, so put in a tiny bit of extra effort for the aesthetic.
Really, the best thing you can do for your future wedding day self is to start early. If you prepare plenty of time in advance, you'll find that your wedding day grooming routine is going to be so easy that you can do it hungover.