Your wedding day is finally here! But wait, how will you be getting to the wedding ceremony? What are your transport plans for the parents and guests? If you have not yet made these plans, it's high time you begin the necessary arrangements.
As a couple, you may decide to rent a bus from HireABus that will accommodate many people. This will consequently save you money. However, there are other options you should consider.
Here are the best transport options for your wedding.
1. Arrive In A Sports Cars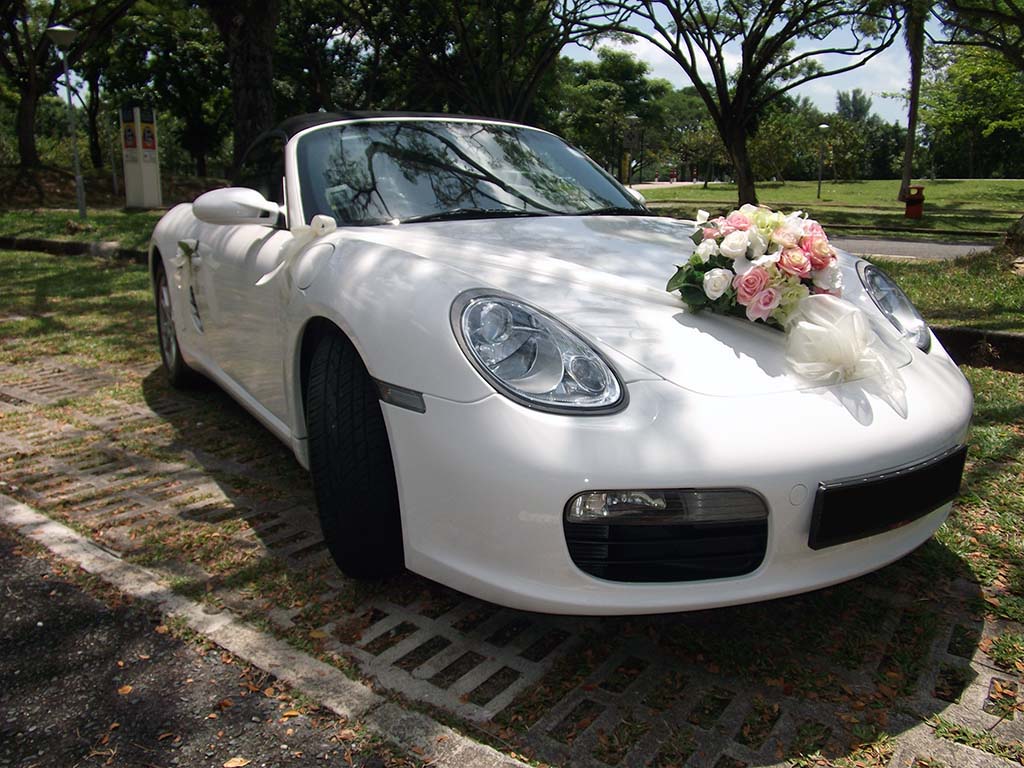 Are you a couple that understands class and elegance? Well, if you are, there is no better way of showing it than arriving in a shiny sports car. One of you can even drive the sports car to the wedding. There are numerous cars to choose from, beginning with the Audi TT to BMW Z4. Lamborghini is still an option on the table.
So, what do you get from using this transport option? You get to come in style. This glorious occasion is yours once in lifetime wedding day. Therefore, the flashy arrival is worth your money.
Nonetheless, it would be best if you rehearsed the sports car arrival to avoid uncalled for embarrassment. The car can be tricky to get in and out of for beginners.
2. Hire a Party Bus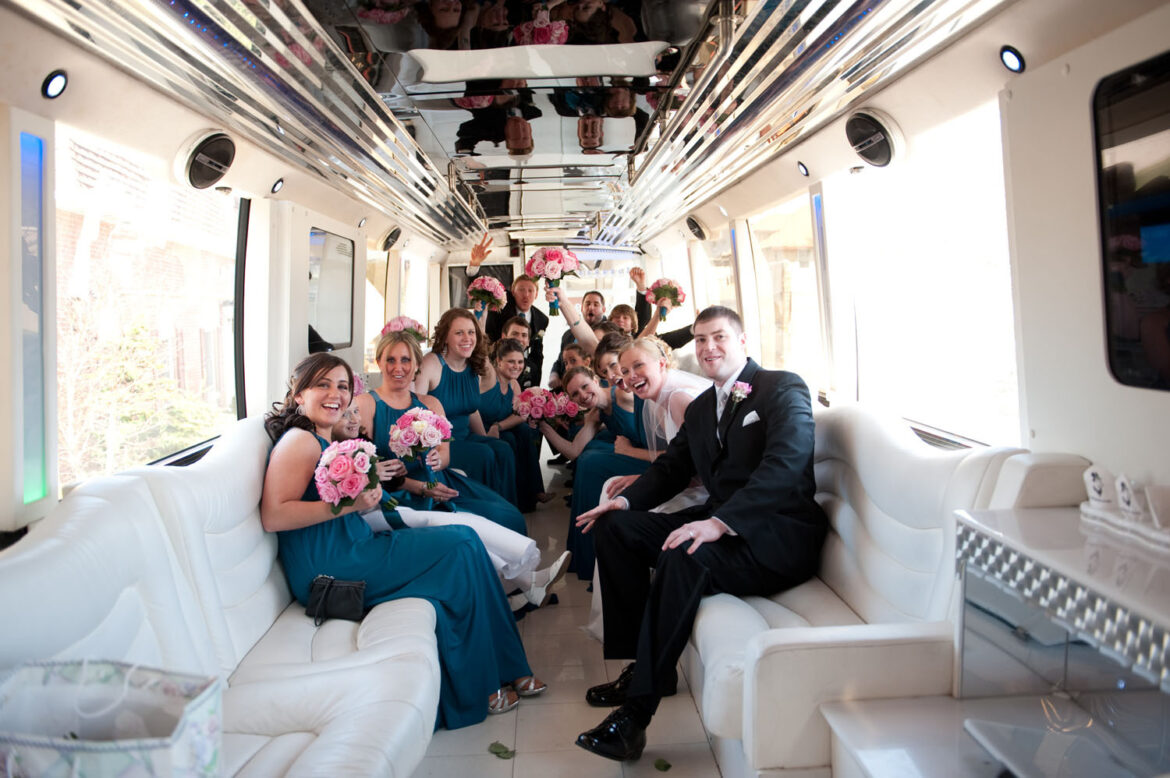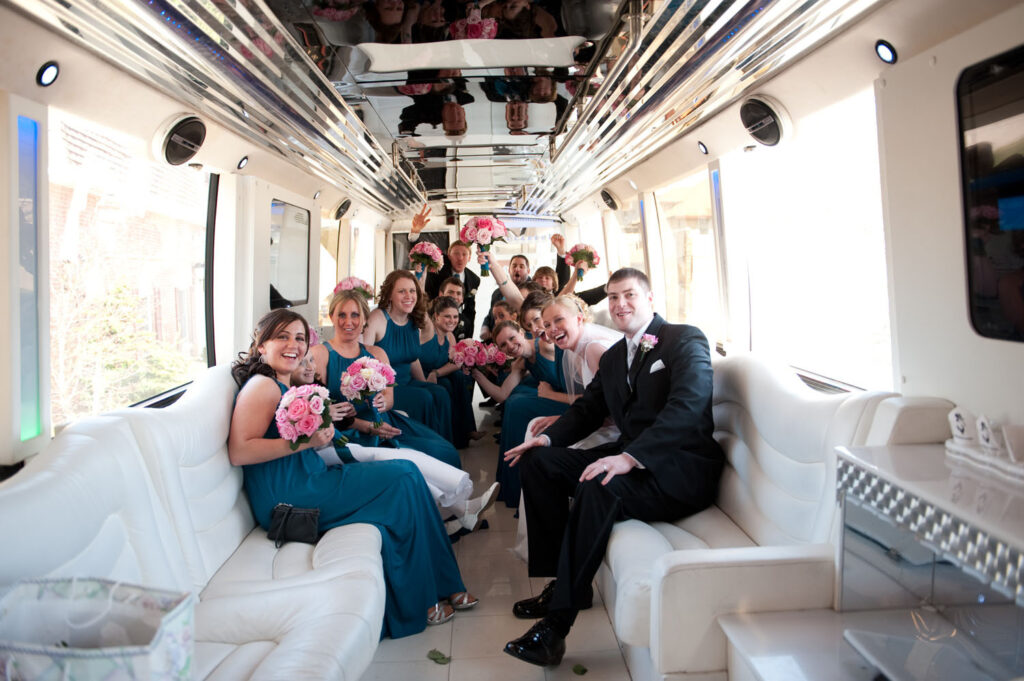 If you are anticipating a good number of guests, it will help to hire a party bus. The bus will ferry people to and from the wedding ceremony depending on your agreement with the bus company.
It is also an inordinate method of creating harmony between your guests. As they travel to and from your wedding, they will all get a chance to catch up and have a few laughs. This is a great idea to set a great mood for the wedding.
The wedding maids will also get ample space to do their final makeup touches on the bus. The couple can also have a ride on the same bus. To make it even more interesting, the two of you can decide not to sit but rather stand, allowing everyone else to have a comfortable seat and laugh.
3. Dramatic Yacht Arrival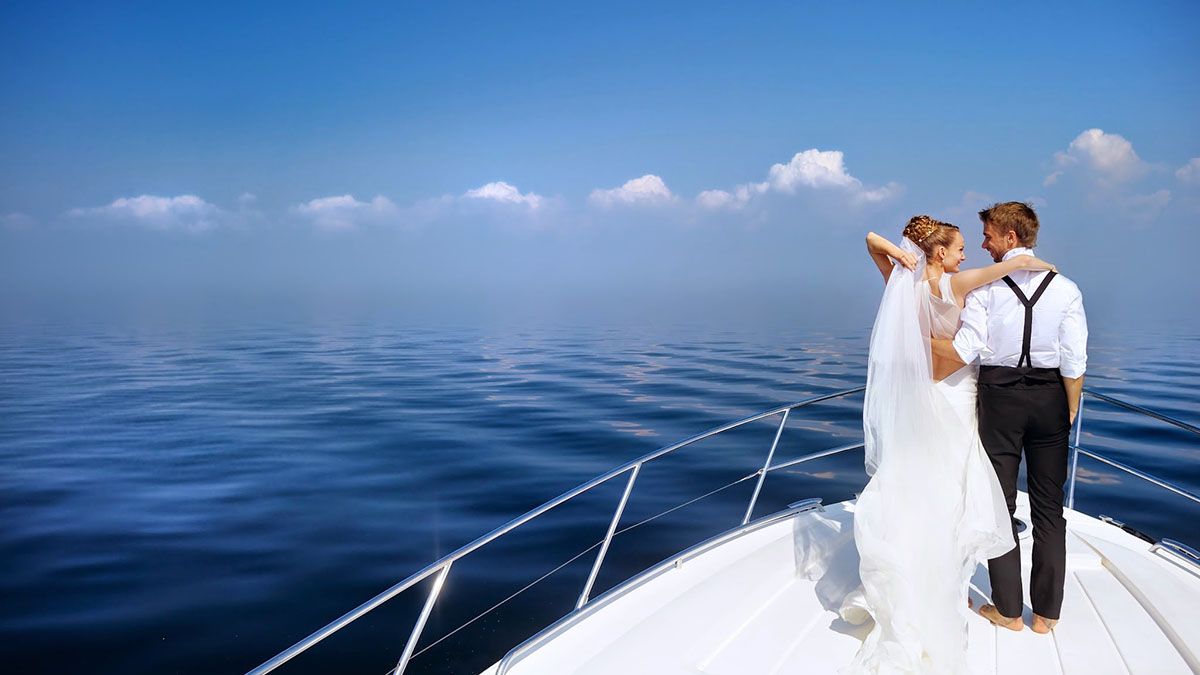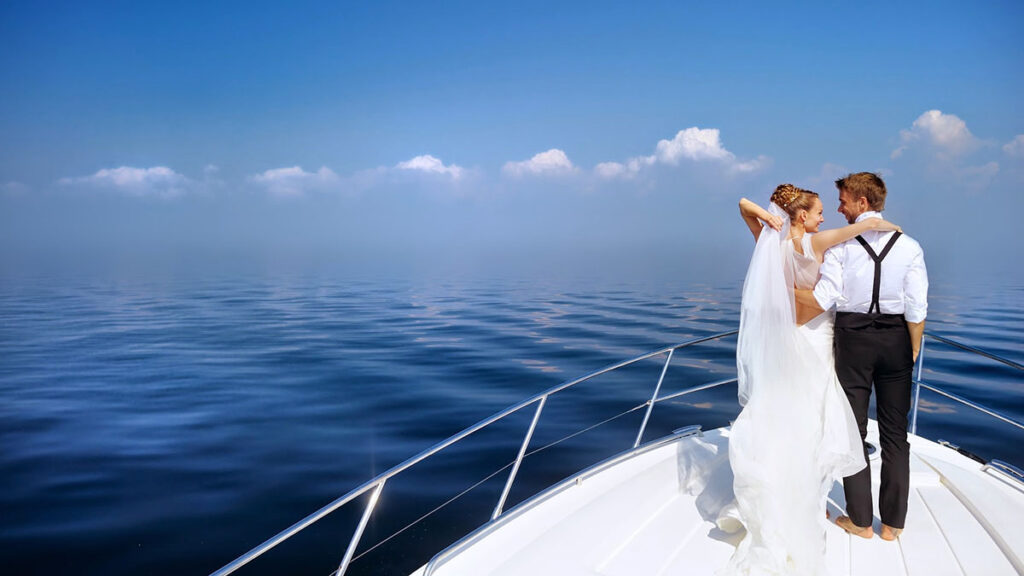 For the couple celebrating their wedding on a beach or near a lake, arriving in a boat or yacht is a beautiful and unique transport option. Create a fun environment by practicing the arrival beforehand. You can even add a trick or two to the way you step off the boat.
This is unique and creates beautiful memories. Also, if the wedding is done in the evening, you will get a chance to utilize the golden hour. The photos taken will have a dramatic golden hue in the background.
Be prepared to spend a huge amount of cash but it's totally worth it. Also, it would be helpful to have a lifeguard on board in case of any emergencies. Protective gear such as life jackets is vital in a boat ride, so make sure you have them with you or on you.
4. Hire A Classic Vintage Vehicle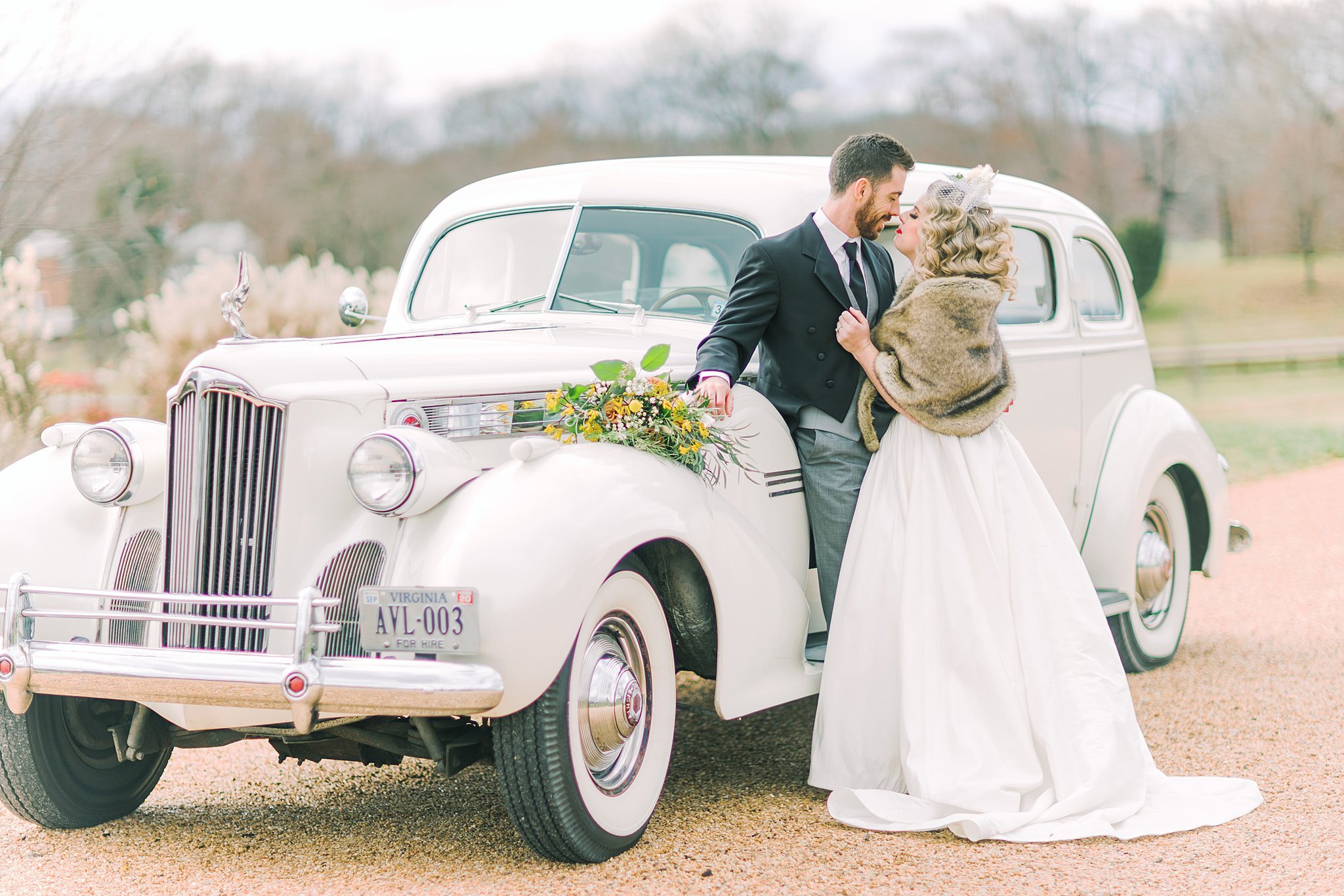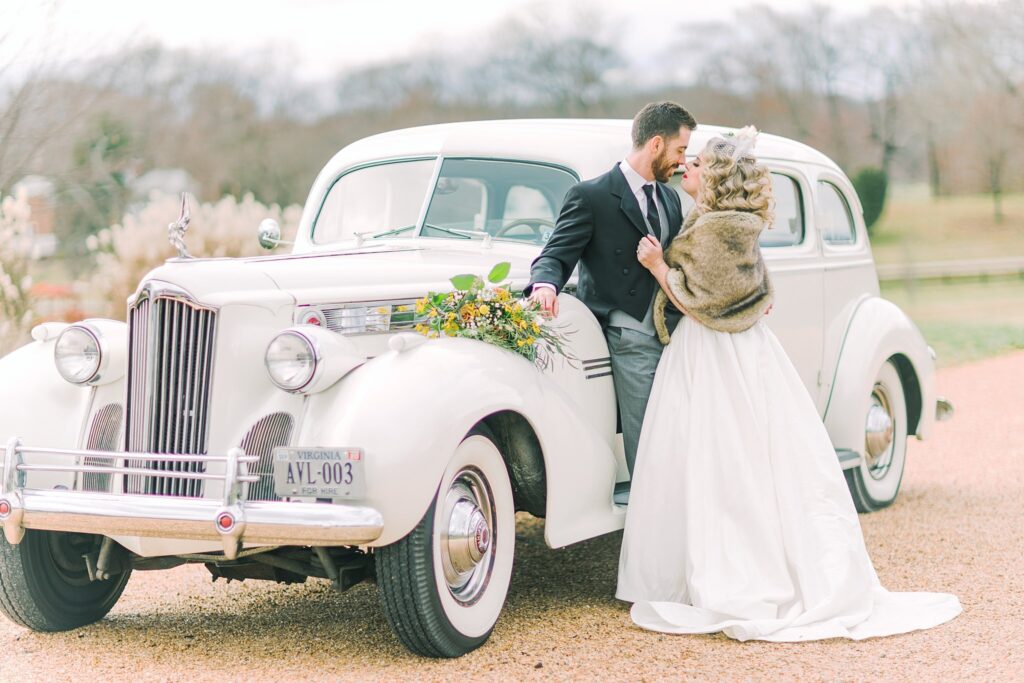 Thinking of vintage? Arriving at your wedding in a vintage vehicle such as a Volkswagen Beetle shows class. This makes quite a grand entrance. Think about the photos; epic, right?
Your wedding venue influences the vintage vehicle you choose. The specific geographical location you are in dictates the vehicles considered as classic. Therefore, as you look for simple but classic wedding transport options, consider a car you've been longing for. Make sure you choose a vehicle that you will both be comfortable in.
If you have an accommodating budget, you can decide to have all your wedding guests use vintage vehicles. No other type of cars, just vintage!
5. Use Motorbikes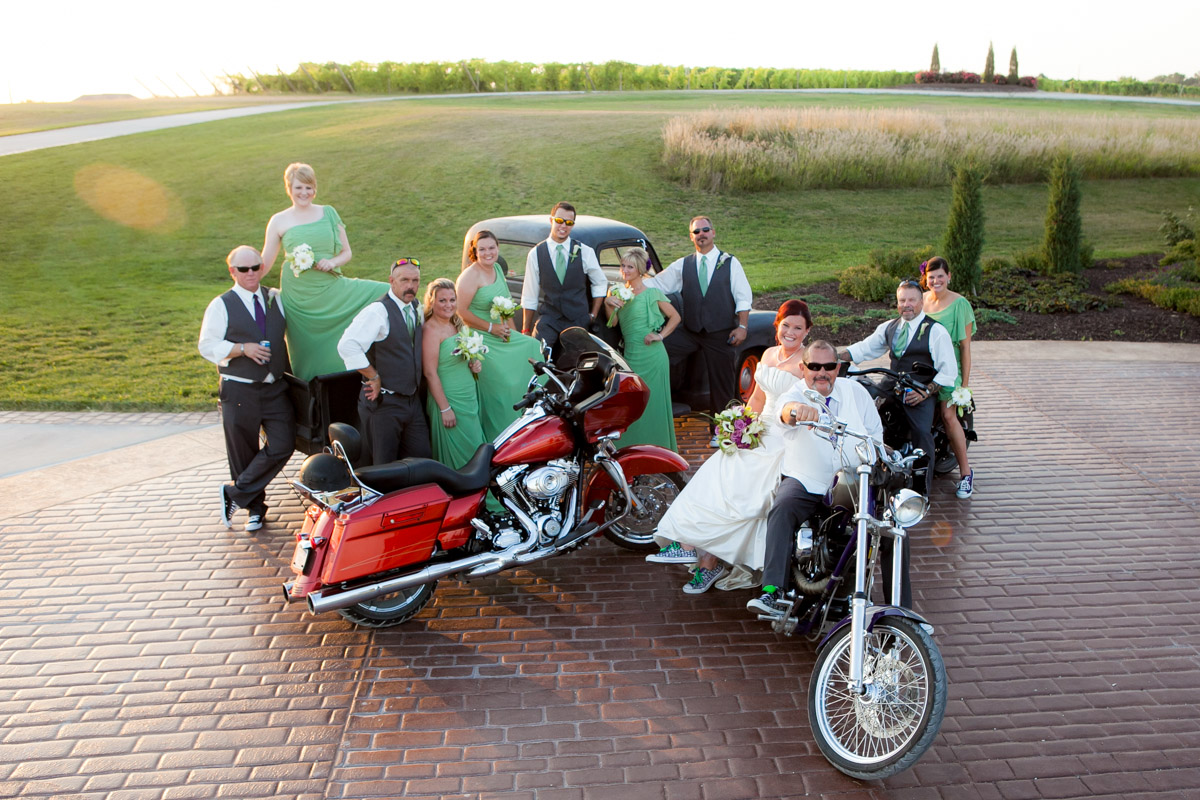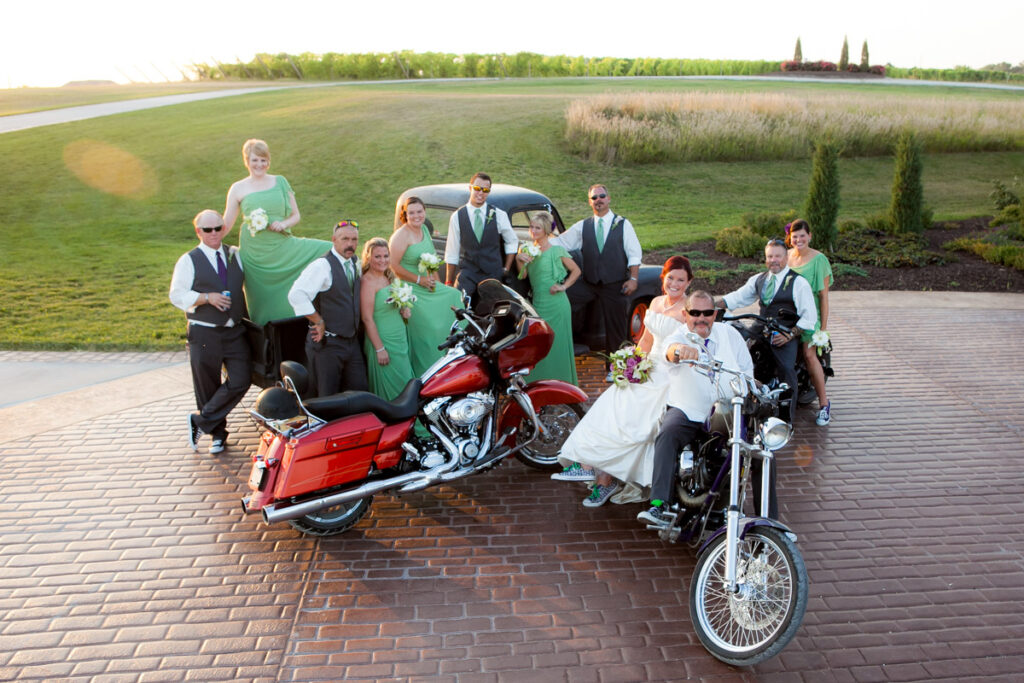 Vroom! The rock and roll wedding theme is an appreciable transport option. Using a motorcycle to get to your wedding and reception draws attention. Today, there are numerous brands of motorbikes to select from. Discuss with your partner the type of bike you will be comfortable using.
To add a little more beauty, have your pictures printed out in motorbike flags and mount them on your bikes. If it is possible to have the entire guestlist travel using motorcycles, it is truly jaw-dropping scenery.
Parting Shot
Wedding transport options vary depending on your preferences. There are attention-grabbing ideas that make sure everybody notices you. Other transport options profess your class while others show a humble personality. When making this important decision, have your personality at the back of your mind. Choose between the waterways arrival and dryland transport.