Your wedding day is probably one of the most important days of your life. Many women have dreamed about their wedding day since they were a little girl. However, while your wedding is a very exciting time, it can also be incredibly stressful. From the guest list, the venue, the band, table settings, and food, there is a lot to think about and the last thing you want to stress about is not liking how you look.
Not being prepared for wedding day hair and makeup can quickly turn a happy day into complete chaos. It's your special day and you deserve to feel confident, happy, and beautiful. To ensure your hair and make up runs smoothly and you're looking your best on your wedding day, here are the top 10 do's and don'ts for wedding day, hair, nails, and makeup.
1. Don't Go For the Latest Trends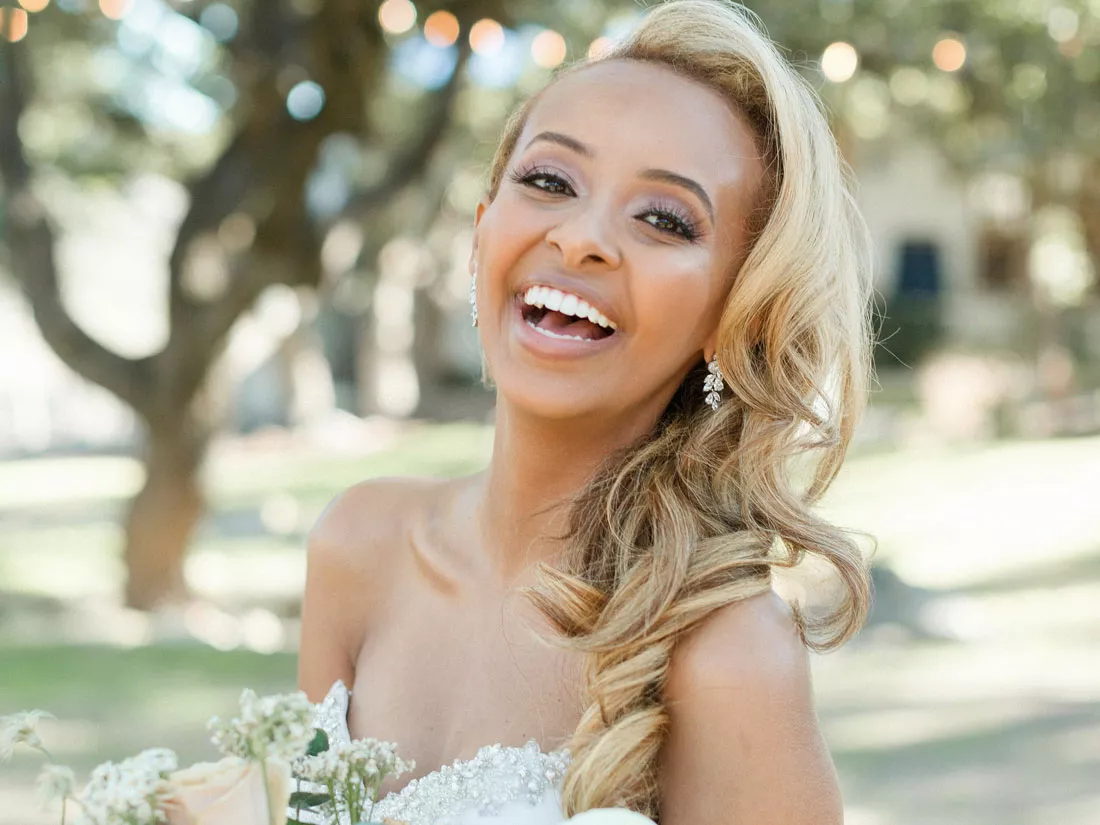 While it may be tempting to go for the latest trends when it comes to wedding day hair, nails, and make up, you don't want to look back at your wedding photos and cringe. To ensure your look is timeless instead of embarrassing, it's best to go for classic looks. Think neutral make-up that brightens your face, classic hairstyles that never go out of style, and neutral nail colors or a timeless french.
2. Do Get Input From the Professionals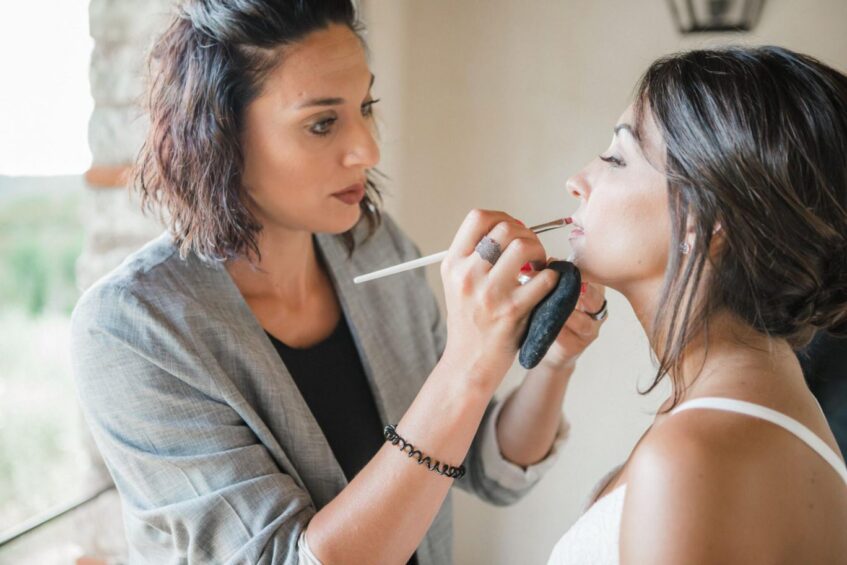 If you haven't been married before or been in many weddings, it's likely wedding day hair and makeup is pretty foreign territory to you. However, your stylist may have been part of dozens of weddings. Before your big day, it's important to get input from the professionals as they probably know the ins and outs of wedding day hair and makeup, like what works and what doesn't, how much time they'll need, who should go first, and what products look good in photos and what don't.
You may also want to share your wedding colors, photo of your dress, and wedding theme so they can make professional recommendations on what may look best. It's also important to coordinate with your photographer to get an idea when the ideal time to start photos is so you can create a foolproof timeline and reduce any issues.
3. Do Leave Extra Time for Mishaps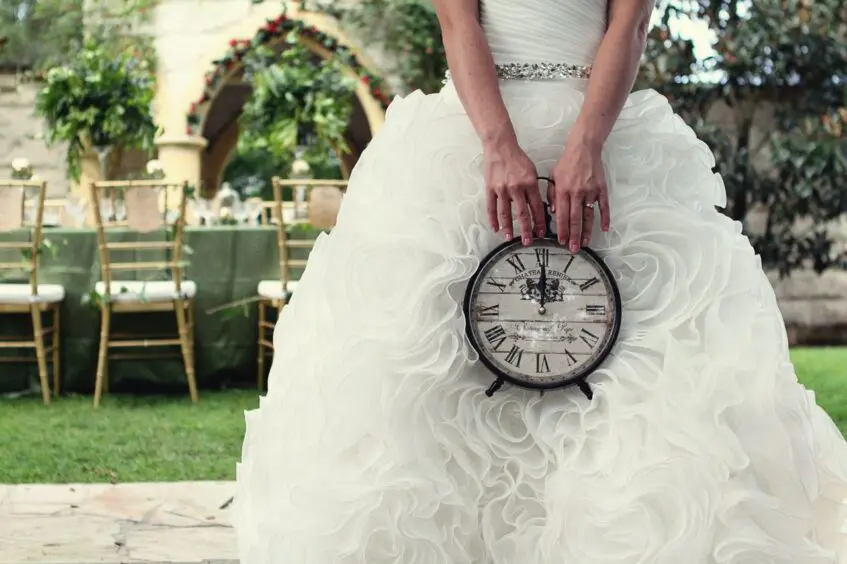 While you hope everything will go smoothly the day of your wedding, that's typically not always the case. Late arrivals of the bridal party, touch ups, hair and makeup redo's, and other unforeseen issues are all things that can cause wedding hair and makeup to run late. To prevent any rushing and avoid unnecessary stress, it's best to allot a bit of extra time for any unforeseen mishaps.
4. Do Opt for Dip Powder Nails or Gel Polish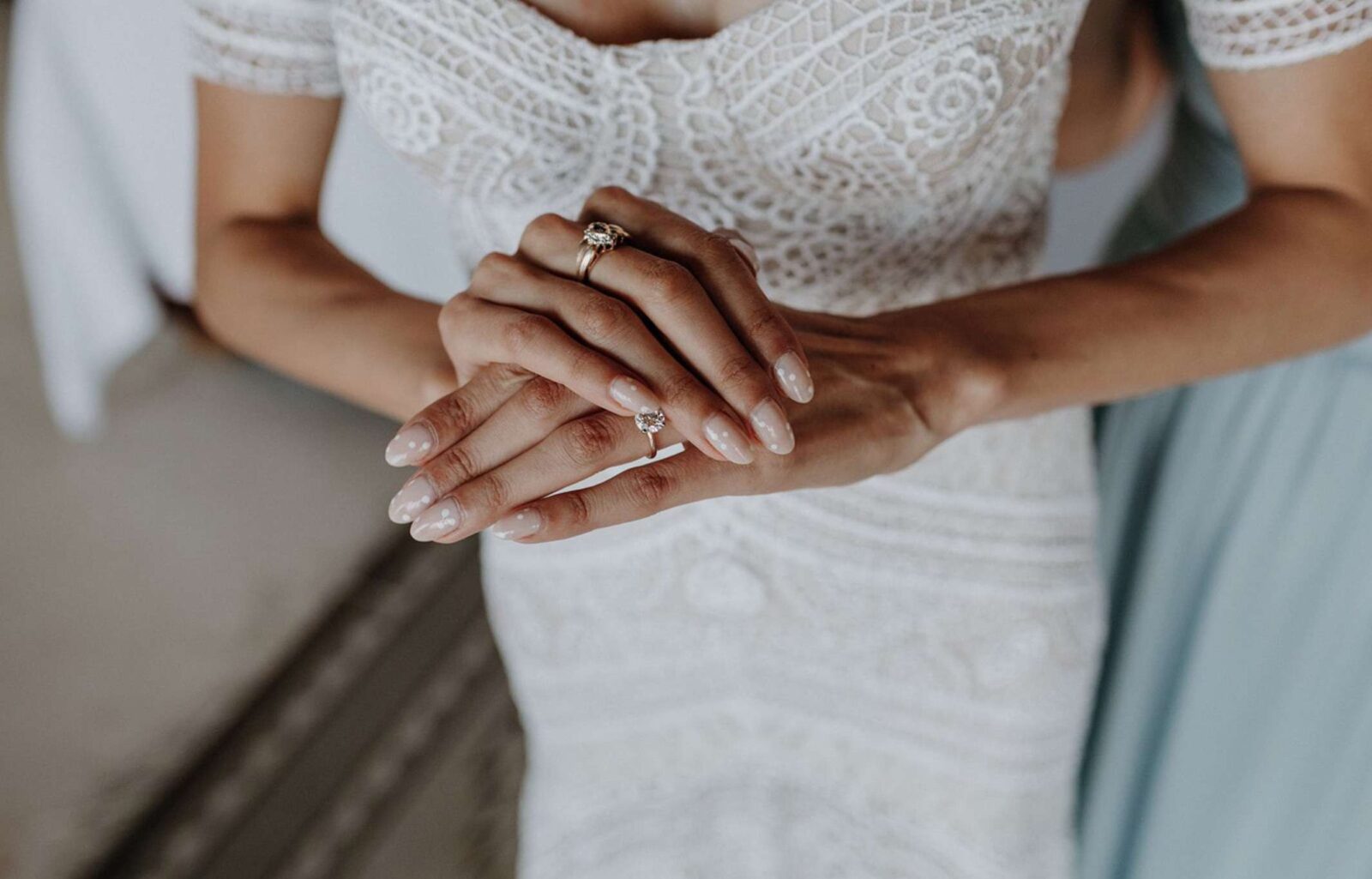 When it comes to wedding day nails, people are going to want to see that ring so you want to make sure they're healthy and looking their best the day of your wedding. You'll have enough to do the morning of your wedding so it's best to not wait til your big day to get your nails done. Book your manicure appointment a day or two before your wedding instead.
However, a chipped mani or a broken nail can really put a damper on your wedding look. Opt for SNSnails dip powder nails or gel polish which strengthen your nails and are virtually chip free, ensuring your nails look their best on your special day.
5. Do Have a Hair and Makeup Trial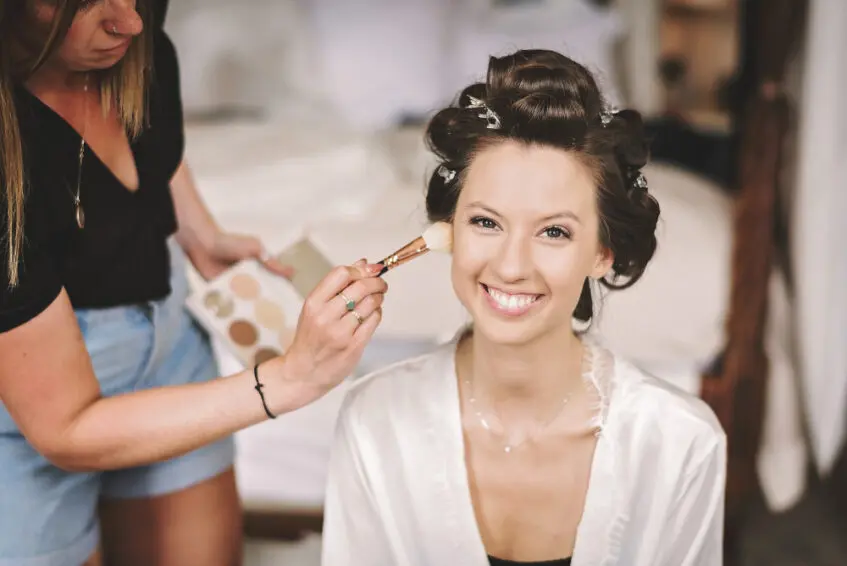 Wedding hair and makeup is definitely something you don't want to wing. You want to cry tears of joy on your wedding day, not cry over awful hair and makeup. It's best to have a hair and makeup trial a couple of weeks before the big day so you and your stylist can decide what looks best and work out any kinks. That way there will be far less surprises.
6. Do Wear a Button Down Shirt or Dress While Getting Ready
There's nothing worse than getting your hair and makeup done perfectly only to mess it up by having to remove your top. To make for easy dressing, go for a button down shirt or dress while getting ready to keep your hair and makeup beautifully intact.
7. Do Choose Long Lasting Products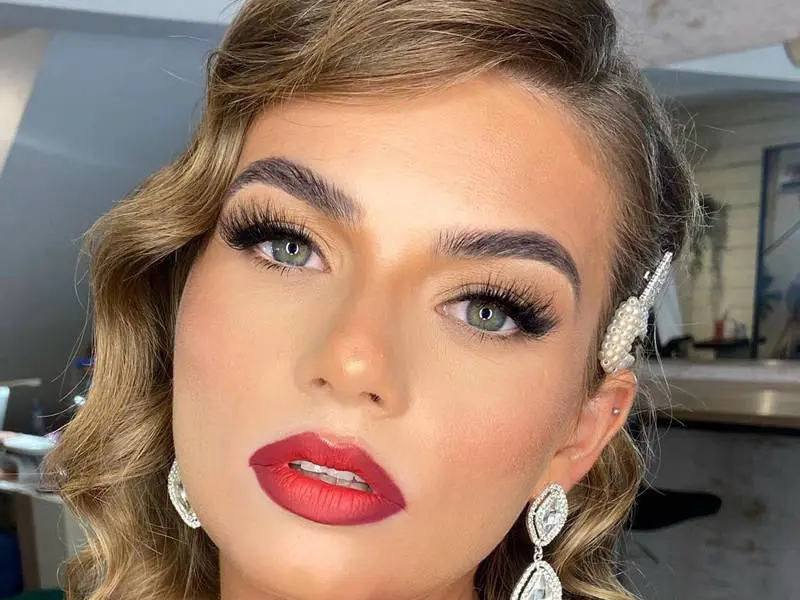 Your wedding day is supposed to be all about you, the love you share with your partner, and celebrating with friends and family. The last thing you want to be doing is running to the bathroom for hair and make up touch ups throughout the day to ensure you're always looking your best in photos. Choose long lasting products that can last throughout the day like long-wear lipstick, strong-hold hair spray, setting sprays, and waterproof mascara. You don't want running mascara while exchanging vows.
8. Don't Schedule Your Hair and Makeup First
Allow your stylist to do the hair and makeup of the rest of the bridal party first and allot adequate time to do you last. There's no reason to have your hair and makeup completely finished at 10am for a 5pm ceremony. Its your day and your hair and makeup should be priority, but you want to be feel fresh and confident for photos.
9. Don't Wash Your Hair the Morning of the Wedding
While it may be tempting to wash your hair the day of your wedding to feel fresh and clean, absolutely do not wash your hair that day, especially if you've chosen an updo hairstyle. Clean hair is usually difficult to work with and won't hold styles. Instead wash your hair a day or two before as slightly dirty hair is the best to style.
10. Don't be Afraid to Speak Up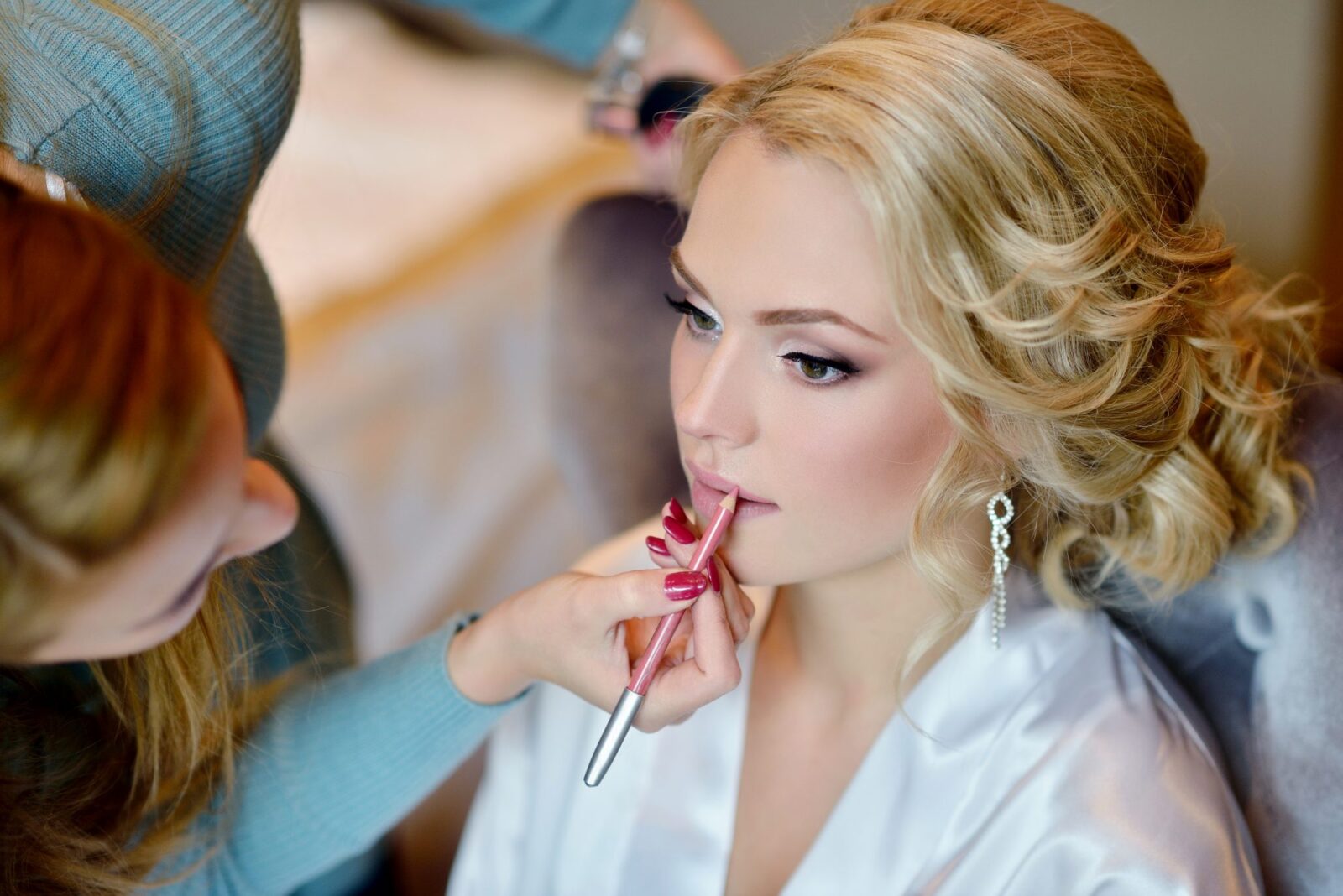 Don't forget, your wedding day is your special day and you deserve to look and feel beautiful. If there is something you don't like or want to change about your hair or makeup, don't be afraid to speak up and voice your thoughts and opinions.