Weddings are amazing ceremonies that celebrate the love of two soulmates who crown their love with marriage. And to be a part of such a ceremony is a huge honor, especially if you have one of the main roles such as best man or bridesmaid.
However, carrying the title of best man or bridesmaid is not an easy task, because a lot is expected of you. This role is especially not easy for introverts, as they are expected to be sociable and prepare a toast for the newlyweds.
One thing introverts want least is to be the center of attention and have all eyes on them. However, since they have the honor of being assigned the role of best man or bridesmaid, they must muster enough courage to share their prepared speech or toast in front of all the guests present.
Sounds too hard, doesn't it? I totally understand you because like you, I have an introverted personality, and this kind of attention to an event only increases my anxiety. But today I'm going to share with you some tips that have helped me and other introverts I know prepare their speeches for weddings they've attended.
So give your full attention to further reading this article to find out what tricks and tips you can implement to succeed in this. Without further ado, let's get straight to the case.
1. Don't waste time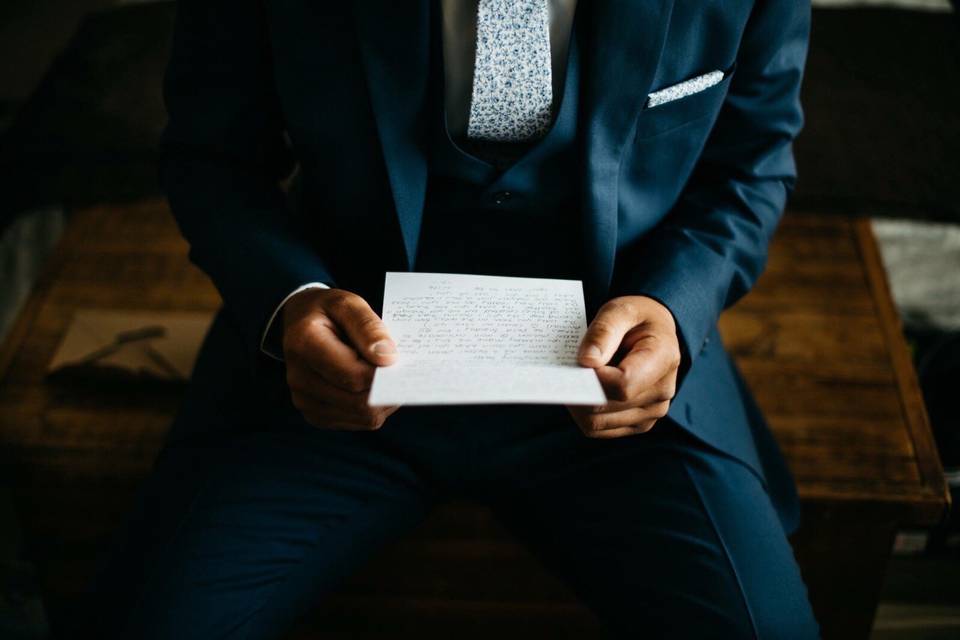 You must have been informed weeks or months ago what your role is at the wedding you are to attend. Here it is normal that you are expected to prepare a speech or a toast for the newlyweds. Although this would be a little uncomfortable for you, still look at this situation as an amazing moment that is important for the newlyweds.
They are surely good friends and you would not want to disappoint them and come without a prepared speech for the ceremony. That's why we suggest that you start thinking about the toast you will hold at the wedding in time. Although you would think that a month is enough to prepare, do not allow yourself to prepare your speech at the last minute.
2. There is no need to be afraid
If an introvert were told that he had the task of speaking in front of a large group of people, his initial reaction would be fear and his palms would begin to sweat. But let's be honest, there is no need to feel afraid in this situation.
All the people who would be present at the wedding, most of them are almost familiar to you, and they are all there in order to have a good time and together make a special day for the newlyweds. Do not let fear get the better of you at these moments, but calmly begin to create your speech.
3. Someone can help you in writing the toast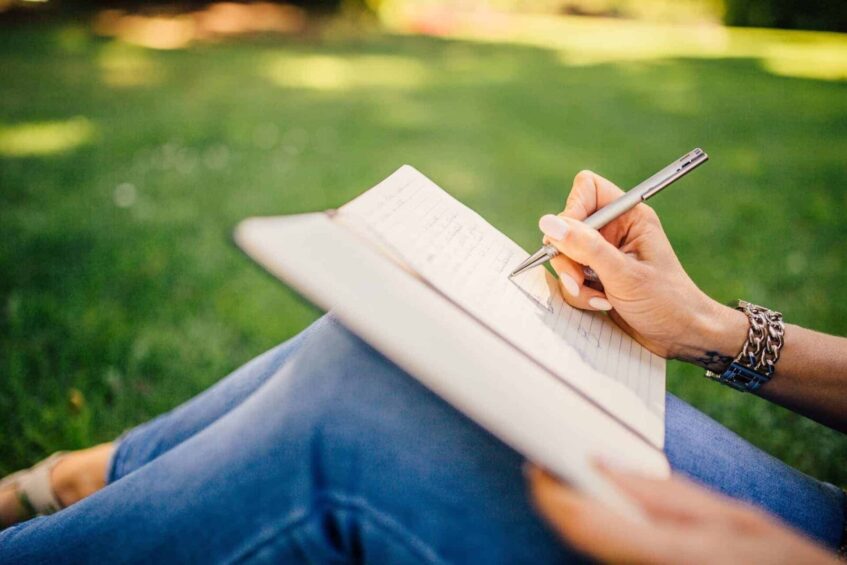 If you feel that you do not have enough inspiration to write the speech, then you can complete this task with the help of someone else. Either a mutual friend or relative of the newlyweds, or ask for help from professionals who do this as a profession. If you lack time and you haven't even started creating the text, then we have the right solution for you.
I am talking about domyessay, which can help you in such moments. All you have to do is contact them and tell them what kind of essay you need. In this case a speech or a toast for the newlyweds, they would do the job at a professional level, and you will impress the other guests with the amazing speech they will prepare for you.
4. Start with an anecdote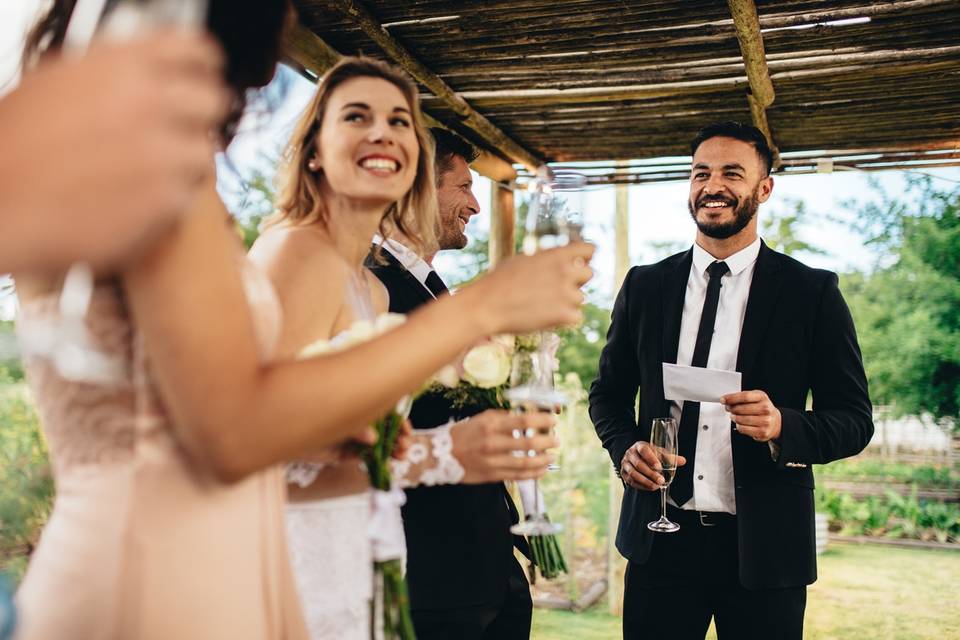 If you don't want someone to create the wedding speech for you, then try to do it yourself. The biggest problem when starting such a text is the introductory part. If you know how to start the speech, then it would be easier for you to finish the whole speech. As a start, you can start with an anecdote related to the newlyweds, how they met or how you met them.
Such stories are great for relaxing and keeping the attention of the guests present. Surely they would also like to hear some of your amazing heartwarming stories together. Once you get started with the anecdote, you'll see your crowd-speaking stress melt away and you can confidently move on to the rest of the toast.
5. Have the speech next to you on a piece of paper
In the process of writing, if you do it on a sheet of paper, you will constantly cross out certain parts, or add new sentences. Once you have completed it entirety, copy the text onto a clean sheet of paper to take with you to the wedding. If you think you can't remember the whole text, then keep the sheet with you that can serve as a reminder or check that you don't leave out any important detail of the toast.
6. Insert a poem or favorite saying by your favorite writer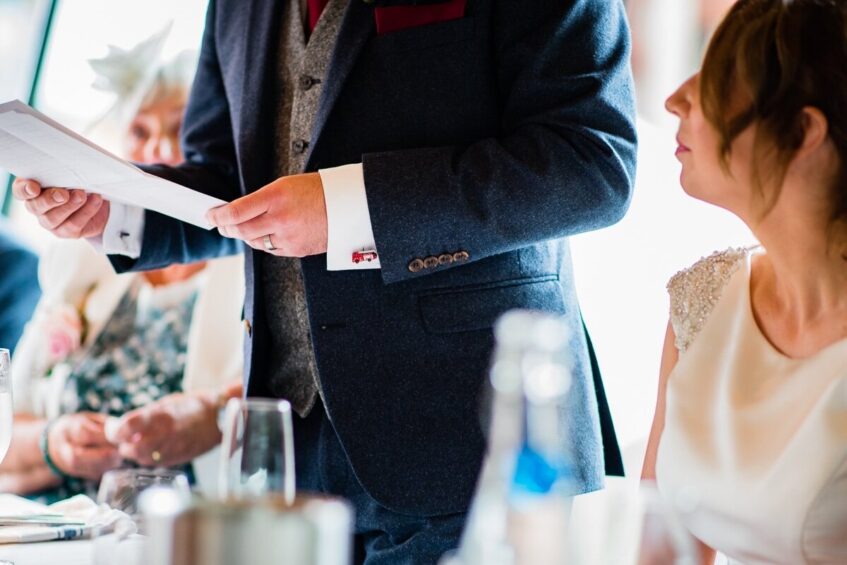 We know that long speeches are not your forte, and we would like you to make this toast as short as possible. And this is fine, the toasts should not last too long, because otherwise, all the guests would fall asleep.
But you can try to make it shorter, but have some point and be related to the newlyweds. For example, you can quote some of your favorite poems related to love and finding the perfect soulmate. In this way, your speech would be short, the feeling of awkwardness would not start, and what you have to say would be liked by the guests present.
Weddings are amazing events where you can have great fun with the newlyweds and help them create a magical night to remember. If you have been assigned the task of giving a speech for the newlyweds, do not refuse this role under any circumstances.
If you are an introvert, the tips we have shared with you will help you succeed in this. Finally, we want to wish you an amazing evening and don't forget to practice the speech you have prepared for the newlyweds.