The moment of your wedding will be the most precious moment of your life with your spouse. When you express your love and commitment to the person in your life, nothing else matters. The whole universe exists only for your man or your woman.
And this universe should be the greatest you have ever been. Not for your family, not for your guests or the photos and their frame. For you. Because your wedding is something that you want to narrate to your children with joy, happiness, and nostalgia. That's why you should get married in Greece.
The wedding in Greece is a once-in-a-lifetime memory, an experience to put in your book of life and remember until you get old.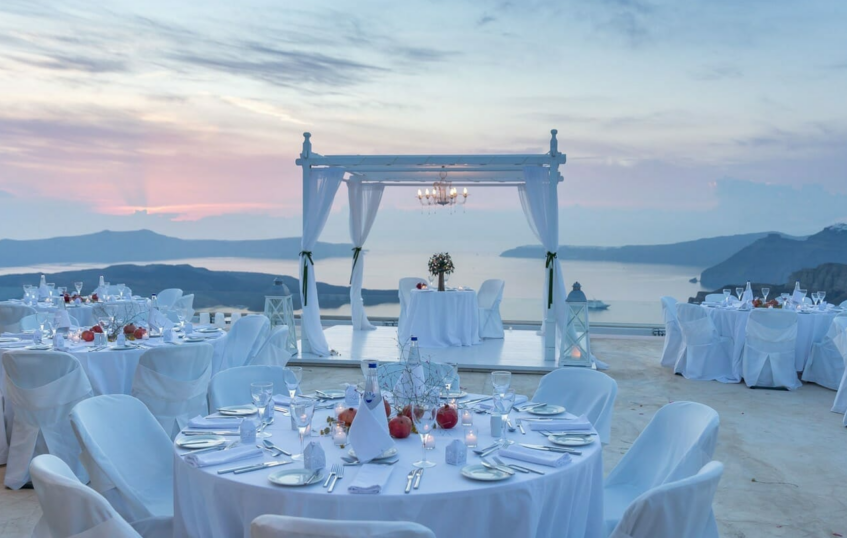 Weddings in Greece have become a trend lately. Are you wondering why that happens? Why do so many travelers from all over the world choose Greece for this unforgettable day?
Well, if you can't ask them, we can tell you some things about this country that offers a unique combination of history, beautiful landscapes, verdant nature, traditional towns, and hospitality. And then, it is your choice to decide if you want to live the experience of a Greek wedding and feel the aura of this special destination.
Greece has the amazing asset of variety. Greek weddings take place literally everywhere. On popular islands, such as Mykonos, Santorini, Crete, Corfu, and Rhodes, or on untouched islands that offer you the possibility of relaxation and privacy inside an authentic scenery that is one of a kind.
On mountainous villages, such as Arachova, Kalavrita, Metsovo, Zagorochoria, and Dimitsana, hidden in forests that make you feel like taking part in a fairytale. Traditional towns impress everyone with their multicultural character, their strong influences from the past, and the incorporation of oriental elements. Just visit Kavala, Ioannina, Mani, Nafplio, Monemvasia, or Xanthi, and you will immediately understand their charm.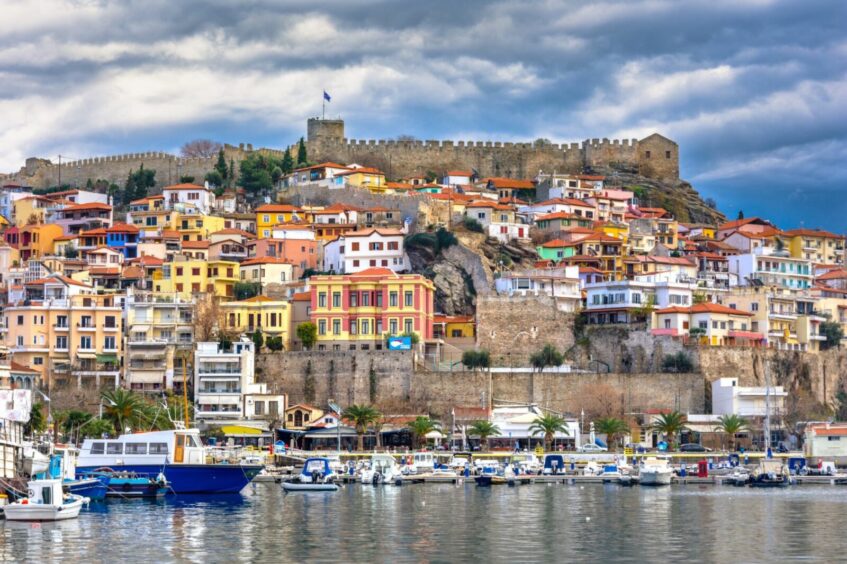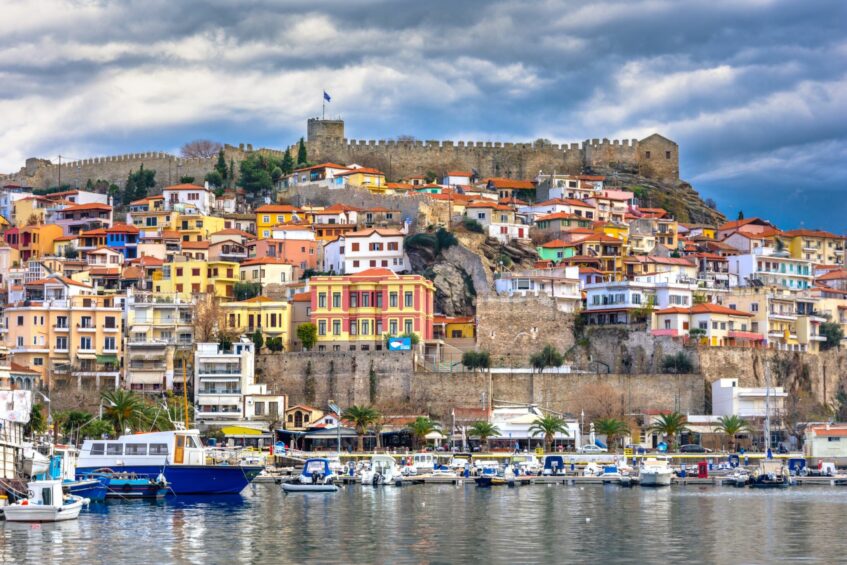 This setting is combined with numerous significant historical sites that characterize western civilization and can make your stay in Greece interesting. If you love culture and archaeology, you can stay after your wedding in Greece for a few days or weeks to explore a whole world of great ancient achievements. It is a gift you can make for yourself and your guests.
Greece is also a paradise for nature lovers. Mountains, forests, gorges, and of course the crystal clearest waters you can find in the Mediterranean Sea can turn your pre-wedding vacation or your honeymoon into a journey full of sports and contact with nature.
Especially if you make your wedding in Greece on an island, you will be impressed by its beaches and the possibilities you have to swim in turquoise calm waters that remind you of the Caribbean. If you like alternative weddings, you can organize your Greek wedding in a chapel by the sea and then a beach bar where you can have amazing moments dancing on the golden sand.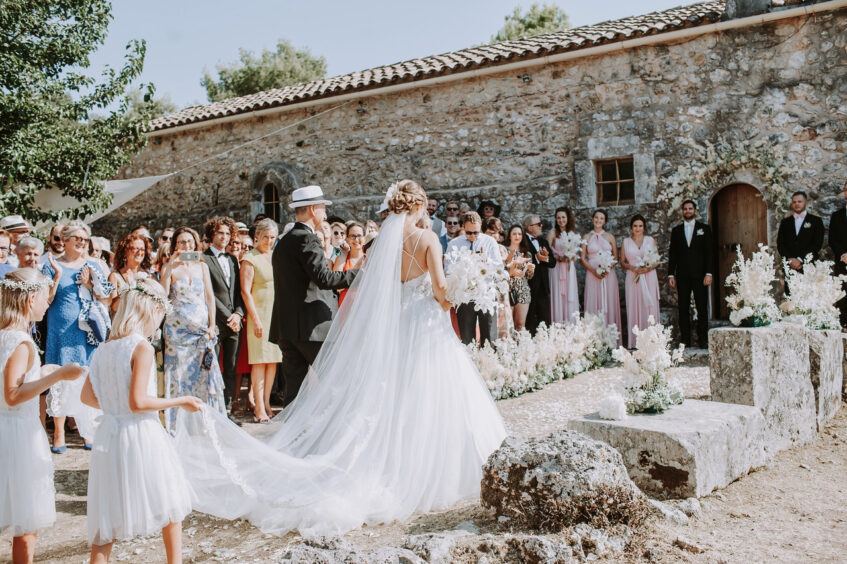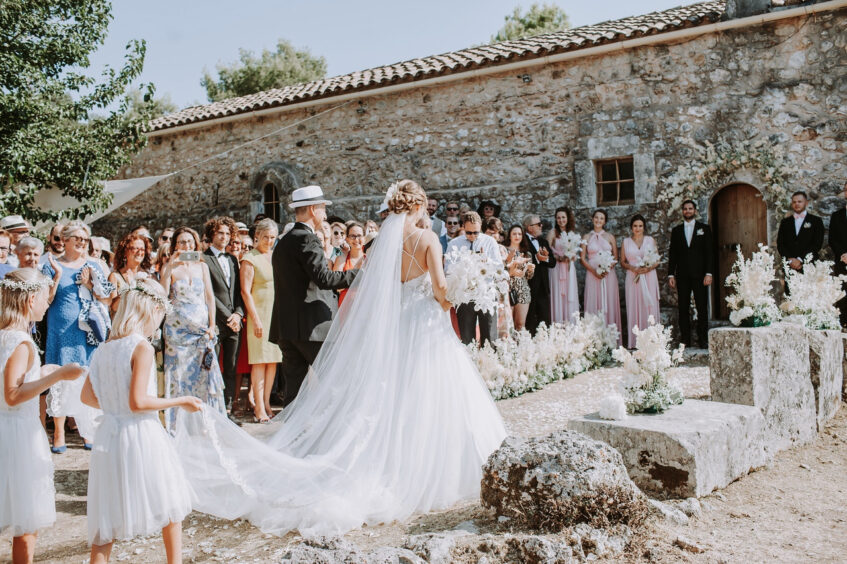 A wedding in Greece is a dream come true for many couples, and hiring a professional wedding DJ can make it even more magical. From the beautiful scenery to the vibrant culture, Greece offers a unique and unforgettable backdrop for your wedding day.
With the right wedding DJ, you can create an atmosphere that perfectly captures the essence of Greece and makes your special day truly unforgettable. By following the tips and advice in this guide, you'll be well on your way to finding the perfect wedding DJ in Greece and making your wedding reception an unforgettable celebration that you and your guests will cherish for a lifetime.
The Benefits of Hiring a Wedding DJ in Greece
Professional Expertise
Wide Music Selection
Customized Playlists
High-Quality Sound and Lighting
Smooth Transitions and Song Selection
Interactive Entertainment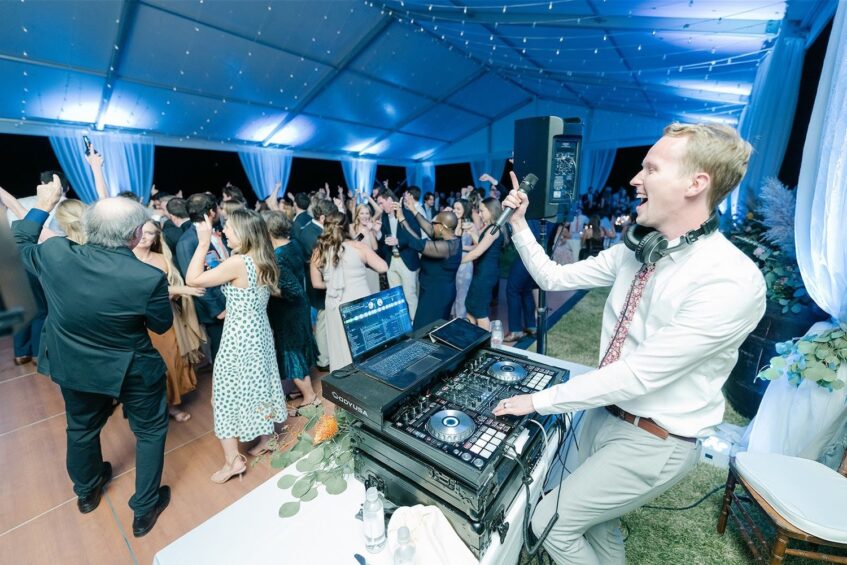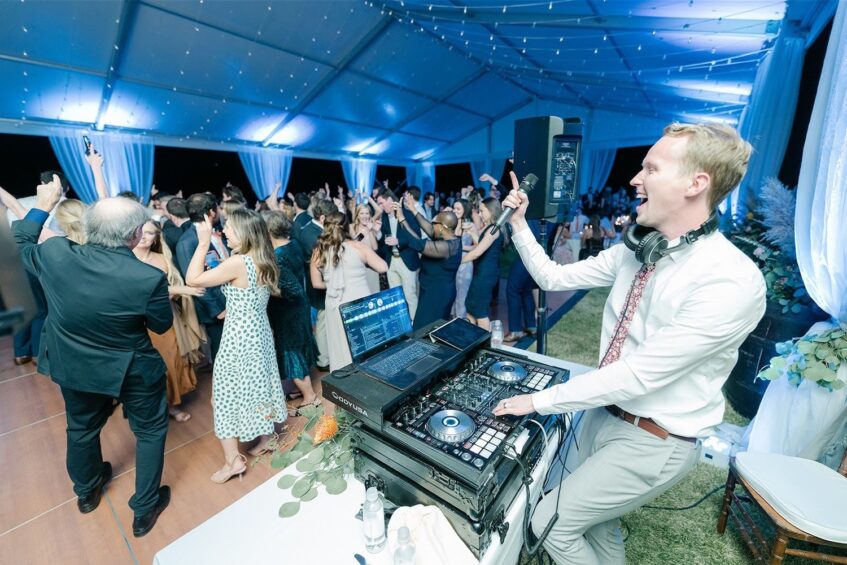 To work effectively with a wedding DJ in Greece, communication is key, and it's important to share your music preferences and vision, while also being open to suggestions and recommendations from your DJ.
When working with a wedding DJ in Greece, it's important to set realistic expectations and trust your DJ's expertise.
Some frequently asked questions about wedding DJ services in Greece include when to book your DJ, whether you need to provide a playlist if specific songs can be requested if the DJ can communicate in English, and if additional services like lighting, fireworks, silent disco, and smoke machines are available.
How to Choose the Right Wedding DJ for Your Greek Wedding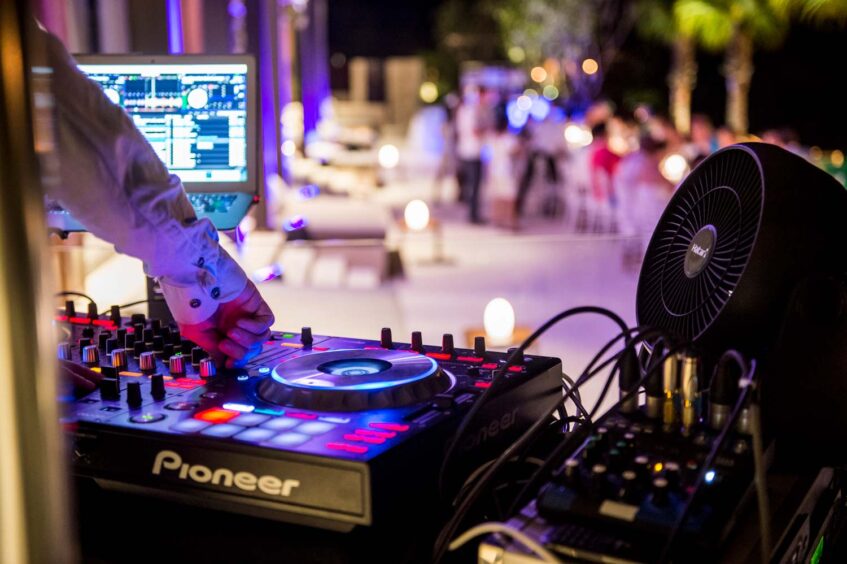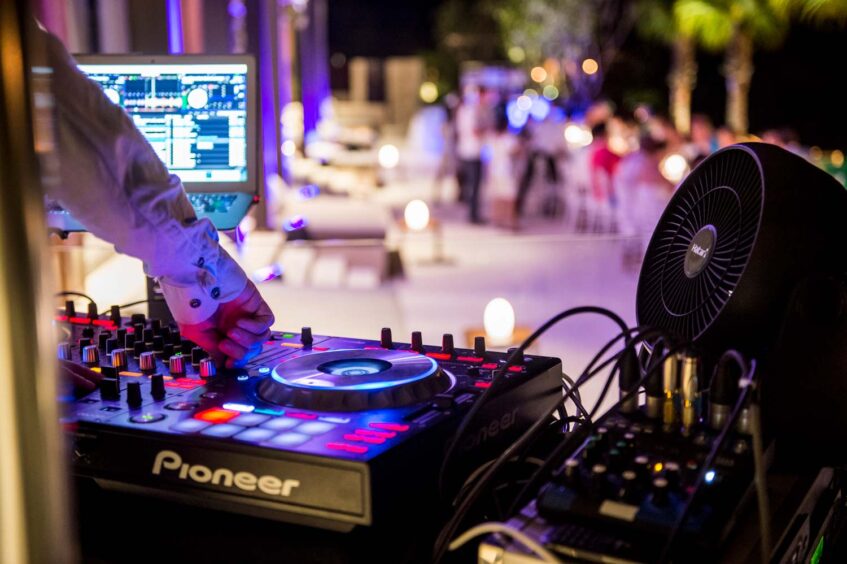 Experience and Expertise
Music Selection
Equipment Quality
Reviews and Testimonials
Personality and Communication Skills
Budget
When it comes to selecting a wedding DJ in Greece, it's important to do your research and find a DJ that not only has the necessary skills and experience but also understands your unique style and preferences. Some top wedding DJ services in Greece include wedding DJs from Magic Weddings.
These DJs offer a wide range of music selections and styles, as well as personalized consultations and customized playlists.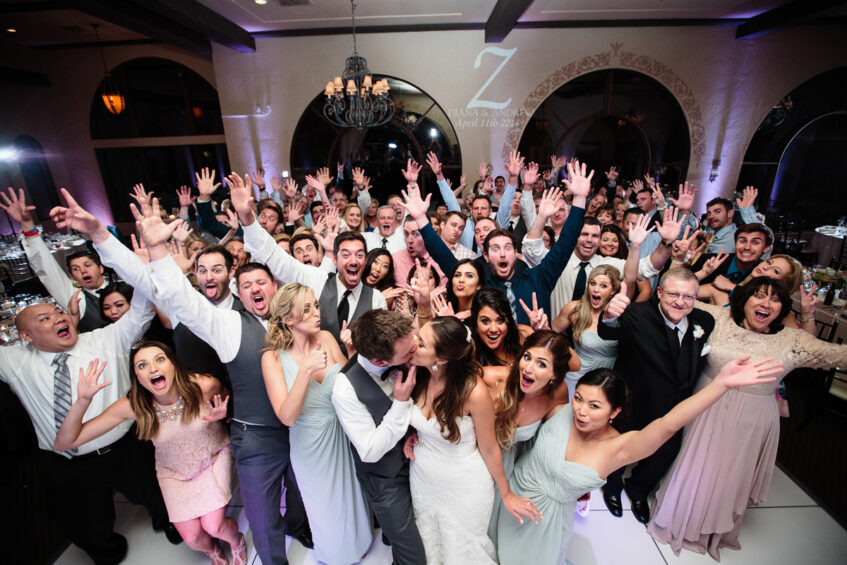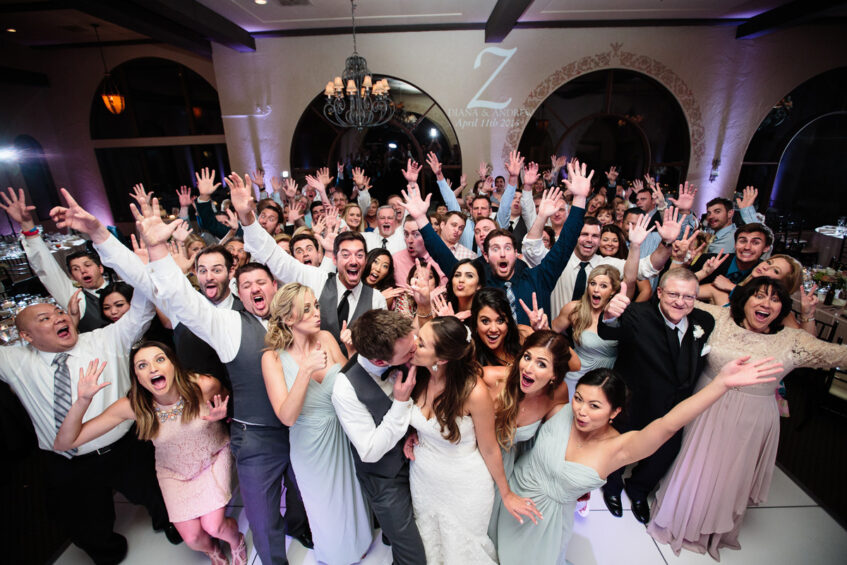 On the day of your wedding, your DJ will arrive early to set up their equipment and conduct a sound check. They will also work with you to create a customized playlist that fits your style and preferences. During the reception, the DJ will be responsible for selecting the music, making smooth transitions, and interacting with guests to keep the party going.
In conclusion, hiring a wedding DJ in Greece can be a great way to add some local flair and create an unforgettable atmosphere for your special day. By doing your research, communicating effectively with your DJ, and establishing clear expectations, you can ensure that your wedding reception is a celebration that you and your guests will remember for years to come.