Imagine pulling up to your wedding venue in grand style. You envision the awe on your guests' faces, the flash of cameras, and a flawless ride. Yet, there's a niggling doubt. You've heard tales of unexpected costs, unmet expectations, and even those dreaded last-minute glitches.
They're not just rumors but genuine concerns many soon-to-be-married couples face. But don't fret! By the end of this article, you'll have in your hands strategies that stand the test of time.
They're designed to give you the most bang for your buck and ensure a perfect limousine experience on your big day. After all, there's no room for compromise when it comes to your wedding. Dive into the heart of the matter and explore how to make that limousine experience worth every penny.
Know What You Want Before You Inquire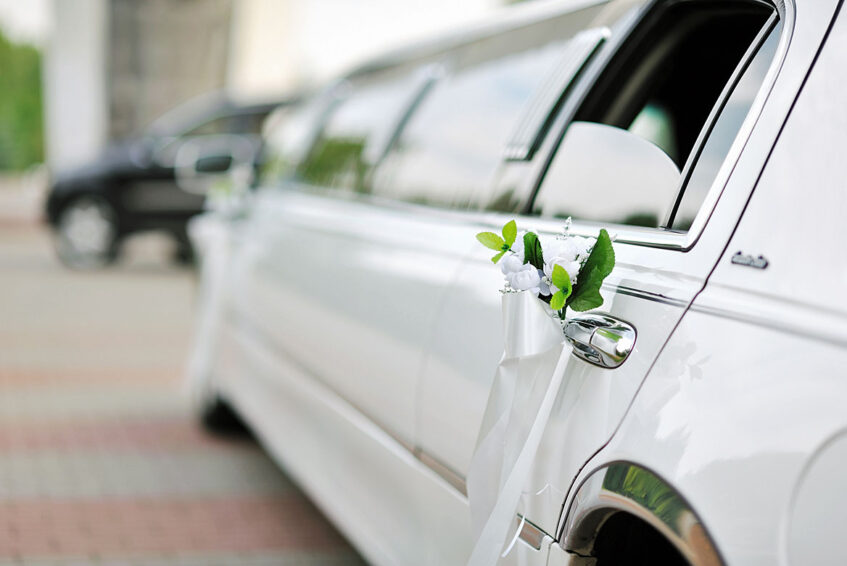 Starting with a clear vision makes all the difference. Having a preferred style in mind—from stretch to SUV limos—can help you avoid any disappointment. Certain limousine hire companies understand the importance of catering to individual needs and preferences.
They offer a wide range of limousine styles, allowing you the satisfaction of choosing exactly what you want, rather than being forced to pick from a few available options.
For a comprehensive range of limousine styles, consider exploring companies that put customer choice first, like https://allurelimousines.com.au.
Size matters, too. You wouldn't want to cram your bridal party into a tight space. By determining how many passengers you'll have, you can choose a limo that offers comfort for everyone.
Features can set a limousine apart. Think of mood lighting, premium sound systems, or even a stocked bar. Listing out desired amenities ensures you're not left wanting on the day.
Lastly, your itinerary plays a pivotal role. Outline all your stops – from the ceremony to the reception. This foresight not only assists in getting an accurate quote but also ensures timely arrivals and departures. No one likes a rushed bride or groom.
Compare Packages, Not Just Prices
It's easy to be lured by a low price tag. But here's the thing: a lower price doesn't always equate to a great deal. Sometimes, it masks hidden costs. When you focus just on the price, you might overlook crucial details that affect your overall experience.
Packages offer more than a simple ride. They might include extras like champagne toasts or red-carpet rollouts. So, before you get too excited about a deal, take a closer look. Understand everything that's included.
On the flip side, knowing what's not included is just as essential. You might think you're getting a deal, only to discover later that certain services cost extra. It's better to be informed now than to be surprised later.
In essence, the real value lies in the details. Dive deep, compare packages, and ensure you get the best wedding transportation deal.
Ask About Special Wedding Packages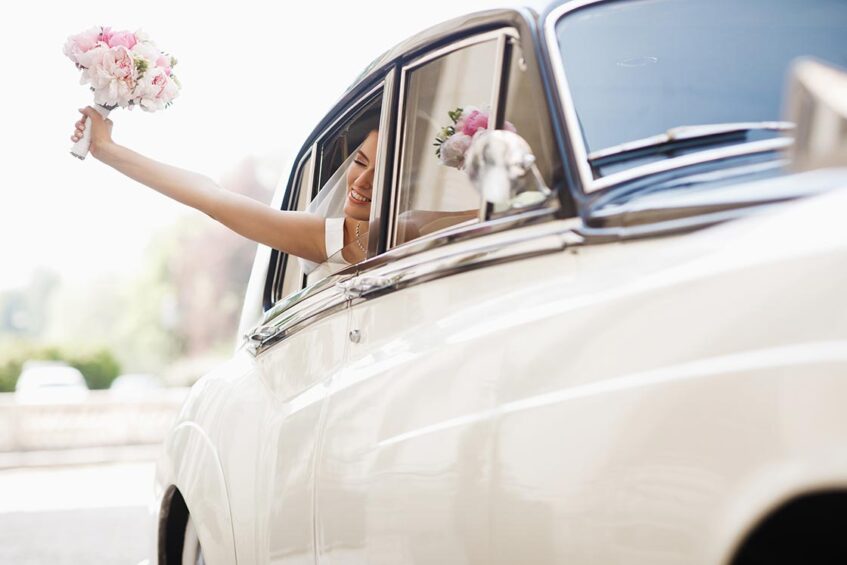 Limousine companies often roll out the red carpet for weddings—literally. Specialized wedding packages come loaded with perks tailored for your big day. From a romantic red carpet service that makes you feel like royalty to a chilled bottle of champagne waiting for you, these offerings elevate the experience.
But that's not all. How about a "Just Married" sign to announce your newlywed status to the world? Or perhaps a playlist of your favorite tunes to set the mood? These little details can make your ride even more memorable.
Here's a pro tip. Wedding packages might come with some financial benefits, too. Some companies offer discounts for wedding bookings. Others might throw in a complimentary extra hour or a free upgrade.
So, when you're discussing details, don't forget to inquire about these special offers. They can add a touch of luxury without breaking the bank.
Check Reviews And Testimonials
There's gold in past customers' words. They've been in your shoes and have stories to tell. Listening to these tales gives you a clearer picture of what to expect. Reviews and testimonials offer unfiltered insights, shedding light on both the highs and lows of the limousine service.
Trusted wedding websites are a goldmine of such feedback. They often have sections dedicated to vendors, including limousine services. By diving into these reviews, you'll get a sense of the company's reputation, professionalism, and reliability.
Social media platforms shouldn't be overlooked, either. They offer real-time feedback, photos, and sometimes even videos from actual events. Plus, the comment sections can be enlightening. You'll see praises, complaints, and responses from the company.
In short, do your homework. Arm yourself with knowledge from those who've gone before you, and make an informed decision.
Clarify Overtime Charges And Cancellation Policies
Weddings rarely run like clockwork. Sometimes, ceremonies or photo sessions overrun, and suddenly, you're paying extra. Overtime charges can creep up on you if you're not prepared. Getting a grasp on these costs upfront ensures no unpleasant surprises when the bill arrives. It's essential to know the hourly rate and how it's calculated, whether in 15-minute blocks or full hours.
Life's unpredictable, and wedding plans can change. You might need to shift dates, adjust timings, or even cancel. Knowing the cancellation policy is a safeguard. Are there penalties? Can you get a refund? These are crucial questions. Understanding these terms gives you flexibility, and that's priceless in the whirlwind world of wedding planning.
So, don't shy away. Discuss these nitty-gritty details. It's your right, and it'll give you peace of mind.
Schedule A Pre-Wedding Visit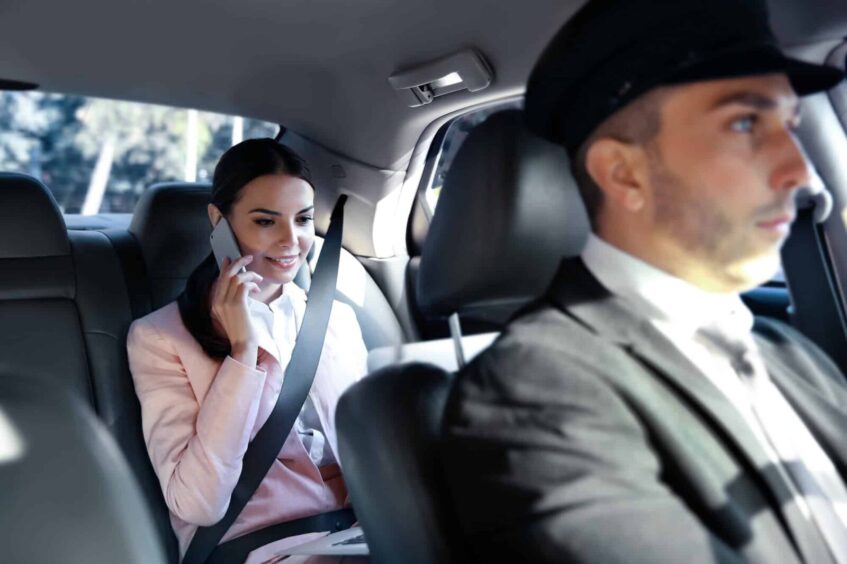 Pictures don't always do justice. That limousine you've been eyeing online might look different in person. You'll get a real feel for your chosen vehicle by scheduling a pre-wedding visit. You can assess the space, inspect the interiors, and gauge the overall vibe. This hands-on approach ensures no rude shocks on the actual day.
A visit also presents a golden opportunity. You can have a face-to-face chat with the service provider. If you have specific requirements or ideas for customizations, now's the time to discuss. Whether it's about decor, music preferences, or any special request, a direct conversation often yields the best results.
In a nutshell, being proactive pays off. A simple visit can set clear expectations and pave the way for a smooth, stress-free limousine experience. So, make that appointment and put your mind at ease.
Consider Off-Peak Rentals
Everyone dreams of a Saturday evening wedding in June, but there's a catch. Peak timings and popular days and months often come with premium prices. Off-peak rentals, on the other hand, are like hidden gems. Opting for less sought-after timings or days can lead to better rates.
Think weekday weddings or morning ceremonies. Limousine companies might offer discounts during these less busy periods. Even if your heart's set on a weekend, consider a Sunday morning instead of a Saturday evening. The difference in rental costs could be substantial.
Flexibility is key. The savings can add up if you're open to tweaking your wedding schedule slightly. It's a win-win. You get the same luxurious experience but with a friendlier price tag.
With some planning and flexibility, you can make the most of off-peak benefits. Your wallet will thank you!
Stay In Touch
Communication is the bridge to a seamless limousine experience. Don't go radio silent once you've nailed down all the details. Keeping an open line with your rental company ensures both parties are on the same page.
It's a good practice to touch base occasionally. This way, you can discuss any changes or updates. Maybe there's a new stop you want to include in the itinerary, or perhaps the pick-up time needs a slight tweak. Regular check-ins prevent last-minute hiccups.
As the big day nears, it's crucial to confirm everything. A week or two before the wedding, reiterate all details. From timings and locations to any special requests, leave no stone unturned.
To sum it up, proactive communication is your best ally. It paves the way for a flawless ride on your special day. So, keep that dialogue going!
Conclusion
The journey to ensuring a flawless wedding limousine experience hinges on two pillars: proactive planning and meticulous research. It's not just about securing a mode of transport. It's about adding a touch of elegance, a dash of luxury, and a sprinkle of unforgettable memories to your special day.
Every little detail counts. From understanding overtime charges to visiting the limo in person, every step you take enhances the experience. And with the right strategies up your sleeve, you're crafting an unforgettable journey, not just booking a ride.
Your wedding day is a tapestry of memories stitched with love and care. When planned right, the limousine ride becomes one of its shining threads. So, dive deep into the planning and make every moment count. After all, this day deserves nothing but the best.