A wedding is one of the most important days in a woman's life. Most ladies have been dreaming about their wedding day ever since they were little girls. All of them have wanted to look like princesses on their big day, but once you get closer and closer to the wedding, they realize that their dream wedding has changed over the years numerous times.
They've thought about different venues, different menus, different songs for your first date, and most importantly – they've thought about many different wedding dresses.
Our goal today is to help you find the perfect dress for your wedding. One of the recently emerging trends is getting married in a linen dress and what we want to find out is – is that a good choice? Are linen dresses good for weddings?
Well, the answer isn't as simple as yes or no. In order to do present you with a satisfying answer, we need to go over several things. So, without further ado – let's do it!
Benefits Of Wearing Linen Dress On Your Wedding Day
Let's take a look at why you should wear a linen wedding dress.
1. Durable And Long-lasting
First of all, linen is considered to be one of the strongest natural fibers, and even though you shouldn't really worry about the strength and durability of the dress you're only going to wear once – you'll still want your wedding dress to look good in the years to come. Perhaps, it could become a family heirloom, and that is not something that can happen unless the dress can survive the test of time.
2. Breathable And Absorbing
As you know, linen clothes usually hit the shelves once the summer comes knocking at our door, and that is not by accident. Linen is naturally breathable. Its fibers are hollow, and as such, they allow your body to breathe even when it's scorching hot outside. On top of that, linen is also very absorbent, so you won't really need to worry about stain marks or anything like that once the nerves start kicking in. This makes linen wedding dresses a perfect candidate for a summer wedding. You won't get hot or steamy, so you'll manage to look as gorgeous as humanly possible for as long as it takes.
3. Insect Repellent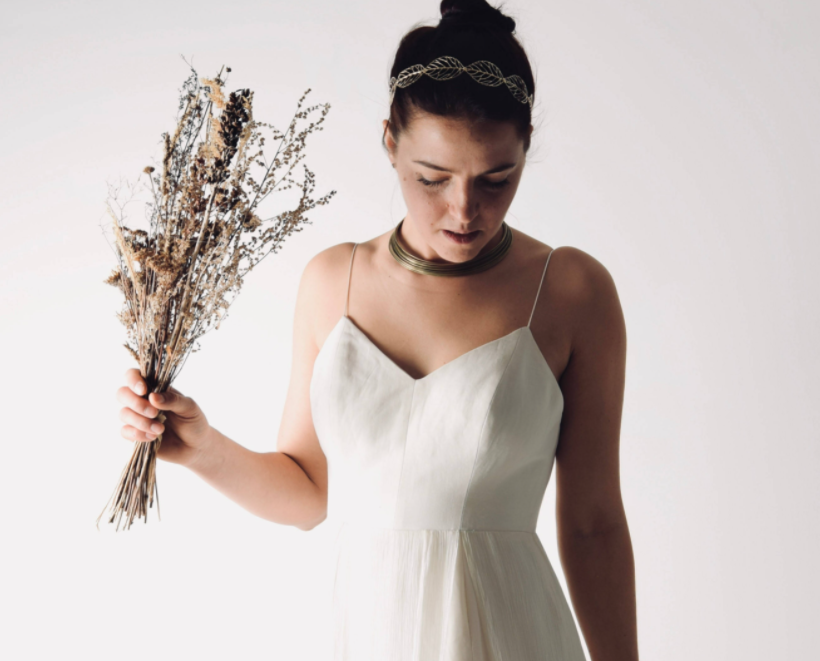 Additionally, linen is known to repel insects, which is probably not something that would ever cross your mind if you're planning a wedding but hear us out. If you're hosting a summer wedding, chances are, the reception and the party are going to be out in the open. Now, while we're sure you're probably going to choose a beautiful garden to celebrate getting married in, that won't stop mosquitoes or other flying pests from terrorizing you or your guests once the sun settles and the lights turn on. Chances are, there will be plenty of them at your party, but if you were to wear a linen wedding dress – you wouldn't have to worry about them.
4. Luxurious, But Affordable
Finally, linen is both luxurious and affordable, which is not something that you usually get to see, especially when it comes to wedding dresses. More often than not, wedding dress makers try to capitalize on the fact that women want to look fabulous on their wedding day, so they overcharge them – a lot! On the other hand, if you were to take a look at Sondeflor and their linen dresses, you can see that not only will you not break the bank getting a wedding dress, but you will actually save a lot of money by not going with something else.
Cons Of Wearing Linen On Your Wedding Day
Now, we don't want to just praise linen, of course. That wouldn't be good. We have to tell you about its drawbacks, as well. So, let's dive right into them.
1. Wrinkles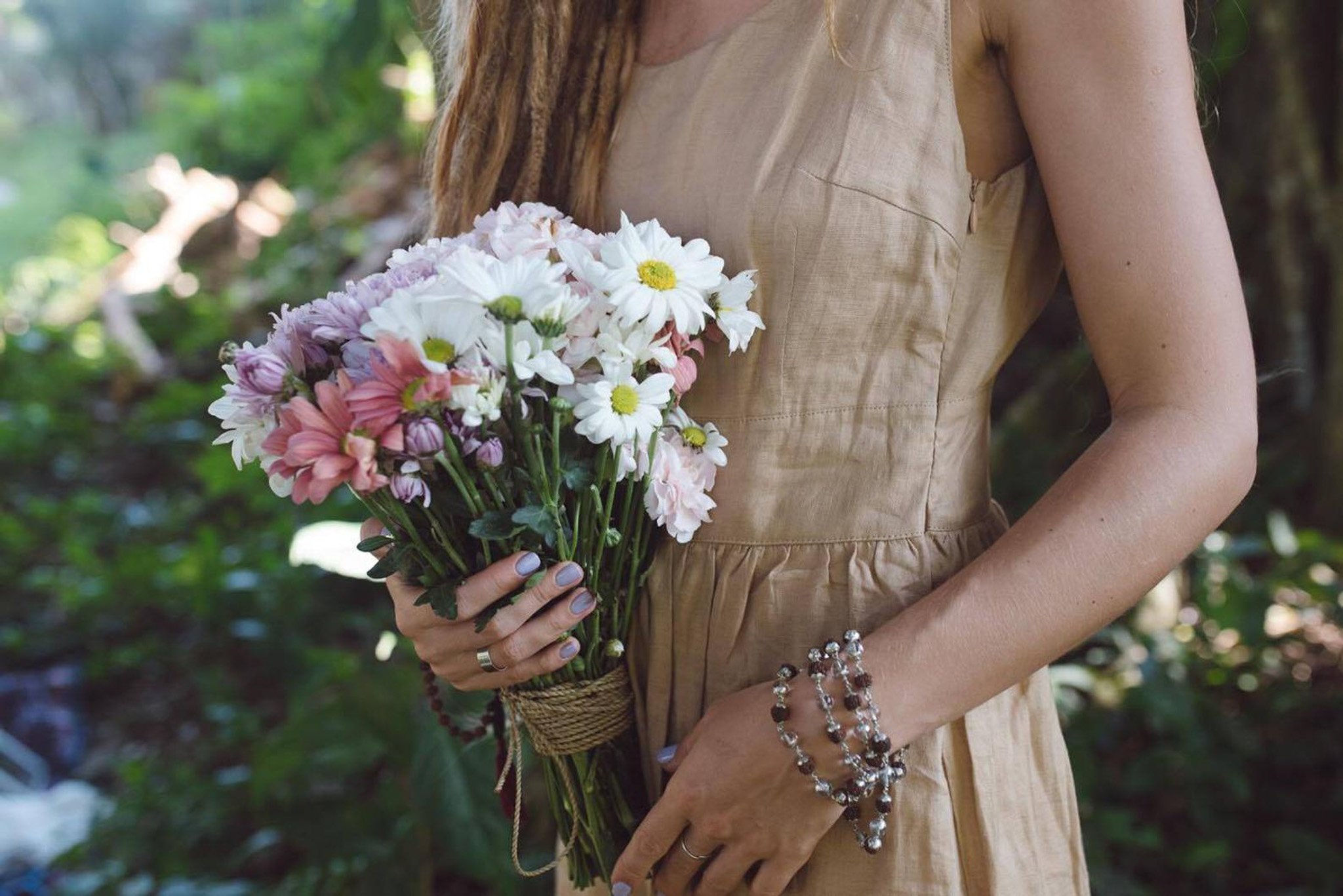 One of the things that make linen wedding dresses not a good option is the fact that it wrinkles easily. That's just the way it is. You've probably worn linen shirts earlier, and you know just how easy it is for them to look chewed up and spit out. Well, that's going to happen to your wedding dress, as well. Whether that is something that you're willing to power through, we don't know, nor are we saying that you should or shouldn't. We're simply stating the obvious. Once you sit down – your dress is going to get wrinkled.
To be fair, this happens to a lot of other wedding dresses, but the fact of the matter is – you can easily hide it. All you need is a design that will cover up those wrinkles. Or, you could simply not care and focus on having fun instead of worrying about how does your wedding dress look after several hours at a party.
2. Limited Styling Options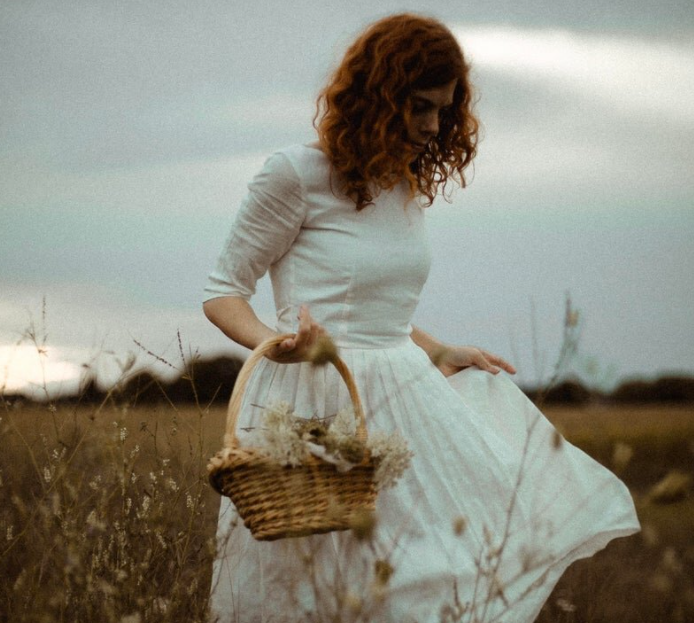 Arguably, the biggest drawback of linen dresses are the limited options. To be fair, that is the problem you're going to have to deal with during the shopping stages, not after. Linen goes well with everything, so that's not the thing you should be worried about. What might worry you is you not being able to find the perfect dress, because, let's face it, linen is not easily styled, nor can it be made as glamorous as some silk and lace wedding dresses. So, that's something to keep in mind.
Final Verdict – Are They Good?
In our own opinion, yes – linen dress is a good choice for a wedding. However, we can't really say it is suitable for everyone, but that would also be the case if you were to ask us about a stain or a silk dress.
The truth is, everybody wants different things. You could enter the most exclusive wedding dress shop in the world, browse for hours, and you still might go home with empty hands. But, just as same, you could walk into your local wedding dress shop and fall in love with the first dress you stumble upon.
Overall, a linen wedding dress can be a good choice, if that is something that you want. You can count on it to look good and to be affordable and comfortable, and for some of us – that is all that matters.