Every little detail of your wedding is important because it is going to be your big day. And table décor is not something little. It is one of the important areas to work on. Therefore, you need to pay special attention to your tables because they can make or break the event. One of the important things that you need to consider is the overall theme. You can decide on the table décor according to the theme that you are going with.
So here are some of the ideas that you can choose from;
1. Using candles as a centerpiece
One of the things that you can always add to any décor is candles. They are something that goes well with every décor style. Whether you are going with a simple or elegant look, you can simply use candlestick holders and they will instantly lift up the mood. Likewise, if you are going with a rustic style, candles will look really nice there. Furthermore, you can use the same candlestick holders later on. So they won't go waste after your marriage.
So if you are looking for an attractive candlestick holder for your home, you can get it from nuptiostore.com. They have a wide home décor range that will bring a little light into your life. For more information be sure to check their website.
2 . Lightning the lanterns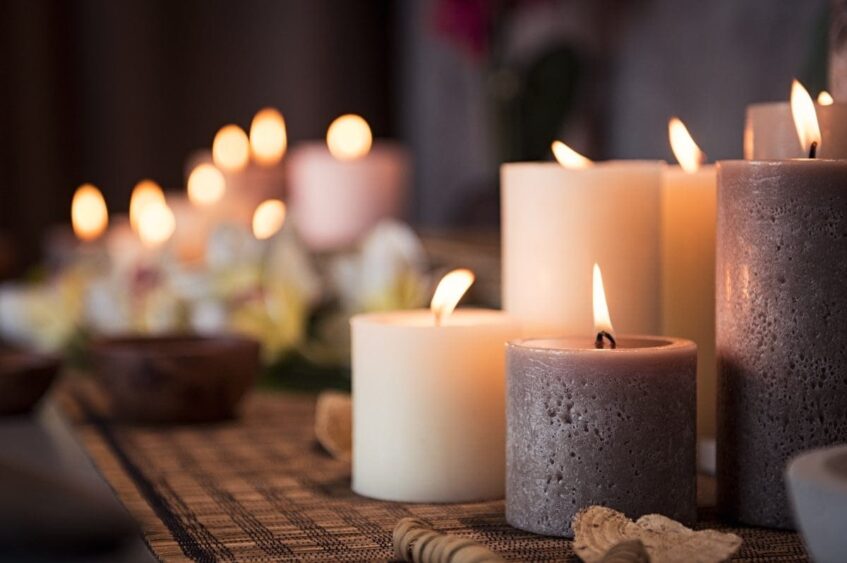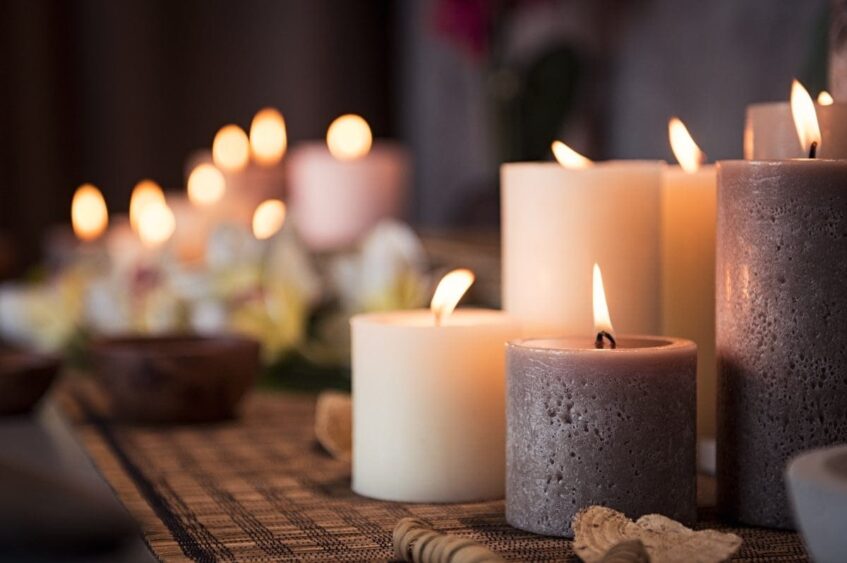 If candles are not a safe option, you can go with lanterns. Both options light up the mood and make the vibe relaxing. You can use lanterns in both casual and formal ways. They will go well when you put them on the table as a centerpiece and if you put it on the side, they will look amazing there too.
Furthermore, you will find various shapes and styles for lanterns. The place and position of the lantern mainly depend on its shape and style. If the lanterns are small, you can put them on the table along with a vintage table décor. Or you can choose them to hang on the hanging ceiling. Smaller lanterns can be used at various places. And if you want to go with big ones, you can put them on the sides.
3. Go with wildflowers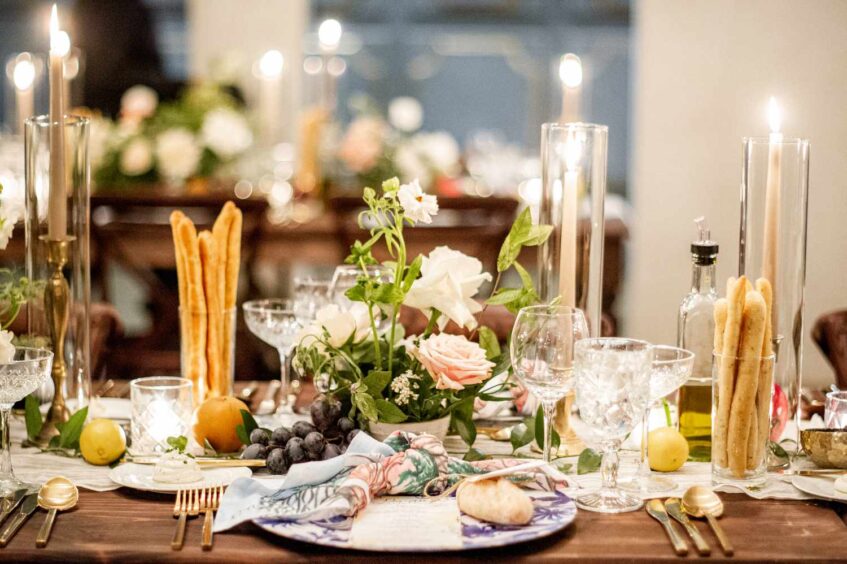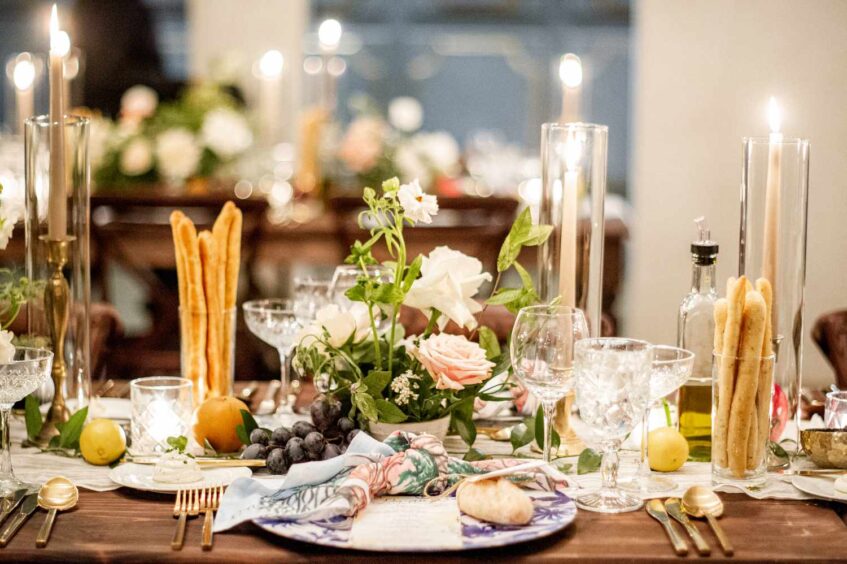 Using flowers is something that a lot of people think and do too. Although it has become common, still many people do so.
So if you want to use flowers but do it differently to make your wedding unique, you can do so by using wildflowers. They look amazingly beautiful and attractive. Furthermore, you will be able to have a different yet pretty table.
And of course, you won't be going with any random flowers. Common wildflowers that you can use for wedding décor include sunflowers, daisies, and chamomile. They will be highly suitable for casual sitting and also for summer weddings. Summer season asks for a fresh look and what could be better than flowers?
4. Grassy clouds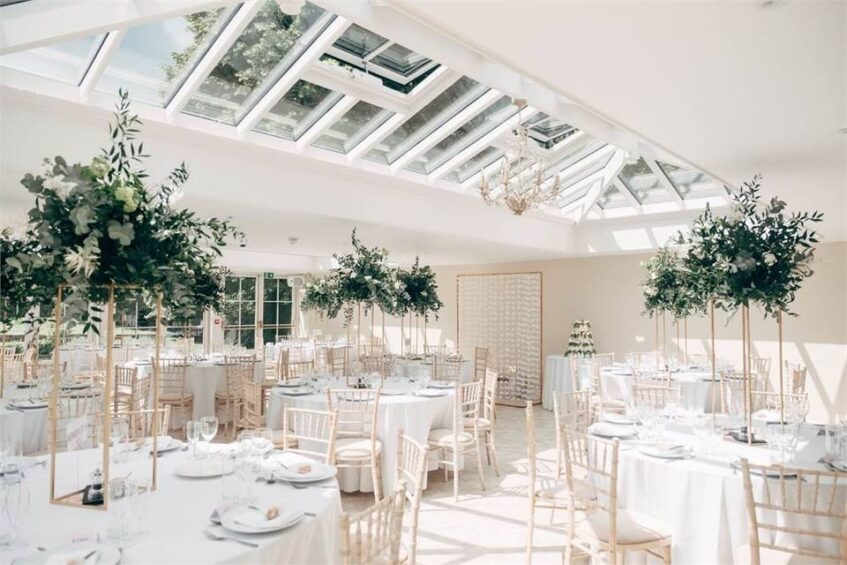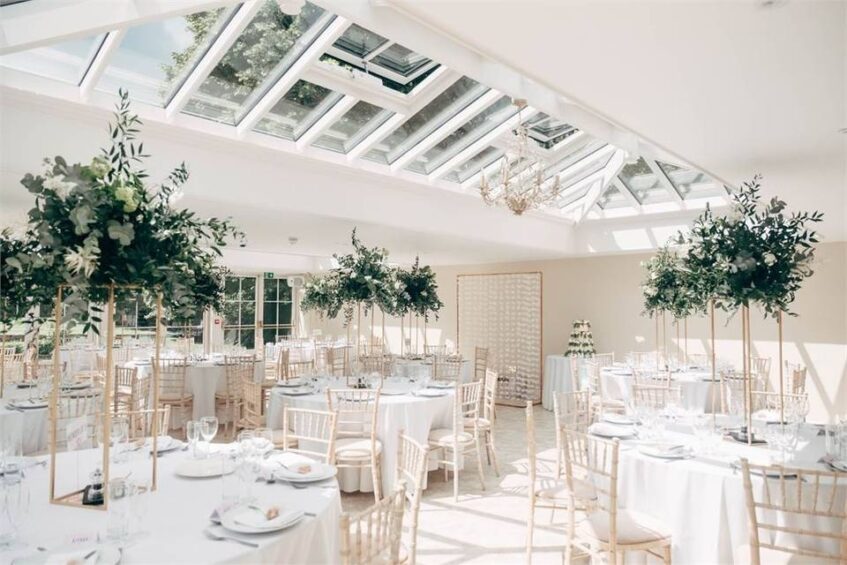 Want to do something different and unique? Why not try grassy clouds? Of course, you won't be using any grass. Dried grass with yellowish color will go well for an open-venue marriage. What you will do is use some dried grass and hang it to make it look like clouds. This will go well with a rustic decorative style. You will need simple wooden tables and chairs and some hanging areas. This will be something that not many people can try. But it surely looks amazing and breathtaking if handled properly.
5. Olive branches
If you are opting for a simple yet elegant decorative style, you can also try olive branches. You won't need much effort for it. So if you are doing your wedding planning all by yourself, you can definitely give it a try. It is such a simple trick that will bring an instant style to the table.
However, you will need abundant olive leaves and branches to make a long veil. Furthermore, you will need transparent tape to hold the branches together. You can choose a simple wooden table and use a plain table cover and spread the olive branch in the middle. For further style, you can put candles or lanterns. And voila! You are all set.
6. Glass Bud vase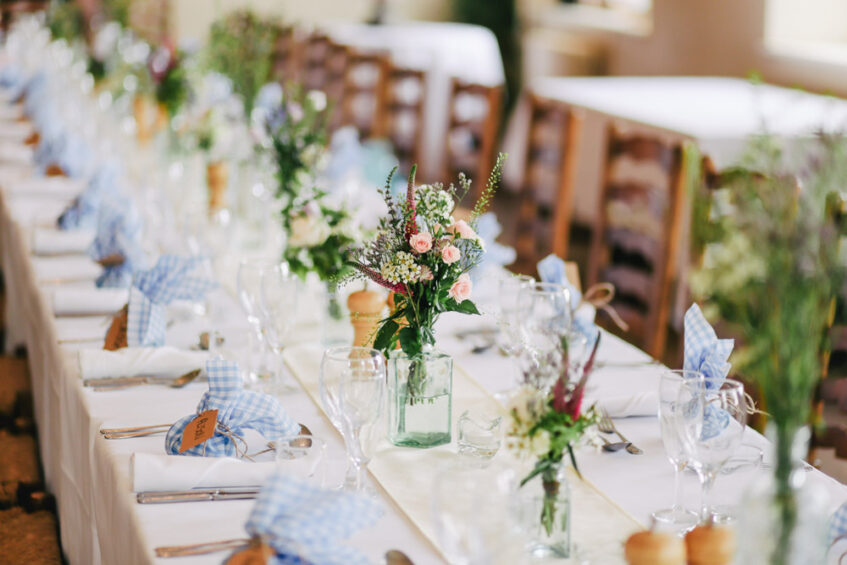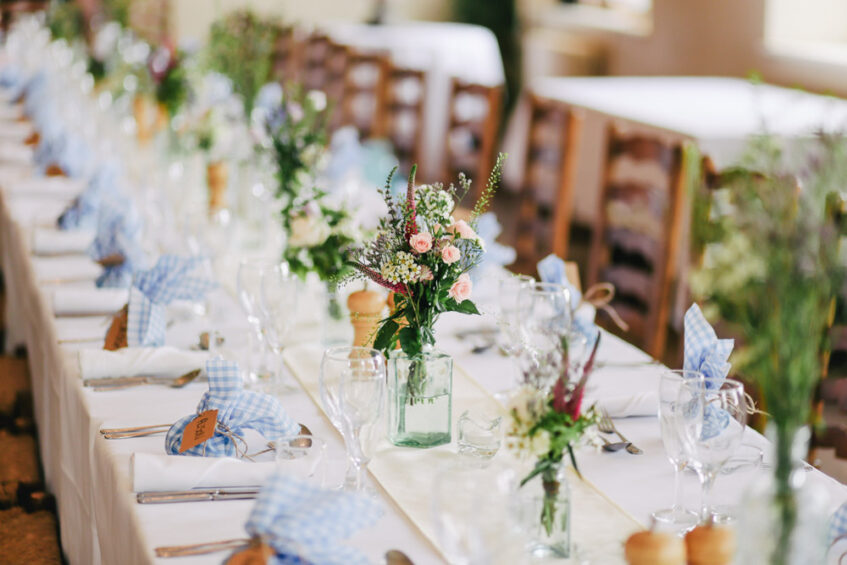 Bud vases are made of glass so they are transparent. This means that you will be filling them with nutritional water. So if you do not want a rustic look for your wedding, you can go with this one. Glass bud vases go well with roses and tulips. You won't need to put in extra effort because these flowers are pretty themselves.
If you choose rose flowers, their leaves will do you the favor of adding colors to the table. So try different roses and flowers and set your tables for an elegant and classy reception table.
7. Dried-hydrangea flower centerpiece
One of the styles that is quite a hot thing in the season is the vintage style. So if you want to go with that, you can get dried centerpieces of a hydrangea flower. You can buy it easily from the market and it won't require much effort. You can simply put it on the tables along with some lamps or leaves.
Furthermore, using dried flowers for decorating tables is not something that is common. So you can try a classic charm with these.
8. Metal flower trumpet vase
Having flowers on your wedding day is a necessity. Whether you are going for a simple wedding or an extravagant one, you will find flowers there.
So how can you make things different for your big day? You can bring a big change only with the choice of the vase. Even if you are going for common flowers and floral arrangements, if your vases are different, they will completely change the look. And you can try a metallic trumpet vase that looks like a decorative piece and will hold flowers and also keep them at a distance from food.