Weddings are a once-in-a-lifetime event. They are a day filled with multiple joyous moments. No matter how amazing the wedding is; it fleets by in no time. Preserving memories of the special day, therefore, becomes of utmost importance.
There are several traditional methods to preserve wedding memories, such as photo albums, videos, or wedding albums. However, with advancements in technology and creativity, there are now many innovative ways to cherish these memories for years to come.
So, if your wedding is near and you wish to capture every moment of it, you are at the right place.
Let's explore 10 ways to preserve your wedding memories:
1] Hire a Professional Photographer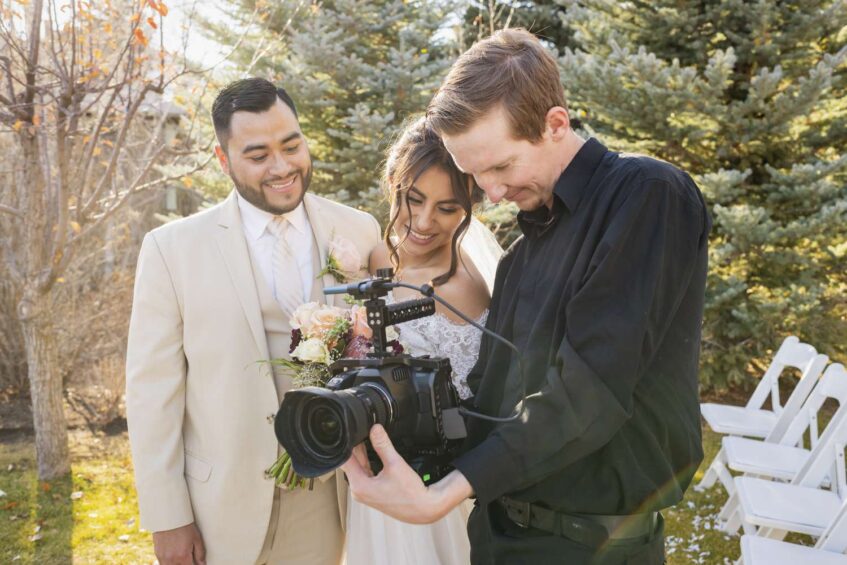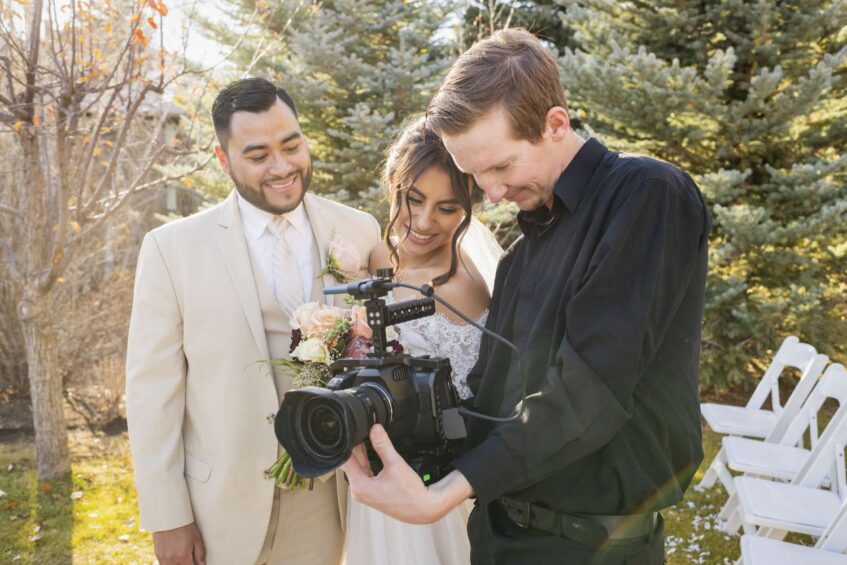 A professional photographer will capture the essence of your special day in a way that an amateur photographer simply can't. They'll have the experience, equipment, and eye for detail to capture every moment and create stunning, high-quality images that you'll cherish for years to come.
2] Create a Wedding Website
A wedding website is an online platform which is a great way to showcase your love story, share important details about your wedding, and provide guests with updates and memories from the special day. It is an excellent way to keep the memories alive and to share them with friends and family. You can also use your website as a virtual photo album to store and share all your wedding photos. You can add photographs, videos, and other details about the wedding, which can be easily accessed by anyone.
3] Make a Wedding Video Guestbook
Nothing else can capture your wedding as perfect as a wedding video guestbook can. Despite being a traditional way to preserve memories from the wedding day, it continues to be a classic. Ask your guests to film videos of themselves on the wedding day and put it all together.
With tools available today you can add signage of QR codes around the venue, and all your guests have to do is film themselves and the videos will get auto-uploaded to your profile.
Couples can make their video wedding guest book more personal and unique by adding special elements, such as a love story, special memories, and meaningful songs. The video can then be shared with friends and family and watched on special anniversaries. In this way, you can re-experience the day whenever you want.
4] 3D Printed Cake Topper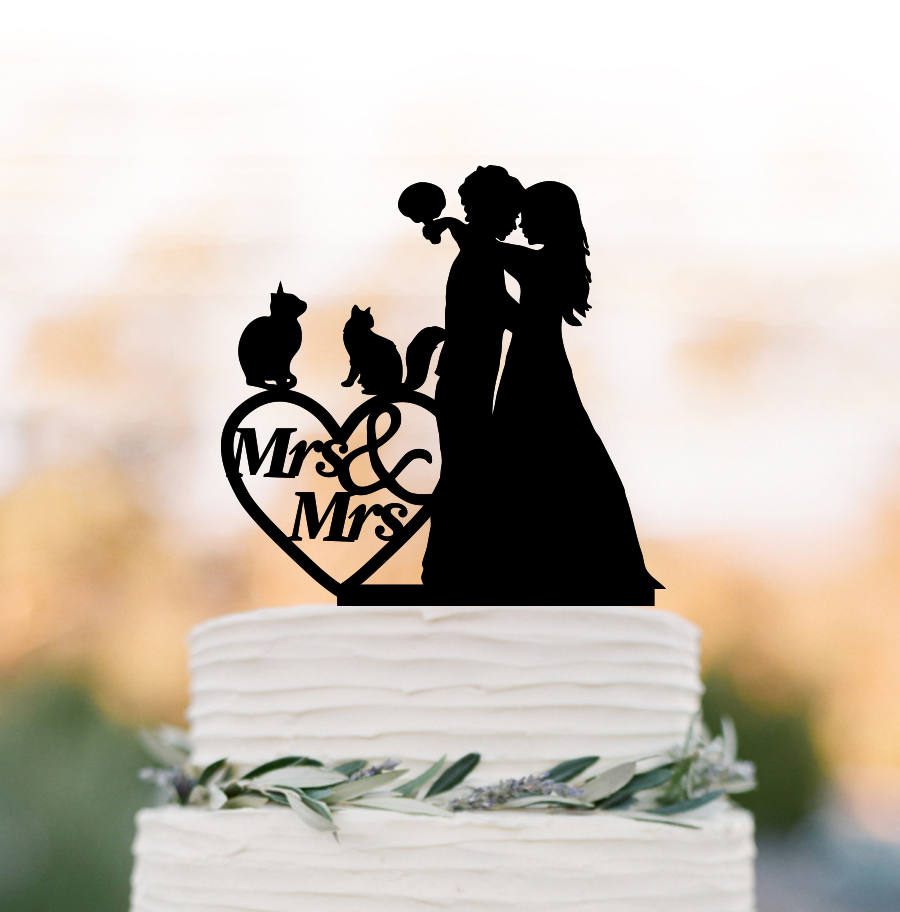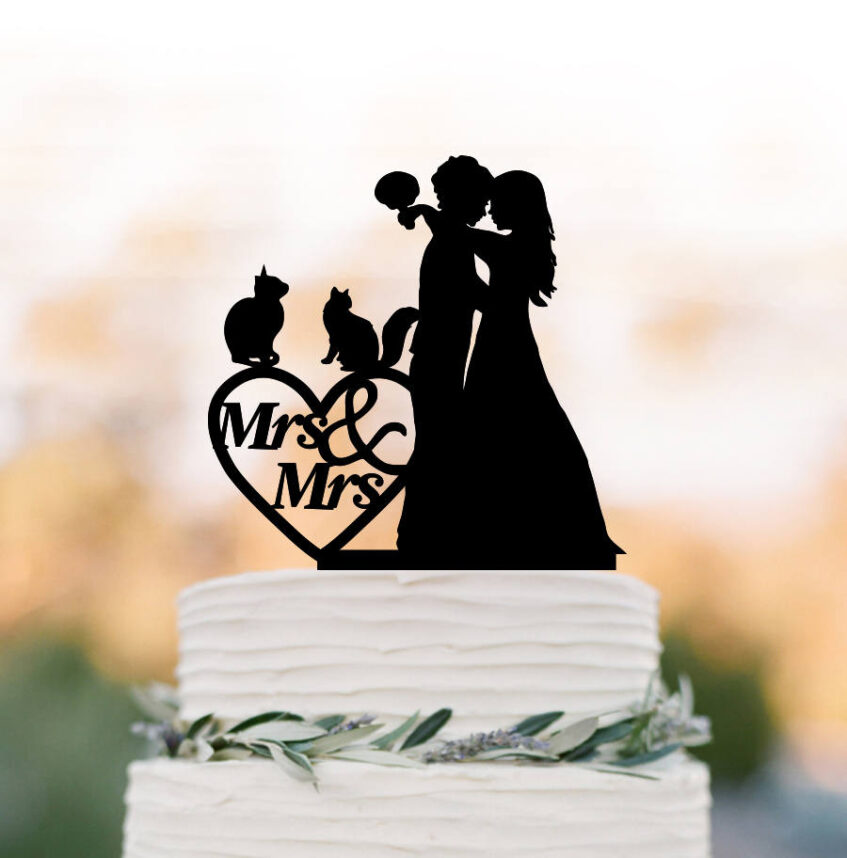 A 3D-printed cake topper is a unique and creative way to preserve memories from the wedding day. The couple can have a replica of their figurines made, which can be used as a cake topper. The topper can then be displayed in the couple's home as a beautiful reminder of their special day.
5] Turn Your Wedding Dress into a Piece of Art
Your wedding dress is a symbol of your special day and preserving it in a unique way is a great way to remember your wedding. You can turn your wedding dress into a work of art by framing it, creating a shadow box, or having it made into a pillow.
6] Commission an Artist
If you want to create a truly unique and one-of-a-kind piece of art to commemorate your wedding day, consider commissioning an artist to create a custom painting or drawing. This can be a beautiful way to capture the essence of your wedding in a different medium.
7] Hire a Videographer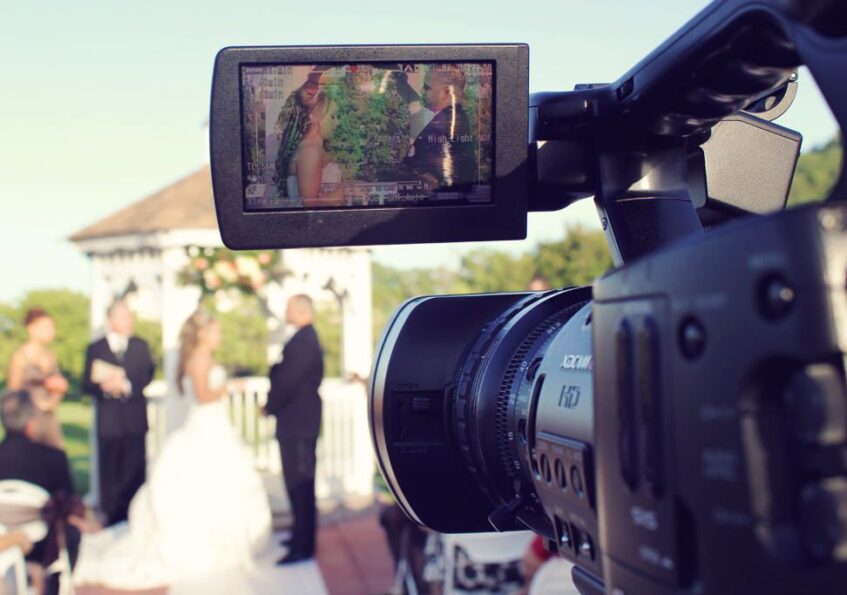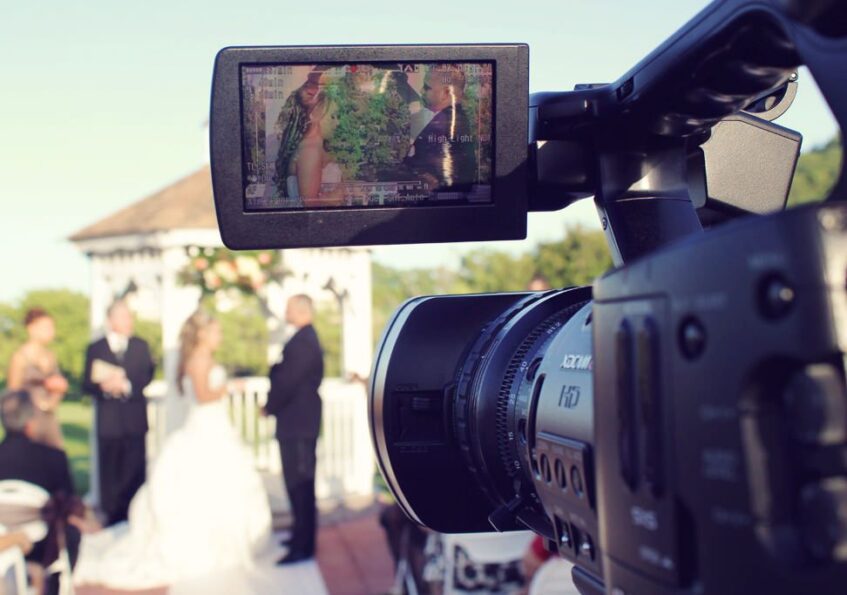 In addition to photographs, hiring a professional videographer to capture your wedding day on film can be a priceless investment. A well-produced wedding video can bring the memories of your special day to life in a way that photos simply can't.
8] Create a Highlight Reel
A highlight reel is a shorter version of your wedding video that focuses on the most important and memorable moments of your wedding day. This can be a great option if you want to share your wedding memories with others but don't want to sit through a longer video.
9] Create a Wedding Memory Quilt
A wedding memory quilt is a unique way to preserve your memories and your love story. You can use fabric from your wedding dress, suit, or bridesmaid dresses, and sew it into a quilt that you can display in your home or sneak into it on cold winter nights.
10] Hire a Professional Calligrapher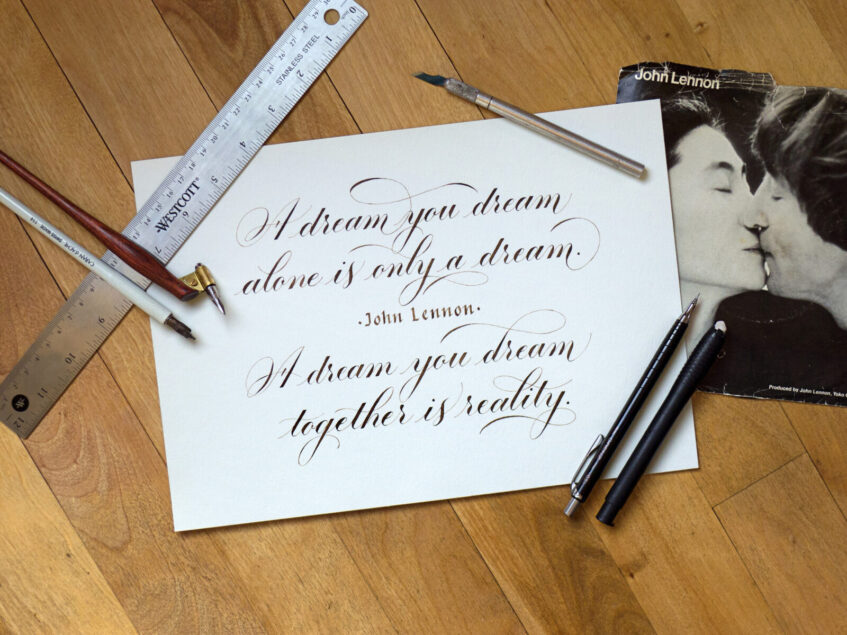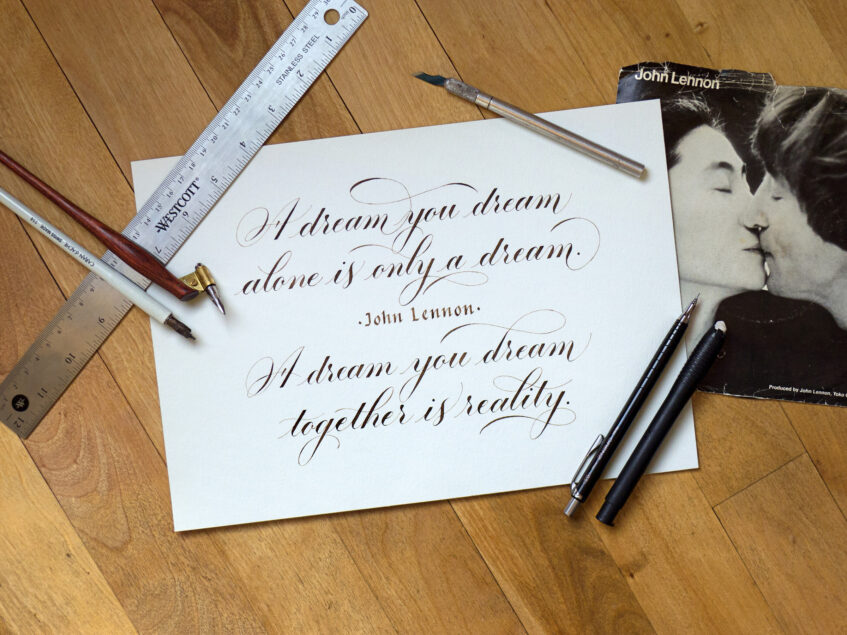 If you want to create a beautiful and personalized keepsake of your wedding day, consider hiring a professional calligrapher to create a custom wedding certificate or other decorative piece. This can be a beautiful addition to your home décor and a reminder of your special day.
11] Create a Time Capsule
A time capsule is a unique way to preserve your wedding memories for years to come. Fill a box or container with mementos from your wedding day, such as photos, invitations, and other keepsakes, and seal it shut to be opened on a future anniversary or milestone.
12] Have Your Wedding Vows Framed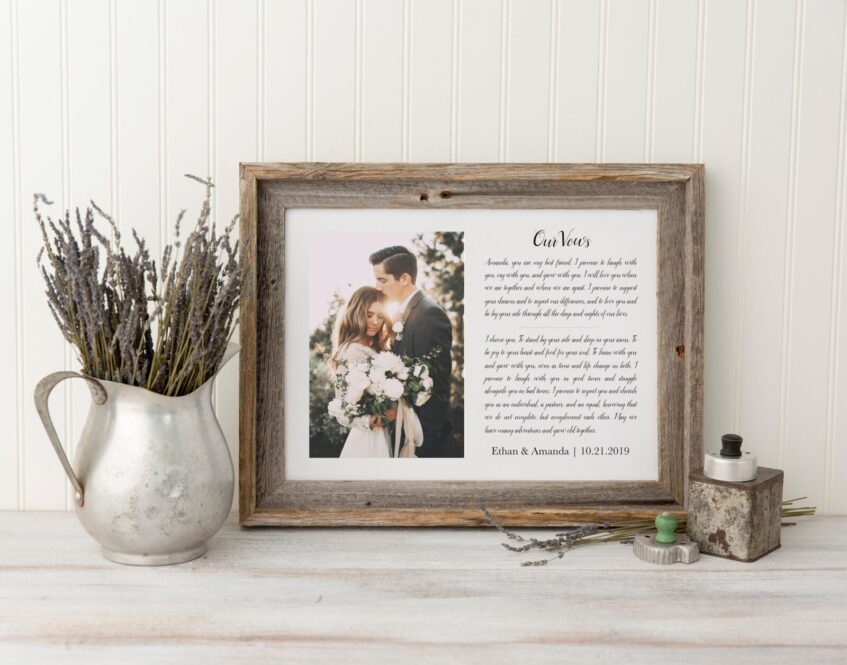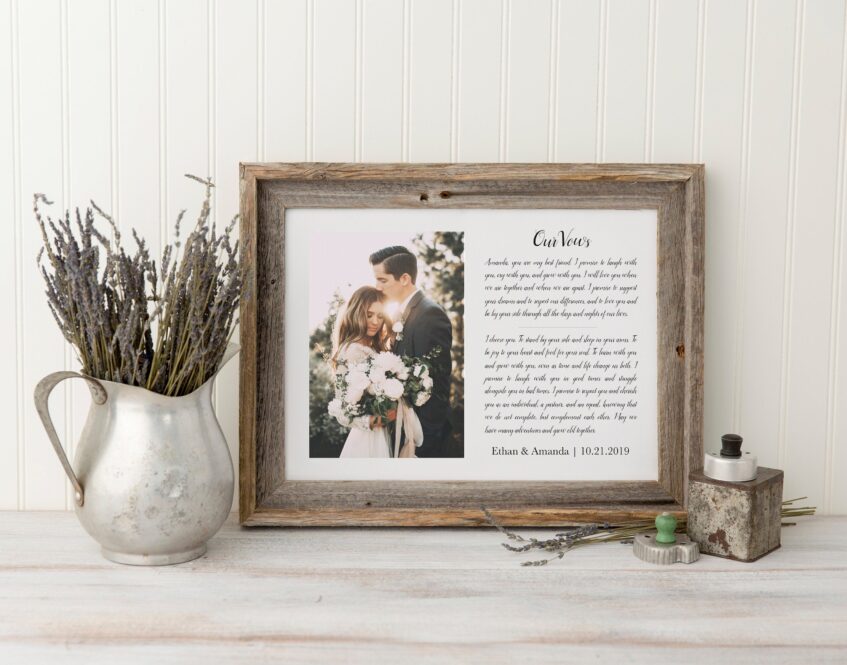 Your wedding vows are a special and personal part of your wedding day. Consider having your vows framed and displayed in your home as a reminder of your love for each other.
You can also use Canvas prints as they are an excellent way to display beautiful wedding photographs in your new home. You can choose your favorite wedding photographs and have them printed on canvas, which can be hung in your home as a beautiful reminder of the special day.
Lastly, you can also display your wedding memorabilia, such as your wedding invitations, cake topper, and flowers, in your home.
In conclusion
There are many ways to preserve your wedding memories, but they can be worth the investment if you want to create a lasting and meaningful tribute to your special day. From professional photography to custom artwork, these options allow you to capture the essence of your wedding day in a unique and personal way.