Eco-friendly weddings are becoming more popular these days. Not only are you having a unique wedding, but you're also helping the environment. While wedding preparations can be complicated, you may find an eco-friendly wedding easier to plan. Depending on your wedding's theme and size, you can plan a less complicated green and cost-effective wedding. To do that, you may want to consider these tips:
1. Know Your Budget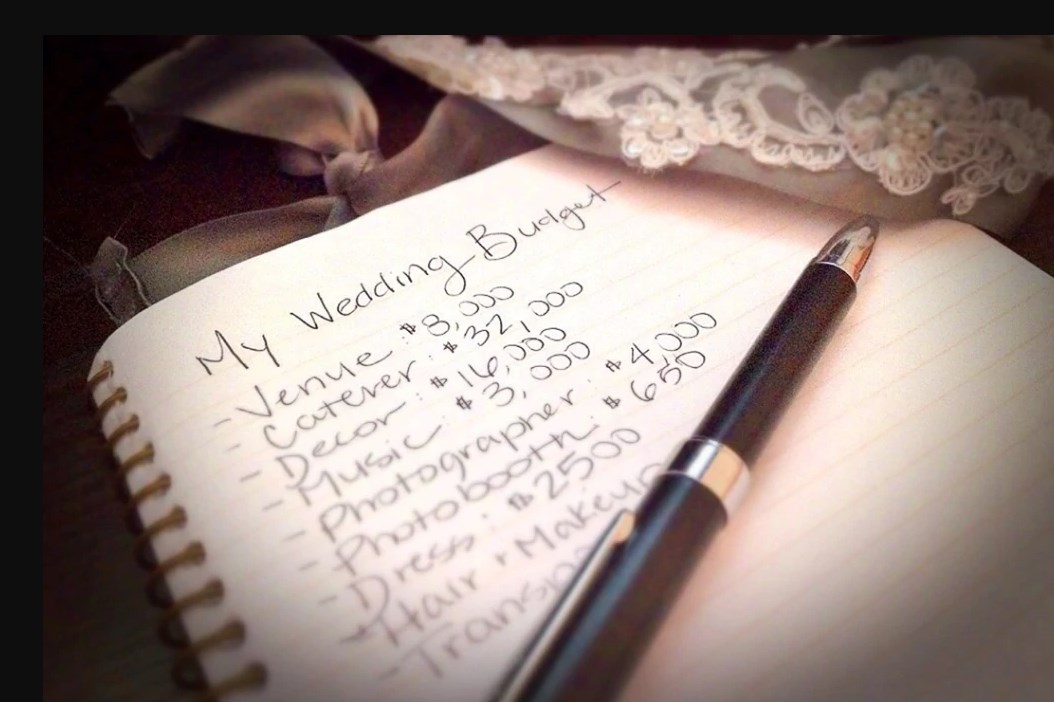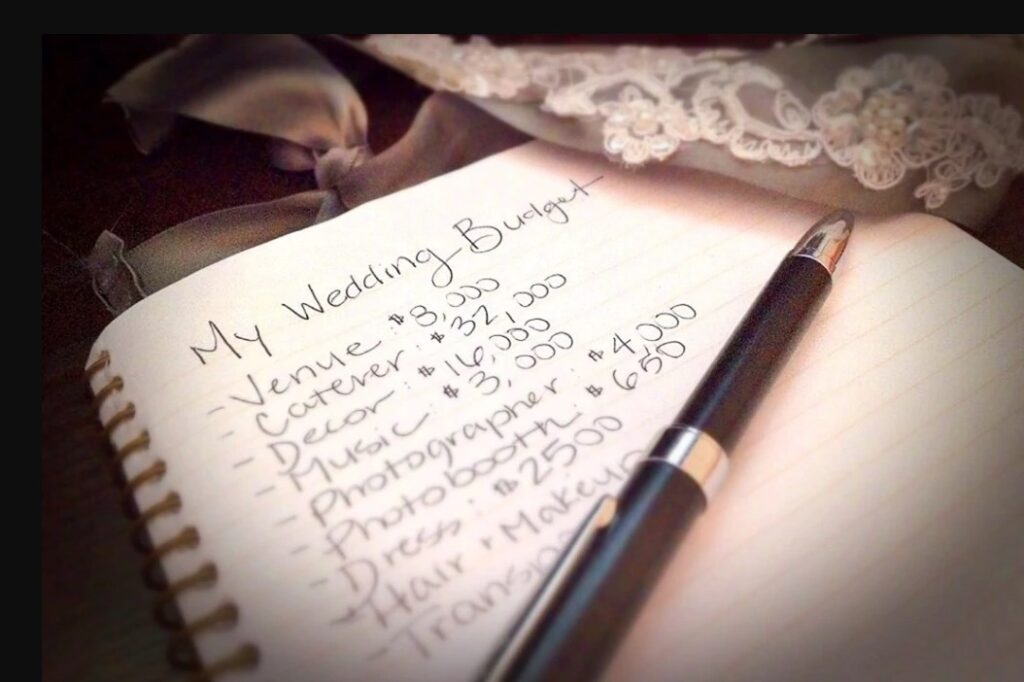 One of the most important considerations you need to determine is your budget as it'll impact the size and venue of your wedding. Since it's a green wedding, you may have to give up some ideas for eco-friendly alternatives. While some are affordable, others may require you to spend more than necessary if not appropriately planned.
If you're tight on budget or you want to spend less on your wedding, you may want to follow the following budget-friendly tips:
Find flower boutiques, like The Bouqs Co. that offer discounts on wholesale bridal flower arrangement packages. You may save up to 80% more than when you get flowers from a traditional florist. Some online flower boutiques even offer discounts on your packages if you subscribe to their newsletters.
Instead of renting out space, try a backyard potluck wedding. You may ask your friends to bring organic, seasonal, and locally sourced food that's within your budget. Add some sparkle LED lights to make the venue extra special.
2. Reduce Your Carbon Footprint
Airplane miles and gas can add to your wedding's carbon footprint. With an eco-friendly wedding, you can reduce this by lowering the amount of plan and road travel your guests may do by choosing the right venue.
While you may want to choose a mountain with a breathtaking view, you and your guests may have to travel far. However, there are other places to go green with your wedding without adding much to your carbon footprint. Here's how to do it:
Ensure that the venue is close by to your guests.
For out-of-town guests, suggest the same accommodation for all of them.
Then, have a shuttle fetch your guests so they won't have to use many cars that may add to carbon pollution.
Keep a minimum number of out-of-town guests.
You may also choose a hotel where your guests are staying. If they offer both reception and ceremony, then the better.
That way, you and your groom may only be the ones travelling to that venue. In addition, you may want to check some eco-friendly hotels or accommodation to hold your wedding.
3. Choose An Eco-Friendly Wedding Venue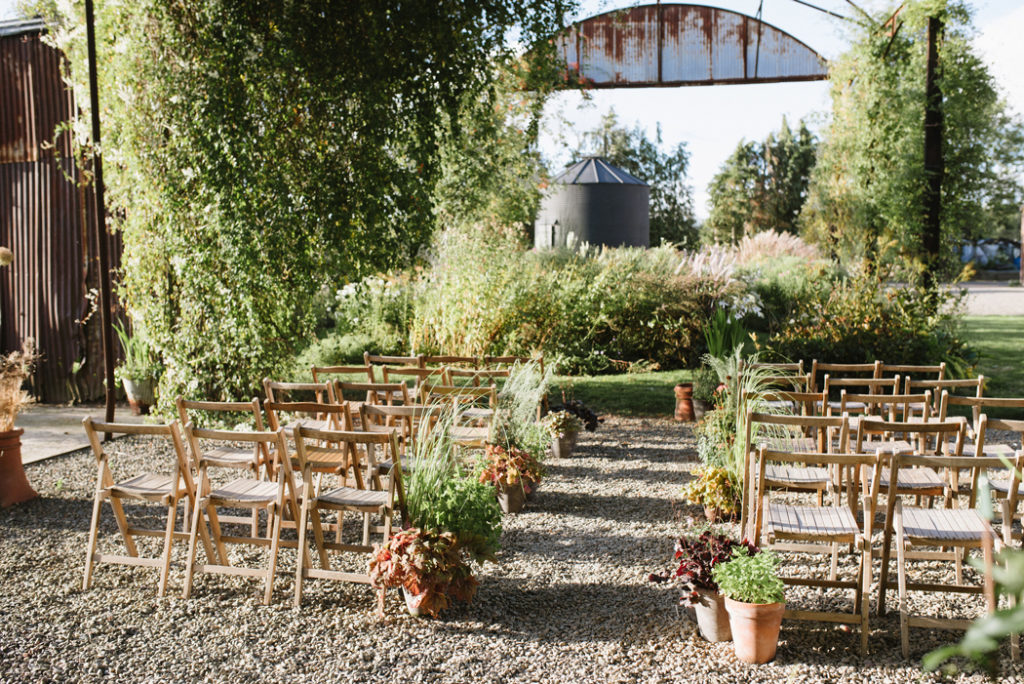 If you choose a hotel or wedding venue, opt for an eco-friendly one. This is the easiest way to make your wedding green as you may have to plan on more essential things for your wedding. Also, since most eco-friendly wedding venues have an all-in-one package, you may only have to plan for your entourage.
However, ensure that the venue has the following environmentally friendly practices:
The venue must have a local green trash service or composting or recycling bins on site.
Check if the venue is Leadership in Energy and Environmental Design (LEED) certified. That way, you can ensure that they're functioning in an energy-efficient and sustainable manner. This also means that they select the materials they use, and they save water. That way, you'll feel better since the ones holding your wedding are also into the environment's safety.
It's also best to check if they're associated with a local environment-friendly organization. That means they're also committed to helping other like-minded groups.
If they're really into green principles, then they should have sustainable methods or operations. like seasonal options, solar-powered energy, gravity rainwater harvesting, carbon offsetting, and the like.
They must also be supporting local organizations or vendors.
4. Go Digital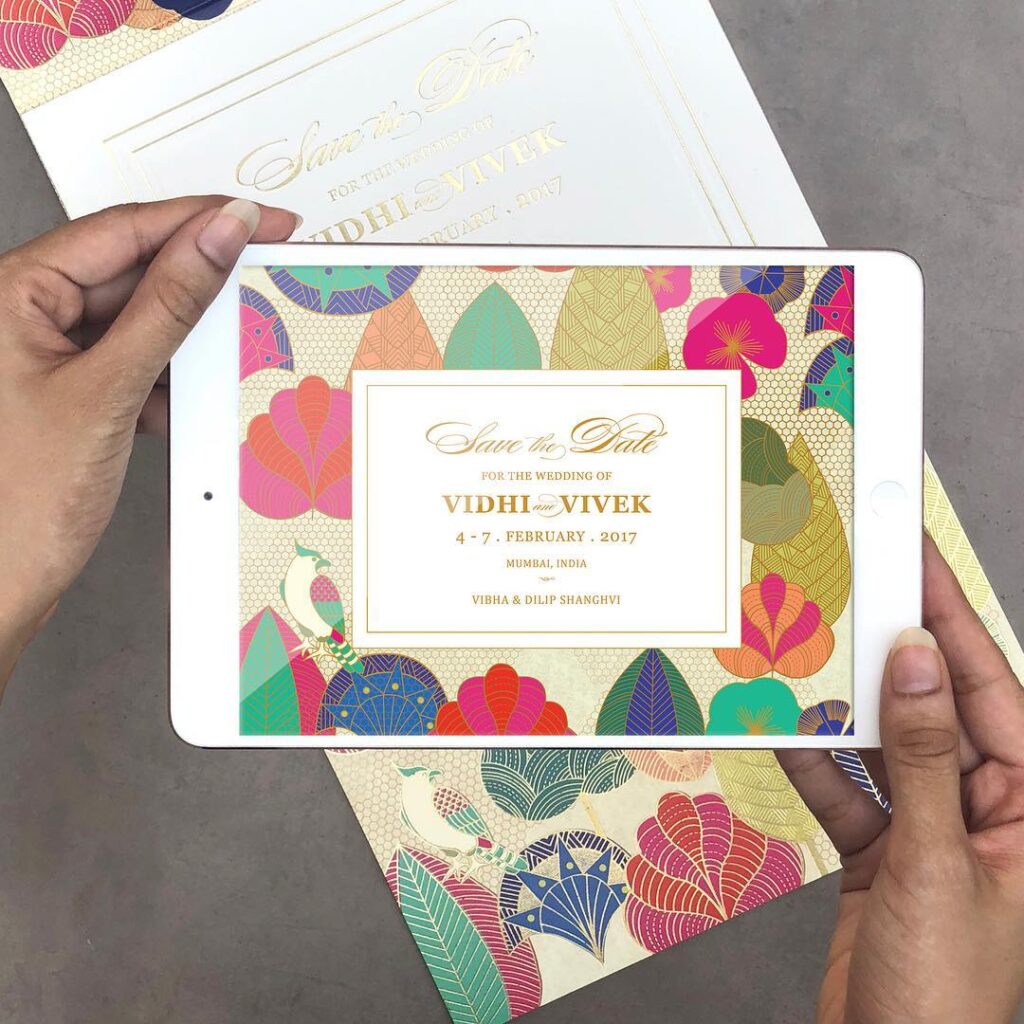 Nowadays, you can go digital with your thank you cards, order of service, menus, invites, and others that involve paper.
Instead of printing out paper paraphernalia that'll add to waste after your wedding, use digital means. One of which is the e-invites. This will help you reduce paper waste, while cutting down your expenses. You may also send invitations via email, social media messages, and the like since most people are online nowadays.
Another is to have digital screens to show the seating plans or order of service. That way, you don't have to waste paper in printing out these things.
5. Purchase Ethical Wedding Rings
It's also essential to track the origins of your gemstones and diamonds. That way, you can avoid a mess with diamond mining when you don't plan and prepare. Thus, finding ethical wedding rings may resolve such issues.
You can choose lab-grown diamonds to avoid conflict-free diamond rings. An example of this is the moissanite, which removes worries about harming the environment with mining. These types of minerals are created in the labs. The result is astounding as they look like natural diamonds but at a more affordable cost. In addition, various companies are ethical in manufacturing these lab-grown rings.
Another option is to find vintage rings. Find shops that have vintage ring options, or use your family heirloom's ring.
6. Use Reusable Decor Signage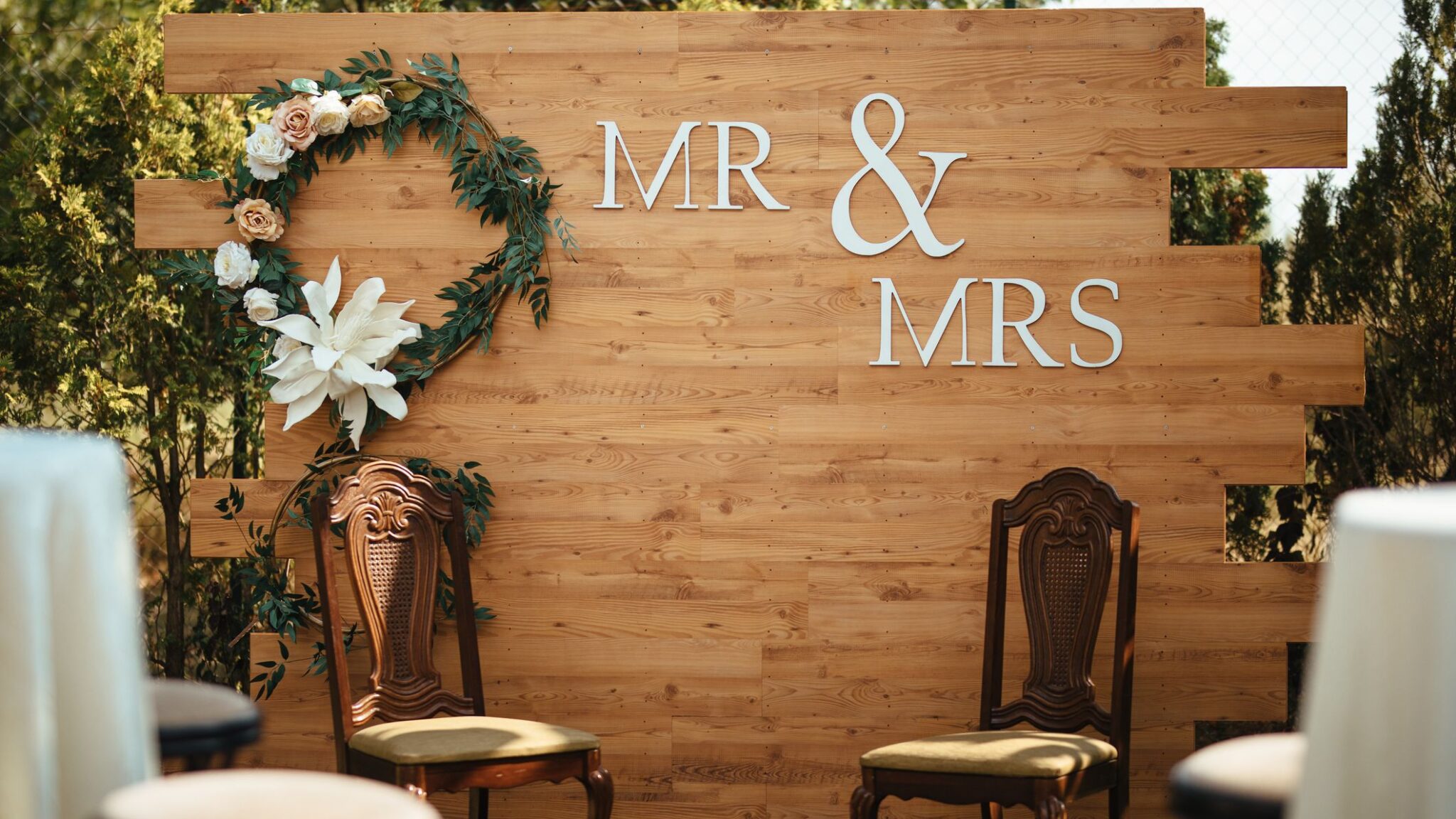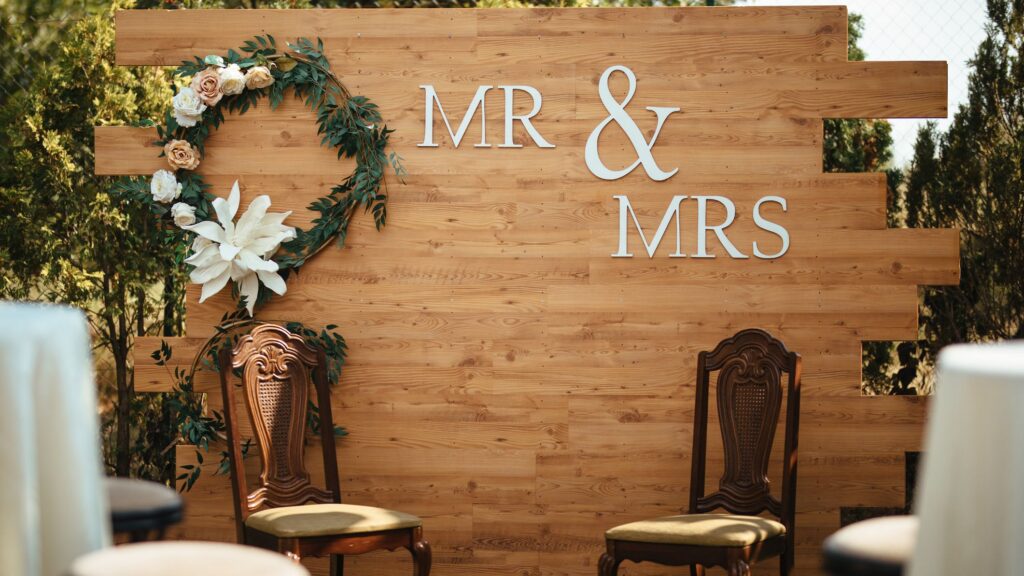 While decor signage can also be digital, you can opt for reusable decor signage if you like it to be more intimate. Nowadays, using wedding hashtags or your favorite love quotes are popular display signs on your venue.
You may have to use materials that you can reuse after your wedding or materials you already have that you can use. Here's how you can do it:
You may have hidden ropes in your attic or garage. Use them to make words on your jute fabric design. This is especially good if your wedding's theme is rustic.
You may also have mirrors to turn to ornate mirror signage. These mirrors are available in vintage shops at a more affordable price. Then, after your wedding, you can use it in one of your rooms.
Have a handwritten chalkboard sign. That way, you can use it for your kitchen recipes or menus after your green wedding.
Conclusion
Having your wedding should be memorable, and one way to do this is going green. With an eco-friendly wedding, you can bring out your creativeness as you source reusable or sustainable materials. It'll also help you save on expenses. But, most importantly, you can feel even better because you know you're helping the Earth by having an eco-friendly wedding.